What Comes Next For 2023's Housing Market And The Canadian Economy?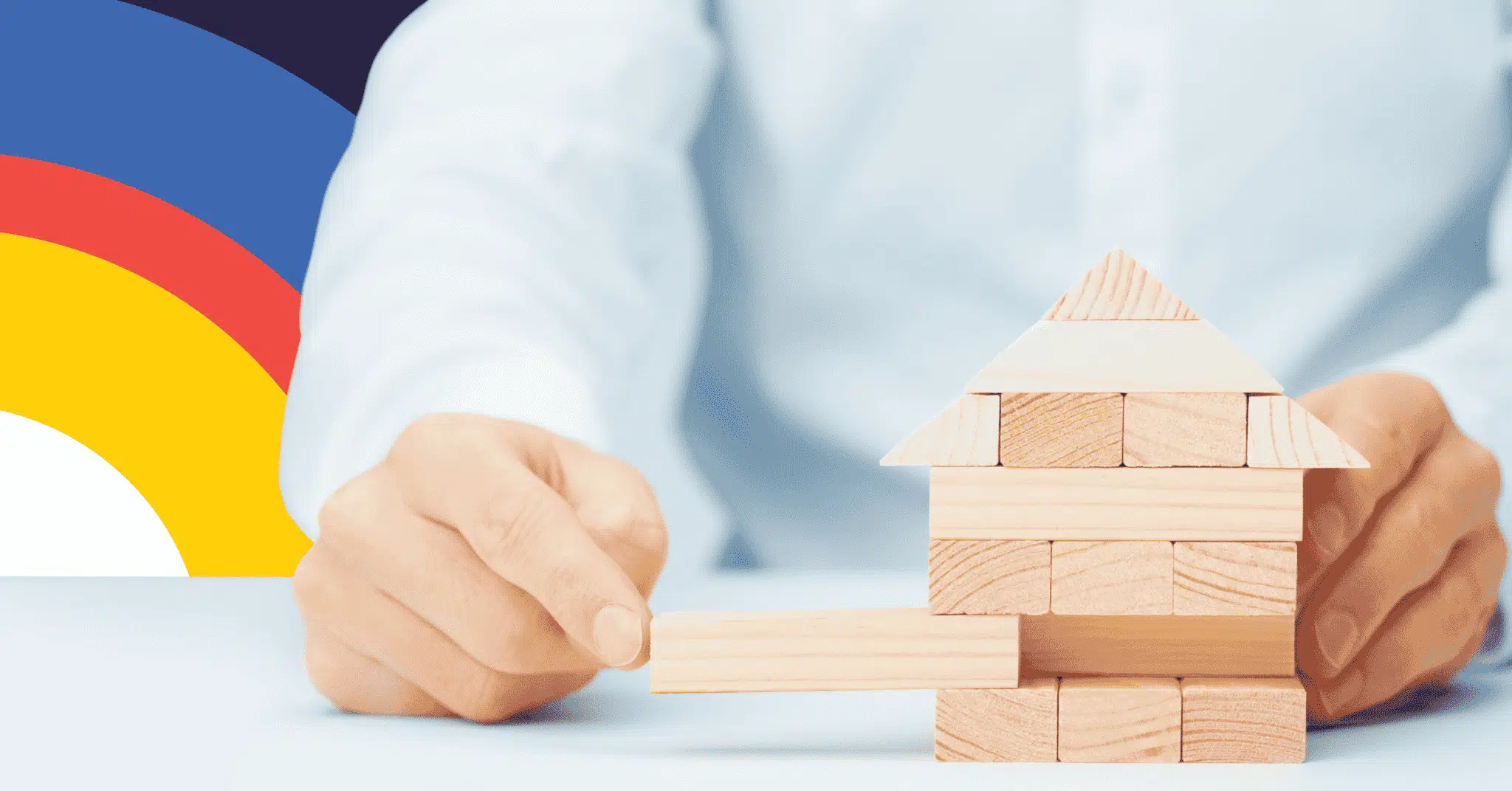 We are pleased to announce the release of our second quarterly economist forecast report for the Canadian housing market. Authored by nesto's consulting economist, Francis Gosselin, Ph.D., ASC., the report sheds light on the persistent challenge of insufficient housing supply in Canada and its impact on the real estate industry.
This special quarterly report details trends in the Canadian housing market, namely the increasing risks and costs of housing projects affecting developers. While there's still hope for a more balanced housing market in 2024, these shifts have lead to inflated home prices and limited option for potential buyers, as demand outpaces supply.
With the help of this publication, we can all be better informed and better prepared for any economic shifts that might come our way in the future.
---
Key Findings
Real estate values are projected to remain stable or experience slight growth in the short term.
A more balanced growth rate is expected in the Canadian housing market from 2024 onwards.
The Bank of Canada is expected to maintain its interest rate at 5% until 2024 to ensure economic stability.
---
Want the full report?
 Download the complete economic forecast and housing report below!
---
Watch the full interview with economist Francis Gosselin
Q&A With Francis Gosselin
Francis Gosselin on why it's a good time to buy and invest in Canada
Do you believe that rising housing prices and real estate activity are related to immigration?
Do you believe the Bank of Canada's strategy of a pause in its monetary tightening cycle is working?
Are we seeing a surge in the labour market in a slow growth economy?
Will the increase in policy rate will stabilize or decrease the overnight rate by the end of 2023?
Quarterly Predictions At A Glance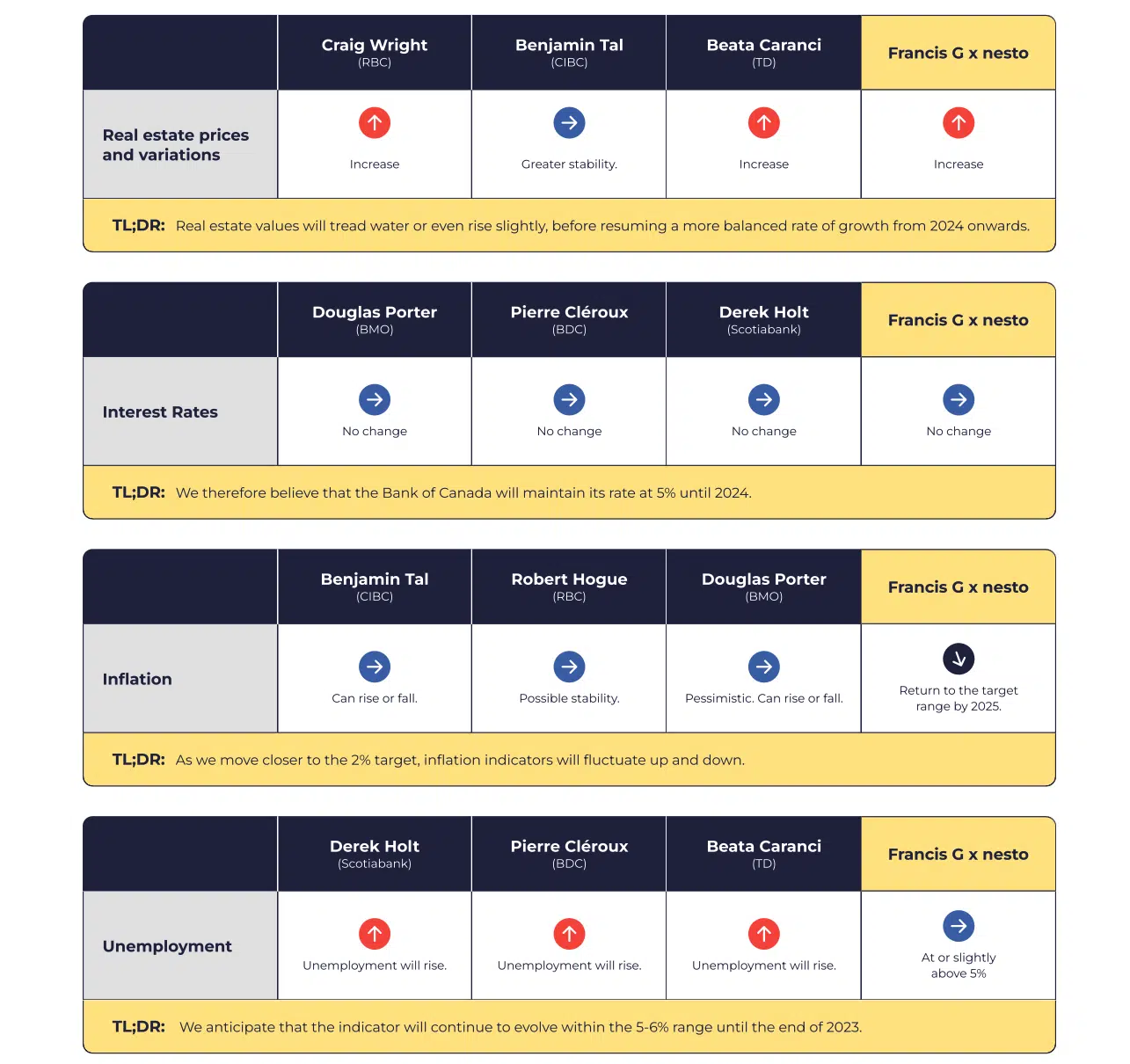 Who is Francis Gosselin?
Francis holds a Ph.D in economics from the University of Strasbourg. For the last 15 years, he has led and been part of teams that have worked with multinational companies and public organizations throughout the world in the development of their strategic plans, innovation processes and change management. He has spearheaded the economic research units, publishing and strategic development teams in several consulting firms including SAGE and Acronym. An expert generalist, his professional experiences range from finance, to media, to real estate, education strategy and agribusiness. Francis is a well-known economic columnist and commentator, public speaker and facilitator. As a strategy and policy forecaster, he sits on several board and advisory committees.
Who is nesto?
nesto is Canada's first digital mortgage company. Our mission is to offer a positive, empowering and transparent property financing experience, simplified from start to finish. To do that, we provide customers with the best mortgage deal possible for their life's most important financial decision, in an unbiased, commission-free way.
With nesto, you're in good hands. 
We've helped 410,000+ Canadians
Processed billions of dollars in mortgages annually
Have a team of 250+ mortgage experts.
Elected as the 2023 Mortgage Lender of the year.
Find a better rate, and we'll match it, beat it, or give you $500*.
*Conditions Apply
With nesto, it's stress-free
---
Ready to get started?
In just a few clicks, you can see our current rates. Then apply for your mortgage online in minutes!
Today's Best Mortgage Rates as of October 2, 2023