How to Refinance Your Mortgage in Canada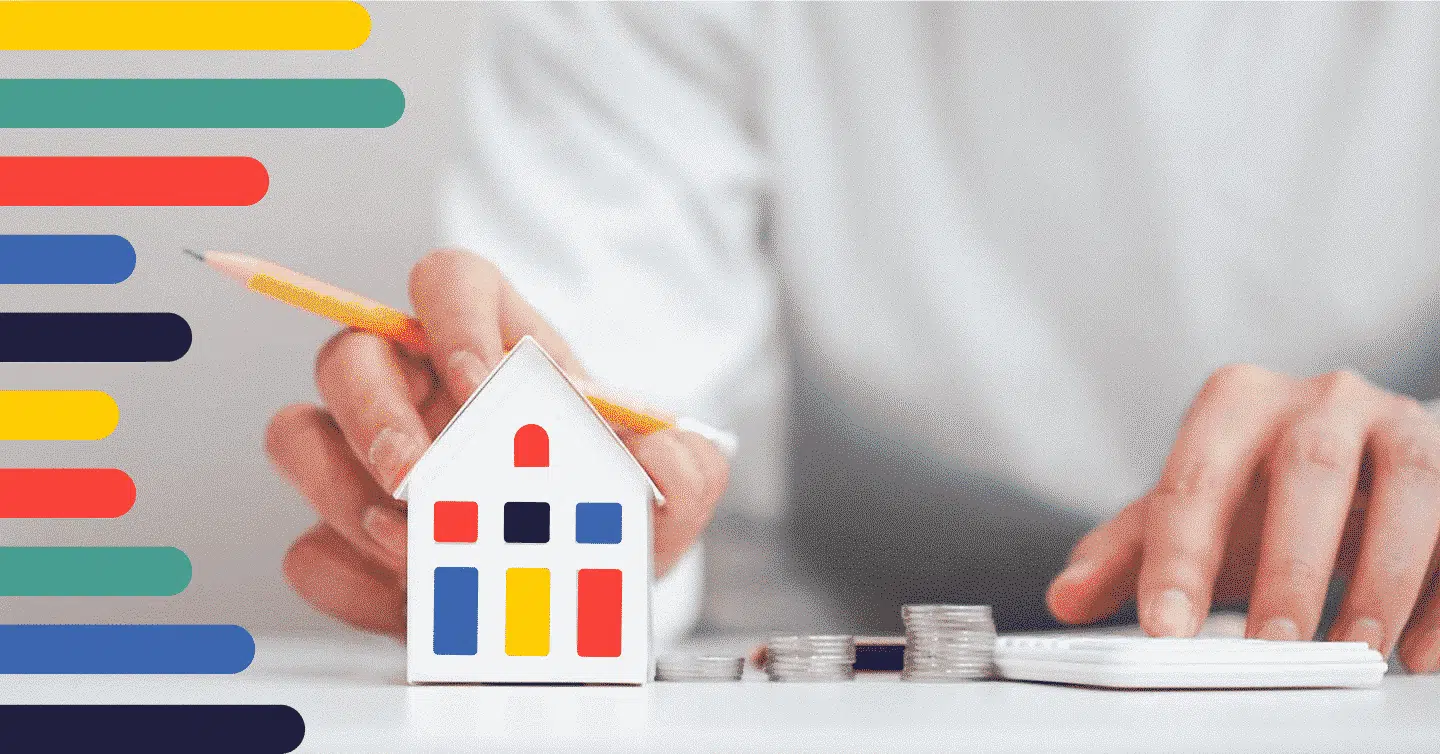 There are several reasons why you might consider refinancing your mortgage. The most popular ones include taking equity out of your home to consolidate debt, fund renovations, or purchase another property. Regardless of why you'd like to tap into your home equity, however, you'll likely have to pay penalties and other fees to refinance before your current mortgage term expires. In this post, we'll help you understand the process and costs involved with refinancing your mortgage, and will help you weigh them against the potential benefits of doing so.
---
Key Takeaways
People can refinance to take advantage of a lower interest rate, or access equity for things like debt consolidation, financing renovations, or buying an investment property
Depending on your current mortgage, refinancing will probably incur a prepayment penalty for breaking your term early, as well as a number of other costs
There are a number of alternatives to refinancing, such as taking out a second mortgage, waiting for the renewal of your current mortgage, or getting a home equity line of credit (HELOC) 
---
What Is a Mortgage Refinance?
Refinancing involves breaking your mortgage early, then paying the balance off in full using another mortgage loan. People use refinancing to get a better interest rate, or access a higher borrowing amount against the equity they've built up over the course of the original mortgage. 
Given that lenders set borrowing amounts based on the Loan to Value (LTV) ratio of a property, if you have more equity in your home, your LTV will be lower, and you'll be able to access more capital. Hence, people often choose to refinance once they've built up a substantial amount of equity and would like to access it in the lump sum payment that a new mortgage would provide (typically up to 80% of the appraised value of the home). 
For example, if your home is worth $400,000, refinancing with a new mortgage could let you borrow up to $320,000. If your initial mortgage balance was $300,000, you would receive the extra $20,000 as part of the lump-sum payment in the new one – generally at better rates than other types of debt, like personal loans.
How to use the Mortgage Refinance Calculator
Our mortgage refinance calculator is a great way to weigh up whether it's worth accessing the equity in your home by breaking your mortgage early (and paying the prepayment penalty for doing so). Simply input some basic information about your current mortgage and the value of your home, and the calculator will show whether refinancing your mortgage makes sense for you. It will also help you get an idea of the kind of rate available given your remaining balance.
Is Refinancing Worth It?
In many cases, refinancing is definitely worthwhile. If you weigh the pros of the money you can free up to use towards a certain purpose – be it to finance your kid's schooling or ease your cashflow – versus the cons of the penalty you'll pay to break your mortgage early, you'll be able to make an educated decision on what's best for you.
Sometimes waiting a little longer – say, closer to the end of your current mortgage term – makes the most sense for your situation. If that's the case, you know where you stand and can make future plans accordingly. 
Reasons to Refinance Your Mortgage
Here are some of the most common reasons why you might choose to refinance your mortgage in 2022:
Get a lower interest rate.
If interest rates are lower than when you initially got your mortgage, it may make sense to switch. Often, the new lower rate will save you money over time – even if you have to pay a penalty to break your current mortgage contract early.
Accessing equity in your home
In a healthy housing market, your equity goes up when you pay off some of your mortgage. If you decide you want to access some of the equity in your property, refinancing is a useful way of doing so. With refinancing, you can access some of the built up equity in your home through a new mortgage loan.
Refinancing to consolidate debt
Generally, money borrowed in a mortgage has more favorable interest rates than other forms of debt, like credit cards or vehicle loans. A popular reason to refinance is to use some of the additional equity in your home to borrow more money in a new mortgage, and use that money to pay off higher interest debts. That way, you'll only have one, lower interest monthly payment to worry about.
Refinancing to pay for home renovations
Accessing equity through refinancing is a great way to pay for home renovations, compared to other higher interest forms of financing like second mortgages, personal loans, or home equity lines of credit. Home renovations can also contribute to an increase in your home's appraised value, which will further increase your equity (by reducing your LTV ratio)
High interest rates got you stressed?
Find your low rate refinance with nesto today
Costs of Refinancing
Refinancing your mortgage comes with a few costs, so it's worth weighing these up against the benefits of doing so. If you break your mortgage early, refinancing will involve a prepayment penalty (unless you have an open mortgage contract, or you choose a blend and extend mortgage). According to the Canadian government, your prepayment penalty will be either 3 months' interest, or the interest rate differential (IRD), depending on your mortgage. 
Even if you refinance when your renewal is due, and do not break your term early, you will still need to pay for legal fees, plus a home appraisal and other fees. Switching lenders, for example, will likely incur a mortgage discharge fee, which covers the cost of replacing your old lender from your property title with the new one.
Mortgage refinancing costs at a glance
Fee type
Cost
Prepayment penalty
Break term early: ~$1000 minimum. (Highest of either 3 months' interest or IRD).**Blend and extend mortgage incurs no prepayment penalty.Refinance at renewal: None
Mortgage discharge fee
$200-300 ($0 if same lender)
Mortgage registration fee
$50-150 (depending on province)
Home appraisal
$300 – 500
Legal fees
$750 – 1500
How to Refinance Your Mortgage
Refinancing involves getting a new mortgage. Since this is the case, you will need to apply for the mortgage in the same way you did your original loan. Here's an overview of what the refinancing process looks like:
Check whether a refinance makes sense for you. 
Weigh your refinancing costs against the benefits of potentially getting a lower rate, or accessing more of your equity. You can use our mortgage refinance calculator to check whether refinancing makes financial sense for you right now, or whether it's worth exploring other alternatives to refinancing.
Compare different rates. 
Once you're set on refinancing your mortgage, you can start comparing different rates and find the right one for you. It could be with the same lender, or with a new lender altogether. It depends what you want.
Apply for your new mortgage.
Once you've found what you're looking for, you'll need to apply for the new mortgage loan. This will look a lot like the process for your original mortgage, and will involve your lender assessing your finances by looking at things like your employment, income, and credit. You'll also need to arrange a home appraisal to determine the value of your property in the current market, and complete what's known as a mortgage stress test. This is designed to see whether you can keep up with your mortgage payments if interest rates increase, and all federally-regulated lenders are required to perform these for any new mortgage.
Refinance Considerations: Stress Test & Bad Credit Scores
A mortgage stress test is carried out whenever you apply for a new mortgage with a federally-regulated lender, or when you switch lenders, or refinance. A mortgage stress test doesn't need to be done if you're simply renewing your mortgage with the same lender. The stress test checks to see if you could still afford your mortgage repayments at a higher interest rate. Currently, the stress test rate is the higher of either your interest rate +2%, or the benchmark stress test rate (currently 5.25%)
Keep in mind that if the purpose of refinancing is to borrow more money from your home equity, your monthly payments will increase. This can make it harder to pass the mortgage stress test. However, if you're refinancing at a lower rate, this could make it easy to pass the stress test, as your monthly payments could be lower.
Additionally, if you have a poor credit rating, you may struggle to be approved for a mortgage refinance from a major bank. If you were denied a mortgage refinance on the basis of bad credit, you have a few options. You could either work to rebuild your credit and wait to refinance, renew, or take out another kind of loan or line of credit (like a HELOC). Or, you could look into alternative lenders, like private lenders or credit unions.
Alternatives to Refinancing Your Mortgage in Canada
Renew your mortgage
If you don't think the costs of breaking your term early are worth it for a refinance, you may simply want to wait until it's time to renew your mortgage. 
Apply for a HELOC
A home equity line of credit (HELOC) is a revolving line of credit that lets you borrow money when you need it up to a specified limit, much like a credit card. Lenders offer HELOCs to people who have at least 20% equity in their property, with HELOC interest rates currently set at around 2.5 – 3% or more. With a HELOC, you only pay interest on what you borrow each month, and you don't have to pay a prepayment penalty to access your equity.
Blend & Extend
With a blended mortgage, you are blending together one mortgage rate with another, and meeting somewhere between the two. A blend and extend mortgage involves blending your current mortgage with another, and extending the length of your term.
Get a Second Mortgage
A second mortgage is taken out on top of your primary mortgage. Generally, second mortgages have higher interest rates than a HELOC or mortgage refinance, are secured against the equity in your home, and will not affect the terms of your first mortgage. They are a fairly popular way to access your equity for things like debt consolidation or home improvements.
Final Thoughts
Refinancing involves weighing up your particular situation and determining whether the pros outweigh the cons financially. It can be a great strategy to access the equity in your home, as well as finding a lower interest rate. However, depending on your lender, your mortgage terms, the time left on your current mortgage, and other factors, refinancing may or may not be a good idea. Ultimately, refinancing could be worth doing if you want a new mortgage contract in place that better suits your needs.
---
Ready to get started?
In just a few clicks, you can see our current rates. Then apply for your mortgage online in minutes!
Lock in your mortgage rate for 150 days
Lock in your rate today