Find the Best Mortgage
Rates in Ontario
Today's Best Mortgage
For a property located in
5-year variable*
0.00
%
(Prime
0.00

%
)
*Insured loans. Other conditions apply. Rate in effect as of today.
Save the most on your mortgage in Ontario.

Starting with the best rate.
Our main focus is to help you save on your mortgage. We do this in 5 ways:
1) Get the best mortgage rates in Ontario
2) Ensure that you get the top advice to guide your mortgage strategy
3) Saving you time and money with a 100% virtual option
4) Added benefits to help you be mortgage free faster with all prepayment privileges as a standard offer
5) Expert mortgage advice and guidance to help you navigate the mortgage market
How to Save On Your Mortgage in Ontario
1) Get the best mortgage rates in Ontario: See nesto's lowest rates and compare them to our top competitors. Our Lowest Rate Guarantee guarantees that we can match any rate, or we'll pay you $500.
(2) Ensure that you get the top advice to guide your mortgage strategy. Where are the rates headed? What's better for your situation right now – 2-years or 5-years fixed? Is it the right time to pick a variable or fixed rate? Have you read the fine print to avoid surprises based on your short and long-term goals? Quickly learn the basics to save yourself thousands in interest-carrying costs.
(3) Saving you time and money with a 100% virtual option. You schedule a time to chat with our experts, who help you customize a mortgage solution that is as unique as you. Start your application, chat with an advisor and lock in your rate on the same day.
(4) Added benefits to help you be mortgage free faster with all prepayment privileges as a standard offer. We offer 150-day rate holds if you need to lock in the best rates sooner. All options are available with 1% cashback to give you a head start with your savings.
(5) Expert mortgage advice and guidance to help you navigate the mortgage market with quick approval today and ongoing interest savings, service and support for years to come. We provide unbiased, transparent and honest advice from our qualified and licensed brokers.
No matter where you are in Ontario, we can tell you the best current mortgage rates for you today. Instantly get the low rates for any term or type of mortgage – everything from 3-year fixed-rate mortgages to 5-year variable-rate mortgages.
Find the right home
for your budget
Not sure where to start? Check out our tools to get started
Top Big
Bank Rates
The top big bank rates are all in one easy-to-view table. See their rates, watch nesto beat them, or we'll give you $500 cash with nesto's Low Rate Guarantee.
Your Guide to Getting the Best Mortgage Rates in Ontario
When you're looking to find the very best mortgage rates in Ontario, nesto is your one-stop shop. You can always rely on us to help you understand how to navigate mortgages in any market and provide the best interest rate upfront.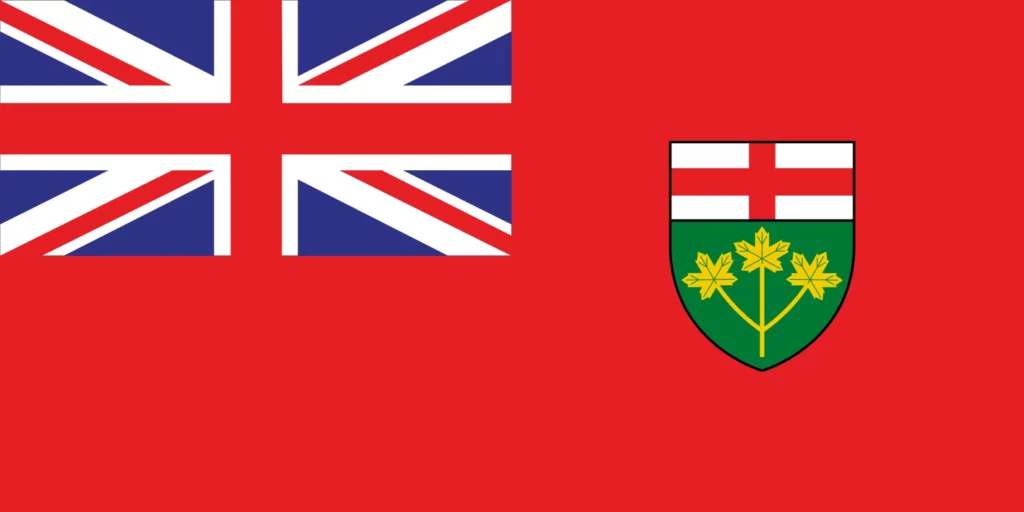 About Ontario
Ontario is Canada's largest province by population and the biggest industrial contributor to Canada's GDP. Ontario has the most competitive mortgage market in the country due to its sizeable proportion of Canada's total population.
Ontario is a beautiful province in Canada that has something for everyone. From the bustling city life of Toronto and Ottawa to the wilds of the Great Lakes and Northern Ontario, there are endless possibilities for exploration. Ontario has everything if you want outdoor adventure, cultural experiences, or a relaxing getaway.
The province is home to some of Canada's most iconic landmarks, such as Niagara Falls and the CN Tower in Toronto. It also boasts some of the country's best restaurants, museums, galleries and entertainment venues. With its vibrant cities and stunning natural landscapes, Ontario is an ideal destination for travellers worldwide.
Ontario is also known for its commitment to human rights and social justice. With its diverse population and a strong sense of community, Ontario is truly a place where people can unite to create positive change.
Key facts about the Ontario market:
Ontario is home to 16 million people, while almost half live regionally in the Greater Toronto and Hamilton Area (GTHA). Toronto, Mississauga, Ottawa, Hamilton and London are the largest cities in the province. The vast majority of the province remains unpopulated and undeveloped.
Ontario's GDP is almost $1 Trillion, with a 65% participation rate in the labour market and an 8% unemployment rate.
Average homes in Ontario run just below $600K, whereas the range will be from $300K in some Northern Ontario communities to just over $1 Million in the Toronto region.
Ontario's average household income is $98K, and the median is $65,300.
Ontario's average mortgage balance is around $485K.
Ontario's municipal tax rates range from 0.64% to 1.89%.
About the Ontario Housing Market
Ontario has experienced some of the largest year-over-year home price increases since 2009. The Bank of Canada (BoC) increases in its Key Policy Overnight rates in 2022 have temporarily limited the growth of mortgages in the province. Property prices are starting to decrease. However, Ontario's property market remains resilient, except for a few metro areas. Prices have not dropped more than 20% thus far.
The BoC's rate increases may have put a damper on the mortgage market in Ontario, but we expect this to be short-lived. Canada expects more than 2 million immigrants between 2022 and 2023, with most choosing to call Ontario home. Over the shorter term – a combination of labour shortages, wage increases and demand due to population growth will intensify housing affordability as the federal government seeks to tame inflation.
Over the long term, these issues will only be exacerbated as professionals immigrate to Canada and decide to make Ontario home. Thus over the long term, prices are driven further up as inflation is tamed and remains lower than where these future Canadians emigrate.
Ontario Mortgage Strategy
Fixed rates are usually priced at 1 to 1.5% more than the bond yield. Long and short-term bond yields are not showing signs of relenting soon. Big banks have been pricing in risks as shorter-term rates rise due to their recent popularity. We expect the shorter-term rates to stay above expectations and borrowers to shift towards shorter-term fixed rates to curb risk if a purchase or renewal is on the horizon.
The Bank of Canada (BoC) forecasting suggests that inflationary pressures will be checked back in place by the end of 2024, when we could expect rates to start decreasing. In the current market, it would be advisable to go with a fixed rate over a variable one; or take on a shorter-term fixed rate to evade the market and then renew back into a variable rate once the inflationary pressures are off.
First-Time Home Buyer Programs in Ontario
Several first-time home buyer incentives and programs in Ontario were designed specifically to help lighten the financial burden for first-time home buyers. These programs will offset some home-buying costs and help fund your down payment, which is often one of the biggest hurdles in buying your first home. See: First-Time Home Buyer Programs in Canada
Land Transfer Tax & Rebates in Ontario
Land transfer tax rates in Ontario are calculated based on the property's purchase price. In Toronto, municipal land transfer tax is also required in addition to the Ontario land transfer tax amount due.
Learn About Rates & Mortgages in Ontario
Welcome to our Frequently-Asked Questions (FAQ) section, where we answer the most popular questions our nesto advisors receive daily across Ontario, designed to help you make informed mortgage decisions every time you need a new mortgage or to renew/refinance an existing one.
What are today's mortgage rates in Ontario?
The average 5-year fixed mortgage rate from big banks in Ontario is 6.17%* while nesto's lowest 5-year fixed mortgage rate in Ontario is .
The average 5-year variable mortgage rate from big banks in Ontario is 7.04%* while nesto's lowest 5-year variable mortgage rate in Ontario is
The average 3-year fixed mortgage rate from big banks in Ontario is 6.79%* while nesto's lowest 3-year fixed mortgage rate in Ontario is . 
The average 3-year variable mortgage rate from big banks in Ontario is 8.60%* while nesto's lowest 3-year variable mortgage rate in Ontario is .
*Note: The average rate is calculated based on the posted insured rates of the 6 biggest lenders in Canada that together make up over 70% of the retail mortgage market in the country. These 6 biggest lenders are the chartered banks: Toronto-Dominion Canada Trust (TD), Royal Bank of Canada (RBC), Bank of Montréal (BMO), Bank of Nova Scotia (BNS), Canadian Imperial Bank of Commerce (CIBC) and National Bank of Canada (NBC).
Why get Ontario mortgage rates at nesto?
By consulting Ontario mortgage rates on nesto, you're always getting the most up-to-date information, which helps you save money as a homeowner.
When comparing mortgage rates in Ontario, it's important to look at similarities and differences between the comparable types and terms. Comparisons must be made with complementary solutions, meaning a fixed rate with another fixed rate and vice versa. The mortgage term must also be aligned – compare a 5-year term with a 5-year one, and so on.
Then you have to look beyond the rate – to the features, benefits and restrictions. Many low-rate mortgages have restrictions – such as pre-emptive qualifying criteria and prepayment penalties that are outside the normal if paid off or refinanced before the end of its term. Some restrictions go as far as to inhibit the ability to payout or renew early by adding a bona fide sale clause – meaning you can't break the mortgage except to sell the property to an unrelated party.
Should I get an open or closed mortgage in Ontario?
Whether you should select an open or closed mortgage in Ontario depends on your specific life and financial circumstances.
When looking at open vs closed mortgages, it's important to note that open mortgages are priced higher because they offer flexibility to pay the mortgage off at any time without facing a penalty. If you do not need to pay the mortgage off quickly, selecting a closed mortgage and benefiting from lower rates makes sense.
Should I use a mortgage broker or lender in Ontario?
In Ontario, a mortgage broker – or mortgage agent, depending on specific licensing – is a professional who can negotiate the best mortgage by comparing all the offerings from multiple lenders, including banks, credit unions and trust companies, and alternative and private funding specialists. In other words, the mortgage broker is an intermediary between the borrower and the lender.
A mortgage lender is one financial institution or bank that offers a single line of mortgage products directly to borrowers. The lender's mortgage specialists only have access to their mortgage products.
nesto advisors offer the lowest rate upfront every time. Yes, we make less than the average broker or mortgage specialist, but we get the peace of mind of knowing that we helped you save thousands of dollars on your mortgage.
Should I try to find a mortgage with a rate hold in Ontario?
If you plan to buy Ontario property in the future, it's a wise choice to request that nesto secure a rate hold on your behalf so you don't have to worry about interest rates rising while you're home shopping.
Ensuring you have a rate hold in place is like having insurance on your mortgage rate – you no longer have to worry about the mortgage rate increasing while you find your new home over the next 90 – 150 days.
What Affects My Mortgage Rate in Ontario?
Factors such as credit score, income, down payment and purpose of the loan play a role in determining how your mortgage rate is priced.
Mortgage rates in Canada vary depending on different factors such as the borrower's credit, the property which is being used as collateral, the borrower's income capacity to service the debt, the borrower's capital in the form of savings/investments and down payment, and most importantly, conditions. Conditions such as the purpose of the loan and the loan-to-value (LTV) ratio – these two conditions will have the most impact on the rate. The mortgage rate is priced based on the risk associated with that mortgage, property and borrower.
The lowest rate is not the most important aspect of getting a mortgage that will save you the most interest. Sometimes the lowest rate is the "no frills" or "restricted" or "limited" mortgage that a lender offers, which beyond not having a high rate, doesn't have any prepayment privileges or other features such as portability or assumability.
Down Payment
The down payment size will determine your loan-to-value (LTV) ratio and whether you must also purchase mortgage default insurance. LTV is most important to mortgage rate pricing with insured or insurable lending criteria.
Insured and insurable mortgage rate pricing applies on properties valued at less than $1 million; the amortization is up to 25yrs. In such cases, the lender will provide a better rate as there is a lower risk of loss.
You would need to purchase the insurance on the front end in the case of an insured purchase with less than a 20% down payment. To give you a lower rate, lenders can also purchase the insurance on the back end to lower the default risk on the mortgage if your down payment is more than 20%.
An insured mortgage is qualified as such when your down payment is less than 20%. Therefore, you will need to purchase default (high ratio) insurance. Although this insurance is added to your mortgage, the taxes (PST) on purchasing this insurance are not.
Amortization Period
On the prime lending side, the amortization period cannot exceed 30yrs. The maximum allowable amortization is 25 years on mortgages with less than a 20% down payment or equity in the property at the time of renewal. You can go up to 30yrs amortization on mortgages with down payments of 20% or more.
The longer the amortization, the lower your mortgage payment. The shorter your amortization period, the more money you save on interest over the term or life of the loan. The difference between two identical mortgages with different amortizations is the interest-carrying cost for the extended time the money is lent out.
Property Usage
If you're buying a home you intend to live in, this is considered your primary residence and will be known as owner-occupied. If you're buying an investment property you intend to rent to others, you'll pay higher interest rates than your primary residence. Or purchase a primary residence with a second separate legally registered suite. Your property will be an owner-occupied rental, with access to the lowest rates as a primary residence.
The logic behind your higher rate for a mortgage on a property solely for investment purposes is, if money is tight, people will pay the mortgage on their primary residence before other obligations. As such, lenders build added risk into the rates for rental properties.
Mortgage Type
The type of mortgage you select will majorly affect your mortgage rate. Mortgage types such as adjustable, variable, fixed, open, closed, standard charge or revolving home equity lines of credit (HELOCs) under a collateral charge are all personal choices based on your unique financial planning needs.
When looking at open versus closed mortgages, for instance, it's important to note that open mortgages are priced higher because of the flexibility they offer to pay the mortgage off at any time without facing a penalty.
There are two types of variable rate mortgages, those that have static payments and those that have variable or fluctuating payments. Static payment variable rate mortgages are more specifically called variable rate mortgages (VRM); variable rate mortgages with a variable payment, in which the payment adjusts with changes in the lender's prime rate, are more accurately called adjustable rate mortgages (ARM). Commonly, they are both known as variable-rate mortgages.
Your Credit Score
nesto has a specific minimum FICO score requirement of 680 or 720 out of 900 to provide you with the best mortgage rate. Our strict underwriting guidelines do not permit missed payments, especially mortgage payments. To explain missed payments, you must show whether it was a mishap due to poor budgeting or cash flow. Moreover, you must prove that your monthly obligations and carrying costs do not exceed your income. Underwriters will want to know if you have implemented any practices to avoid any negative habits in the future.
What are the Different Types of Mortgages?
Open vs Closed Mortgage
With an open mortgage, you can prepay any amount anytime without a prepayment penalty. The compromise for having an open mortgage is that interest rates are higher to make up for the flexibility of paying it off at any time.
With a closed mortgage, on the other hand, the interest rate is more attractive than an open mortgage because you're limited by how much extra you can pay toward your mortgage each year. The lender can also expect to make interest from you for a set amount of time versus the uncertainty of having your whole balance paid off at any time.
An open mortgage only makes sense for someone unsure about their short-term goals, such as being relocated for work or knowing that a separation or divorce is imminent after the maturity date. An open mortgage may be suitable for someone expecting a large inheritance earmarked for a prepayment – more than the annual allotment on their mortgage contract. It is best to complete a cost analysis to ensure that the interest saved with an open term exceeds the penalty due to a prepayment over and above your allotment.
Fixed Mortgages
Ontario's most common mortgage term is 5 years and, more specifically, the 5-year fixed-rate mortgage. While this isn't always the most economical option for everyone, it has become the most popular. A fixed rate benefits budgeting and offers financial stability, given that mortgage payments always remain the same.
Deciding on a fixed rate is a question of personal choice and risk appetite. We would recommend speaking with a mortgage professional to assess any material risks that may pose a concern for you over the term of your mortgage.
For a first-time home buyer (FTHB) who is getting used to all their new bills related to owning a home, it is recommended that they choose a fixed rate to provide some stability during the first term of their mortgage. By making their biggest monthly obligations (mortgage, condo/maintenance/strata fees and property taxes) static amounts, they can take the time to put together a financial plan and start to put aside some money towards their emergency savings.
Variable Mortgages
A variable rate mortgage has proven to save borrowers more money than a fixed rate over time. Every borrower's current circumstances and goals are different; therefore, an advisor should thoroughly discuss all current financial restraints and future considerations before deciding on the most suitable mortgage.
With a variable mortgage, the interest rate will fluctuate depending on benchmark rates, whereas a fixed rate remains the same throughout the mortgage term. Deciding on a variable is a question of personal choice and risk appetite. We would recommend speaking with a mortgage professional to assess any material risks that may pose a concern for you over the term of your mortgage.
How nesto works
At nesto, all of our commission-free mortgage experts hold concurrent professional designations from one or more provinces. Our clients will receive the best advice and care when they speak with specialists that exceed the industry status quo.
Unlike the industry norm, our agents are not commissioned but salaried employees. This means you'll get free, unbiased advice on the most suitable mortgage solution for your unique needs. Our advisors are measured on the satisfaction and quality of advice they provide to their clients.
nesto's working hard to change how the mortgage industry functions. We start with honest and transparent advice, followed by our best rates upfront. We can offer you these best rates by using technology by providing a virtual and 100% online process to reduce our overhead costs.
By working remotely across Canada, all our mortgage experts and staff spend less time commuting to work and more time with their friends and family. This makes for more dedicated employees and contributes to our success with happy and satisfied clients.
nesto is on a mission to offer a positive, empowering and transparent property financing experience, simplified from start to finish.
Save up to $25,232 in your first term*
See current provinces rates