The Startup Pill x nesto
The Globe and Mail x Chase Belair
GlobeNewswire x Martin Aubut
nesto raises $76M Series B to accelerate growth
nesto raises $11.5M Series A
nesto continues its growth in Canada
$11.5M in financing from several partners, including Diagram and Investissement Québec
A more than 700% increase in application volume compared to May 2019
Attracting new talent
Montréal (Québec), June 2, 2020 — nesto, a young fintech company that aims to maximize the potential of using technology to analyze and find the best mortgage solutions for its clients, continues to grow at an accelerated pace across Canada. In addition to securing a new round of financing, nesto saw a significant increase in its business volume in May, at a time when the pandemic and gradual deconfinement encouraged Canadians to turn to technology for their mortgage-related needs.
Driven by a business model based on simplicity, nesto meets the borrowers' need for clarity, the expectations of fintech investors, and changes in a market that has traditionally made little use of technology.
A successful new round of financing
Today, nesto announced it has secured a new round of financing worth $11.5M. Its main partners include Diagram, Investissement Québec – who is leading the Series A financing round, as well as a group of highly strategic investors.
"This new round of financing marks a turning point in nesto's young history that will enable us to continue to deliver an outstanding experience to our clients as we invest in the evolution of our tools," stated Malik Yacoubi, nesto cofounder and CEO. "We intend to transform the Canadian mortgage industry, and we are proud to have such renowned partners as Diagram and Investissement Québec on board to help us achieve our goals."
"We are very happy to have witnessed and believed in nesto's potential from the get-go. This new financial support will allow the company to speed up its growth and reach even more ambitious heights as it transforms the Canadian mortgage market," stated Daniel Robichaud, managing partner at Diagram.
Significant increase in demand across the country
This announcement coincides with a 729% increase in demand for nesto's services in May 2020 compared to the same period last year. This increase is fueled by the context of the pandemic, which has thrust the Canadian population into confinement, restricted people's movements, and caused most human interactions to be carried over to virtual platforms.
"There is no doubt that a service such as nesto makes perfect sense at a time when a pandemic significantly limits people's ability to get around," continued Malik Yacoubi. "We provide sustained and personalized support to our clients and, thanks to technology, we can offer them better mortgage rates as well as all the information they need based on their situation."
nesto's mortgage rates are the lowest in the market as a result of its unique model that reduces commissions to a minimum to then pass these savings on to the clients. Clients have access to licensed mortgage agents and they take it upon themselves to submit the required documents via nesto's digital platform, all at their own pace and convenience. They are constantly kept informed at each step throughout the process. Clients save time, avoid running around and reap significant savings.
nesto is a compelling example of the changing mortgage market and the growing collaboration between fintechs and financial institutions as it partners with some 20 of the leading Canadian lenders.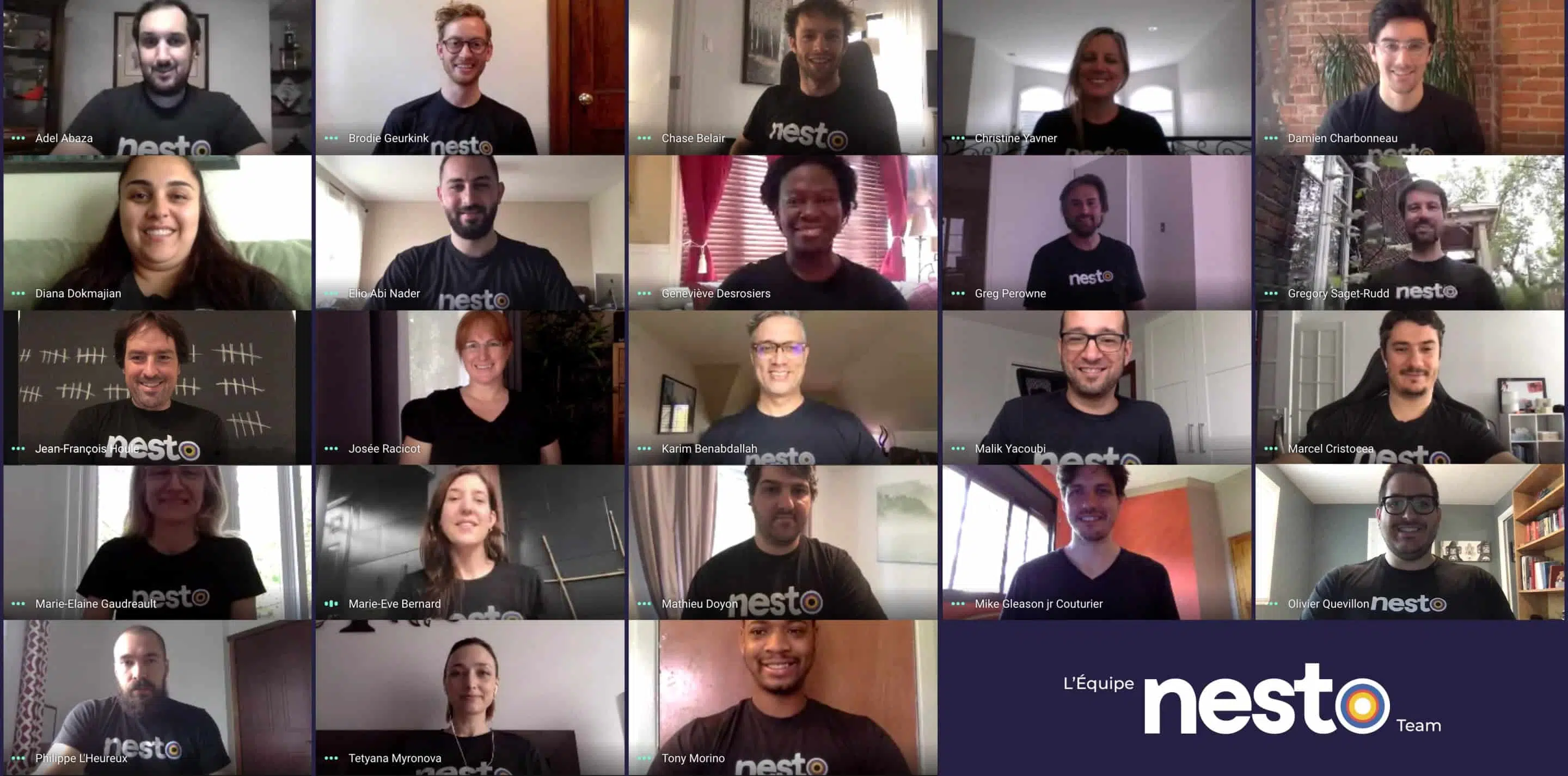 New talent joining the adventure
nesto's business model is in fact a point of attraction for the best talent in the industry. In recent weeks, the company has had the pleasure of appointing Ms. Marie-Elaine Gaudreault as Vice-President of Lender Relations. Formerly the Vice-President of Mortgage Loans at Industrial Alliance, Marie-Elaine will strive to develop closer working relations with lending partners.
nesto is also delighted to welcome Mr. Greg Perowne as Senior Director of Operations. After holding development and operations management positions at Goodfood and Uber, Greg brings proven experience in managing high-growth companies that will be extremely useful in helping nesto achieve its objectives.
"I am very proud to see talent of such high caliber as Marie-Elaine and Greg join our start-up. We work in an industry that has taken little advantage of the technological advances in recent years. Purchasing property is one of the most important decisions people make in their lives and yet, clients still have to deal with a system that is opaque, complex and administratively cumbersome, not to mention the high commissions. That is why we exist: to democratize mortgage transactions and have a real impact on people's lives… and their pocketbooks!", concluded Mr. Yacoubi.
About nesto
nesto is building the smartest & simplest mortgage solution to transform the $1.3 trillion Canadian mortgage industry. It aims to empower Canadians with the tools, advice and ultimately, the confidence required to make an educated decision about the largest financial commitment of their lives. By leveraging technology, nesto offers complete transparency on mortgage options available, allowing Canadians to select the best mortgage possible, while managing for them the complexity of the mortgage application. nesto's mortgage professionals provide unparalleled support to fund their clients' home purchase (as little, or as much as they need). Discover more at www.nesto.ca
-30-
FOR MORE INFORMATION, PLEASE CONTACT
Audrey Marcil-Labelle
514-918-7830
amarcillabelle@syrusreputation.com