Renewal Coming Up? Switch to nesto & Save on Your Mortgage
Lower your rate, plus, enjoy up to $4,300* cashback.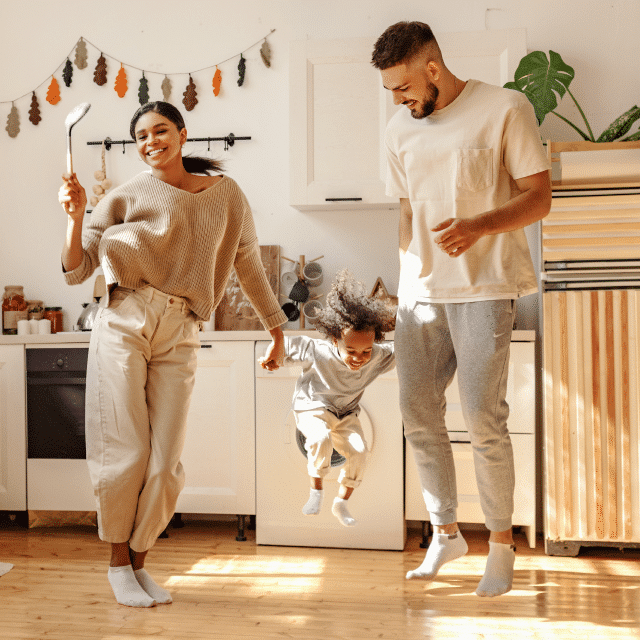 Switching Mortgage Lenders At Renewal Time Has Never Been This Simple
Get a lower rate than your bank
and save big on your monthly payment.
Expert advice
We have 300+ experienced experts across Canada, you can trust.
Personalized mortgages
We'll find you the mortgage that best fits your upgraded life —whether you want to update your prepayment or payment amounts.
A fast process
Our streamlined process leveraging technology is fast, think days not weeks.
Low Renewal
Rates in Canada
The top big bank rates all in one easy-to-view table. See their rates, then beat their rates. We beat the competition without compromising on expertise.
Your Bank Will Push You to Stay.
Here's Why You Should Switch.
2/3 of Canadians leave millions of dollars on the table by hitting auto-renew on their mortgage renewals with their bank. But you? You know better now. In Canada, you have the right to switch mortgage providers at the end of your mortgage term if you have a remaining balance.
66%
Don't be like 66% of Canadians who don't consider switching from banks.
33%
Be like the 33% who are switching to alternative lenders and saving big.
$13,210
With nesto, when you switch, you can save up to $13,210* in interest in the first 5 years.
How to Switch Your Mortgage At Renewal
The best time to start looking is 4 months before your current term ends. Why then? Most lenders will let you renew 90 to 120 days early, without making you pay any prepayment penalties.

If you're not ready exactly 4 months before your term ends to talk to your lender, it's worth using this time to review your goals, and collect information about competitive products.
Happy nesto Renewal customers
Just a few of our clients who have saved big on their mortgage renewal.
An average of 4.4 out of 816 reviews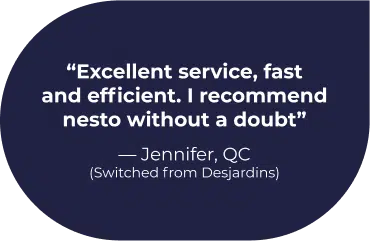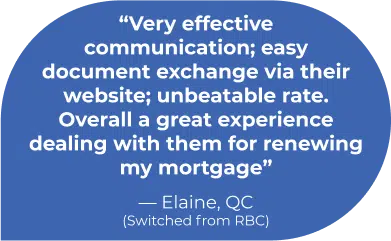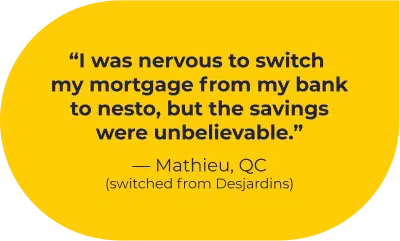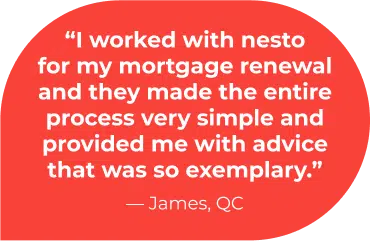 *Terms and conditions:
*Learn more about nesto's cashback offer here. Not available for assumptions or porting. Assumes a $430,000 mortgage amount. Cashback rates are specific to a 5 years term with 120 day rate hold.
**Offers cannot be combined. Savings calculation assumes a $450K mortgage amount, 25 year amortization, 5-year fixed cashback rate.
***Data points are from Bloomberg & CMHC
**** 48 hours approval:median conditional approval time at nesto is less than 24 hrs
****Reviews are based on real nesto reviews, names have been changed.
nesto Inc. Licenses: Mortgage Brokerage Ontario #13044, Saskatchewan #316917, New Brunswick #180045101, Nova Scotia #202507230; Mortgage Brokerage Firm Quebec #605058; British Columbia, Alberta, Newfoundland/Labrador, PEI, Yukon, Nunavut, Northwest Territories. Note that 'advisors' are licensed professionals and equivalent to the following titles per province: Submortgage Broker/Mortgage Broker in British Columbia, Mortgage Associate/Mortgage Broker in Alberta, Associate/Mortgage Broker in Saskatchewan, Salesperson/Authorized Official in Manitoba, Mortgage Agent/Mortgage Broker in Ontario, Mortgage Broker in Quebec, Mortgage Associate/Mortgage Broker in New Brunswick, Associate Mortgage Broker/Mortgage Broker in Nova Scotia, or Mortgage Broker in Newfoundland & Labrador.