Why Young Professionals Are Moving to Nova Scotia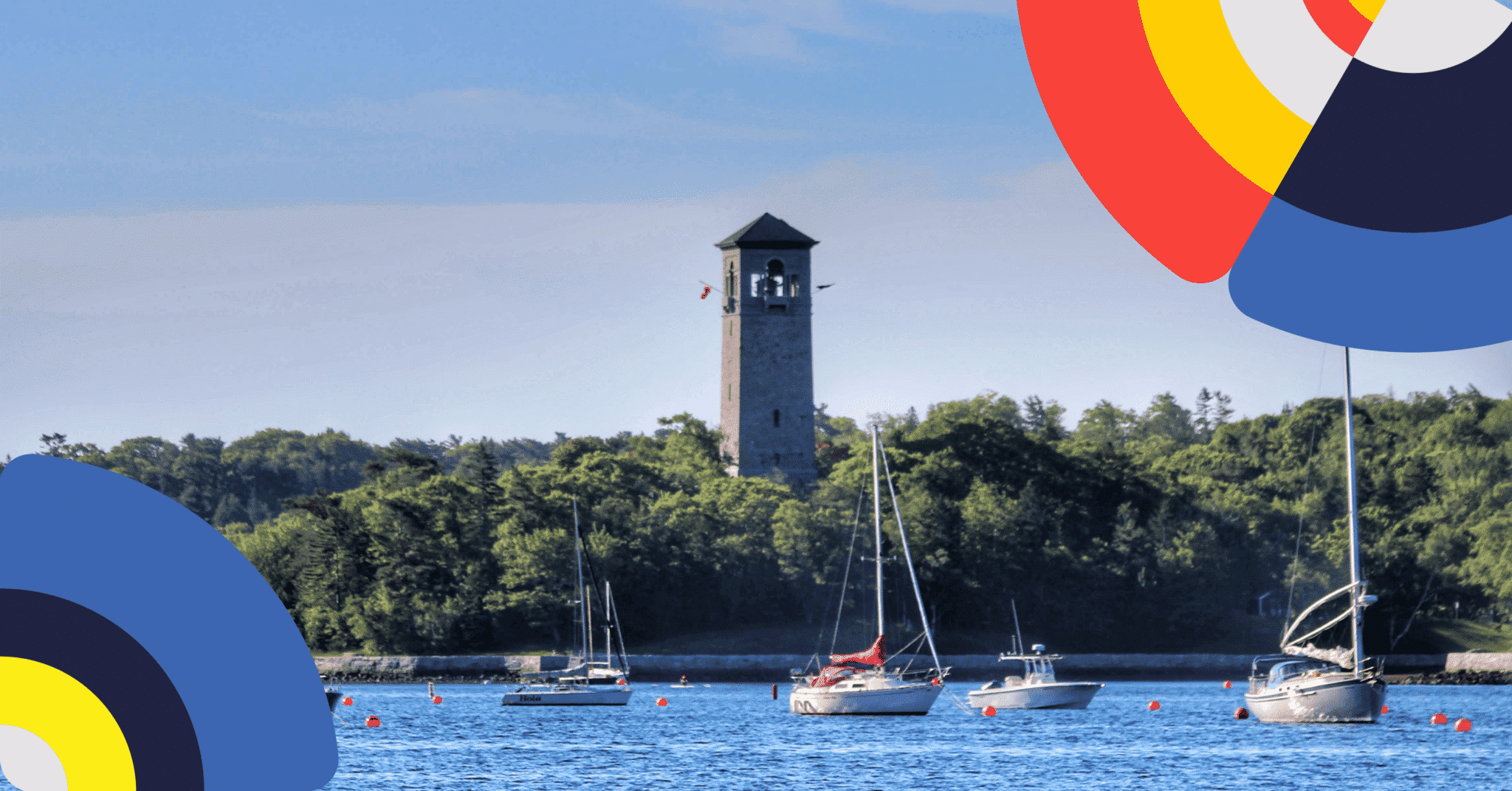 About a year ago, the Nova Scotia population hit 1 million for the first time, as the province received an influx of Ontarians moving in and around the capital of Nova Scotia, Halifax. The small Canadian province is becoming increasingly popular among millennials, thanks in large part to its affordability and unique lifestyle opportunities. Not only that, but Nova Scotia is brimming with amazing experiences – from quaint fishing villages to modern cities – making it the perfect destination for anyone ready for new beginnings. In this blog post, we'll discuss why so many young professionals are calling Nova Scotia home and how living there could be just the change of pace you need.
---
Key Highlights
Nova Scotia real estate remains one of the cheaper options on the eastern side of the country, which is what makes it so attractive to young people outside the province.
Nova Scotia's population reached 1 million people in 2021 and continues to grow.
Due to lower housing prices and better quality of life, statistics show that 9,970 Ontario residents have decided to call Nova Scotia home last year. 
---
Are you a first-time buyer?
Nova Scotia's appealing real estate market
If you're considering purchasing a home in Nova Scotia, you're joining a rapidly growing trend. With soaring real estate prices across Canada, Nova Scotia offers an attractive option for both first-time and seasoned buyers. Whether it's the urban convenience of Halifax or the peacefulness of small towns around the province, there are plenty of opportunities to find a perfect, inexpensive property, especially if you are a buyer who has been priced-out of your own province's real estate market.  
In 2021, Nova Scotia's housing market experienced a surge as a large number of Ontarians relocated to the province and home prices have only continued to increase since. According to The Canadian Real Estate Association (CREA), the average price of homes sold in Nova Scotia in October 2022 was $385,756, a 5.7% increase from October 2021. That being said, Nova Scotia real estate remains one of the cheaper options on the eastern side of the country, which is what makes it so attractive to young people outside the province, especially Ontario. The table below shows a comparison between Halifax, the capital city of Nova Scotia, and other big cities on the east coast. 
| City | Average Price of Home Sold in October 2022 |
| --- | --- |
| Halifax | $517,503 |
| Montreal | $557,009 |
| Toronto | $1,089,428 |
| Ottawa | $624, 003 |
Find a better rate, and we'll match it, beat it, or give you $500*.
*Conditions Apply
With nesto, it's stress-free
Why do young professionals & families move to Nova Scotia?
Nova Scotia is already gearing up to be one of the best places for young professionals to live, build their careers, and start families. Between 2020 and 2021, the three largest age groups to move to Nova Scotia from other provinces were 20-24, 25-29, and 30-34. This highlight how Nova Scotia has become a favored destination among young people
Besides the more affordable home prices, there are multiple reasons why young professionals and families are moving to Nova Scotia. Namely, Nova Scotia is a great place for first time home buyers. New buyers can take advantage of some great incentives available to them, such as the Nova Scotia Down Payment Assistance Program (DPAP) and First Time Home Buyers Rebate to help make the dream of owning a home a reality.
Nova Scotia's DPAP provides eligible individuals with up to 5% of their mortgage loan, scaled with income, while the First Time Home Buyers Rebate helps reduce monthly mortgage payments without having to increase debt. This allows first time buyers to not only purchase a new home but keep their housing costs manageable throughout the life of their mortgage. With these incentives, Nova Scotia is truly making it possible for people in a wide range of financial situations to become homeowners.
Nova Scotia population surpasses 1 million in 2021-2022
Nova Scotia experienced a significant turnover in population this past year, with the Maritime province recording its highest interprovincial migration since 1998.
With an influx of 4,678 new arrivals from other provinces by mid-year, Nova Scotia's total population exceeded one million for the first time ever. These numbers confirm that Nova Scotia is undergoing dramatic transformation, both economically and socially. Young people who are seeking a quality life filled with rich cultural experiences have found their way to Nova Scotia, attracted by its amazing natural beauty, vibrant history and booming job opportunities. If anything, the tides are changing in Nova Scotia — in more ways than one! Nova Scotia is aiming to reach a population of 2 million by 2060 and is on track to achieve that goal. 
Why people are moving from Ontario to Nova Scotia
Nova Scotia's allure appears to be stronger than ever, as the influx of people coming from other provinces to settle here has grown. According to recent findings, 9,970 people migrated from Ontario to Nova Scotia between October 2020 and March 2021, with many buying homes without even seeing them first. This trend seems quite remarkable in some ways, although it was no doubt influenced – at least in part – by the pandemic. That said, it is also the result of Nova Scotia's strong economy and quality of life, as cited by some Ontarians who now live and work in Halifax.
In terms of getting your money's worth, homes are bigger in Halifax than in Ontario. Nova Scotia is a great place to grow your family so the extra room is always welcome. The cost of living also makes it more affordable to own a home and raise a family and not to mention the milder climate. Overall, this maritime province holds loads of potential for those seeking a place to call home.
Should you move to Nova Scotia?
Nova Scotia is a picturesque province with plenty to draw you in. With the crisp ocean air, abundance of seafood, and no point on the map further than 60 kilometers from the coast, it's no wonder why so many flock to its shores. While nature's beauty is arguably one of its biggest draws, Nova Scotia has a thriving modern culture that combines accessible and diverse activities with an inviting atmosphere full of friendly faces. Recently rated as one of the 15 friendliest cities by Rough Guides poll, Halifax – Nova Scotia's capital city – continues to prove its hospitable spirit. Whether making your home or just visiting for a holiday on Nova Scotian shores, you won't be disappointed in what this beautiful spot has to offer.
FAQ

Why do people want to live in Nova Scotia?
Nova Scotia has the best of both worlds, between the city vibe and quaint villages. Its overall affordability and quality of life have drawn a large number of people to move there from other provinces, especially over the pandemic. In 2021, the population of the province reached 1 million people for the first time and is expected to grow even further.

Is Halifax the best city to live in Nova Scotia for young professionals?
Halifax is one of the best places for young professionals to live. Between its growing economy, job opportunities, housing prices, and quality of life, Nova Scotia is becoming a favourite destination among young professionals looking to settle down, forward their careers, and start families. Not to mention the province offers multiple incentives for first time home buyers!
Final Thoughts
Nova Scotia is a great place to start your career. With its strong economy, diverse landscape, and affordable housing, young professionals will find plenty to love about this Maritime province. If you're considering making the move to Nova Scotia, be sure to get in touch with one of nesto's mortgage experts. Our commission-free mortgage experts who are licensed in Nova Scotia can help you with the mortgage and home buying qualification and processes – from start to finish.
---
Ready to get started?
In just a few clicks, you can see our current rates. Then apply for your mortgage online in minutes!
Today's Best Mortgage Rates as of December 5, 2023