The Bank of Canada Rate Announcement: 10 Questions with Karen Yolevski, COO, Royal LePage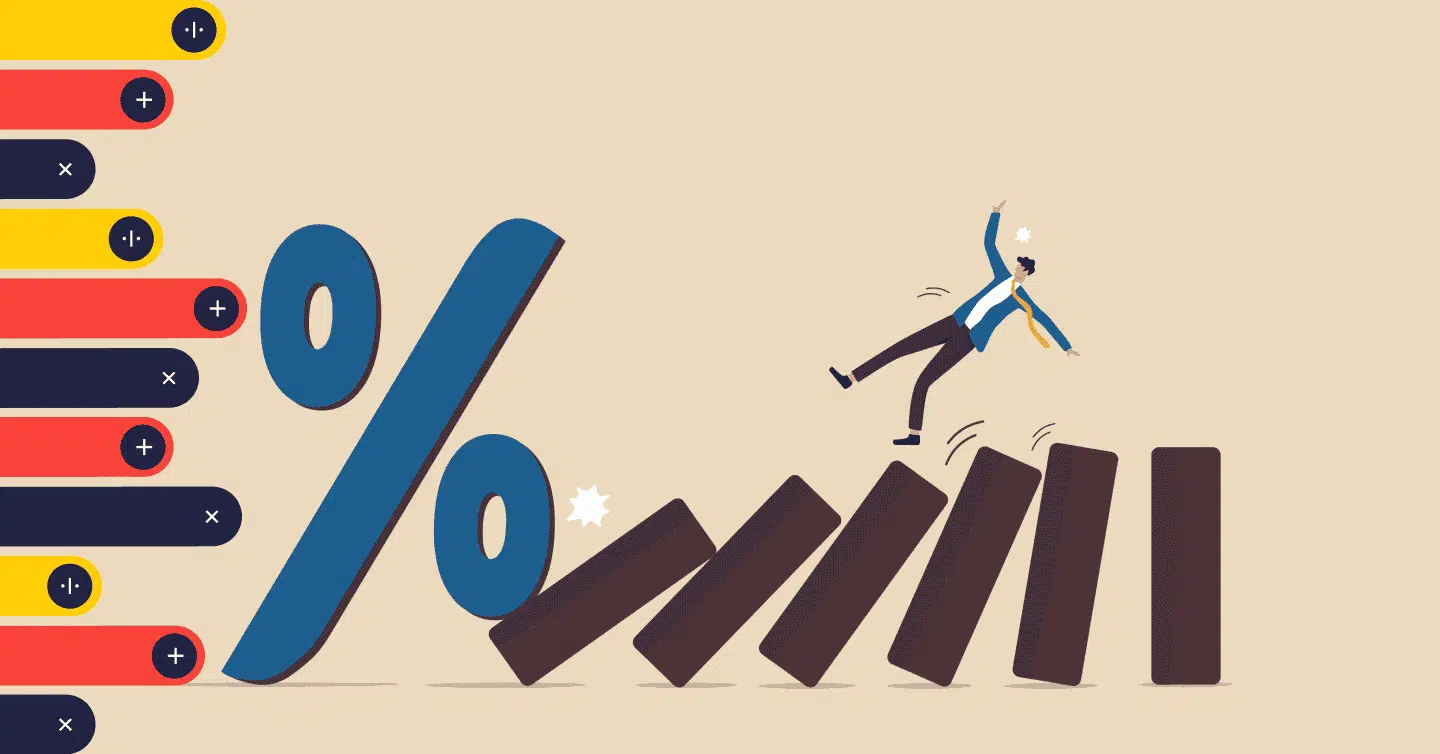 In preparation for the Bank of Canada rate announcement on October 26, we sat down with Karen Yolevski, Chief Operating Officer at Royal LePage to gain her insight on what Canadians should expect from the upcoming rate hikes and how to navigate the market in the last quarter of 2022. 
---
Key Highlights
Important to take pre-approvals into consideration

Home prices are down, but rate hikes are slowing down sales

Interest rates are high, but other factors are low; you will benefit from a holistic picture of the market
---
Interview
1. How would you describe the current housing market in Canada and what changes can we expect following the Bank of Canada announcement? 
"We're seeing a lot of peaks and increases, which is causing prices to go down in major markets. And while we have seen some stabilization over the last few months, rate hikes will just lead to more of the same. That being said, two things to remember is that first, there are always people in the market and second, people with pre-approvals are still going to be buying."
2. What advice would you give people who are looking to buy, in light of rate hikes?
"For buyers, if you don't have a pre-approval in hand, now is the time to get it. The Bank of Canada is telling us that they will continue to increase rates, getting a pre-approval now means that buyers will be approved at a lower rate."
3. What advice would you give people who are looking to sell, in light of rate hikes?
"For sellers, work with professionals and make sure that your home is priced appropriately for your market. Make your home shine, make sure it's in good condition and stands out from the rest for those buyers."
4. Many experts are talking about a Canadian housing shortage. What is the relationship between this shortage and the BoC rate hikes?
"If you look at what will typically happen when interest rates rise 2 things happen: inventory starts to grow and prices decline. However, we are not seeing inventory start to grow in Canada. If you look at Toronto or Vancouver, it's stable. There is simply not enough supply. On the side of that, in terms of the rental market, we already know there is a shortage. Overall, there are too few homes for Canadians."
5. What obstacles should first-time buyers be aware of before purchasing their first home in the current market?
The advice does not change. What can you afford based on your spending habits and income? How much have you saved for a down payment? How much can you pay for monthly payments? 
"Interest rates are high, but realistically, other factors are lower. Other numbers have to come down – so when home prices come down, it makes your deposit lower, and your overall mortgage will be lower; even if your monthly payment may be higher with interest rates. Land transfer tax and closing costs will be lower as a result of the lower price on a home. It's important to look at the factors combined, a holistic picture rather than just one part."
Find a better rate, and we'll match it, beat it, or give you $500*.
*Conditions Apply
With nesto, it's stress-free
6. What questions should buyers be asking their real estate agents?
"Make sure you understand everything you can about the house and the closing process. There are also more opportunities for a home inspection right now. Since the market is less competitive, there's more time for one. This was difficult to do in 2020-2021, but I recommend getting it done. This will help you know if the house is in good shape or if there are costly repairs ahead."
7. What housing market trends should Canadians be prepared for in the last quarter of 2022?
"In the last quarter, we're anticipating lower sales activity than last 2 years, but no drastic changes in price. Prices will moderate, but will not drop hard. You may not see the impact of interest rate increases for a couple of months since many home buyers are working with pre approval based on previous rates. We will notice the impact of the increases closer to the end of the year, but it shouldn't be too drastic."
8. What are some questions that buyers should ask their realtor to gauge their understanding and competency of the local market and current economic conditions?
"Make sure you are working with someone who knows and understands the market and micro market you are buying in. There are many micro markets put together, so conditions change per neighborhood. Ask your realtor about the neighborhood, about previously sold listings. You can also look at their testimonials and ask for references before working with them; this is information you can usually find on their websites and will let you know more about how to work with them."
Are you a first-time buyer?
9. What do you think is the number one factor in finding the most suitable realtor when someone is shopping for their first home?
"Comfort and trust! This can be a new process that overwhelms you, so you want to feel like you can reach out to your realtor and get a comforting response."
10. What would you advise clients looking to do a private sale or purchase?
"It's a lot of work. That's number 1: doable, but a lot of work. A private sale is more work than what a person may anticipate, such as managing inquiries, phone calls, making sure your house is presentable, negotiating the deal. These are all things that can be tricky or overwhelming for a person. Our suggestion is to always work with a professional so it's less work for a better result. 
The benefit in the eye of someone looking to do a private sale is that they save on paying commission. If you are listing a home by owner, generally the person that buys from you will pay a commission to their realtor. There's never no commission. Also, time is money. This will take a lot of time. So you need to realize that it is likely not worth the headache."
Bonus: General comments and advice
It's good to pay attention to the price decline and think long-term, 5-10 years from now. Especially in large urban centers, you will see dramatic growth over the years. The market will remain strong in the future.
What else should you expect from the Bank of Canada rate announcement? Find out more here.
---
Ready to get started?
In just a few clicks, you can see our current rates. Then apply for your mortgage online in minutes!
Today's Best Mortgage Rates as of November 29, 2023