nesto Is Proud To Be A Certified B Corporation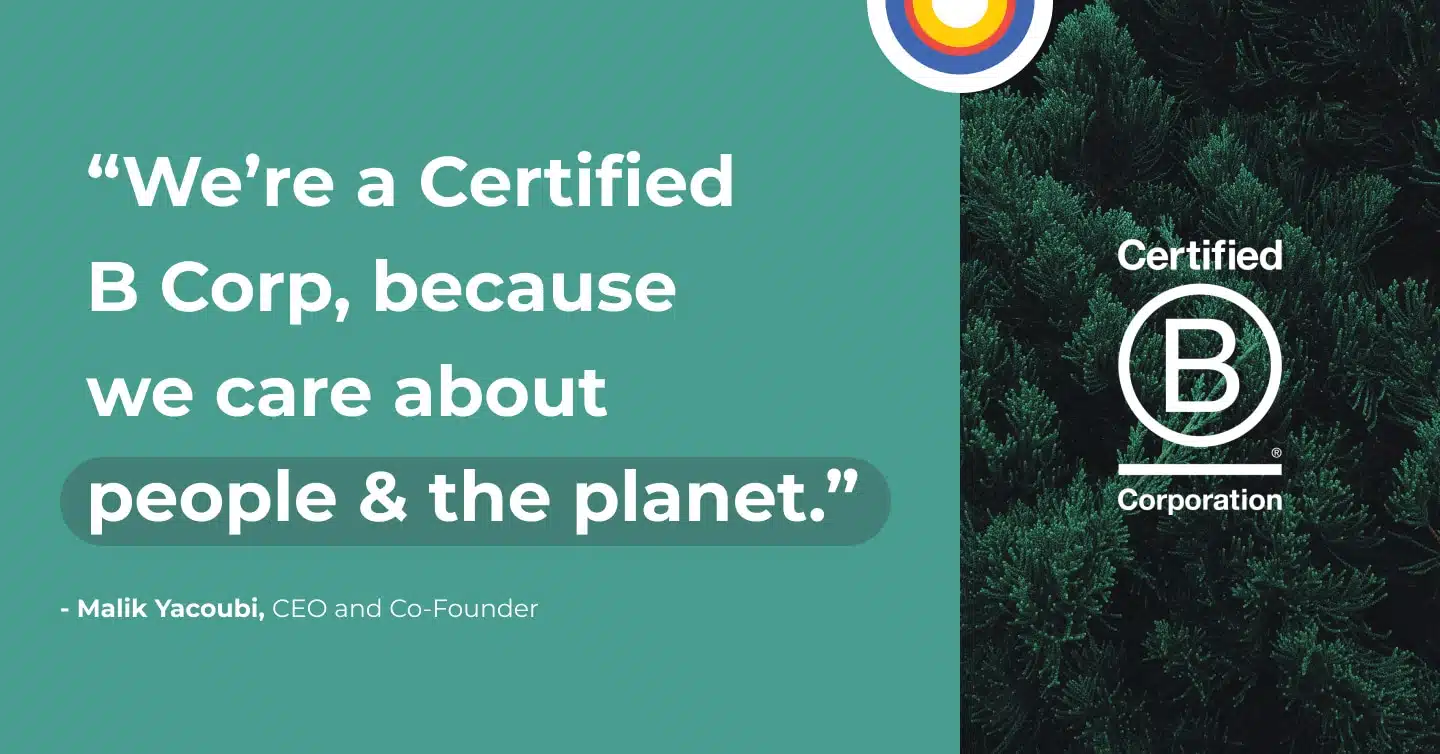 We're excited to announce that nesto is B Corp Certified! This means we're committed to putting people and the planet on the same level of importance as profit.
How do brands become B Corp Certified?
B Corporation, or B Corp for short, is a certification that recognizes companies that are committed to using business as a force for good. Becoming a certified B Corp involves a rigorous assessment of a company's social and environmental impact, governance structure, and overall transparency.
Companies must achieve a minimum score on the assessment and meet certain legal requirements to qualify. The certification process can take several months to complete, but it's worth the effort for companies that are serious about building a more sustainable future.
We are proud to be among the top companies in the world that foster this mission of conscious capitalism!
Are you a first-time buyer?
What this milestone means to us at nesto
We will take the journey forward of maintaining high standards seriously and look forward to continuing down the path of making meaningful contributions that are concrete and measurable, alongside constant improvements in creating a more equitable world for everyone.
This certification serves to reinforce our existing organizational pillars, both as a lender and a place of work, as we continue to:
Foster a diverse and inclusive workplace culture.
Continually improve our environmental footprint.
Implement ethical and transparent business practices.
Innovate and collaborate to address pressing global challenges.
At nesto, revolutionizing the mortgage process is not something that we take lightly. In the spirit of putting people, planet, and process first, nesto will continue on its mission to provide clients with a positive, empowering, and transparent financing experience start to finish.
Want to learn more? Read our press release here.
Find a better rate, and we'll match it, beat it, or give you $500*.
*Conditions Apply
With nesto, it's stress-free
---
Ready to get started?
In just a few clicks, you can see our current rates. Then apply for your mortgage online in minutes!
Today's Best Mortgage Rates as of November 29, 2023