10 Trendy Montreal Neighbourhoods To Explore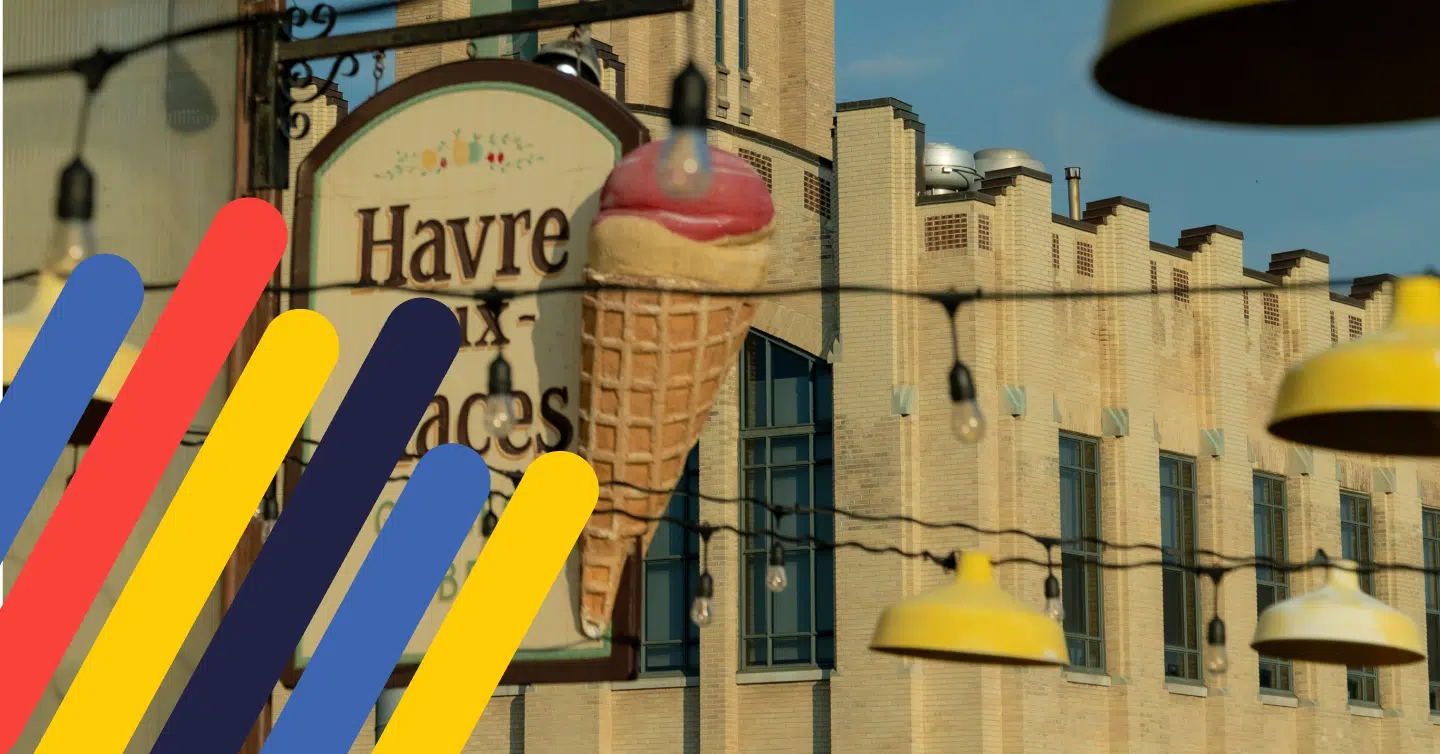 Whether you're exploring Montreal neighbourhoods as a couple, on your own or with your family, you'll be guaranteed to find captivating things to do and entertain yourself all year round.  In this article, we'll explore the 10 best Montreal neighbourhoods so that you can prepare for your trip. 
---
Key Highlights
Located on an island, Montreal is a vibrant and cosmopolitan city and one of the largest French-speaking cities in the world.
When it comes to the cost of living and housing, Montreal is more affordable than Toronto and Vancouver.
Montreal has something for everyone: History, culture, nature, snowy winters, and sunny summers and you'll be assured to find a neighbourhood that matches your lifestyle.
---
Are you a first-time buyer?
The 10 Best Neighborhoods to Visit on Your Trip to Montreal
All the 10 trendy Montreal neighborhoods listed below have their own history, personality and qualities so we invite you to explore them, in no particular order, and let the magic happen. 
Plateau-Mont-Royal & The Mile End
Considered by many one of the trendiest Montreal districts, Plateau-Mont-Royal is located on the slopes of Mont-Royal, the emblematic mountain. This area is filled with young professionals, and families and is also popular with students for its huge arrays of trendy bars, restaurants and artists' hangouts. Less touristy, it can get busy in summer with Montreal residents heading to the top of Mont-Royal for a barbecue or just to enjoy the views. 
Its sister neighbourhood, Mile End is the artsy and hip one. There, you'll be able to enjoy a bagel in a 100-year-old bagel shop, drink a matcha, buy a vintage clothing item, practice your Italian or Portuguese in one of the many restaurants or just stroll around in a community fair.
Downtown Montreal
Your exploration of Montreal should definitely include Downtown Montreal if you want to be right in the middle of the action and get that North American city feel. With its packed streets, you'll find some amazing venues, a huge range of shops, prestigious universities and some of the best restaurants in town. In this busy neighbourhood, you'll also find the Montreal Museum of Fine Arts and the Museum of Contemporary Arts 
Quartier des Spectacles
Right next to Downtown Montreal is the Quartier des Spectacles. If you're looking for entertainment and fun activities to do with friends, on your own or with your family, this neighbourhood won't disappoint you. This area hosts several festivals every year such as Just for Laughs, a comedy festival, and the world-famous International Jazz Festival.
In this area, you'll also find Place des Arts, the largest performing arts centre in Montreal.
Saint-Henri & Griffintown
These two Montreal districts are located southwest of downtown and are fast becoming trendy areas of Montreal. Both are historically immigrant workers' neighbourhoods and played a key role in the city's growth as a major trading and commerce region in the 19th century.  
You'll find a mix of cheaper and more high-end accommodation options in these Montreal areas, the closer to downtown and the Lachine canal the pricier they will be.
Little Italy
As suggested by the name, this area became the home to a small Italian community which arrived in the late 1860s. Of course, you'll find the best pizzas in Montreal but the centrepiece of this neighbourhood is the bustling Jean-Talon Market, a farmers' market, operating all year round. 
The Village & Hochelaga-Maisonneuve
Formally called The Gay Village, The Village is home to the LGBTQ+ community and host of the summer's Pride events. This area is the most open and inclusive suburb of Montreal, both by day and by night, and boasts over 80 bars, restaurants and clubs.

A little further North, you'll find Hochelaga-Maisonneuve, a district often home to new arrivals and students for its cheaper prices and edgy vibe. The attraction of this suburb of Montreal is the "Espace pour la Vie", comprising the Botanical Gardens, Olympic Stadium, and freshly-renovated Biodome.
Find a better rate, and we'll match it, beat it, or give you $500*.
*Conditions Apply
With nesto, it's stress-free
Old Montreal
Old Montreal may be a huge touristic spot but it's undeniably one of the most charming parts of the city with its cobblestone streets, quaint antique shops and multitude of bars and restaurants. 
Admire the nearly 200-year-old Notre Dame Basilica, enjoy the sunshine at one of the many patios in the oldest and most historic part of the city, take a walk along the old port, and get the best views of Saint Lawrence from the Observation Wheel.
Villeray
Villeray is a family-friendly neighbourhood in one of the up-and-coming suburbs in Montreal. Located in the north-central part of the island, it is best known for its beautiful Jarry Park. Make sure to have enough time to enjoy all the park has to offer, from gazebos for picnics to resting areas to enjoy the best views of Mont-Royal to outdoor activities for families. 
You'll also find more affordable housing options in this part of the city as it's located further away from downtown.
Verdun
South-west of Downtown, you'll find the residential neighbourhood of Verdun. Long known as a working-class area, it went through important gentrification in the last decades and is now home to many breweries and avant-garde restaurants with food from all around the world. Attractive and animated, Verdun's history is linked to the Saint Lawrence river along which it is located. 
Rosemont / Petite Patrie
Rosemont -La Petite Patrie is a mainly francophone neighbourhood in the centre-east of Montreal island. The main attraction of this borough is the access to outdoor activities all year round. Unbelievably, this part of town counts 55 parks, 10 community gardens, and 11 outdoor skating rinks. 
You'll find many independent bakeries and coffee shops in La Petite-Patrie to rest and recharge after a day of outdoor activities.
Final Thoughts
Enjoy your time in this vibrant city. Explore it by foot, take the subway or jump on a Bixi bike, you may even fall in love with one of its neighbourhoods and decide to make it your future home. If you ever decide Montreal is the place for you and want to buy a condo, then contact our mortgage experts and get the best rate for your mortgage. 
---
Ready to get started?
In just a few clicks, you can see our current rates. Then apply for your mortgage online in minutes!
Today's Best Mortgage Rates as of December 5, 2023