Buying a House in Saskatchewan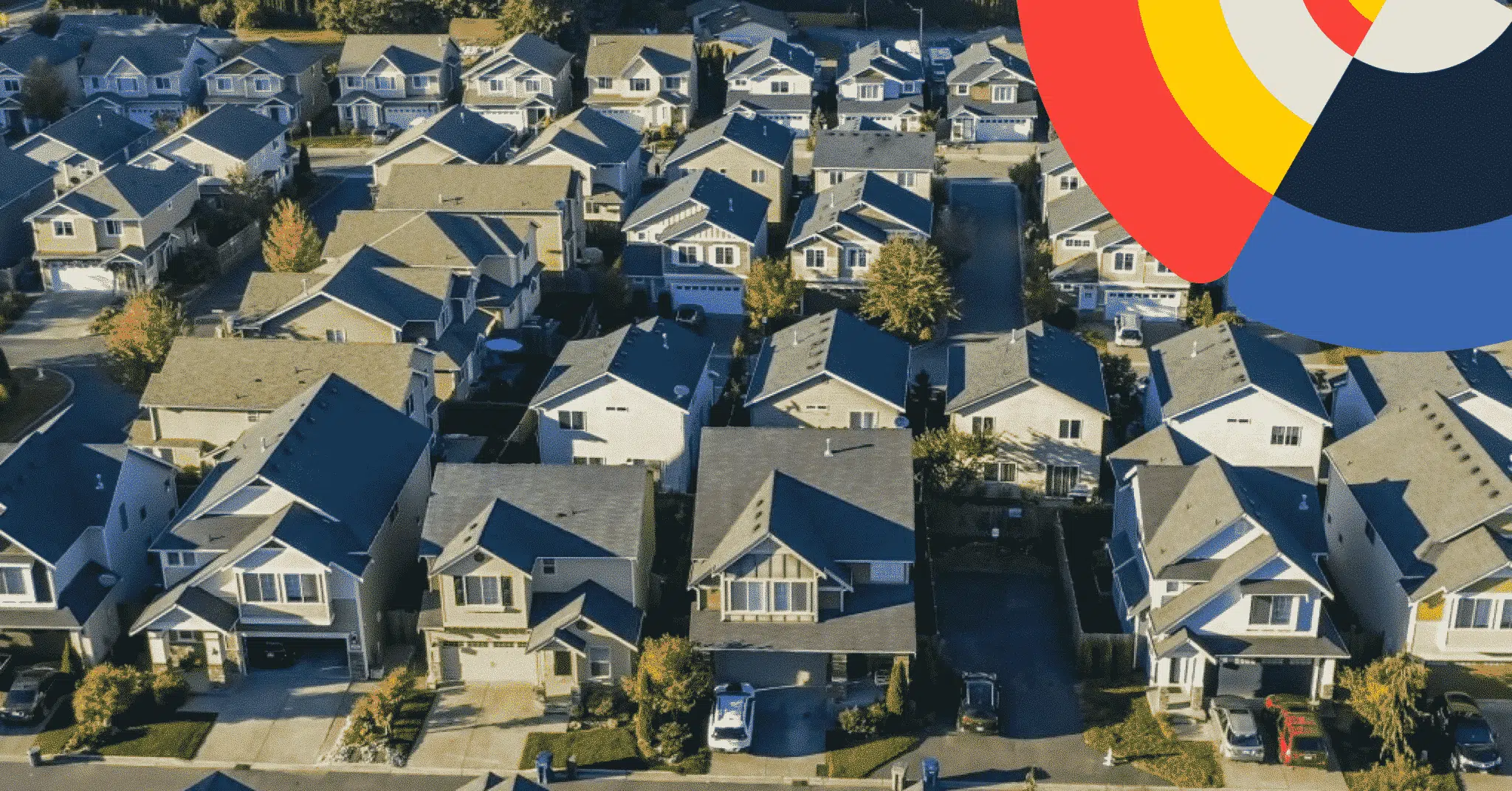 How to buy a house in Saskatchewan
For many Canadians, especially first-timers, buying a house can be a complicated endeavour. However, you can take steps to ease the process and buy the house you want without the stress that comes with it. Usually, preparing for the expensive purchase beforehand makes it even less burdensome because the financial aspect is the most crucial factor you need to get out of the way. Taking advantage of home buying resources in Saskatchewan can also help ease the financial stress and accelerate your home buying process.
Nowadays, home buyers shop for their desired property themselves, which is why we've put together this guide to help you take control of the process and have a great home buying experience in Saskatchewan.
Step 1: Determine if you're ready to buy a house
While owning a house is everyone's biggest desire, not everyone is ready to pursue it. It's no longer a question of whether they want it or not; it's instead a question of your ability to get it. The ability to purchase a home today depends entirely on your financial situation. You have two options to purchase a home: pay cash or take out a mortgage. In either case, there are a few items to consider that will decide your readiness to purchase a home, such as:
Income And Employment Status
The first thing you need to consider is your income. Are you employed or unemployed? As an employee, you receive a certain amount of money as payment for your labour every month. Even if you are self-employed, you will still receive income, although it may not be as consistent as an employed person.  
Debt-to-Income Ratio (DTI)
While your employment status is crucial in determining your readiness to buy a house, your gross and net income are equally important. If you incur too much debt, then your net income will be too low to save anything significant to buy a house. As such, it is recommendable to keep your debt-to-income ratio below 42%. 
Down Payment
If you do not have enough funds to pay for a house in Saskatchewan outrightly, then you can go the mortgage way. But every mortgage requires you to have a down payment. A down payment is the amount you pay for a house upfront. While how much you pay as a down payment depends on the lender, generally, the down payment should not be less than 5% of the purchase price. Moreover, the higher your down payment, the less you'd have to pay in interest. 
Credit Score
Before accepting a down payment your lender will assess your credit score which is also referred to as your risk profile.  Importantly, when you want to buy a house using a mortgage, it is crucial to have a good credit score. Most lenders will require you to have a credit score of 650 which also provides you with mortgage options and lower interest rates. However, this does not mean there isn't hope for people with a bad credit score. There are other options people with a bad credit score can capitalize on when they want to buy a house. 
Step 2: Calculate how much you can afford to buy in Saskatchewan 
Knowing how much you can afford to shell out for your first or next house purchase is always a great idea. Aside from meeting your bank or mortgage broker for pre-approvals, accurate mortgage calculators will also provide you with information on how much money you should expect to qualify for and the price range of properties you should be looking at.
Once you know how much you can afford, you can now prepare your funds and get ready for mortgage pre-approval before looking for the ideal house to search.
Step 3: Save for your Down Payment, Closing Costs & Fees
It goes without saying that purchasing a home is a costly endeavor. It could be one of your most significant purchases. But, don't be alarmed; if you're serious about purchasing a home, it all begins with small actions like saving.
Any small sum you come across should be saved. Because, at the end of the day, buying a house costs a lot of money, from the down payment to the closing costs, legal expenses, and so on.
Step 4: Choose your mortgage rate type and term
As soon as your down payment situation is settled, what's next is to shop around for a mortgage lender with suitable terms and rates. You can either get a mortgage loan from a mortgage lender or a mortgage broker. How a mortgage lender lends money differs from how a mortgage broker. Make sure to carefully go over their terms and rates before choosing to work with them. A great move would be to hire an experienced mortgage lawyer who can review your terms to check for suspicious clauses. 
To find the best mortgage lender for your needs, talk with several lenders about their products. Some great questions to ask yourself when seeking a mortgage lender includes:  
How long do you want the mortgage to be?
What type of mortgage do you need?
Do you want a mortgage with a rise or fall interest rate or one that is fixed?
How often do you want to make a repayment on the mortgage?
Step 5: Get pre-approved for a mortgage
After finding the ideal mortgage broker or lender, what's next is to organize your documentation to submit a mortgage application. Getting a pre-approval for a mortgage gives you peace of mind knowing you can confidently bid on houses you like. Getting pre-approved also means the lender has determined the mortgage amount you would qualify for so that you can have that price range in mind when house hunting. Typically, you will be asked to present several documents like your bank account or investment statement, proof of assets, proof of income, information about your debt, your identification, and so on. A pre-approval for a mortgage tells you the following: 
The mortgage interest rate available to you
Your maximum monthly mortgage repayment plan
The amount you can afford to spend on a house
Get approval on your low rate today
No big bank bias, just commission-free experts ready to help you.
Step 6: Begin house hunting
At last, the best part – house hunting! Shopping for a house in Saskatchewan has never been easier with online resources available at your convenience. When you go house-hunting, the maximum purchase price of the house should not exceed your mortgage pre-approval. You can contact a real estate agent or house hunt yourself. When searching for houses in Saskatchewan to buy, consider the following: 
Popular Cities & Neighborhoods in Saskatchewan 
SASKATOON SK: Saskatoon is an economic and cultural hub of Saskatchewan. As the largest city in the province, it offers lots of attractive locations with quality infrastructure, making it a highly livable environment.
WEYBURN: Aside from being a beautiful attraction, Weyburn offers residents the opportunity to enjoy great serenity, affordable housing and cost of living, as well as modern infrastructure that is perfect for anyone looking to buy a home for self or family use.
REGINA SK: Regina is the capital of Saskatchewan and one of the largest cities in the province. It is characterized by beautiful architecture and superb residential infrastructure. The city has the best amenities with an economy that's growing at an exponential rate.
ESTEVAN SK: Estevan is a flourishing city with several great neighbourhoods that are perfect for buying homes. The infrastructure and access to amenities in the city are excellent. It also boasts unique recreational and educational facilities that make it a great place to live, do business and work.
SWIFT CURRENT: As one of the largest cities in southwestern Saskatchewan, this city boasts a flourishing economy with modern infrastructure and exceptional amenities, including recreational, medical and educational services. It's a great place to buy a home and live a quality life at an affordable cost.
Helpful home buying resources in Quebec
Home buying resources potentially ease the stress and challenges of buying a house in Quebec. These resources are generally provided by the  government to help citizens reduce costs such as property tax and purchase a house with some financial assistance. Two of such resources are the First Time Home Buyers Incentive and Home Purchase Assistance Program – Montréal.
Step 7: Make an offer on a house
Having access to a sponsored home buying resource in Saskatchewan is beneficial whether you're buying a condo or a house. The resource will provide you with more detailed information, such as requirements, costs, and taxes, among other things. The Incentives for Homebuyers, First-Time Homebuyers' Tax Credit and Canada.ca websites are excellent places to go for information about buying a home in Saskatchewan.
Step 8: Close on your new Saskatchewan home
Before you pay for the house you want to buy in Saskatchewan, request a home inspection; after the inspection, the house's purchase price can change depending on the finding in the house inspection. Contact your real estate lawyer as you may make a down payment and transfer the title of ownership. The entire process shouldn't take more than 30 to 60 days. 
First-Time Home Buying Resources in Saskatchewan
If it is your first time buying a home, there are certain difficulties you will face. However, the provincial and federal governments have developed an FTHB program to make buying a house easier for first-timers. As a first-timer, you are eligible for the following: 
Home buyers' plan: With the home buyers' plan, first-timers can withdraw up to $35,000 from their RRSP for a down payment. And the best part is that you can repay annually over 15 years.
First-time house buyer incentive: As a first-timer, you get an interest-free mortgage on a second loan. It covers 5% or 10% of the purchase price of your home. You can repay the government after 25 years.
Land transfer tax rebate: Lastly, as a first-timer, you are eligible for up to a $4000 rebate for any land-transfer tax paid on the first $368,000.
Final Thoughts
Getting ready to buy a house and finding the right one to buy in Saskatchewan will take patience and a bit of a hassle, depending on your financial capabilities. As stated in this article, there are several factors to consider and documents to prepare before successfully buying a house. We believe that if you follow the information detailed here, securing your first or next home in Saskatchewan would be a great experience.
---
Ready to get started?
In just a few clicks, you can see our current rates. Then apply for your mortgage online in minutes!
Lock in your mortgage rate for 150 days
Lock in your rate today
Related articles in: Mortgage Basics