Montreal Housing Market Outlook 2023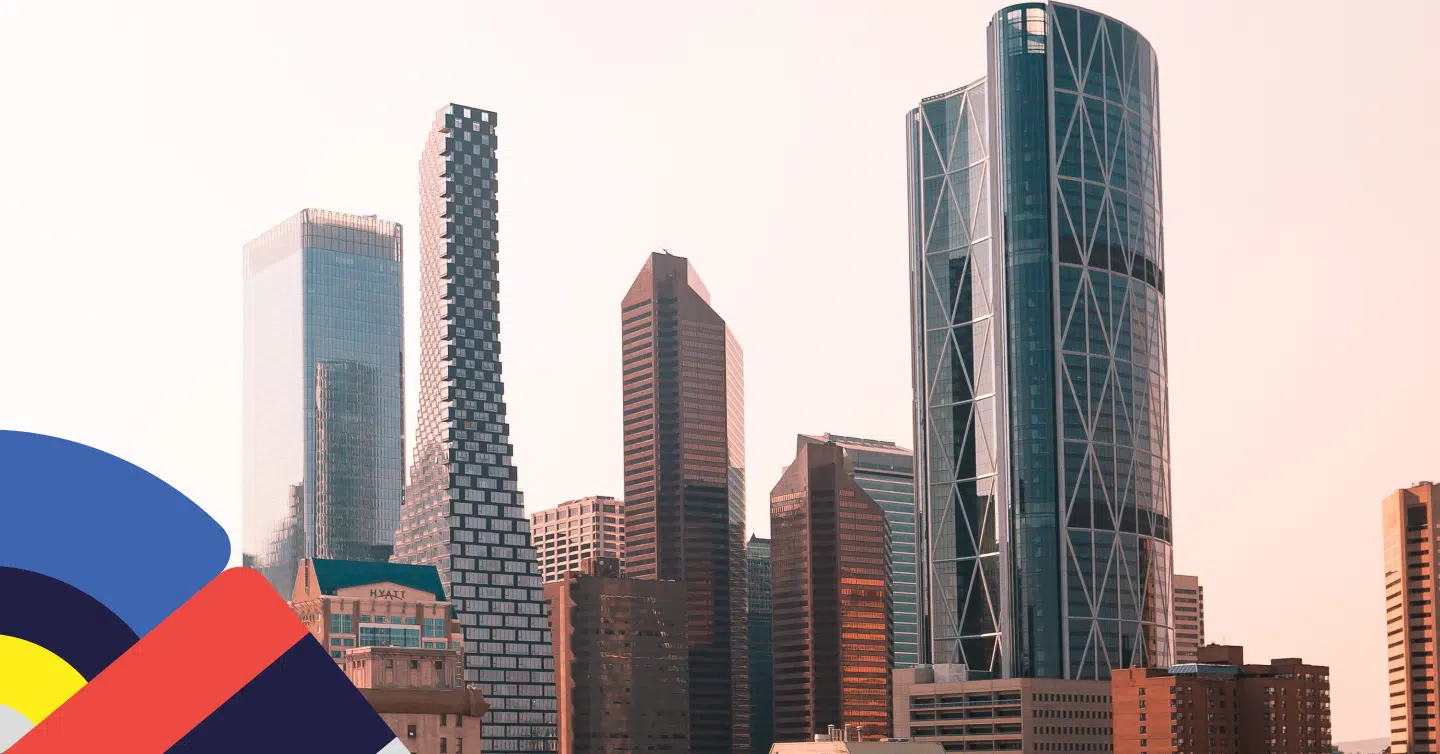 Key Takeaways
The average sold price of a home in Montreal in November 2022 was $557,009, a decrease of 2% year-over-year.
Montreal's sales-to-new listing ratio (SNLR) currently sits at 51%, down 25% since March 2022. An SNLR of 70% or more is distinctive of a seller's market.
House prices in Montreal are expected to continue to lower through 2023.
Montreal Housing Market Outlook (2022-2023)
After a period of sustained growth in 2020, the Montreal housing market surpassed most projections in 2021, with a number of record-setting months in price rises for the city's housing. On top of this, 2022 has seen further growth throughout a strong first quarter, across all residential categories in Montreal. Like most of Canada, a sustained period of low-supply and high demand has created a fast-moving and sustained upsurge in housing prices in Montreal.
However, times are changing. With prominent increases to the prime rate, the housing market is slowing down. We are seeing house pricing drop month-over-month, and across-the-board Montreal's market has experienced a 2% decrease in sold price as well as a 35.9% decrease in sales year-over-year.
Who's buying Montreal real estate?
First time homebuyers
With a number of federal and provincial first-time homebuyer incentives available in Quebec, plus lower housing costs compared to Toronto and Vancouver, Montreal is still a comparatively more accessible market than a few major urban centers in Canada. However, affordability is still an issue. According to the Quebec Professional Association of Real Estate Brokers, young households, particularly those without access to capital from family members, are increasingly resorting to condominiums in Montreal. Many are staying in the rental market, a trend that has allegedly been echoed in fewer resale market transactions.
Foreign Investors
Much of the foreign investment in Montreal's real estate sector centers around creating profitable rental opportunities. In this respect, plexes have become a hotspot for investment due to their versatility and rental prospects. Single-family homes, likewise, have become more appealing to outside investors, in part due to Montreal's comparatively low acquisition costs compared to Toronto and Vancouver. 
However, as foreign investment continues to stoke the flames of an already superheated housing market, the Canadian government recently introduced a 2 year ban on foreign home buyers. Whether these measures help to cool the market, or improve accessibility for Canadian residents, remains to be seen. For many, foreign investment in Canadian real estate is little more than a scapegoat for an overheated domestic housing market.
Luxury homebuyers
The luxury housing sector in Montreal saw an upswing of demand from foreign buyers during the pandemic, according to Sotheby's International Realty Canada. Changes in housing preferences, easy access to borrowing, and pent-up local and international demand were cited as compounding factors in the city's luxury real estate boom. According to Sotheby's, sales over $1 million rose 27% year-over-year, between the start of 2021 and 2020. One ultra-luxury property sold for over $10 million, a price level which saw zero transactions the previous year. In the $1 million-plus market for single-family properties, the city saw a 30% increase in sales between the beginning of 2020 and 2021, with condos in the same price range remaining stable. Since 2021, however, the luxury condo market in Montreal has flourished. Sales over $4 million were up 140% year-over-year, and around one in three $1 million-plus sales across the residential market were in the luxury condo category. 
Average Home Prices in Montreal
Average house prices in Montreal have decreased considerably since the pandemic rise. Compared to November of last year, the average price of single-family detached home in the city has gone down by 1.0%. Condominiums; on the other hand, have seen a plateau of pricing with the average listing price at $380,000, and plex properties (duplex, triple, etc), have gone down by 1.0%. Overall, residential property prices have decreased by 2% in Montreal since November 2021, following quite a different trajectory since 2021.
| | | | |
| --- | --- | --- | --- |
| | Average Price (March 2022) | Year-on-year Price Change (%) | Units Sold (March 2022) |
| All property types | $557,009 | -2% | 2,770 |
| Detached House | $510,000 | -1% | 1,456 |
| Plex Property | $700,000 | -1% | 284 |
| Condo | $380,000 | +0% | 1,027 |
Montreal Breakdown by Region for November-December 2022
Here are some examples of Montreal neighborhoods and their respective sale prices in November-December 2022. Typically speaking, property prices are higher towards the city's downtown core compared to suburban Montreal and its surrounding areas. However, house prices in every jurisdiction of the Greater Montreal Area have increased during the pandemic, as the city continues to break housing price records for the sixth month in a row, as of April 2022.
| | |
| --- | --- |
| Region | Average sold price |
| Saint-Rose/Auteuil/Vimont | $555,332 |
| Downtown Laval | $505,303 |
| Fabreville | $525,800 |
| Saint Laurent | $647,114 |
| Châteauguay | $462,235 |
| Lachine/Lasalle | $560,431 |
| Terrebonne | $485,832 |
| Ville-Marie | $609,937 |
| Anjou/Saint-Léonard | $635,772 |
| Saint-Jérôme | $433,435 |
| South Shore | $624,000 |
Red hot rates impacting your housing market experience?
With nesto, you can get a low rate with a 150 day hold.
What Reports Indicate for 2022-2023 for Montreal Housing Market
While the beginning of 2022 was strong, and Montreal's market experienced low inventory, high demand, and ultimately, high prices; the story is going to shift for the Montreal housing market in 2023. Due to myriad reasons, from Bank of Canada rate increases to macro-economic ones, Montreal will likely find a balanced real estate market ahead. This is great news for those homebuyers with a down payment saved, ready to buy when prices drop. However, due to the interest rate climate, some may wait further still. As Remax notes in their November 2022 report; "Average sales are expected to increase 13% in 2023".
 Frequently asked questions
Is the Montreal housing market going to crash?
With rising interest rates and a ban on foreign buyers, we may see a slowdown in the market towards the tail end of the year, but it's highly unlikely that the Montreal housing market will crash in 2022. Prices continue to rise and inventory remains low, across almost all property types. Demand is predicted to continue rising throughout 2022. As long as this demand outpaces supply, housing in Montreal will continue to be a growing sector from a price perspective. 
Will Montreal housing prices increase in 2023?
Overall, we can expect prices to decrease in 2023, rather than continue on the pace we saw while entering 2022. As it stands today, the Montreal housing market is seeing up to a 2% annual decrease in home prices.
How do I get approved for a mortgage in Montreal?
If you want to get a mortgage in Montreal, you can begin by exploring today's mortgage rates, then see how much mortgage you could afford. Approval criteria will vary based on the lender you want to go with, so it's worth discussing these factors with one of our mortgage advisors to see what solution fits for you. At nesto, we compare the best rates available for mortgages in Montreal, and we also lend directly. 
Final Thoughts
Montreal has seen an unprecedented surge in house prices throughout the pandemic, a surge which is likely to drop into 2023. If you're ready to buy a property in Montreal, get in touch with us today, and we'll help you take the next steps in buying your dream home.
---
Ready to get started?
In just a few clicks you can see our current rates. Then apply for your mortgage online in minutes!
Lock in your mortgage rate for 150 days
Lock in your rate today