Where You Can Find Homes Under $200K in Canada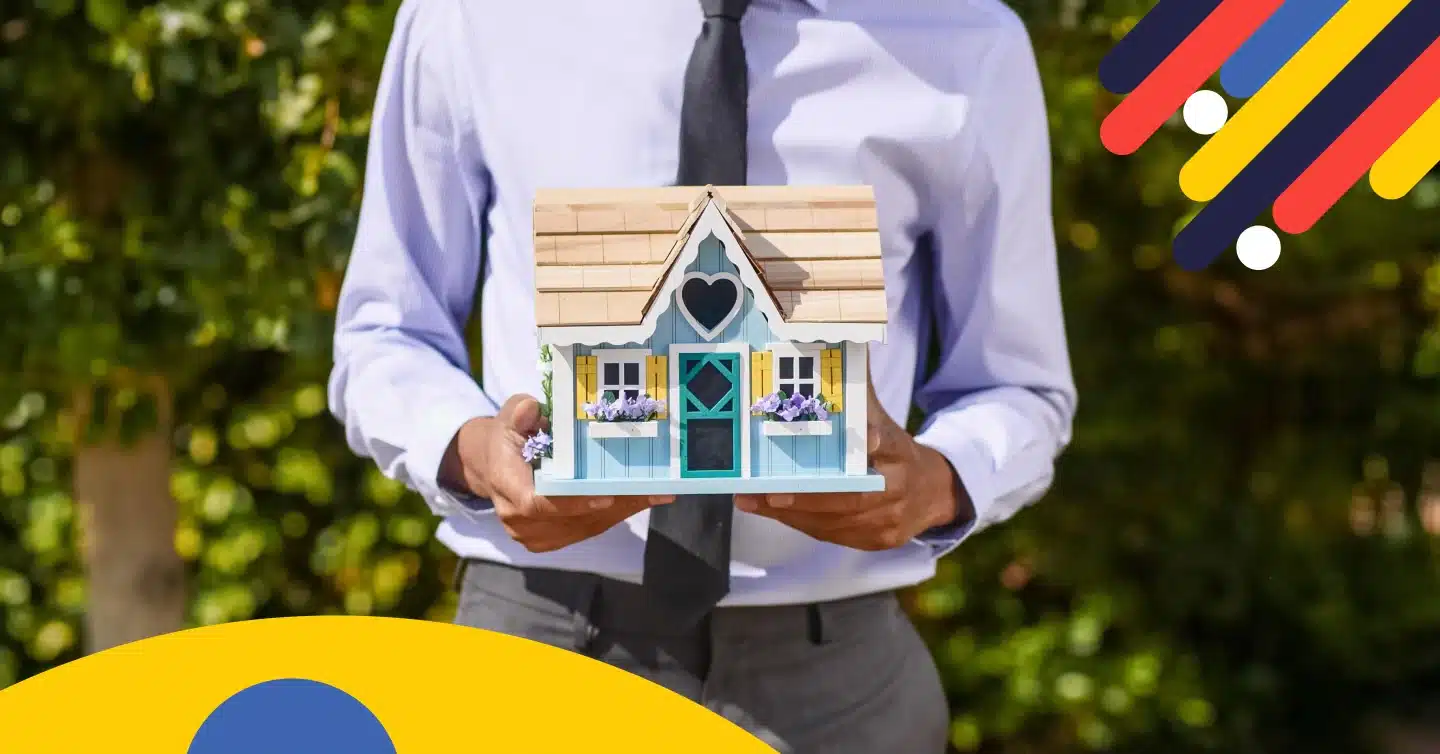 With rising housing prices nationwide, finding a home under $200K has become increasingly challenging. So, just know, you're not alone.
The good news? There are still pockets in Ontario, Québec, Alberta and the Maritime Provinces where you can find homes that fit within this budget. 
This article will explore the current housing market, provide province-by-province breakdowns, and highlight the top 10 cities in Canada with the largest share of homes under $200,000. So let's dive in and discover where you can find your dream home without breaking the bank.
---
Key Highlights
Homes under $200,000 in Canada make up less than 1% of all listings on the market.
In Ontario, 25 of the largest cities have no homes available under $200,000.
Waterloo and Kawartha Lakes are the only Ontario cities with over 3% of their listings under $200,000.
---
Are you a first-time buyer?
Why Homes Under $200,000 Are Becoming Hard To Find in Canada
Canadian real estate has experienced significant price increases recently, making affordable homes a rarity. According to a report by Point2Homes, the number of homes under $200,000 is dwindling, with only 15 of Canada's 50 largest cities offering homes in this price range. This scarcity has led to homes under $200,000 being likened to unicorns.
The high demand for housing, coupled with limited supply, has driven prices up across the country. In Ontario, where the housing market is particularly competitive, finding a home under $200,000 has become increasingly difficult. This has left many prospective buyers feeling frustrated and discouraged.
Income Needed To Buy A $200,000 Home
Affordability is a crucial factor when considering purchasing a home. To understand the feasibility of buying a $200,000 home, it's essential to consider the income needed to support such a purchase.
Financial experts generally recommend that housing costs not exceed 30% of your gross income. 
An example of this in action: 
A $200,000 home would ideally need a minimum gross annual income of around $60K.

While this estimate considers other expenses, such as property taxes and heating, a peripheral part of the qualifying income. 
It does not, however, consider other expenses that add to the cost of owning a home such as homeowners insurance and maintenance.  
Note that the income needed to qualify with a condo/maintenance fee would be slightly higher.
It's important to acknowledge that income requirements may vary depending on individual circumstances, such as your credit history, debt-to-income ratio, and downpayment amount. 
Consulting with a mortgage professional can provide a more accurate assessment of your personal situation. Start your application to chat with nesto's qualified mortgage experts.
Find a better rate, and we'll match it, beat it, or give you $500*.
*Conditions Apply
With nesto, it's stress-free
Province by Province Breakdown: Where Can You Find Homes Under $200,000?
Let's look closer at the availability of homes under $200,000 in each province.
Finding A Home Under $200,000 In Ontario Is Becoming Impossible
Ontario, one of the most populous provinces in Canada, has experienced significant price increases in its housing market. The demand for homes has outpaced supply, leading to escalating prices and limited options for those seeking affordable housing.
In fact, according to the Point2Homes report, 25 of Ontario's largest cities have no homes available under $200,000. This scarcity has created a challenging environment for prospective buyers, especially those with limited budgets.
However, there are still a few cities in Ontario where properties for sale under $200,000 can be found:
Waterloo stands out as the top city, with over 3% of its listings falling within this price range. 
Kawartha Lakes follows closely behind, with 2.62% of its listings under $200,000.
While the options may be limited, exploring these cities for potential affordable housing opportunities is worth exploring. You can seek an accredited realtor and start your search for Ontario home and condo listings below $200K or $300K.
Quebec: A Promising Destination for Affordable Homes
Quebec presents a more promising landscape for those searching for affordable homes. The province boasts a lower cost of living compared to many other regions in Canada, making homeownership more attainable.
Although the Point2Homes report did not highlight specific cities in Quebec with a significant number of homes under $200,000, the province as a whole offers more favourable conditions for budget-conscious buyers. With a lower average home price compared to Ontario, Quebec presents an attractive option for those seeking affordable housing.
Québec offers more choices for listings below $200K or $300K; start your search on CREA's multiple listing services, or seek a licensed realtor through the Quebec Professional Association of Real Estate Brokers (APCIQ).
British Columbia: A Challenge for Budget Buyers
British Columbia's housing market is notorious for its high prices, especially in cities like Vancouver. Finding a home under $200,000 in this province can be extremely challenging, if not impossible.
The Point2Homes report did not identify any cities in British Columbia with a significant share of homes under $200,000. The region's high demand and limited supply have contributed to skyrocketing prices, making affordable housing a scarce commodity.
However, there may still be opportunities in smaller towns or rural areas of British Columbia, where housing prices are relatively lower. Exploring these areas might yield more affordable options for those willing to venture outside major urban centres.
BC offers the least condo and home listings below $200K or $300K, however, a licensed realtor from BC Real Estate Association (BCREA) could help you hone in on these hard-to-find listings much faster.
Alberta: A Mixed Bag for Affordable Homes
Alberta's housing market offers a mixed bag of opportunities for affordable homes. While some cities struggle with high prices, others provide more accessible options for budget-conscious buyers.
According to the Point2Homes report, 3 cities in Alberta have a notable share of homes under $200,000:
 Lethbridge, Red Deer, and Airdrie offer affordable housing options with shares higher than 10%. 
These cities present potential opportunities for those looking for more affordable homes in Alberta.
Alberta and the Atlantic Province may be the best place to start your search for condos and homes priced below $200K or $300K. Seek a real estate professional to help you search in Alberta by starting at the Alberta Real Estate Association (AREA). 
In the Atlantic provinces, the PEI Real Estate Association (PEIREA), the Newfoundland and Labrador Association of Realtors (NLAR), the Nova Scotia Association of Realtors (NSAR), and the New Brunswick Real Estate Association (NBREA) can provide you with the knowledge and expertise you need to find affordable housing in these provinces.
Top 10 Cities in Canada with the Largest Share of Homes Under $200,000
 Are you one of the 33% who  thinks you will never be able to? Well, welcome to homebuyer heaven! Below  is a list of properties in the top 10 Canadian cities that are affordable. Sure, they may not be in the area you're searching, but if moving is on your mind, they can be the ticket to homeownership!  
With an impressive 44.20% of homes listed under $200,000, Cape Breton Island in Nova Scotia takes the top spot.
Regina in Saskatchewan follows closely, with 36.50% of homes falling within this price range.
Saint John in New Brunswick offers affordable options, with 26.72% of homes listed under $200,000.
Lethbridge in Alberta provides opportunities, with 26.10% of homes falling within the affordable range.
Edmonton also offers affordable housing options, with 24.63% of homes listed under $200,000.
Saskatoon has 23.47% of homes within the affordable price range.
Winnipeg in Manitoba boasts 23.45% of homes listed under $200,000.
Red Deer in Alberta presents affordable options, with 22.80% of homes falling within this price range.
St. John's in Newfoundland offers opportunities, with 13.46% of homes listed under $200,000. Outside of St.John's, you may be able to find more affordable homes in rural Newfoundland and Labrador.
Québec City rounds out the top 10, with 9.85% of homes in its environs falling within the affordable range. Québec City is the only large city on this list other than Edmonton.
These cities provide hope for budget-conscious buyers, offering more affordable housing options than other Canadian cities. 
Mortgage Tip: We would note that a list price doesn't always mean that the home will sell or be appraised for that price. And mortgages are valued on the loan-to-value (LTV) of the subject property's lower appraised or sale price.
Frequently Asked Questions
Welcome to our Frequently-Asked Questions (FAQ) section, where we answer the most popular questions designed and crafted by our in-house mortgage experts to help you make informed mortgage financing decisions.

What city in Canada is the most affordable to live in?
While affordability is subjective and depends on various factors, cities like Cape Breton Island in Nova Scotia, Regina and Saint John offer more affordable housing options than larger urban centres like Toronto or Vancouver. These cities not only offer an affordable cost of living but provide added health benefits such as better outdoor space and air quality, which can be hard to quantify in dollars and cents.

Is it easier to buy a home in Quebec or Ontario?
Buying a home in Quebec may be relatively easier compared to Ontario, as housing prices in Quebec tend to be lower on average. However, deciding between the two provinces requires considering individual circumstances, including personal preferences and job opportunities.

Which Canadian provinces offer the most affordable housing options?
Québec and the provinces of Atlantic Canada continue to offer the most affordable housing options under $200K and $300K valuations. You'll most likely find such deals outside their big urban communities of Montréal, Québec City and Halifax.
Final Thoughts
Finding an affordable home in Canada's competitive housing market can be challenging, but it's not impossible. By exploring cities with a higher concentration of affordable homes and considering factors like income and budget, you can increase your chances of finding the perfect home within your price range.
Remember to consult with real estate professionals and nesto's mortgage experts, who can provide valuable insights and guidance throughout your homebuying journey. With careful planning and research, you can make your dream of homeownership a reality, even in a market where homes under $200,000 are becoming increasingly scarce. So take action now and start your search for an affordable home in Ontario or across Canada.
---
Ready to get started?
In just a few clicks, you can see our current rates. Then apply for your mortgage online in minutes!
Today's Best Mortgage Rates as of October 2, 2023