Save Money While Traveling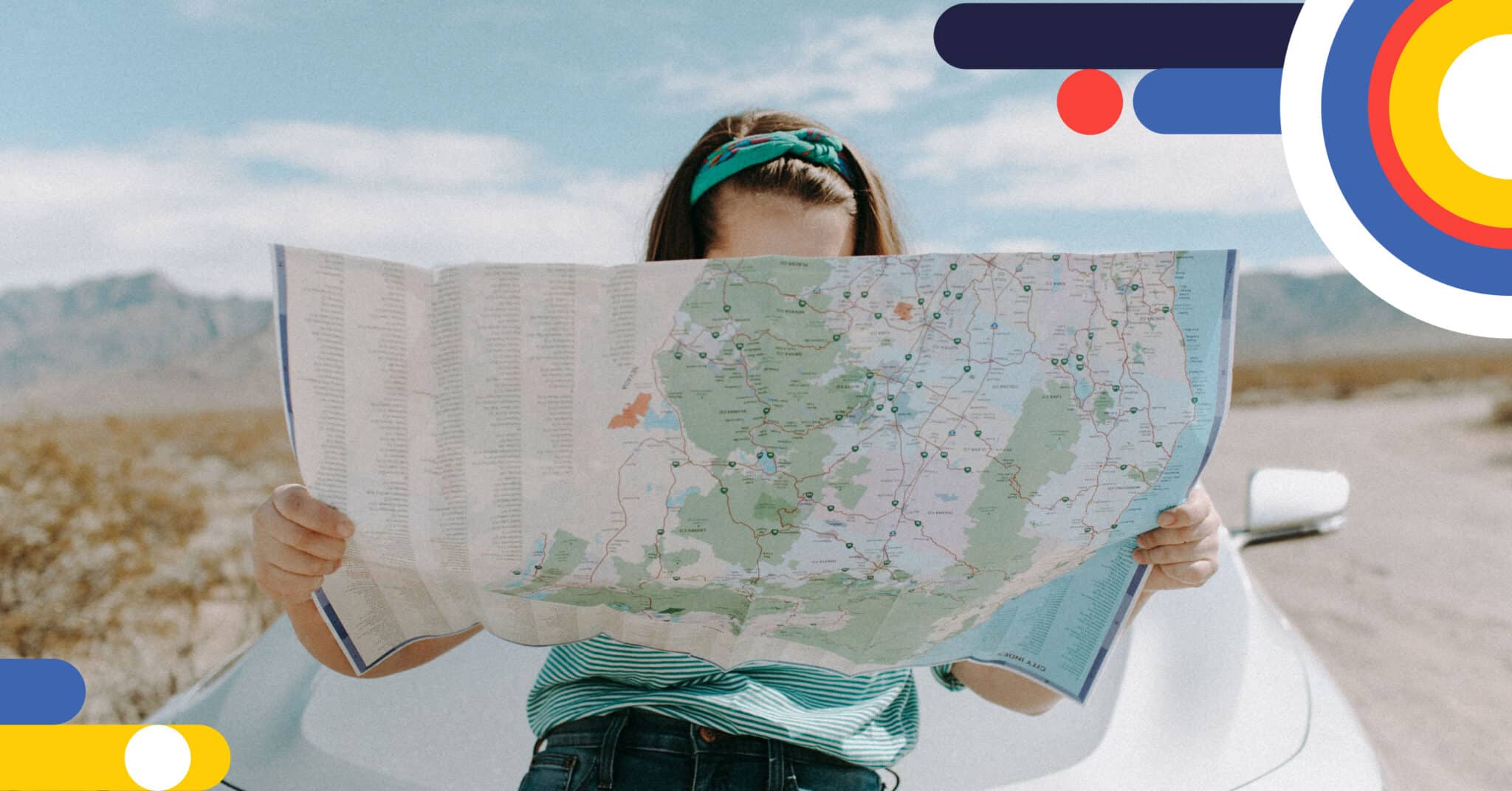 Traveling has always been expensive and the pandemic has only skyrocketed prices even further. These days, looking up prices for accommodation in a city will make even the financially savviest of us cringe. When it comes to travel plans, establishing a saving strategy in advance will help you not break the bank and actually enjoy your vacation with peace of mind. Without further ado, here are some tips for saving money while traveling this holiday season!
---
Key Highlights
Being flexible with your dates will save you the most money on flights and accommodation.
Avoid restaurants in touristy areas that are more likely to upcharge you.
Research free tours or attractions and always have cash available.
---
Are you a first-time buyer?
Saving Money on Accommodation
Excluding plane tickets, accommodation usually takes up the biggest chunk of our budgets when traveling. Here are a few tips on how to find the best deals for accommodation without compromising the quality of your sleep.
Call the hotel front desk
This method might sound a little outdated, but it's definitely worth trying, especially if you're looking to stay at a more luxurious property. The idea isn't to book on the spot   but to inquire about upcoming availability and prices. Hotels increase their prices during busy weeks, so getting a sense of when the hotel will be quieter from the front desk can let you know when prices will drop. Additionally, websites like Expedia or Kayak are more likely to offer you a deal or a package with flights, but asking about deals at the front desk also won't hurt. 
Don't stay at a hotel
Lately, it seems like listings on websites like Airbnb have been rivaling hotel prices, without the service. While that may have some truth to it, renting a home from Airbnb usually turns out to be cheaper and can come with its own benefits. For example, if you're a larger group, renting out a large apartment or house from Airbnb will definitely be cheaper than booking multiple hotel rooms. Oftentimes, these listings are also fully equipped homes, which allows you the option to cook or have a night in to save some money.
Be flexible with your dates
This one is definitely the most effective tip out of all, but is not always feasible depending on your situation. For starters, if you don't have any fixed dates, you can book as far in advance as you want, which is always conducive to cheaper rates. Secondly, a wider range of dates allows you to simply choose the cheapest option or even pick your dates based on what cheap options are available. Lastly, flexibility with your dates gives you the "free cancellation" advantage, where you can book accommodation offering free cancellation to secure a spot and then keep looking for better deals. 
Saving Money on Food
When it comes to saving money during a holiday trip, being strategic with the money you spend on food is an easy goal to achieve.
Avoid tourist traps
When a place is known for a specific food or dish, you can bet that every single restaurant will claim to make it best and upcharge you for it too. The truth is that local delicacies are supposed to be, more often than not, pretty affordable. The challenge is avoiding the tourist traps and seeking out the spots targeted at locals. Steer clear of restaurants and shops near your hotel or around any tourist attractions (seriously, don't buy a baguette at the bakery next to the Eiffel Tower). Wandering around a new place is always a good idea for many reasons, but especially for food. 
Ask a local
If you don't feel like wandering around, asking a local makes for a nice shortcut for the previous tip. Whether it's a cashier at a shop or someone on the street, politely approaching a local and asking them about their favorite spots for cheap eats is a failsafe option.
Pack a lunch
Packing a meal is not only practical for a travel day, but will also save you money on the trip itself. Sitting down for a meal 3 times a day and in between activities can be time consuming and expensive. Packing a sandwich or picking up a convenience store meal for the day ahead is a cheaper and more practical way to go (especially if you're traveling with children). 
Saving Money on Attractions
Saving money on attractions can be tricky. After all, they are often the whole point of your trip and you certainly don't want to miss out. That being said, some extra research can go a long way and there might be more savings available to you than you think. 
Free walking tours
Depending on where you're traveling to, you might be able to sign up for a free walking tour of the city you're visiting. Initially popular in Europe, free walking tours have become a global trend in tourism. It's always helpful to have a local volunteer show you around and gives you the opportunity to inquire about restaurants and lesser known attractions. They are generally more common in larger cities or popular tourist destinations, but it's always worth looking up! 
Book activities in advance
If you already know what paid attractions or activities you'll want to experience on your trip, booking them online in advance can help you save time and money. Not only are you more likely to come across a deal, but having a reservation or tickets in advance can sometimes help you skip the line. 
Don't go for the sake of going
When visiting a new place, you might feel pressured to see as many things as possible. It's important to remember that you are on vacation and the goal is to enjoy yourself. If you are not a museum person, don't waste your money going to every museum just because they appear on a list of attractions. Weigh your options and decide which attractions and activities are actually worth your money. 
General Saving Tips
Outside the more obvious expenses surrounding your trip, here are a few extra tips on how to save money while traveling.
Research credit cards
If you have a credit card, read up on the benefits that your card offers; travel-related benefits are quite common, from travel insurance to membership reward programs. If your credit card does not have any travel benefits and you are an avid traveler or plan on traveling a lot in the near future, researching a credit card that does offer benefits is definitely worth it. 
Public transportation
We get it, you're on vacation; a commuter bus does not make for a very attractive option. However, researching a city's public transportation might reveal a more convenient and cheaper option than you were expecting. Depending on where you're traveling to, a lot of destinations also boast relatively cheap taxi fares. Either way, planning how you're going to get around your destination in advance will only help your wallet. 
Bring cash
Whether you have to convert your currency or not, having cash on you on your trip can help you save money. Depending on where you're traveling, local tourism businesses might offer you discounts if you pay in cash. More so, if you are dealing with foreign currency, paying in cash will help you avoid potential conversion fees from your bank or credit card. 
Frequently Asked Questions
Here are some frequently asked questions about saving money when traveling on holiday. 
How can I spend less money during the holidays?
When it comes to flights or accommodations, the best thing you can do is research the   deals available and, ideally, maintain a level of flexibility in terms of your dates. Otherwise, making an effort to avoid tourist traps that might upcharge you will save you some money during your trip. 
How should I store money while traveling?
For starters, don't carry around all of your cash with you (tourist areas are often an easy target for pickpockets). If you're staying at a hotel, take advantage of the safe in your room. If not, make sure to divide your cash and store it in various secure places (different bags or purses, your luggage, etc). 
Final Thoughts
Everyone travels differently and while you may not have the ability to follow all of these tips, applying some of them to your travel strategy will leave some money in your pocket on your return home. 
Looking for other ways to save money this holiday season? Chat with a commission-free mortgage expert and see if you can lock in a low rate when it's time to renew!
Find a better rate, and we'll match it, beat it, or give you $500*.
*Conditions Apply
With nesto, it's stress-free
---
Ready to get started?
In just a few clicks, you can see our current rates. Then apply for your mortgage online in minutes!
Today's Best Mortgage Rates as of November 29, 2023