5 Home Renovations That Can Increase Home's Selling Price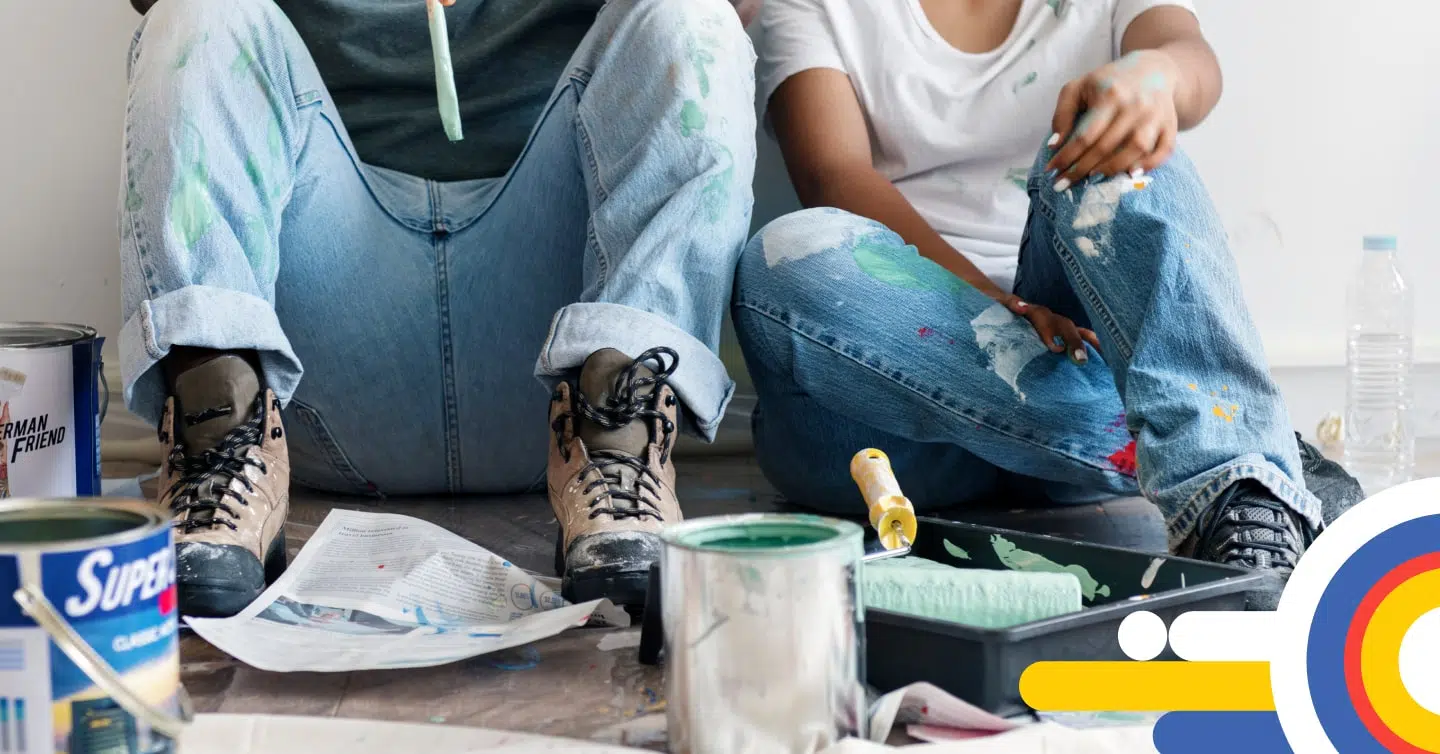 When it comes time to sell your home, you want to make sure that you do everything possible to increase the home's selling price. One way to do this is by renovating your home before putting it on the market. Making even small changes to your home can make a big difference when it comes time to sell. In this blog post, we will discuss 5 home renovations that can help increase your home's selling price. Keep reading for more information!
---
Are you a first-time buyer?
Coat the walls with fresh paint
A fresh coat of paint can make a world of difference when selling your home. Dingy walls and chipped trim give the impression that your home is dated and not well-cared for. Potential buyers may be turned off by these details, and you could end up selling your home for less than it's worth. A few hours of painting can increase your home's selling price and help it sell more quickly. When choosing paint colours, stick to neutrals or light colours – dark colours can make rooms feel smaller and more closed in. If you're not sure where to start, ask a professional for advice. With a little bit of effort, you can make your home look like new – and increase its value in the process.
Refurbish and renew the flooring 
Many home sellers make the mistake of overlooking their floors when renovating their home for sale. Old, worn-out flooring is a major turn-off for buyers, and can decrease the selling price of your home significantly. If your home has old carpet or linoleum, consider replacing it with new carpet, hardwood floors, or tile. This will give your home a much more polished look and feel, and may even help you to increase the selling price. With so many options available, there's sure to be a flooring option that's perfect for your home.  
Update or upgrade your kitchen
The kitchen is often referred to as the heart of the home, and it's easy to see why. It's where we gather to cook, eat and socialize. Not to mention, it's one of the most popular rooms in the house when it comes time to sell. If you're thinking of giving your kitchen a facelift, there are a few things you should keep in mind. First, consider your budget. A full kitchen remodel can be costly, so it's important to set aside enough money to cover all of your expenses and make sure the ROI on this makes sense when you sell your home. You should also be sure to think about what you want to change – Are you looking to install new countertops? Update the backsplash? Or completely gut the space and start from scratch? Once you have a clear vision for your project, it will be much easier to get started and reap the benefits in the long run.
Create a fresh bathroom design  
A potential home renovation that many people overlook is updating the bathrooms. According to HGTV.com, a minor bathroom remodel gives you a 102% return at resale. This could involve anything from re-tiling the floors to installing new fixtures. Of course, this is only one potential benefit of renovating your bathroom. Other benefits could include feeling more comfortable in your own home, and potentially increasing the resale value of your home if you ever decide to sell. Win-win!
Add on living space 
Another option is to add more living space. This could involve turning an attic or basement into a bedroom or converting larger spaces into multiple rooms. Based on data from opendoor.com, adding more living space can increase your home's resale value by $17,000; whereas, converting larger spaces into multiple rooms can bring up the price by $14,000.
Final Thoughts
These are just a few of the home renovations that can help increase your home's selling price. When it comes time to sell, make sure to consult with a real estate agent to get more tips on how to prepare your home for sale.  
If you're looking to apply for a mortgage in Canada at the moment, nesto provide the best rates available, and we also lend directly. If you've tried out our mortgage affordability calculator and think you would pass the stress test at your chosen rate, get in touch now, and we'll help you get things started.
---
Ready to get started?
In just a few clicks, you can see our current rates. Then apply for your mortgage online in minutes!
Today's Best Mortgage Rates as of September 29, 2023