Your Canadian Guide to Insurance Types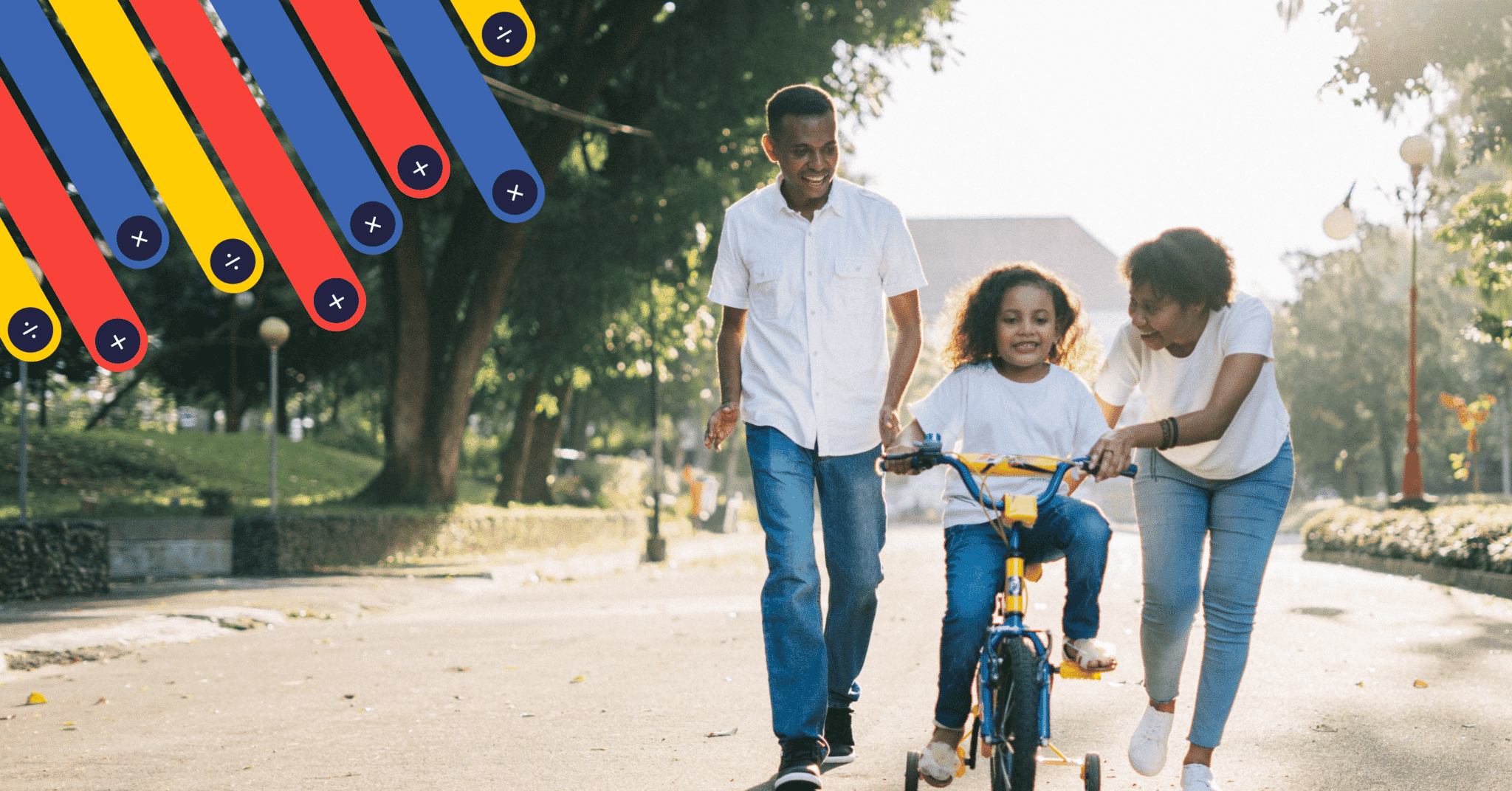 As a Canadian homeowner, you're responsible for making sure your property is properly insured. But with so many different insurance types available, it can be hard to know what you need and how much coverage you should get.
That's why we've put together this handy guide to insurance for Canadian homeowners. We'll help you understand the basics of home insurance and what other coverages are available, so you can make sure your family is properly protected. Read on to learn more!
---
Key Highlights
Insurance is simply, an agreement between you and an insurance provider in which the provider pays out a certain percentage of the costs that are associated with illness, losses, or damages. 
There are 12 core insurance types you should know about as a Canadian homeowner.
To find the right insurance, you should consult with an insurance broker.
---
Are you a first-time buyer?
What Is Insurance?
Insurance is simply, an agreement between you and an insurance provider in which the provider pays out a certain percentage of the costs that are associated with illness, losses, or damages. 
In exchange for this insurance against unexpected medical expenses or unexpected damages, you'll often be charged an annual fee paid out over 12 months.
Do I Need Insurance?
It depends on what your situation is. There are many situations where having insurance is not only prudent, but absolutely vital. 
There are even some cases where its mandatory to have insurance such as automobile or home insurance. It's always important to get insurance if you want to manage any potential risks or unexpected situations.
What Are The Main Insurance Types Available?
Home Insurance
To qualify for a mortgage, homebuyers will need to apply for home insurance. Home insurance is necessary for any home owner to protect against fire, environmental damage, theft, and other situations where you'd be left in potential financial ruin. 
Depending on what policy your choose, your home insurance can cover you in all kinds of catastrophic situations. One of the biggest mistakes you can make as a first-time homebuyer is to not apply for insurance before moving into your new home.
CMHC Mortgage Insurance
In Canada, it's mandatory to apply for CMHC mortgage insurance if you're planning to put less than a 20% down payment on a new home. The insurance will protect your mortgage lender if you're unable to make your monthly payments. 
Condominium Insurance
The condo corporation (referred to as the syndicate of co-owners in Quebec) typically has insurance on the building itself. However, this insurance does not cover any improvements you or previous owners have made to your unit or any of your personal property inside the building.
For that, you need your own condo insurance. Condominium insurance may also provide you with the additional protection for injury to people or loss of property. 
Tenant's Insurance
If you rent a home or an apartment, having tenant's insurance (sometimes called renter's insurance) could cover you in the event of damages or loss of your personal property, possessions, and even the unit you're renting out itself. 
For instance, renter's insurance would guarantee you get a fair payout in case there is a fire or flood in your apartment building.
Title Insurance
While title insurance isn't a requirement in Canada, it's strongly recommended to protect your investment as a homebuyer or home owner. 
A title insurance agreement issues what's called a title insurance certificate to provide a homebuyer security against mistakes in the title search. It also makes sure that no additional mortgages can be registered without the consent of a lawyer and the financial institution holding the mortgage.
Life Insurance
Life insurance pays your beneficiary a sum of money when you pass away. You choose a beneficiary — the person or people who will get the money — when you purchase a life insurance policy. After your death, the insurance provider pays the beneficiary the sum of your policy.
Before qualifying for a policy, life insurance companies typically ask you to complete a thorough medical questionnaire or exam. The insurer may terminate the contract and refuse to pay the claim even if you have already paid premiums if it performs an inquiry after you or your beneficiary submits a claim and finds that the medical questions were not answered honestly or that you failed to include material facts.
Term Life Insurance
Term life insurance only provides coverage against death for a limited term. Once the term ends, coverage ends and no payout will be given to you or your beneficiaries. 
If you need to reapply for a term life insurance policy, it's likely you'll need to complete another health questionnaire or exam.
Permanent Life Insurance

Unlike term life insurance, permanent life insurance guarantees coverage for the duration of your life. It never expires and accumulates a cash value over time that is returned to you if you cancel your policy. 
When applying for life insurance, make sure you understand the difference between term and permanent life insurance.
Auto Insurance
All Canadian provinces and territories require you to purchase an auto insurance policy if you buy a new vehicle. The mandatory coverage includes liability insurance in the case of injury or death caused by your vehicle to you or others. Also, accident insurance is also mandatory, which covers the cost of medical expenses and loss of income when you are in a serious accident. 
Optionally, you can apply for collision insurance and comprehensive insurance. Collison insurance covers the cost of repairs and parts if your damage your vehicle in an accident whereas comprehensive insurance covers the cost of replacing your vehicle due to damage that's out of your control such as theft, fire, or vandalism.
Travel Insurance
If you're planning a trip outside of Canada, even for a day or two, it's recommended to purchase travel insurance. This is essential in the case of an accident or medical emergency as your Canadian health insurance might not cover medical costs in another country. 
Some policies also guarantee coverage in case of accidental death abroad. For instance, some policies ensure that your remains are brought back to Canada at no additional cost.
Health Insurance
Health insurance often covers basic medical care including doctor's visits and hospital costs. Some policies will also cover the expenses associated with prescription drugs, dental work, disability treatment, and critical illness treatment. 
How Do I Get Insurance?
It can be overwhelming to decide what insurance is best for you on your own. This is why we recommend enlisting the help of an insurance expert when planning to purchase an insurance policy. 
Most often, you'll consult with an insurance broker who will work with you to work out your current situation and determine your needs. 
Many insurance companies will provide an agent to work with you and your account. The agent will be your point of contact for all insurance services offered by said company and will guide you and advise you on your insurance needs. 
Frequently Asked Questions
What are the 4 main types of insurance?
Life insurance protects you and your family financially in the event of your death. Health insurance helps to cover the cost of medical care, including hospital stays, prescription drugs, and home care. Property insurance protects your home, belongings, and other property from damage or theft. Liability insurance protects you from being sued for damages if you are responsible for an accident that injures someone or damages their property.
What kind of insurance are available in Canada?
There are four main types of insurance in Canada: life, health, property, and liability. Each type of insurance serves a different purpose and provides protection against different risks.
Final Thoughts
Being prepared for the unexpected is a must, especially as a homeowner. Making sure you have the right coverage can make all the difference. Be sure to save this handy list of insurance types in Canada for the future.
---
Ready to get started?
In just a few clicks, you can see our current rates. Then apply for your mortgage online in minutes!
in this series Insurance Basics Guide
Today's Best Mortgage Rates as of December 5, 2023