5 Ways to Make Your New Year's Resolution Stick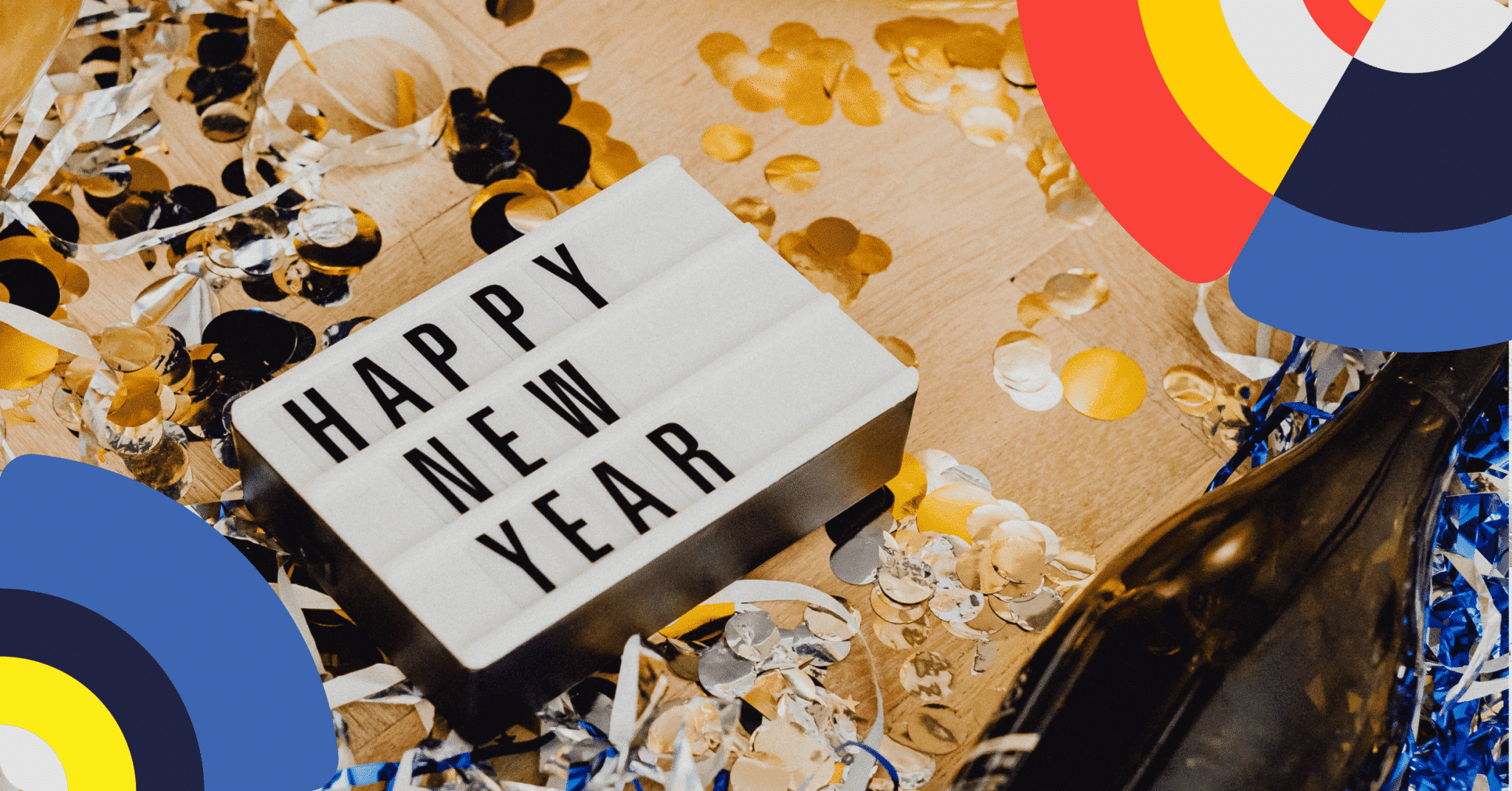 Have you decided on your new year's resolutions or are you still unsure whether you'll pick something this year?
If you're looking for new year's resolution ideas and ways to make sure you'll stick to them, you're in the right place as we'll discuss in this article how to make (and keep) a new year's resolution. The start of a new calendar year is a great moment to pause and reflect on the road ahead and set some goals you'll want to achieve in the coming months.
---
Key Highlights
Set SMART resolutions to be more likely to keep them as weeks go by.
Stick to your new year's resolution for longer by turning it into a habit. Make it part of your new daily routine.
The best new year's resolutions are often the simpler ones. It will be easier to stick to them if they are associated with healthy habits. 
---
How to Make (and Keep) a New Year's Resolution
Making and keeping a New Year's resolution is a great way to start off the year on the right foot. Let's look at some of the important things to consider when picking your new year's goals.
1. Pick the Right Resolution
Picking the right resolution can be tricky, but there's a great way to help you find the perfect one. Make sure to pick SMART goals and SMART stands for Specific, Measurable, Achievable, Relevant, and Time-bound. 
Here are some tips for setting a SMART new year's resolution:
Make sure that the resolution is specific and measurable. Ask yourself questions like "what do I want to achieve?", "how will I know when I have achieved it?", and "what resources do I need?".
Ensure that the goal is achievable and realistic. Ask yourself if you have the necessary resources and skills to complete it.
Make sure that the goal is relevant to your overall objectives and fits in with your long-term plans. And finally set a timeline for it to keep yourself on track.
2. Create Your Personal New Year's Plan
Creating a personal new year's plan will help you stay focused and motivated throughout the year, so make sure to take some time to plan out your goals and activities over the coming weeks and months. Use a calendar or a diary to list out weekly/monthly tasks and checkpoints in the future. Set reminders in your calendar to keep yourself accountable for these goals. Make sure to pick tasks that are specific to you, your habits, your lifestyle and within your abilities.
3. Find a Community That Focuses On Your Goals
You may be tempted to go all in alone but you'll find that if you find a community that shares similar new year's challenges, you'll be more like to stick to it and keep your resolution for longer. 
Luckily, there are plenty of online communities and groups on social media dedicated to helping people, just like you, reach their goals. First, do a quick Google search using words like "your goal" + community or support group. This should bring up a variety of online communities that you can join to get support and help achieve your goals. Additionally, you may also want to consider reaching out to local groups in your area that focus on helping people reach their goals. 
4. Turn Your Resolution Into a Habit
It takes between 21 to 28 days to create a new habit, so by the end of January, you'll have a new habit that'll make your new year's resolution easier to stick to.
Start by breaking your resolution down into smaller, more manageable goals. For example, if your resolution is to save money, you can break it down into smaller goals like cutting back on takeaways, cancelling unused subscriptions, keeping track of daily expenses, using a budgeting app, and setting aside a small amount of money each week to go into your saving account.
5. Even If You Fail Once, Keep Going
Don't be too hard on yourself. Especially if it's a new goal that you've never set before. It's okay to fail! Failure is a part of life and can be a great learning experience. Don't give up when things don't go the way you hoped. Instead, take a step back and figure out what you can do differently to keep your resolution. No matter what happens, stay focused and keep going. It's the only way to reach success! And remember all resolutions are good new year's resolutions.
Find a better rate, and we'll match it, beat it, or give you $500*.
*Conditions Apply
With nesto, it's stress-free
Ways to Reinforce Your Resolution Plan
There are many ways to reinforce your resolution plan but an essential part of sticking to new habits is to break them down into small, achievable steps and track your progress. Let's look at some ways to reinforce your new year's resolution ideas for 2023.
1. Start exercising
Starting to exercise is a great way to reinforce your resolution plan. Find exercises that you enjoy doing and add variety to your routine. This will help you stay motivated and make it more enjoyable. 
2. Get more sleep
Make sure to go to bed and wake up at the same time every day, this will help your body adjust to your new routine schedule and make it easier to get quality sleep.
3. Reduce stress (when possible)
One of the best ways to reinforce your new year's resolution plan is to reduce your overall stress levels. Make sure to start your day by taking a few moments to focus on your breath, not only this will help to bring your body and mind back into the present moment but you'll feel more apt to perform your daily tasks. Remember to set realistic goals for yourself and ensure that you are able to reach them, in order to avoid stressful situations as much as possible.
4. Save money
Associating your new year's resolution with a financial goal will help you stick to it for longer. Keeping your spending in check is the key to saving money. Maybe book a consultation with a financial advisor as they are often able to look at the bigger picture of your financial situation and give you realistic financial goals for the new year.
5. Spend more time with friends and family
Our final advice when it comes to reinforcing your new year's goal is to share your plans with your friends and family. For example, you could set a goal to call one friend per week to catch up or schedule a video chat. You can also organize a regular weekly family dinner or game night, or arrange a monthly outing with friends. These are just a few ideas to help you stay on track with your resolution plan and spend more time with family and friends.
Final Thoughts
Making and keeping a new year's resolution can be a great way to start the year on the right foot.  By setting yourself up for success and having a plan in place, you can make and keep your resolution this year!
If buying a house is your top resolution for the new year, then our mortgage advisors at nesto are here to help. They can walk you through the entire process, from understanding the different types of mortgages and finding the best loan for your needs to getting pre-approved and closing the deal. Contact us today to get the financial guidance you need to make your dream of homeownership a reality in 2023.
---
Ready to get started?
In just a few clicks, you can see our current rates. Then apply for your mortgage online in minutes!
Today's Best Mortgage Rates as of December 5, 2023