20 Safety Measures to Protect Your Home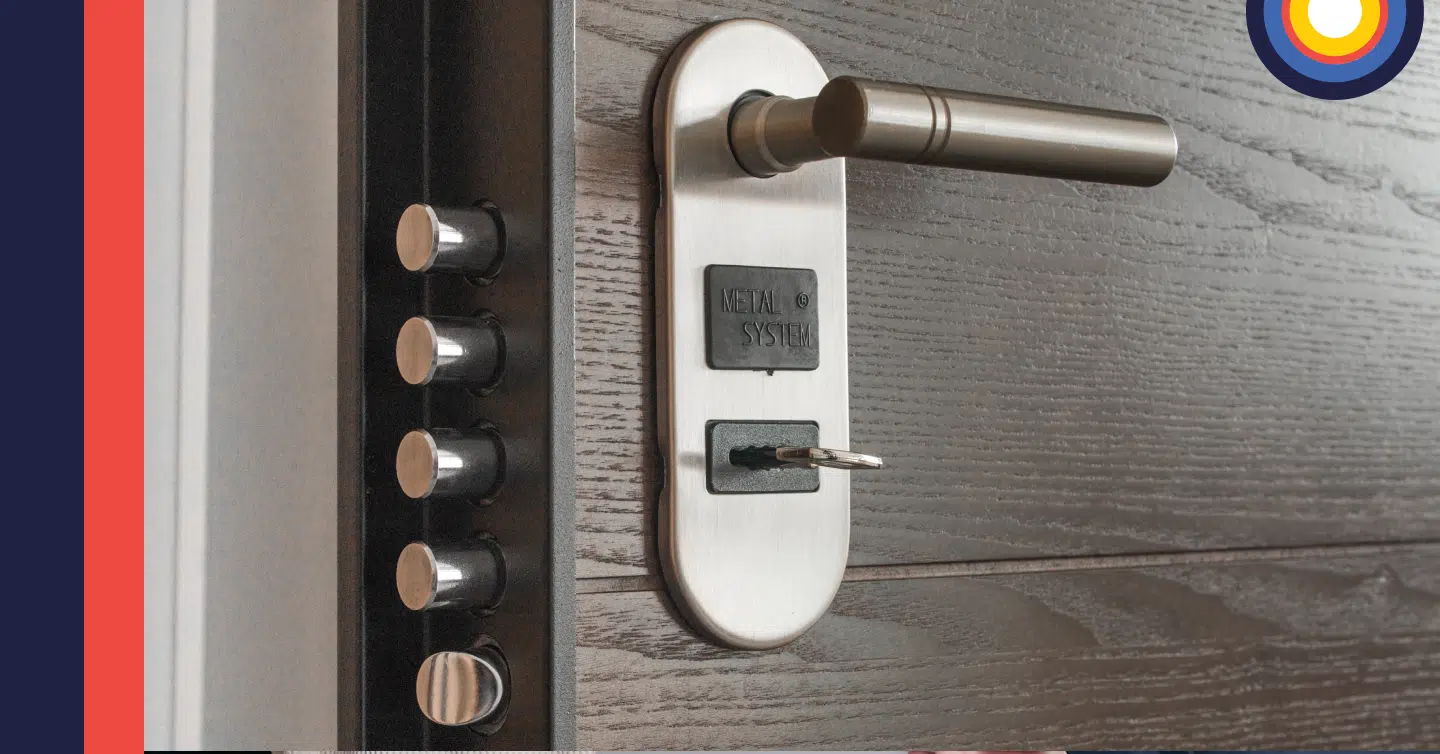 Congratulations on your new home! As a new homeowner, you're likely excited to settle into your new place and make it your own. However, amidst all the excitement, it's important not to overlook the importance of home safety. Your home is where you should feel most secure, and taking measures to protect your property should be a top priority. In this article, we will explore 20 essential house safety measures to safeguard your new home and keep you and your loved ones safe. From securing your doors and windows to preparing for emergencies, these tips will help you create a fortress that will give you peace of mind and allow you to fully enjoy your new home.
---
Key Highlights
Safety at home first! It's important to be aware of the different safety measures that you can take to keep your home and family safe.
When it comes to protecting your home and loved ones, homeowners need to take proactive steps inside and outside of their house and be ready for emergencies.
Canada is a safe country but you still need to choose your neighborhood carefully.
---
Are you a first-time buyer?
Why is it Important to Protect Your Home
Protecting your home is crucial for a number of reasons. It will help you avoid costly repairs and losses that can result from damage caused by burglaries or natural disasters. If you're proactive with safeguarding measures to protect your home from breakings, for example, it can even deter any potential intruders. 
Safety Measures to Protect Your Home
Let's look at 20 measures you can take to protect your home and its occupants.
Indoor Security
The following 8 measures are related to securing your property from the inside.
1. Set up a security system
Security systems come in all forms, you can opt for a simple system that includes door and window sensors, and motion detectors or you can pick a more sophisticated monitoring system with cameras and professional monitoring. 
By installing a security system you and the authorities will get instant alerts in case of a break-in.
2. Add live security cameras
For extra security, you can have a live camera system accessible from your mobile phone, allowing you to monitor your property in real-time and save footage in case of incidents. Using live security cameras, serve both as a deterrent for burglars and a way to prosecute offenders. A video doorbell system will also let you speak to anyone suspicious on your porch.
3. Secure your doors with good locks
Did you know that the most common entry point for a break-in is your front door? How safe is it? What about the back door or any other doors leading into your property? Make sure your doors are locked when leaving your house, whether for a few minutes or for longer periods. Invest in good locks for your front door to prevent them from being picked or broken and secure the mail slot if there's one.
4. Secure and lock your windows
Check all your windows, on the basement, first floor and upper floors. See if they can be locked or if their latches aren't efficient enough. There are some DIY ways to secure your windows such as using a metal bar and some more expensive options.
5. Secure your garage entry methods
Don't forget your garage. Make sure it's properly locked when you're not in your house and also invest in a secured door leading from the garage into your home. Do not let your garage door remote control in full sight when your car is parked in the driveway or in front of your home.
6. Have a fire safety plan
Smoke detectors save lives. If unsure where to place your smoke alarms, contact your local fire station. Once in place, check them every month and replace them after 10 years. Have a few fire extinguishers strategically placed around your house and regularly check their expiry dates. Spend some time creating a fire safety plan appropriate for your property and practise your home evacuation plan with your household. Make sure to prepare an exit plan from the upper floors as well.
7. Add slip-resistant mats to the bathroom and tub
Statistically you're more likely to have an accident inside your home than outside.  Slippery floors are one of the common causes of indoor falls. Invest in slip-resistant mats for your bathroom, place them inside the shower or bathtub as well as on your bathroom floor.
8. Use smart passwords for your Wifi & Smart Home
Keep hackers at bay by securing your WIFI connection and smart home system if you have one. Choosing smart and strong passwords, enabling WPA (Wi-Fi Protected Access) or WPA2 encryption, using a firewall and renaming your router are some of the basic steps to secure your internet connection in your home.
Outdoor Security
The following 6 measures are actions to make your property safer for you and your household.
9. Light up your landscape at night
Consider placing garden lights throughout your garden so that you can at a quick glance see the entirety of your property at night. Install motion-activated lights to deter burglars and provide visibility in the dark.
10. Ensure your grill is safe to use
Check for grill leaks and store it in a safe place when not in use. Did you properly clean your grill after the last family barbecue? Grease buildup on grills is a fire hazard so make sure to always clean it and follow safety measures when cooking in confined spaces, such as balconies or rooftops.
11. Add mulch or soft flooring to outdoor play areas
In the outdoor play areas for children, consider adding soft flooring or mulch to prevent injuries from falls. Always supervise children when playing outdoors.
12. Consider getting a guard dog
Guard dogs are excellent at complementing existing security systems but shouldn't act as your only security and alarm system. A well-trained guard dog can provide additional security and alert you of potential dangers.
13. Clean up your landscaping to avoid hiding places
Keep your garden and driveways tidy and clear of things as criminals will use bushes, flower beds or objects to hide. By removing anything they can hide behind, you'll make it harder for burglars to target your house. Trim the branches of any trees that are close to your house to prevent trespassers from using them to break-in into your upper floors.
14. Lock up your tools
Ladders and tools can be used against you and/or to access your own property so make sure to always keep them in a locked cabinet, shed or garage. Also with hefty price tags, tools are sought-after valuables for robbers.
Personal Safety and Preparedness
How ready are you in case of an emergency? These 6 measures will help you to prevent a disaster or be ready in the aftermath of a tragic event.

15. Learn CPR
Take a CPR course to be prepared in case of an emergency. Gain lifesaving skills to build your confidence in case of a tragic accident.
16. Set up faster ways to contact family and friends
Set up emergency contacts in your phone and teach your children how to call for help. Help your children feel more confident in case they ever need to call an emergency number. Consider preparing various scenarios by role-playing with them.
17. Teach your children how to answer the door
Teach your children to never open the door to strangers and to always verify who is on the other side. Consider using a video doorbell so that they can actually see who is on the other side of the door.
18. Set up free weather alerts
Check for your local weather forecast provider and sign up for free weather alerts to stay informed of severe weather conditions. Alerts can be delivered to your inbox but also to your phone.
19. Join your local neighborhood watch on social media
Reach out to several of your neighbors as soon as you move to a new place, especially your direct neighbors. Stay connected with the whole neighborhood through a WhatsApp group or group on social media. Do not hesitate to share information about suspicious activity in your area.
20. Keep an emergency supply of food and water
Whether because of natural disasters or unrest in your neighborhood, always have a supply of clean water and food in your house.
Find a better rate, and we'll match it, beat it, or give you $500*.
*Conditions Apply
With nesto, it's stress-free
Choosing a Safe Place to Live
According to the U.S. News 2021 Best Countries Report, Canada ranks 4th in the world with a score of 96.7 out of 100 for safety, alongside Switzerland, Denmark, and Norway. Even if Canadian cities are relatively safe, not all areas within a city are flawless. Choosing a safe place to live is very important for your overall well-being and peace of mind.Your neighborhood plays a significant role in determining how safe and secure your living environment is. There are several factors to determine whether the city or neighborhood you're about to pick is a safe place to live in Canada.
The crime rate is obviously an important data to check but also look for areas with a strong sense of community and good access to public services, such as schools, police, fire and medical help. The infrastructure of a neighborhood, such as well-lit streets and sidewalks, can help deter crime and provide a safer living environment. Finally, check for the probability or likelihood of environmental factors such as floods, landslides, isolation due to heavy snow or earthquakes which can pose a greater risk to your safety.
Final Thoughts
By taking these practical safety measures, you can protect your home and family from potential hazards. Indoor and outdoor security, as well as personal safety and preparedness, are all essential elements of a comprehensive home safety plan. Remember, it's better to be safe than sorry, and prevention is always better than dealing with the aftermath of a disaster.
---
Ready to get started?
In just a few clicks, you can see our current rates. Then apply for your mortgage online in minutes!
Today's Best Mortgage Rates as of December 5, 2023