How Much Will Home Prices Increase To By 2024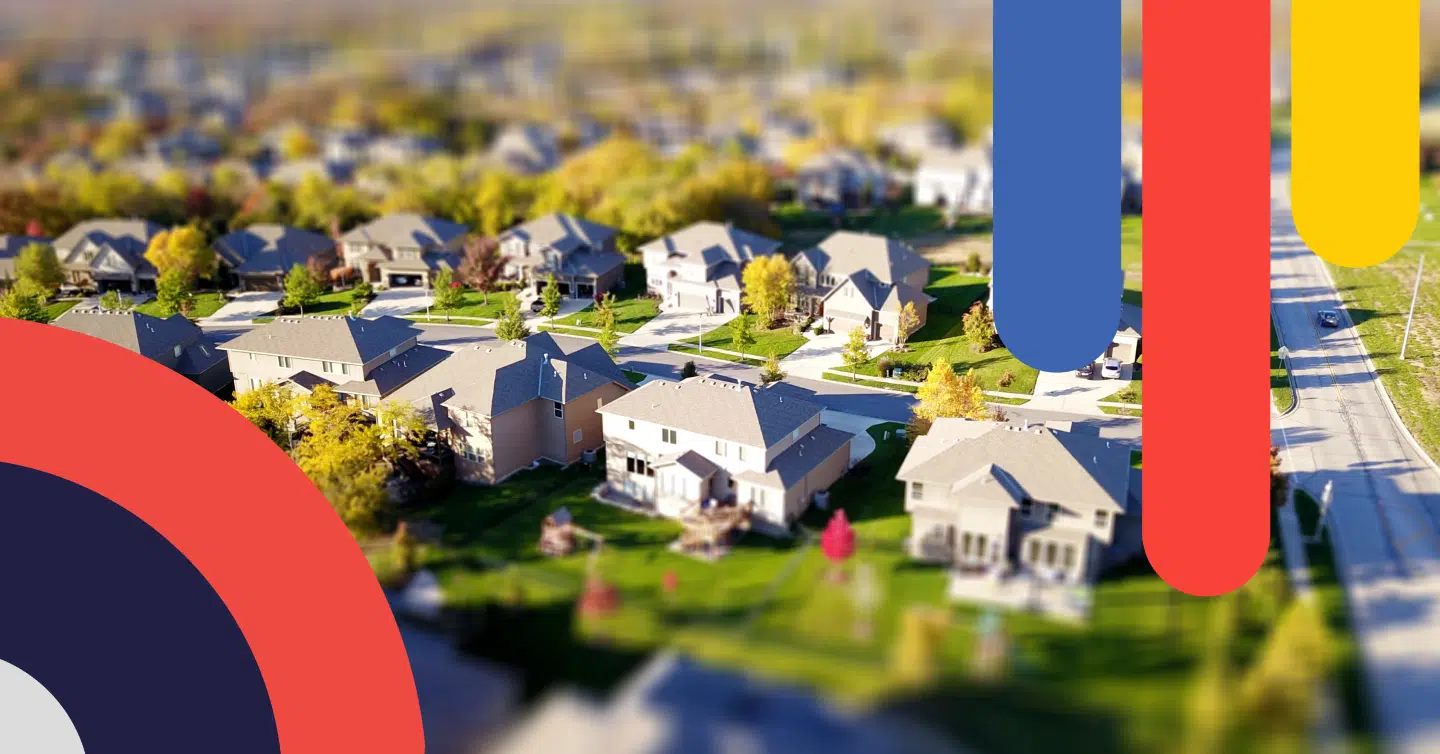 As the housing market shifts and evolves, homeowners and potential buyers are keeping an eye on the future and what it holds regarding home prices.  If you're in the market, you may have seen a lack of listings and wondered when will housing inventory increase. And just how much will home prices increase in the years ahead? There is only one certainty among these questions – our real estate landscape has changed dramatically in the past year. 
With interest rates hitting highs not seen since 2008, more and more people are waiting on the sidelines for rates to stabilize or drop back to pandemic-era rates. Although it's impossible to predict what might transpire year over year, this post will provide valuable insight into what experts are predicting for our real estate market over the next few years. 
---
Key Takeaways
CREA predicts home sales and prices will decline in 2023, with a rebound expected in 2024.
CMHC also predicts a decline in house prices and a lack of supply throughout 2023, with a recovery coming in 2024 and 2025.
The current foreign buyers' ban will end in 2025, which could drive market competition and fuel price growth if housing supply shortages persist.
---
Are you a first-time buyer?
The Canadian Real Estate Association (CREA) Price Predictions For 2023 & 2024
The Canadian Real Estate Association (CREA) updated its quarterly forecast for home sales activity and prices, forecasting that 2023 will see a 1.1% decline in sales compared to 2022. Meanwhile, home prices for 2023 are forecasted to decline by 4.8% annually. Now that there has been nearly a year without any major declines, the adjustment to sales from rising interest rates seems to be behind us. Buyers are expected to slowly return to the housing market after waiting for mortgage rates and prices to stabilize. 
2024 is predicted to see a boost in home sales by 13.9% as the housing market increases and continues to bounce back. Prices are also forecast to recover by around 4.7%. However, the figures in this forecast could change dramatically as Canada's housing supply worsens – new home listings are currently at 20-year lows. Additionally, a recession in 2023 that ends up more severe than anticipated could lead to longer-lasting shifts in the housing market. 
How Lower Prices In 2023 Could Lead To Higher Prices In 2024
As the Canadian real estate market continues to shift and evolve, lower home prices now could lead to higher prices in 2024. While this may seem counterintuitive, the reasoning is rooted in several factors. First, many young Canadians are struggling to afford homes in the current market, leading to an increase in demand for affordable housing options. If these buyers cannot enter the market right now, they may become eager to do so in the future when rates are lower – driving up prices as competition intensifies. 
Additionally, lower supply in the housing market has the potential to drive prices much higher in 2024 as construction on new homes stalls or is scrapped altogether, and existing homeowners continue to hold onto their homes while they wait for more certainty in the market. While only time will tell what the future holds for Canada's real estate market, it's clear that potential buyers and sellers should monitor this situation closely to find the best time to purchase. 
Factors That Impact Home Prices In Canada
There are a few significant economic drivers when understanding what impacts home prices. By understanding these factors, buyers and sellers can better navigate the complex Canadian real estate market.
1. Inflation & Bank of Canada Policy
When unemployment rates are low and the economy is growing, people are more likely to buy homes, driving up demand and prices. Government policies like tax incentives and interest rate adjustments can also impact home prices. Incentives like the first-time home buyers' plan (HBP) can encourage people to enter the housing market, driving demand. Meanwhile, anti-flipping taxes and the ban on foreign buyers reduces demand. 
Interest rates are another factor heavily influencing the housing market. When interest rates were lower, borrowing was more affordable and opened the doors for more people to qualify and enter the housing market. Now that we are seeing higher interest rates, the opposite is occurring. There is reduced demand as many find themselves unable to qualify, leading to fewer sales and lower prices. 
2. New Inventory & New Construction
Supply and demand dynamics within the real estate market play a big role. If there are a limited number of homes for sale, prices will likely be higher. Sellers aren't listing their homes since many are concerned about the current housing market or the economy. These homeowners are hesitant to list their homes because they cannot find a more suitable home or get the asking price they want for their current home. These homeowners may prefer to wait for better market conditions. 
New construction is also influencing home prices due to a variety of factors. Fewer new construction projects are being completed due to the rising cost of construction materials and labour shortages. This lack of new housing being completed is fuelling low inventory levels meaning there are now fewer newly constructed homes available to buyers. With fewer houses to choose from, buyers are more likely to find themselves in bidding wars with other buyers driving up prices. 
3. Neighbourhood Home Prices & Market Fluctuations
Location is another major factor, with homes in desirable neighbourhoods or close to desirable amenities (like schools, shopping centres, and public transportation) fetching higher prices. This can be attributed to bid rent theory – where prices tend to be higher in city centres and much lower as you go further from the downtown core. 
Recently, this pattern shifted when during the pandemic, many people could work remotely and desired more living space as they were spending more time at home. These homebuyers traded convenience for larger homes, bigger yards and suburban or small-town living. This price shift in real estate in major urban centres saw a dramatic drop in prices while prices in the suburbs and smaller towns surrounding these urban areas were driven higher, narrowing the price gap.
Find a better rate, and we'll match it, beat it, or give you $500*.
*Conditions Apply
With nesto, it's stress-free
How To Predict Housing Prices & Market Insights To Watch
Predicting housing prices can prove challenging, but understanding the current market trends and examining economic changes can provide valuable insight and guidance. These can include unemployment rates, inflation, and even population growth. Another factor to consider is location, as prices vary greatly throughout Canada. Here is what a few experts predict will happen with the housing market forecast over the next few years.
Housing Market Price Predictions For 2023
The Canadian Mortgage and Housing Corporation's (CMHC) Housing Market Outlook for Spring 2023 predicts that the decline in house prices and lack of supply will persist throughout 2023. Higher interest rates are making homeownership less affordable while supply constraints worsen, leaving fewer options for prospective buyers. The decline in prices we have seen so far is predicted to conclude by the end of the fourth quarter of 2023. 
Housing Market Price Predictions For 2024
CMHC Senior Economist Gustavo Durango predicts in the base scenario that a potentially modest recession in 2023 will be followed by a recovery period in 2024. Coupled with higher immigration, this economic recovery will fuel housing demand, but there will still be challenges around affordability and lack of supply. 
In an alternate scenario, considerations were made to account for what may happen if a longer period of high inflation and higher interest rates persist. In this case, households may face further interest rate hikes and increased debt levels. This could lead to weaker growth in 2024 than expected in the base scenario. 
Housing Market Price Predictions For 2025
As with predictions for 2024, higher immigration and continued economic recovery will fuel demand into 2025 though there are still concerns about affordability and lack of supply. 
It's important to note that the foreign buyers ban that currently bans residential property purchases by those that are not Canadian citizens or permanent residents is set to end in 2025. This could drive market competition, fuelling real estate price increases if the lack of housing supply persists into 2025.
Final Thoughts
The housing market can be complex and tricky to navigate, experiencing many ups and downs in recent years. Homeowners and prospective homebuyers should closely monitor housing trends and factors influencing demand and prices as they assess their options. Overall, now is undoubtedly an interesting time for real estate, with only time being able to tell us what awaits.
---
Ready to get started?
In just a few clicks, you can see our current rates. Then apply for your mortgage online in minutes!
Today's Best Mortgage Rates as of September 29, 2023