If you're planning to buy your first home, no doubt you're overwhelmed with the added costs! Things can add up pretty quickly. But, did you know that you may be able to withdraw money you've already contributed to your registered retirement savings plan (RRSP) and use it towards anything related to your home purchase, including your down payment, closing costs or real estate fees?
Under the federal government's Home Buyers' Plan (HBP), you can withdraw up to $35,000 ($70,000 for a couple) from your RRSPs tax- and interest-free to buy or build a qualifying home for yourself or a related person with a disability.
The only time you don't have to be considered a first-time homebuyer to take advantage of the HBP is if you have a disability or you're helping a related person with a disability buy or build a home. The new home must, however, be a better fit for the needs of the disabled person than his/her current home.
You're considered a first-time homebuyer if you didn't occupy a home that you or your current spouse or common-law partner owned in the past four years. The four-year period begins on January 1st of the fourth year before the year you withdraw funds and ends 31 days before the date you withdrew the funds. For instance, if you withdrew funds on March 31st, 2018, the four-year period begins on January 1st, 2014 and ends on February 28th, 2018.
It's also important to understand that your RRSP contributions must remain in the RRSP for at least 90 days before you can withdraw them under the HBP.
How do I pay back my RRSP?
Generally, you must repay all withdrawals to your RRSP within a period of 15 years. You'll have to repay an amount equivalent to one-15th to your RRSP each year until your HBP balance is zero. If you don't repay the amount due for a year, it will then have to be included in your income for that year.
Each year, Canada Revenue Agency (CRA) will send you an HBP statement of account, with your notice of assessment or notice of reassessment.
This statement will include:
The amount you have repaid so far (including any additional payments, and amounts you included on your income tax and benefit return because they were not repaid)

Your remaining HBP balance

The amount you have to contribute to your RRSP and designate as a repayment for the following year
Repayments don't affect your RRSP deduction limit. You can still contribute to your RRSP and designate that amount as a repayment under the HBP, even if your RRSP deduction limit is zero.
To make a repayment under the HBP, you have to make a contribution to your RRSP in the year the repayment is due or in the first 60 days of the following year. Once your contribution is made, you can designate all or part of the contribution as a repayment. Repayment works out to about $1,667/year ($139/month) over 15 years on a $25,000 withdrawal.
And, if you decide to repay more than the amount you're required to repay for the year, your remaining HBP balance for later years will be reduced.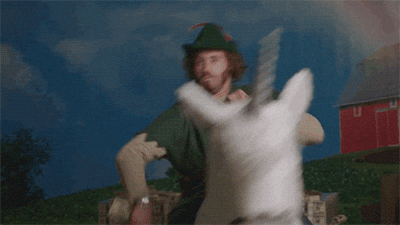 If you don't have RRSPs, try this!
Since the RRSP funds only have to be in the account for 90 days prior to withdrawal under the HBP, consider getting a bank loan for the amount you'd like to withdraw so you can deposit the money into an RRSP three months in advance.
You can then pay back the loan and benefit from a reduced income amount, which will result in an increased tax return.
Do you have questions about the HBP, or your mortgage in general? Answers are a call or email away with with one of our commission-free advisor.