The Bottom of a Real Estate Downturn Is In Sight: Why Invest Now?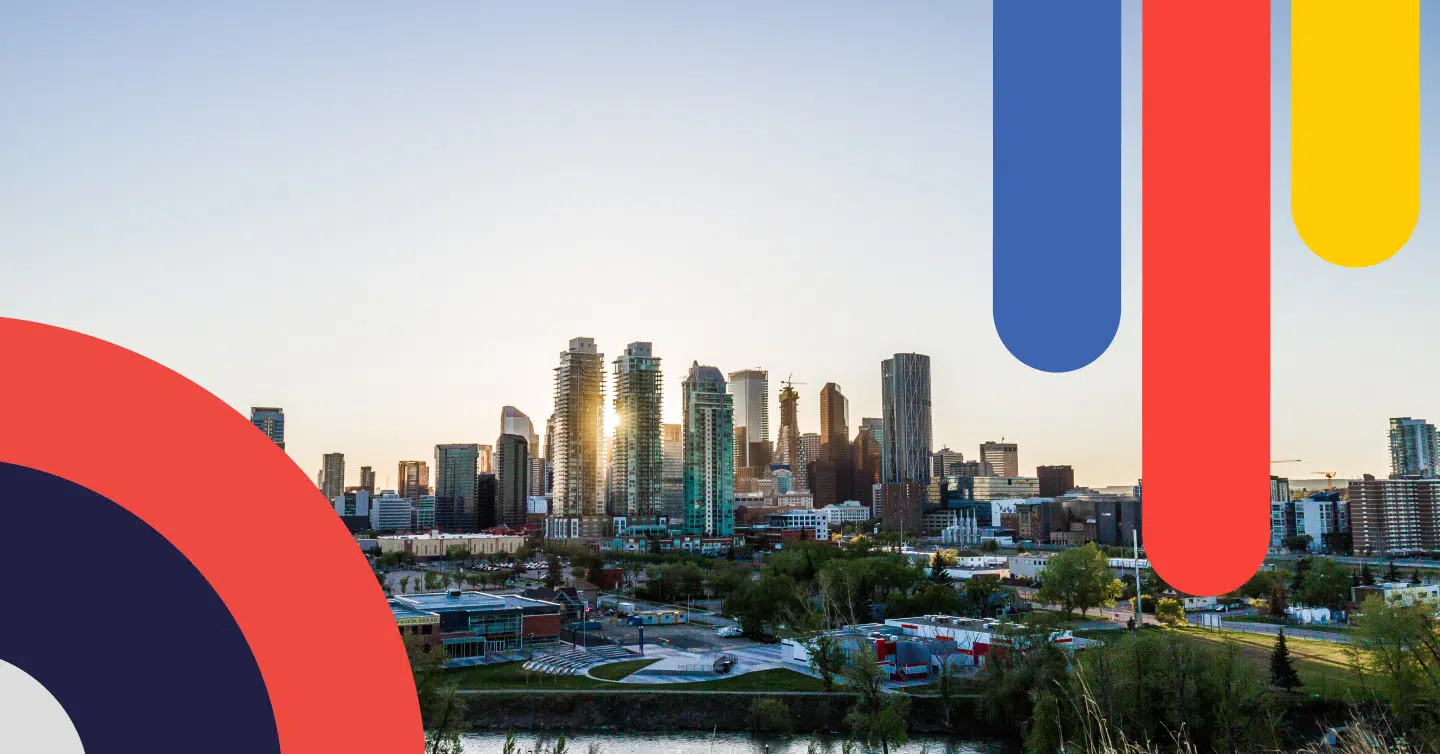 The Canadian housing market has been a hot topic for homebuyers and investors alike, with concerns over a potential housing market crash in Canada. There has also been talk over the years that we are in a Canadian property bubble that's about to burst at any time. 
With housing shortages across Canada top of mind and rental prices increasing at alarming rates, this is further fuelling home prices which experienced a dip earlier in the year to begin a gradual increase alongside ever-increasing interest rates. It appears the bottom of a real estate downturn seems to be here. This presents the perfect opportunity for individuals to invest in the market. 
The current state of the Canadian housing market presents the ideal time for investors to buy property while prices are lower, and the market is starting to stabilize. With these indicators, now may be the right time to act and invest in your future.
---
Key Takeaways
Home prices in 7 of 10 reported provinces and territories are continuing to experience declines. 
Post-recession returns in the real estate market have historically shown strong growth potential. 
Property value increases have been outpaced by qualifying incomes, making it advisable to invest sooner rather than later.
---
Are you a first-time buyer?
How Much Have Home Prices Declined in 2023 by Province
As of writing, home prices in 7 of 10 reported provinces continue to experience a decline in home prices. British Columbia and Ontario are experiencing the most significant year-over-year declines to date. However, certain provinces have seen slight increases, with Newfoundland seeing the highest year-over-year (YoY) increase. 
So when will Canadian home prices bottom, you ask? Some experts seem to think this has already occurred during the spring market. Yet, with the recent interest rate increase in June and the negative impact this has on mortgage affordability, we may still see some slight decreases throughout the year. A new bottom in home prices is a reasonable possibility if the Bank of Canada continues to raise interest rates to curb inflation and when mortgage holders come up for renewal over the next couple of years. CMHC's Housing Market Outlook has Canada's housing market predictions seeing price declines continuing throughout 2023.
Despite the downturn, experts are optimistic that the real estate market will rebound in the near future due to supply constraints and rental unaffordability. Potential homebuyers need to monitor these trends closely if they're trying to determine when to enter the market.
| Province/Territory | Current Benchmark Price | Last Year Benchmark Price | % Year-Over-Year Change |
| --- | --- | --- | --- |
| British Columbia | $993,400 | $1,040,000 | -4.48% |
| Alberta | $481,700 | $477,300 | 0.9% |
| Saskatchewan | $331,500 | $334,000 | -0.75% |
| Manitoba | $348,100 | $360,900 | -3.5% |
| Ontario | $927,100 | $966,500 | -4.07% |
| Quebec | $468,200 | $486,600 | -3.8% |
| New Brunswick | $286,500 | $297,600 | -3.7% |
| Nova Scotia | $399,900 | $399,200 | 0.2% |
| Prince Edward Island | $357,200 | $363,400 | -1.7% |
| Newfoundland and Labrador | $285,900 | $281,000 | 1.7% |
Data from CREA National Price Map
The Impact Of Recessions On Real Estate Prices
The economic implications of a recession are far-reaching, with the real estate market being one of the sectors that usually takes a significant hit. 
The recession caused by the global financial crisis in 2008 resulted in a housing correction in Canada with home prices declining 9% for resale homes and 3.5% for new homes compared to their peak. 
Experts have consistently warned about the possibility of the housing bubble bursting but will Canada's housing market crash? 
While a crash doesn't seem likely, it's much more likely we would see a correction occur like in 2008, which could impact real estate prices again. 
During a recession, demand for housing drops as people lose jobs or face a decrease in income, and supply increases as more properties are put up for sale. This leads to a price decline, which could take years to recover from. Recessions are typically challenging times for real estate.
Find a better rate, and we'll match it, beat it, or give you $500*.
*Conditions Apply
With nesto, it's stress-free
Have Recessions Historically Been A Good Time To Invest?
As some of us have experienced, recessions can bring significant hardship to our economy and personal finances. However, historically, they have also presented unique opportunities for buyers. During recessions, home prices tend to decline, creating the potential for homebuyers to purchase property at a much lower cost and in turn see more significant long-term gains as the economy eventually recovers. 
Central banks often lower mortgage interest rates during recessions, making borrowing affordable and easier to qualify for financing. While investing in real estate during a recession does come with some level of risk, it can also provide a chance to buy at relatively lower prices. 
Qualifying Incomes Outpacing Property Value Increases
Currently, the real estate market is seeing the quietest period not seen since the global financial crisis in 2008. 
The chart below showcases benchmark home prices during the 2008 recession in Canada compared to their current benchmark prices and the average income needed to qualify for a home. 
As you see, even though home prices have more than doubled or almost tripled in some cases. The corresponding increase in income required to qualify between 2008 and 2023 has outpaced those price increases. 
After the 2008 recession, additional stress test rules were put in place, restricting mortgage qualifications even further. 
For this reason, purchasing sooner rather than later is advisable; a recession could provide this opportunity. 
Province/Territory
Benchmark Price
(May 2023)
Benchmark Price 
(May 2008)
Change in Price (%)
Income Needed to Qualify 2023*
Income Needed to Qualify 2008*
Change in Income Needed (%)
Ontario
$922,700
$319,500
188.79%
$217,477
$58,091
274.37%
Prince Edward Island
$358,200
$139,200
157.33%
$92,669
$30,020
298.63%
Nova Scotia
$400,500
$174,000
130.17%
$97,214
$33,828
187.38%
Quebec
$467,500
$211,400
121.14%
$115,102
$41,191
179.43%
British Columbia
$976,000
$446,300
118.69%
$227,771
$78,399
190.53%
New Brunswick
$280,400
$145,900
92.19%
$79,871
$34,535
131.28%
Newfoundland and Labrador
$280,400
$166,200
68.71%
$68,727
$32,092
114.16%
Saskatchewan
$329,600
$246,700
33.60%
$82,850
$47,551
74.23%
Alberta
$474,900
$356,200
33.32%
$114,659
$64,599
77.54%
*Based on lending criteria and prime rates at the time using a 20% downpayment over a 25-year amortization.
Why Some Decide To Invest During A Recession
During a recession, many people tend to shy away from investing due to instability and uncertainty. On the other hand, some choose to go against the status quo and invest during these turbulent times. Why? The answer is simple: they see an opportunity. 
These individuals believe that a recession provides a prime opportunity to invest since the market will likely bounce back once the economy stabilizes. They also recognize that historical data shows that markets tend to rise following a recession. 
Investment Stability
One of the main reasons real estate appeals to buyers and investors is that there will always be housing demand. Everyone needs a place to call home making housing a more stable investment opportunity. While a recession may cause a temporary dip in property values, real estate as a long-term investment has proven to provide greater stability and resilience over time compared to other investment forms. 
During a recession, other investment vehicles like stocks can take a major hit and if you need those funds you could see significant losses since you're more likely to liquidate those before selling your home. 
Real estate usually sees much smaller losses because most are likely to prioritize having a roof over their heads over other investments or discretionary spending. 
Post-Recession Returns
While past performance is not a guaranteed indication of future performance, history does offer some insight into how the real estate market may perform in the years to come if a recession does happen again. 
Despite some initial setbacks, the real estate market has shown remarkable resilience rebounding from the last recession and steadily growing over time. There's reason to believe that post-recession returns in real estate will remain strong, making it an attractive investment opportunity if you're looking for long-term growth potential. 
Hedging Against Inflation
As we face inflation pressure, many seek ways to protect their assets. Real estate has always been a reliable hedge against inflation and economic uncertainty. Real estate returns typically either keep up or outpace inflation. 
Real estate is a tangible asset with a unique characteristic that makes it an excellent hedge against inflation. As the cost of living goes up, so does the real estate price. This means that if you own a property, its value will increase over time, helping you keep up with inflation. With a lack of housing supply, demand will continue to increase as the population grows ensuring real estate continues to hedge against inflation. 
Frequently Asked Questions
Welcome to our Frequently-Asked Questions (FAQ) section, where we answer the most popular questions designed and crafted by our in-house mortgage experts to help you make informed mortgage financing decisions. 
What would a recession mean for the housing market?
A recession could mean housing sales and prices will decline since during tough financial times, fewer buyers are in the market, which can decrease demand and lead to lower home prices.
Should I buy a home before, during, or after a recession?
History has shown that real estate prices often dip during economic downturns so buying a home during a recession could be a smart move. However, if you're looking for more stability and predictability, buying before or after a recession could be the right move.
How can you minimize the risk of investing in real estate during a downturn?
To minimize the risk of investing in real estate during a downturn focus your search on properties in areas with strong job markets, infrastructure, and population growth.
Final Thoughts
Property prices are trending downward, making now an excellent time for those looking to enter the real estate market. With qualifying income requirements outstripping the growth of home values, it's best to think about jumping in sooner rather than later. 
Whether you're looking for your next big investment move or are simply dreaming of having a place of your own to call home, now may be the time to act. Speak to one of nesto's mortgage experts today.
---
Ready to get started?
In just a few clicks, you can see our current rates. Then apply for your mortgage online in minutes!
Today's Best Mortgage Rates as of October 2, 2023