Single Family House vs Condo: Which is Best for a Family?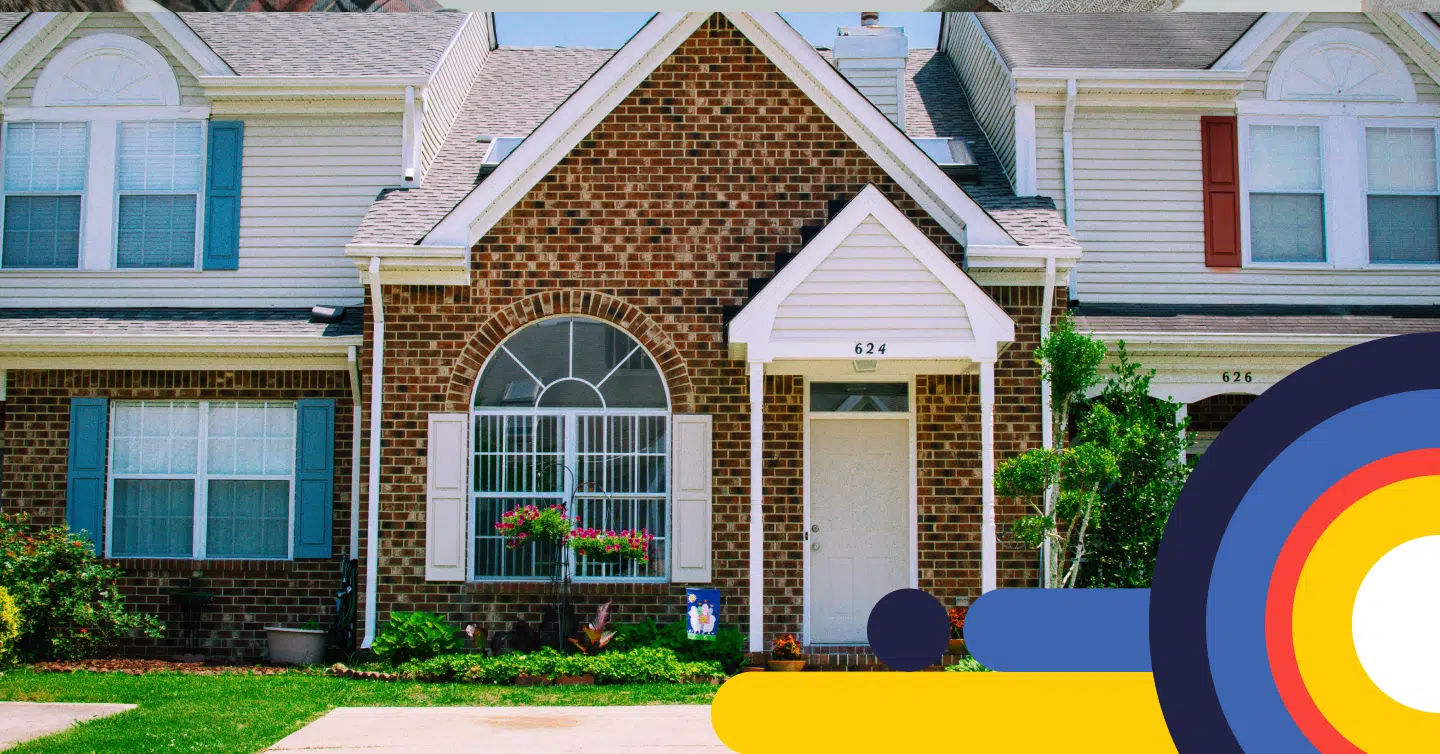 Debating between a condo vs a house is something every homebuyer experiences, especially first-time homebuyers. One minute you're daydreaming about spending a leisurely afternoon on your backyard patio and the next you're remembering the time your parents' basement flooded. There are many benefits to living in a house or a condo, so the choice isn't always simple. Ultimately, the decision rests on your personal lifestyle, budget, and needs, all of which we will unpack in this article to help guide you in your home buying journey!
---
Key Highlights
Condos are typically cheaper than detached homes due to lower purchase price, utility bills, and maintenance cost, but detached homes are the better investment.
Detached single-family homes are better for large families, as they provide more indoor, outdoor, and storage space, as well as more privacy when compared to condos.
Condos are better for first-time homebuyers because they are typically the cheaper housing option and are an easier entry into the world of homeownership and real-estate investing.
---
Are you a first-time buyer?
What's the difference between a condo and a house?
Here are the key differences between a condo and a detached house.
| | Condos | Detached homes |
| --- | --- | --- |
| Purchase price | Condos are one of the cheaper housing options available to buyers. | Detached homes have a wide price range, but are typically more expensive than condos and townhouses. |
| Extra costs  | Condo owners pay monthly fees to their condo association. | Home owners don't typically have any due costs to a governing organization, but must pay for all the maintenance and repair costs for their home. |
| Responsibilities | Condo owners are responsible for the maintenance of their unit, while the condo association takes care of the maintenance in the rest of the building and shared spaces. | Home owners are responsible for maintaining their home and the land it occupies.  |
| Space | Condo owners own their unit and don't usually own any outdoor space or the shared areas of the building. | Homeowners own their house and the land it occupies.  |
| Freedom | Condo owners will sometimes have to consult their condo association before making any changes to their unit. Furthermore, condo owners don't have any private space outside their unit and must share amenities with other residents. | Homeowners not only have more privacy in a detached single-family home, but have the freedom to make almost any change to their home as they please. |
Who should consider buying a single-family home?
Larger families – A detached home is definitely the preferred choice among families with children. The extra space and privacy are important qualities that attract more seasoned buyers who are looking to grow their families. 
Real-estate investors – Both in terms of appreciation and demand, detached homes come out on top in the real estate market. They increase in value much faster than any other type of housing and remain the most popular choice among homebuyers. 
Who should consider buying a condo?
First-time home buyers – Condos are great for first-time homebuyers because they are typically the cheaper housing option and are an easier entry into the world of homeownership and real-estate investing. Between a lower purchase price and the ability to unload maintenance responsibilities, condos are a more financially realistic and manageable option for young professionals who are single or have yet to start families.
Retirees – Condos are a great way to downsize if you are an empty nester or have recently retired. For starters, the return on your detached home can help you purchase a condo on the more luxurious end of the scale. Not to mention, moving into a condo will decrease your homeowner responsibilities significantly, giving you more time to relax!
Real-estate investors – While a detached home will increase in value faster than a condo, condos are still a great investment opportunity, especially when considering the possibility of passive rental income. Condos in the city are easier to rent out than single-family homes. 
Price differences between single-family homes and condos
Condos are typically cheaper than single-family homes for a few reasons.
Smaller space – The main reason condos are cheaper than detached homes is basically because you're getting less space, in terms of indoor living space, outdoor space, and storage room. 
Lower maintenance costs – Condo owners are only responsible for the maintenance in their own units and even then, are not always responsible for scheduling it or paying for it, depending on the work that needs to be done. As for building maintenance outside the unit, the condo association manages all necessary work and condo fees cover it. 
Shared amenities – Condos often have amenities shared by the residents, such as gyms, gathering spaces, grilling areas, sun decks, playgrounds, and swimming pools. Residents can use these amenities free of charge, while their condo fees pay the maintenance.
Find a better rate, and we'll match it, beat it, or give you $500*.
*Conditions Apply
With nesto, it's stress-free
Common questions when comparing single-family homes to condos
Here are some common questions from homebuyers when comparing the pros and cons of single-family houses vs condos.
Are condos cheaper than houses?
Condos are usually cheaper than houses for the primary reason that they do not have any land attached to them. Condos lack the exterior parts of a detached home or a townhouse, such as a front yard or a backyard. For this reason, condos require less maintenance than houses and have smaller utility bills. 
Instead, since condos have amenities shared by everyone living in the building, condo owners have to pay annuals fees to their respective condo associations to pay for building repairs and maintenance. 
Do condos appreciate faster than houses?
No, detached houses usually appreciate at a faster rate than condos. However, condos make for a great real estate investment for first-time buyers. Since they are cheaper, buying a condo will allow for smaller mortgage payments, smaller utility bills, and lower maintenance costs– basically, some extra cash for your savings and investments. 
Are condos hard to sell compared to houses?
Condos are typically harder to sell than detached houses. Houses increase in value faster than condos and according to purchase data, detached homes still represent the majority of home sales. That is not to say that condos are a bad investment, but both in value and demand, houses tend to be the more popular choice among buyers. 
Do houses offer more space and privacy than condos?
Detached homes definitely offer more privacy and space than condos. At the end of the day, that's what you're paying for when you buy a detached home.
Do condos offer a better sense of community than houses?
Yes, it is easier to find a sense of community with condos than it is for houses. The reason is simple: when you live in a condo, you are living in close proximity to your neighbors and are sharing amenities with them. Overall, there are more opportunities for interaction and the creation of those relationships in condo buildings. Plus, condos are more likely to have people who are living on their own, who might be more inclined to want that sense of community.
Finding the right home for your lifestyle
Of course, it's smart to weigh the pros and cons before deciding whether to purchase a condo or detached home, but taking your lifestyle into consideration is the most important step of all. Be realistic about what you're looking for and what your budget can be. Detached homes are generally more expensive than condos, but they also offer more space and privacy. Condos are typically cheaper due to lower purchase prices, utility bills, and maintenance costs. However, detached homes tend to be better investments in the long run. For first-time homebuyers on a tight budget, condos provide an easier entry into homeownership.
Final Thoughts
When it comes to choosing between a condo and detached home, there is no easy answer. It depends on your budget, needs, and preferences. Whichever route you decide to take, be sure to shop around for the best mortgage rates before making any final decisions.To get started on your search for the perfect home at the best mortgage rate for you, use our mortgage calculator or get a quote for the lowest rate guaranteed. 
---
Ready to get started?
In just a few clicks, you can see our current rates. Then apply for your mortgage online in minutes!
Today's Best Mortgage Rates as of September 28, 2023