Starting a Family? Take These 10 Steps to Prepare Your Family Financially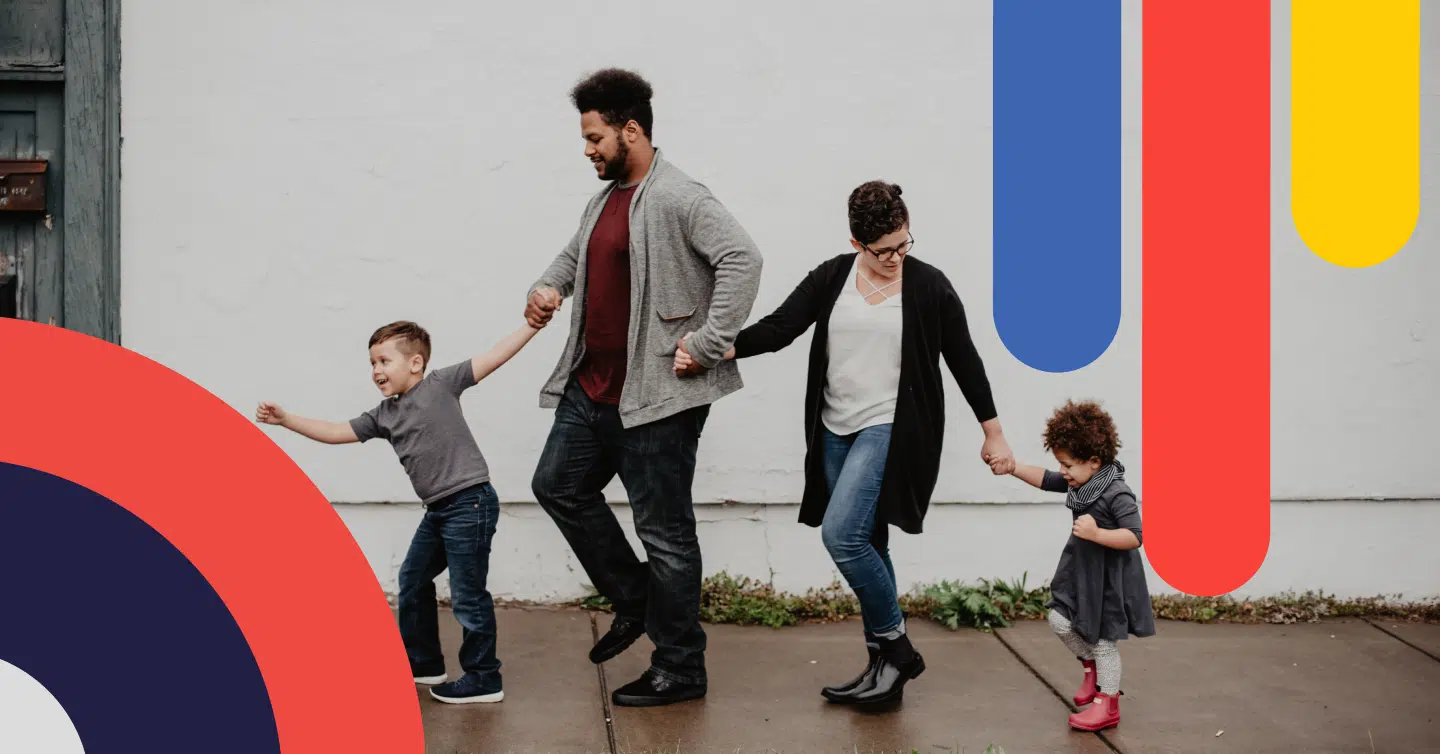 Financial stability when starting a family doesn't happen without a simple family financial plan. With children come many changes in any household, the better you prepare your finances ahead of a child's arrival, the better equipped you'll be to approach this life-changing experience. In this article, we'll guide you on how to make a financial plan for your family through 10 easy steps.
---
Key Highlights
Whether you already have children or planning on having them in the future, knowing you're able to cover your family's planned and emergency expenses is priceless. Don't worry, it's never too early (nor too late) to start planning your family finances. 
Your first goal will be to assess your household income and start reducing any personal debts as soon as possible. Make sure to fully assess your finances to find the best way to reduce debt and start saving for the new baby.
 There are many ways to reduce taxes with programs run by the Government of Canada so make sure to do the proper research before starting a family.
---
Starting a family? Take these 10 steps to prepare your family financially
Let's explore how to start a family financial plan and prepare your family before starting a family.
1. Plan for maternity and parental leave
The first thing is to check with your HR department for your legal maternity or parental leave and see if they offer any additional time as part of the perks for your job. If you know you'll plan on having unpaid leave, start saving money before the start of the leave to make sure you'll be able to cover your expenses for the duration of the leave.
2. Create a budget for childcare & healthcare
Even before having your baby, you'll want to create a realistic budget for ongoing costs for childcare and healthcare as these 2 are the most important expenditures for new families. Whether you'll hire a nanny or place your child in daycare, you'll want to start saving towards these as soon as possible. Contact your employer and health insurance provider to make sure you are aware of the coverage of your health insurance for yourself and your future children.
3. Create a budget for general new-baby expenses
Before starting a family, it's important to set short-term goals for a special fund for the baby's arrival as you'll have some necessary expenses such as baby clothing and equipment, diapers, formula and baby food. These may seem insignificant individually but add up quickly if you're not prepared.
4. Decide if you need to renovate or upgrade to a bigger home
Is your home big enough for a new family member? Are you financially prepared to renovate or move to a bigger house? There are many financial decisions to make regarding your current home situation when your family grows, maybe it's time to move to a bigger house or renovate your current home. Either way, it can be a financial burden for your household if you're not prepared. Set your short- and long-term goals and see how you can refinance your mortgage to allow for a bigger house or budget to renovate your existing property.
5. Make sure you have enough emergency savings kept away
No matter how much you prepared before starting a family, there will always be some unexpected expenses. Having an emergency fund will help you to face an unanticipated financial burden and prevent you from using your credit card to keep you afloat when something arises.
6. Review Canada's Employment Insurance (EI) coverage options for new births
The Government of Canada assists people who are away from work because they gave birth or adopted a child. It's worth checking whether or not you are entitled to Employment Insurance (EI) maternity and parental benefits and see how much you can claim. If you fit the criterion you could receive 55% of your earnings, up to a maximum of $638 a week.
If you're self-employed, don't worry you can also register for the EI program and be eligible to obtain maternity and parental benefits.
7. Register your baby's birth and open a Social Insurance Number (SIN)
Right after the birth of your baby, you'll get a birth certificate of your child from the local authorities. Once you have the certificate, you'll be able to apply for your child's Social Insurance Number (SIN). With a SIN, you'll be able to start saving for the education of your child through programs such as the Canada Learning Bond, Registered Education Savings Plan, or the Canada Education Savings Grant. Depending on your province and your residential status, you'll get access to additional child and family benefits.
8. Open a Registered education savings plan (RESP)
A Registered Education Savings Plan (RESP) is a government-backed savings account that allows parents to save for their child's education after high school. There are several plans to choose from and there's one, in particular, that is for families with which earnings can be shared between the children.
9. Open a Registered Disability Savings Plan (RDSP)
A Registered Disability Savings Plan (RDSP) is a long-term type of savings account also backed by the Canadian government and which will allow you or a person external to the family to put money aside to cover expenses related to a child's disability.
10. Take advantage of coupons, sales and discounts when shopping for food & clothes
When shopping, keep track of your spending and identify your highest expenses to see if you can take advantage of coupons and other discounts. A growing family comes with a higher monthly expenditure so make sure you save money whenever possible. A yearly budget will help you make full use of sales periods to buy clothes or other expensive items, for birthdays for example. You can even get an app for your phone to help you track your spending and implement your family financial plan all year round.
Final thoughts
Starting a family can be stressful and comes with a drastic lifestyle change, but the financial aspect doesn't have to be a burden for new parents. If you plan ahead and follow the 10 steps mentioned in this article, you'll have more time to spend with your family and less stress to worry about the financial repercussions of welcoming a child into your household.
Find a better rate, and we'll match it, beat it, or give you $500*.
*Conditions Apply
With nesto, it's stress-free
---
Ready to get started?
In just a few clicks, you can see our current rates. Then apply for your mortgage online in minutes!
Lock in your mortgage rate for 150 days
Lock in your rate today