What Factors Can Cause a Housing Bubble in Toronto?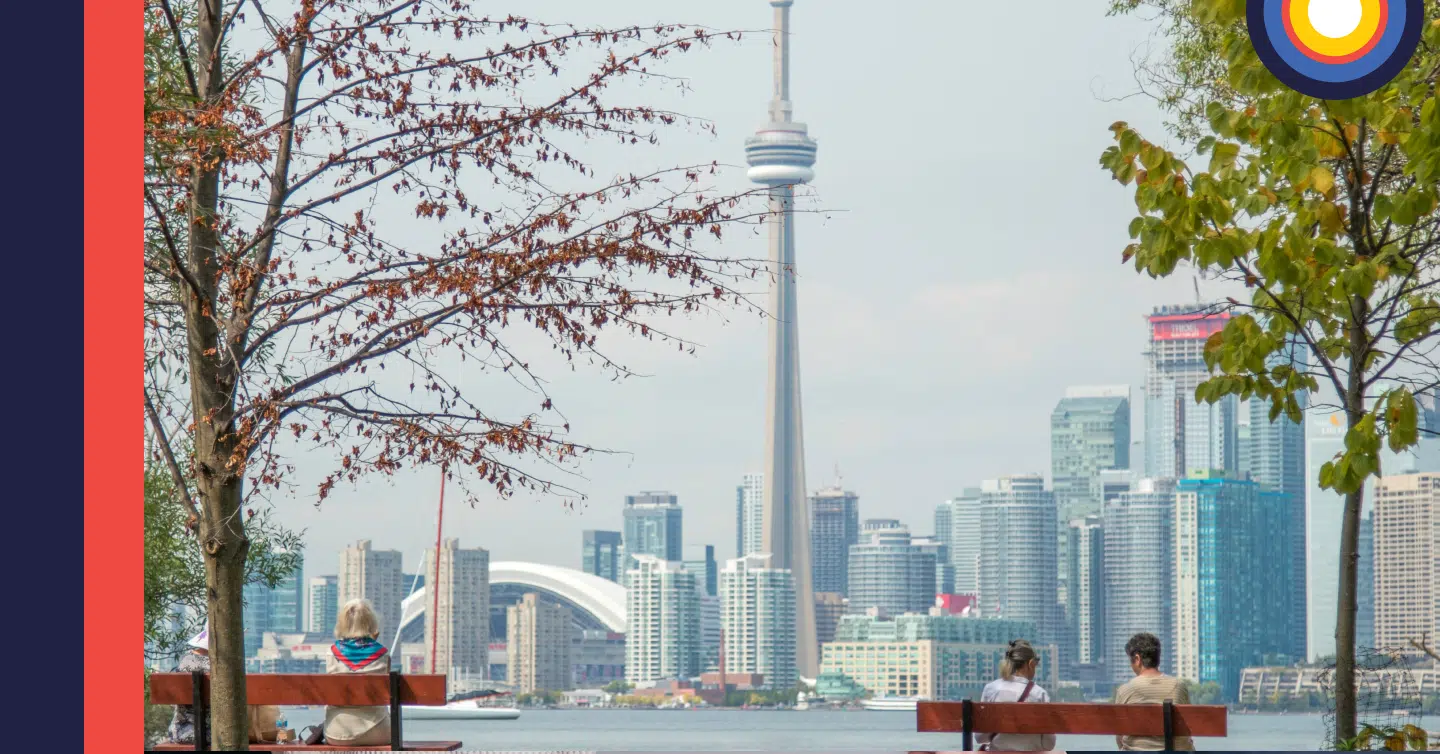 ---
Key Highlights
Toronto is sitting on a dangerous housing bubble that's affecting the entire metropolitan area. 
Experts warn the housing bubble is about to burst, potentially crashing the city's real estate market. 
Toronto's housing supply is very low while demand remains extremely high.
Are you a first-time buyer?
What is a Housing Bubble?
Simply put, a housing bubble is when the increase housing prices becomes dictated by demand for housing and not the natural ebb and flow of the economy. It's when housing prices go up exponentially without any obvious economic reason such as interest rates or demographic factors. Think back to what happened in the USA in 2008, it was far too easy to get a mortgage loan and the real estate market was booming without any obvious economic influences. Then bam, the bubble burst, the market crashed, and the country fell into a deep recession, the consequences of which are still being felt today. 
If this sounds all too familiar, you might be a resident of the Greater Toronto Area! In the midst of a housing crisis, the GTA is flirting with a housing bubble that's dangerously on the verge of bursting. And if it does, that will be very bad news indeed. Experts warn that Toronto's real estate market might collapse sometime soon – at this point, it's not a question of if, but a question of when it might happen. 
Factors Causing Toronto Home Prices to Rise
One of the primary factors behind the huge increase in Toronto home prices is a low supply of new homes and new rental units. Across the GTA, demand for housing far outweighs the supply which is causing the price of homes to skyrocket and the cost of rent to hit historic highs. Without new homes and rental properties being built and factoring in a close to 5 year waiting list for social and affordable housing Toronto residents will continue to suffer from the extreme cost of real estate. 
Another issue in Toronto is the constantly growing population. As one of the fastest growing cities in North America, Toronto's real estate market can hardly keep up with the demand for new housing for its young and upwardly mobile population. 
Affordability is another major factor that's causing home prices to rise. It's incredibly expensive to live in Toronto and whether you're planning to buy a home or rent an apartment, you better be ready to spend upwards of 50% of your income on housing. This is unsustainable for most people, especially considering that the average salary in Toronto is around $68,000 a year.
Supply & Demand in Toronto
According to the CMHC, some 80% of homes and condos in Toronto are already sold before construction even starts. Housing that remains unsold hit historic lows in 2021, which really pressured the city's real estate market. 
Land is scarce and real estate speculation is rampant. Demand outpaced supply by a wide margin, according to the data. There will eventually be a need for more supply to correct the imbalance. Watch this space as population increases occur after the pandemic due to an increase in immigration to the city. 
According to reports, Ontario as a whole would need to build more than 650,000 homes and condo units immediately to match the demand for real estate. Clearly, urgent action is needed at both the public and corporate level to make this happen. 
The Skyrocketing Rental Market is Getting Out of Control
If you're looking to rent an apartment or condo in Toronto, now might not be the best time according to experts. Generally speaking, supply is higher in August and September when there's an influx of new residents to the city. Those few rental units are quickly snapped up, however, leaving a lot of new Toronto residents in a bind. 
Summer and winter isn't any better either, with a lot of landlords willing to list their apartments and condos for a little longer in order to charge more rent to prospective renters. 
With the average rent in Toronto reaching an eye watering $2,472 per month – an increase of 20% in just one year – the city's rental market is absolutely out of control. 
Find a better rate, and we'll match it, beat it, or give you $500*.
*Conditions Apply
With nesto, it's stress-free
Google Sidewalk Labs & Tech Companies Contribute to Rising Costs
Toronto is rapidly becoming a tech hub, with over 28,000 new tech jobs opened in 2022. The booming tech job market is not only attracting more people into the city, but is also jacking up the cost of renting commercial space. Toronto has some of the lowest commercial space availability in Canada and with more high-profit tech companies able to afford the high cost of rent, Toronto's small business community will feel the pressure. 
Speaking of high-profit tech companies setting up shop in Toronto, Google's Sidewalk Labs project was approved in Toronto. Google's sister company Alphabet was in the design and approval stage of changing Toronto's East Waterfront into a mixed-use "utopian smart city" with residential, commercial, and recreational spaces. Additionally, Google's Canadian headquarters was set to move to Toronto's East Waterfront.
But alas, this project won't go forward after all following intense criticism from city residents and politicians. With the estimated cost of developing this "smart city" at well over a billion dollars, Toronto won't end up seeing this development of its East Waterfront.
Historically Low Mortgage Rates Over the Last Few Years
On average, a 5-year fixed rate mortgage will be 5.09% according to nesto. Variable rate for the same time period will be 4.75%. This is among the lowest in history, despite the lack of supply and huge demand for housing in Toronto. 
The recent Bank of Canada interest rate increases could potentially increase Toronto's low mortgage rate but don't expect to see any effects anytime soon. 
Government Reliance on the Housing Market
Ontario's economy is intrinsically linked to the housing market and Toronto's skyrocketing housing prices are reverbarating all around the province. The government has recently taken action to help ease the pressure and increase the supply of housing by 1.5 million homes over the next 10 years. 
"Ontario's Housing Supply Action Plan is creating a strong foundation on which 1.5 million homes can be built over the next 10 years. Our government is following through on our commitment to Ontarians by cutting delays and red tape to get more homes built faster," explained Steve Clark, Minister of Municipal Affairs and Housing. 
"This is not just a big-city crisis: the housing supply shortage affects all Ontarians, including rural, urban and suburban, north and south, young and old."
The plan aims to drive the development of new housing and to deter real estate speculation by increasing the province's non-resident tax rate to 25%.
Is the Toronto "Housing Bubble" About to Burst?
It depends on who you ask. Many experts are warning that the bubble has already burst despite no indicators of a supposed burst. The housing market in Toronto is still booming despite low affordability and housing availability so signs point to no housing bubble burst yet. 
It'll be interesting to see what happens over the next year factoring in the BoC interest rate hike's potential to cool the housing market and increase supply.
Frequently Asked Questions

What could cause the housing market to crash?
If low affordability and low supply continues as it has been, it'll be very difficult for Toronto's housing market to recover. Whether or not the market will crash depends on a number of factors, but it's looking more and more likely with each passing day. 

What is causing the housing crisis in Toronto?
A low availability of homes that cannot keep up with the demands of new Toronto residents. An increasing population is also contributing to the housing crisis. Furthermore, affordability is at an all time low and many people looking for housing might have to look elsewhere.
Final Thoughts
Toronto's real estate market may collapse at some point in the near future, according to experts. But for now, it's a game of wait and see. 
To meet the demand for real estate, Ontario as a whole would need to start construction on more than 650,000 homes and condo units right away. To achieve this, urgent action is required by the Ontario government – action that they're beginning to take – but is it too little too late? Only time will tell. 
---
Ready to get started?
In just a few clicks, you can see our current rates. Then apply for your mortgage online in minutes!
Today's Best Mortgage Rates as of September 28, 2023