nesto's Ultimate Guide To Seamless and Low-Rate Mortgage Financing Experience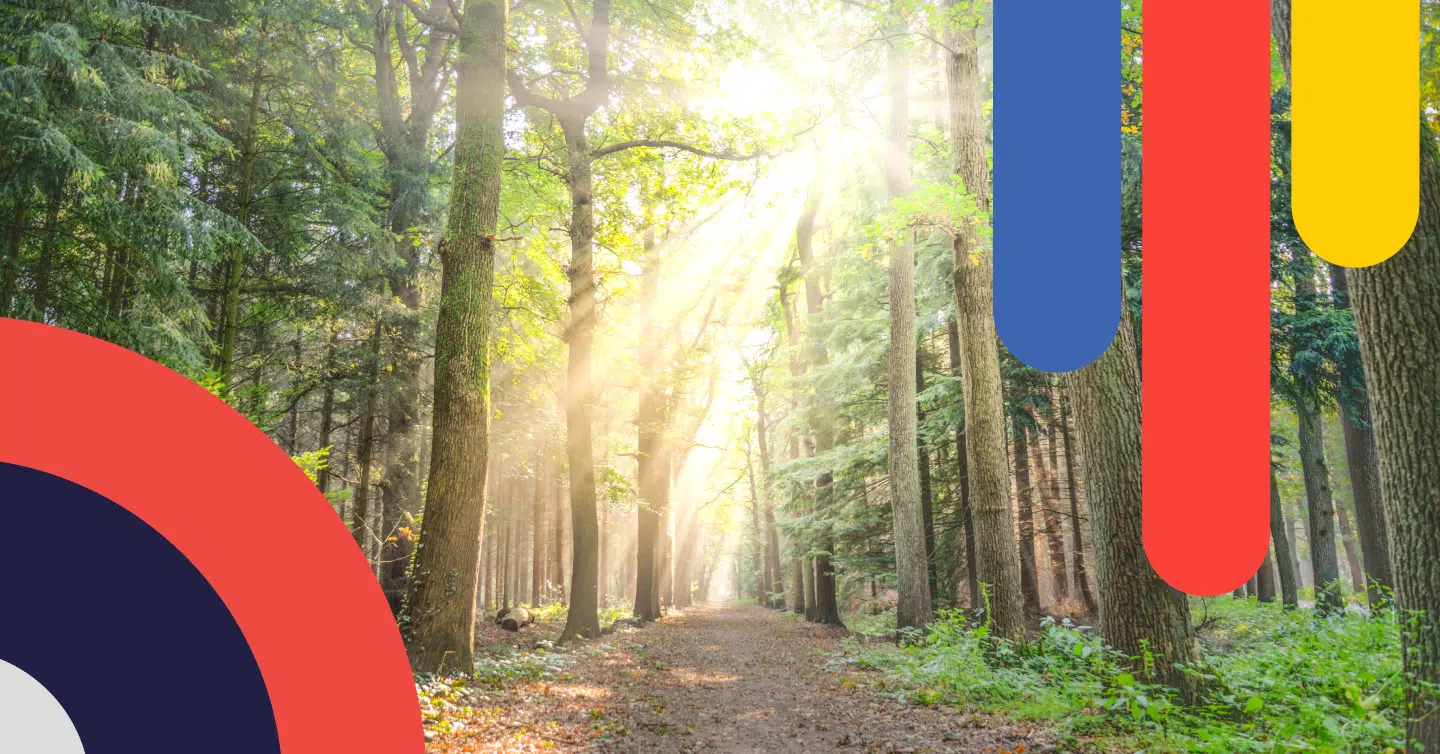 Are you looking for a stress-free and seamless mortgage experience? Look no further than nesto; we're a pioneer in online lending that has helped over 400,000 Canadians achieve their homeownership dreams. Here at nesto, you can expect a low mortgage rate guarantee, expert advice, and a simplified digital process that makes securing a mortgage easier than ever before.
In this guide, we will explore how nesto stands out as an online lender, the benefits of our digital mortgage platform, as well as the expertise of our mortgage experts.
---
Key Highlights
Honest and transparent mortgage pricing, expert advice and financing experience.
Lowest rates without compromise or broker commission.
Expert accredited advice – nesto's mortgage experts are concurrently licensed in multiple provinces.
---
Are you a first-time buyer?

Low Mortgage Rate Guarantee – The nesto Difference
With us, you can receive a low rate upfront every time. Powered by an AI-driven algorithm, nesto's technology allows you to access your best mortgage rate in seconds. Nesto's digital rate selector will save you time shopping around and negotiating rates, providing you with honest rates for your mortgage situation.
Streamlined Financing Experience – Simplicity Meets Speed
One of the key advantages of choosing us is our commitment to provide a streamlined financing experience backed by our best-in-class technology. With our digital mortgage platform, you could build your mortgage and apply online within minutes, eliminating the need for multiple meetings. Our goal is to ensure a fast and hassle-free financing experience.
Expert Advice Without Any Commissions
Navigating the world of mortgages can be overwhelming, especially for first-time homebuyers. That's where our team of mortgage experts comes in. 
With over 250+ mortgage experts across Canada, our advisory team provides unbiased advice on our first-class mortgage products and solutions. Unlike traditional mortgage brokers who work on commission, mortgage experts are not incentivized by sales targets. 
Our sole focus is to guide and ensure you make an informed decision that aligns with your financial goals while providing an excellent mortgage experience.
Find a better rate, and we'll match it, beat it, or give you $500*.
*Conditions Apply
With nesto, it's stress-free
nesto Play-by-Play – How It Works
Now that you understand the benefits of choosing us, let's walk through the four simple steps to securing your mortgage:
1. Explore Our Low Rates
To kickstart your mortgage journey, access our AI-powered algorithm to discover our low rates available to you at no cost. In a matter of seconds, you'll have a clear picture of the rates available for your mortgage situation, allowing you to make an informed decision.
2. Tailor Your Options
Next, provide us with more information about your personal objectives. By understanding your unique needs, our mortgage experts can pinpoint the best mortgage options for you. Whether you're looking for a fixed or variable rate, nesto's tailored approach ensures you receive personalized recommendations.
3. Build Your Mortgage and Apply
Once you've explored our rates that are tailored to your options, it's time to build your mortgage and apply with nesto. You can seek advice from our mortgage experts or proceed directly online. Whichever method you choose, here at nesto, we'll provide you with a best-in-class user experience that simplifies the financing process.
4. Get Your Mortgage Approved
After building your mortgage and submitting your application, the final step is to get your mortgage approved. 
Here at nesto, we make it easy to upload your supporting documents, allowing our support team of mortgage processors and underwriters to review and process your application efficiently. Before you know it, you'll have your new mortgage approved and ready to go.
Frequently Asked Questions
Welcome to our Frequently-Asked Questions (FAQ) section, where we answer the most popular questions designed and crafted by our in-house mortgage experts to help you make informed mortgage financing decisions.

What is nesto, and what can nesto provide me?
nesto is Canada's first digital mortgage lending platform, with a dedicated team of qualified mortgage experts supported by advanced technologies. We are a proud Canadian company with mortgage experts from across the country with our head office located in the Golden Mile Square in Montréal. 
nesto is on a mission to offer a positive, empowering and transparent property financing experience, simplified from start to finish.
Powered by the most advanced technology, we screen the whole market in seconds to find you the lowest rates while our commission-free mortgage experts provide unbiased support and advice.

How can nesto offer better rates?
Did you know that mortgage rates are sold at a premium? Simply put, all brokers and bank mortgage specialists have wiggle room regarding the mortgage rates they offer you.
For the same mortgage product from any institution, there are usually 3 tiers for rates:
A floor rate: the absolute minimum rate the bank can offer a given client.
A middle rate: the rate you will likely be offered first – not great, but not too bad either. Brokers and mortgage specialists usually offer this first and hope you'll accept it without much thought. 
A high rate: this is posted on most big banks' websites. They may offer you this rate if they see you as a risky borrower, but their posted rate will always be used to calculate your penalty if you break your mortgage.
In order to offer you the floor rate, a broker or mortgage specialist would have to give away a portion or all of their commission. Few are willing to go there… Hence why you normally have to go bank-to-bank, broker-to-broker to finally get close to the floor rate.
At nesto, we believe in offering you the best rate from the start. Homeownership is one of the costliest endeavours of your life, why should you pay an additional premium?
Yes, nesto makes less than the average broker or mortgage specialist, but we also get the peace of mind of knowing that we helped you save thousands of dollars on your mortgage.

Is nesto allowed to sell mortgages online?
Indeed, we are. nesto is licensed by the provincial regulatory body for each province we operate in, and our mortgage advisors are all licensed professionals.

What types of properties does nesto consider?
nesto would consider financing, renewing and refinancing mortgages on existing owner-occupied type-A properties used as a primary, secondary or vacation residence with up to 4 units as part of a multiplex. This includes owner-occupied rentals where some units within the property are rented out.  
Note: Units in a multiplex must have their own separate entrances. Type-A properties are defined as those accessible year round, centrally heated and built on a foundation.
Final Thoughts
Choosing the right mortgage lender is a critical decision in your homeownership journey. Here at nesto, you can trust that you'll receive a low-rate mortgage, expert advice, and a seamless online experience – all without paying any commissions. 
Whether you're a first-time homebuyer or looking to refinance, nesto's innovative digital platform and dedicated team of mortgage experts are here to support you every step of the way. Join the thousands of Canadians who have trusted us to realize their homeownership dreams. 
We offer you expert advice without the costs. Start exploring nesto's low rates today!
---
Ready to get started?
In just a few clicks, you can see our current rates. Then apply for your mortgage online in minutes!
Today's Best Mortgage Rates as of October 2, 2023