Home Insurance in Canada | Types & Coverage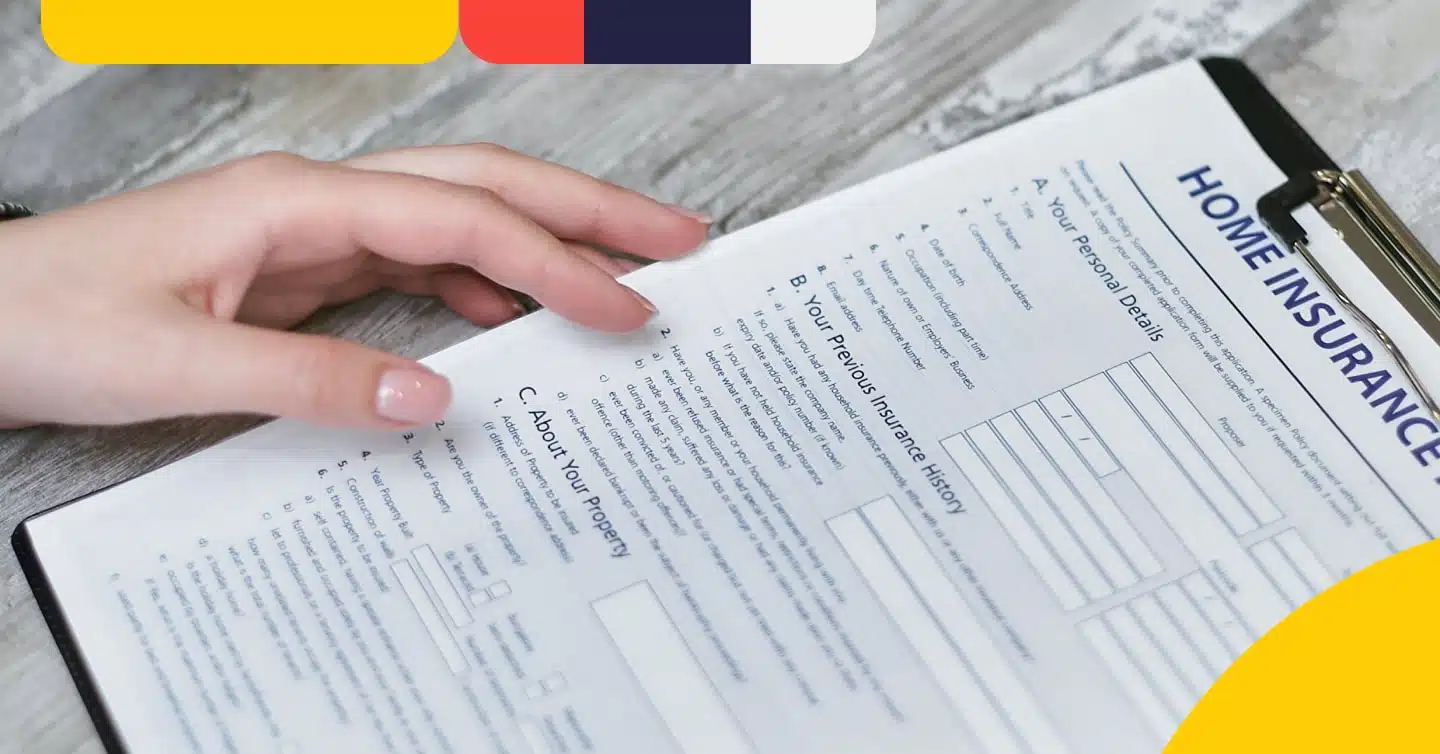 Homeownership is a major milestone that many of us, Canadians, aspire to. But it also brings its share of questions such as how to best insure your home for damages in case of an unexpected event. To help you with this question, we've put together this article to provide an overview of the different types of home insurance available in Canada, the coverage that each type offers and how to compare the home insurance companies available online. We hope this will help you make an informed decision about the coverage you need for your home and belongings, whether you're looking for the best home insurance in Ontario or any other Canadian province. 
---
Key Highlights
Since your home is likely to be your most valuable possession, it's normal that you want to protect your investment with the best home insurance. Looking after your property is very important but protecting it in case of an unexpected event is also a key step to protect your property.
Picking the right home insurance company for your property can be stressful as there are so many factors to consider. This is one of those situations where picking the cheapest option can be very costly in case of damage or catastrophe.
 When you compare home insurance quotes, check the named perils or exclusion list and seriously consider add-ons and opportunities to increase liability coverage to ensure that you're fully covered.
---
Are you a first-time buyer?
What is Home Insurance?
Home insurance is a legal document that can help protect your home, belongings, and financial future in the case of an unexpected event. It's not a legal requirement for homeowners, but many mortgage lenders will require you to have a home insurance policy in order to protect your loan. Home insurance is essentially a type of insurance that will compensate you for any damage or even destruction of your home and its belongings caused by unforeseen events such as fire, theft, wind or other criminal, climatic or accidental threats.
Types of Home Insurance Coverage
There are several types of home insurance coverage to choose from depending on your property, its value and your budget so let's look at the following common types of coverage in more detail.
Basic Coverage
The basic coverage, also known as 'named perils', will only cover damages from the named events listed in your policy. These are dangerous events such as theft, fire, smoke, lightning or strong wind. Any damages caused by other events not specifically named in the policy won't be covered. This type of coverage is the most inexpensive of the 4, the shorter the list of named perils, the cheaper it will be but this comes with its associated risks.
Broad Coverage
The broad coverage is quite similar to the basic coverage but it comes with an extended list of named perils. In addition to what we saw previously, it may include events such as burglary/break-in damage, falling objects (like branches or trees), damage caused by weight of ice and snow, freezing pipes or accidental water damage. Again, if the cause of the damage isn't named in the policy, you won't be able to make a claim and won't be covered for any repairs or replacements.
Comprehensive Coverage
The comprehensive coverage will be the insurance that will give you the best coverage for your property and your belongings. This option will be more expensive but will give you peace of mind. This type of coverage won't include a list of named perils but will contain a list of exclusions. Earthquakes and floods are a few examples of possible exclusions, found in these types of home insurance policies meaning that any damages caused by one of the exclusion events won't be covered by your policy and you'll need to cover the full cost of repair or replacement yourself.
Personal Liability
Personal liability is the part of your home insurance that covers you as the liable person if someone gets hurt on your property or damages are caused by something belonging to you. It covers things like animal bites, accidents, third-person injuries happening on your property and even events like a tree falling onto a car or a neighbour's house.
Find a better rate, and we'll match it, beat it, or give you $500*.
*Conditions Apply
With nesto, it's stress-free
Home Insurance Add-ons and Increases in Coverage
Once you've figured out which type of home insurance you want to get, you'll need to carefully consider whether or not you want to add any extras also known as insurance endorsements or riders. These add-ons offered by Canadian home insurance companies allow you to get coverage for events that aren't originally included in your home insurance policy. Typical home insurance riders are events such as floods, earthquakes or identity thefts as well as loss or damage of specific items such as artwork, jewelry or specialty items.
You may also consider increasing your liability coverage if you feel that the one offered with your plan is too low and you can afford to bump it up.
How Deductibles & Premiums Work
As with any legal document, you'll want to make sure you review your home insurance policy so that you understand exactly how deductibles and premiums work.

Your insurance premium is the actual amount of money you'll pay each month according to your home insurance plan. The deductible is the money that you'll have to cover yourself before the insurance company takes the relay and covers the rest of your claim.
Some policies have a high out-of-pocket deductible when you make a claim and this often translates into lower premiums each month.
Factors That Affect Your Insurance Quote
As money-conscious homeowners, you'll be happy to learn that there are ways to get a cheaper insurance premium. So let's look at some of the common factors that can affect your insurance quote.
As we saw in the previous section of this article, the primary factor will be the type of coverage you choose. The more comprehensive the coverage, the higher the cost of the policy.
There are some factors that are directly linked to your home, such as:
The location of your property; especially if you're in an area with high crime rates or a high risk of natural disasters.
The estimated cost to rebuild your home from the ground up if it were completely destroyed will also impact your premiums. The higher the replacement cost, the higher your insurance premium will be.
Also, upgraded houses, renovated properties and newer homes will have a lower risk of damage due to wear and tear compared to an older home and will result in cheaper premiums. This also applies to homes with newer roofs or roofs made of certain materials, you'll likely end up with lower quotes.
Finally, what you have inside your home such as any art collection, valuables or jewelry as well as hot tubs or pools will also have an influence on the home insurance rates you'll get.
Some other factors are linked directly to you as the homeowner, such as:
Your credit score or your past claims. Have you made many claims in the past? If so, insurance companies may consider you a higher risk, and you may be charged a higher premium. 
Insurance Comparison Websites vs Insurance Providers
Shopping for home insurance can be a daunting task, but there are a few steps you can take to make sure you get the best deal. One of the best ways to shop for home insurance is to compare quotes from multiple insurance providers and also use home insurance comparison websites. Insurance comparison websites can be a great resource for comparing multiple policies, as they allow you to view side-by-side quotes from different insurers. These websites also provide useful information and resources to help you understand the coverage options available from the best home insurance companies in Canada. On the other hand, if you prefer to go directly to an insurance provider, you can contact them directly for quotes and to discuss your needs. Ultimately, it's important to compare quotes from multiple sources to ensure you get the best coverage for your budget.
Most Common Types of Coverage per Province
When getting home insurance in Canada, there are several provincial considerations that you should keep in mind. Here are some examples of the most common types of coverage per province:
Ontario: In Ontario, it's important to ensure that your policy includes coverage for water damage, as this is a common issue due to heavy rainfall and snowmelt. You may also want to consider additional coverage for sewer backup and overland water damage.
Quebec: In Quebec, home insurance policies are often more expensive due to the risk associated with older properties. With this in mind, you may also want to consider additional coverage for water damage or electrical damage, as these areas are also common issues in the province.
British Columbia: In British Columbia, you may want to consider earthquake coverage, as the province is located in a seismic zone and is at risk of earthquakes. You may also want to consider coverage for landslides and other types of natural disasters.
Alberta: In Alberta, it's important to ensure that your policy includes coverage for floods and forest fires, as these are common issues in the province.
Saskatchewan and Manitoba: In these provinces, it's important to ensure that your policy includes coverage for surges and overland flooding damages caused by extreme weather events, especially in the region of Winnipeg and the Red River.
Atlantic Provinces (New Brunswick, Nova Scotia, Prince Edward Island, and Newfoundland and Labrador): In the Atlantic Provinces, it's important to ensure that your policy includes coverage for damage caused by windstorms and hurricanes, which are common in the region. You may also want to consider additional coverage for water damage.
It's important to speak with your insurance provider to determine the specific risks and coverage needs for your property, based on your location and other factors.
FAQ
Here are the answers to some of the frequently asked questions about home insurance in Canada.
How Can I Lower My Home Insurance Premiums?
If you're looking to lower the home insurance premium of your current home, there are a few things you can do such as asking to increase your deductible in case of a claim, improving your credit score or bundling up all your insurance policies with the same company and asking for a discount. You can also decide to renovate your home or add safety features that will help you lower your home insurance premium. If you want a lower home insurance premium while still house hunting, your best bet is to find a property in a zone that is not classified as high risk for natural disasters such as floods or earthquakes as these zones bring higher premiums.
How Do You Make a Home Insurance Claim?
The first thing to consider is the size of the claim compared to your deductibles. 
If your home has suffered substantial damage which could be covered by your policy then you'll want to make a claim directly to your home insurance provider. The main thing to keep in mind is that you'll need to back your claim with as much evidence as possible. Contact them as soon as possible and discuss with one of their experts to assess the damage.
Final Thoughts
Home insurance is an important component of protecting your property and possessions. It is important to understand the different types of coverage and get the right coverage for your needs. There are many options available, so it's best to research different policies and compare quotes to make sure you are getting the best coverage for your money. Taking the time to review what is offered will help you make an informed decision and ensure that your home and belongings are properly protected.
---
Ready to get started?
In just a few clicks, you can see our current rates. Then apply for your mortgage online in minutes!
Today's Best Mortgage Rates as of September 28, 2023