Types of Mortgage Lenders in Canada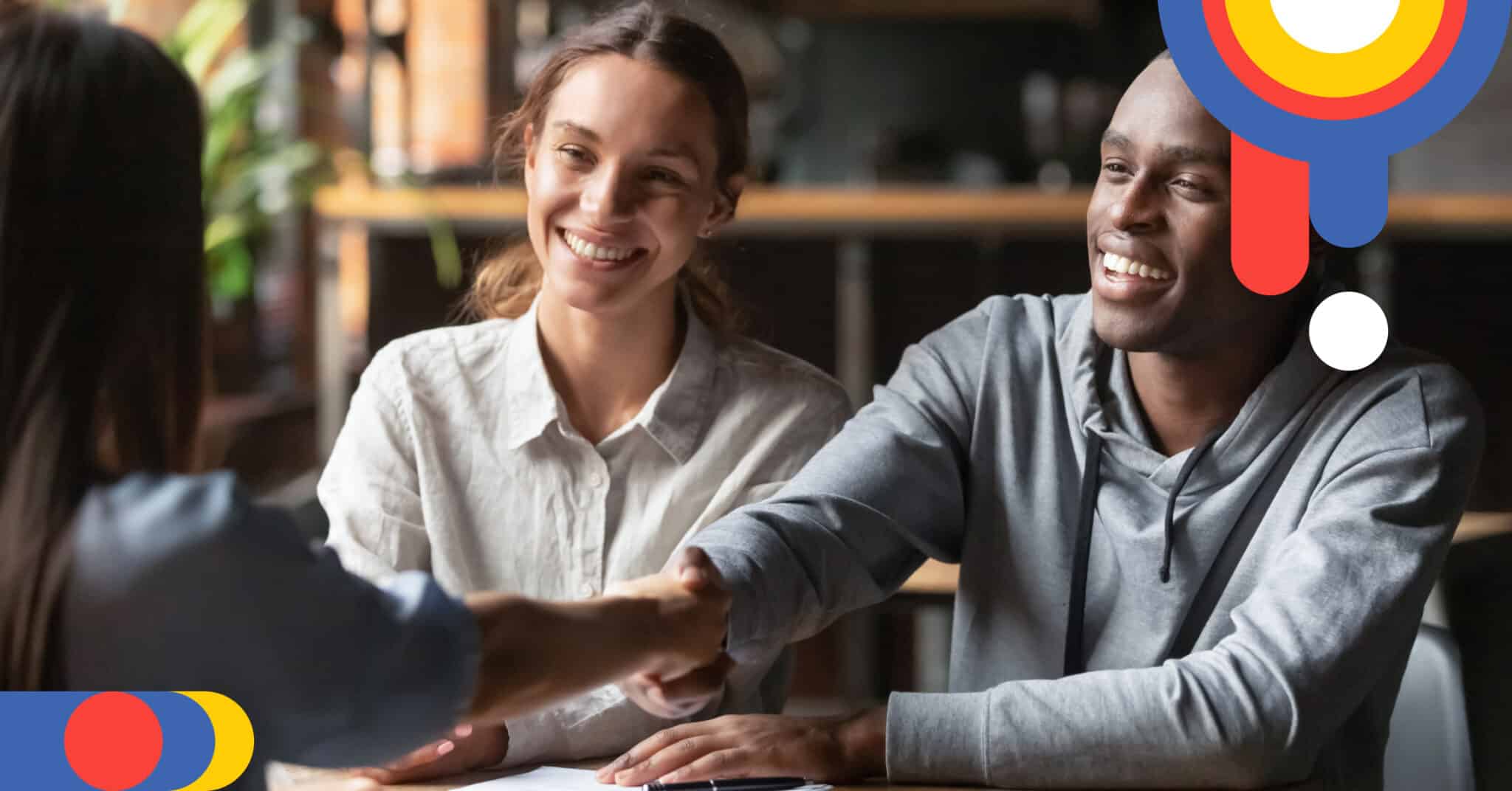 What is a Mortgage Lender?
A mortgage lender is any institution, bank, trust, credit union, corporation, syndicate or individual that provides a loan secured against a property. A mortgage lender has specific approval criteria that vary with their risk appetite. The various types of mortgage lenders have different lending guidelines depending on how regulations apply to them.
Lenders set the pricing, terms and conditions based on the risk they take. These risk factors in mortgages are measured by reviewing the applicant's credit history, understanding their loan-to-value ratio, and calculating their debt-to-income ratio by confirming their income and employment. Prime lenders will additionally have the ability to protect themselves against default if the mortgage lending requires default insurance to be purchased from CMHC, Sagen (formerly Genworth), or Canada Guaranty (formerly AIG Canada).
---
Key Takeaways
A mortgage lender can be an institution, bank, trust, credit union, corporation or individual that lends money secured against a property.
In Canada, mortgage lenders can be federally regulated financial institutions (FRFI), provincially regulated lenders and credit unions, or registered private lending syndicates. All regulated mortgage lenders will fall within these three categories.
Some lenders will have access to both prime lending and alternative lending solutions.
---
Are you a first-time buyer?
What is a Mortgage Broker?
Mortgage brokers specialize in finding the best terms and conditions that match a client's real-estate secured lending needs. While a mortgage lender provides the loan, a mortgage broker acts as an intermediary between a borrower and the lender. While mortgage brokers don't provide the loan or write the terms or conditions, they will help applicants find the best rates. 
Mortgage brokers collect information on their clients, and the clients' mortgage needs to evaluate the suitability of a loan. Brokers must also conduct due diligence concerning the client's identity, employment and source of funds. Brokers are licensed mortgage professionals who often have relationships with multiple lenders and can seek exclusive rates and solutions that would otherwise not be available if a borrower goes directly to the lender. Additionally, Mortgage brokers get paid a commission, the finders fee from the lender for finding the client.
Types of Mortgage Lenders in Canada
A or Prime Lenders
A-lenders, known as 'prime' mortgage lenders, include but are not limited to, federally-chartered banks and provincially regulated credit unions. Generally, these lenders will have the strictest lending requirements since they are looking to lend to applicants with the lowest level of risk whilst having the highest financial stability.
A-lenders and monoline mortgage lenders who access prime lending through them have stringent lending guidelines. Prime lenders generally will only lend to borrowers with good credit and employment history, stable income, and low debt-to-income ratios. To be approved for a mortgage through a prime lender, you must pass a mortgage stress test. While qualifying for a prime mortgage can be challenging, you will be compensated with some of the best rates in Canada. 
B or Subprime Lenders
Some Canadians with excellent credit history and a stable income may still be unable to qualify for a mortgage with a prime lender. The most common use of subprime lending is an exception on the debt-to-income ratio due to the lack of inclusion of personal income if registered as a corporation. subprime lending is more flexible but does not offer default-insured lending, making it a higher risk for both lender and borrower; therefore, its rates are priced higher on average.
Subprime lenders may offer higher rates in line with the risk they are taking; however, they serve a purpose to provide Canadians not meeting typical stress testing guidelines a path to homeownership. Some alternative lenders will offer prime and subprime lending through separate arms of their mortgage business. While some big banks may offer alternative lending through their prime business by setting pricing and guidelines due to their relationship with the client and the specific risk the lending poses for them.
Private or Syndicate Lenders
A private or syndicate mortgage lender is an individual or corporation that lends money privately, setting their terms and conditions for both the approval process and the mortgage itself. Private lenders come in different forms and can range from a friend, family member, or a business, to a syndicated lender specializing in private lending. Private mortgage lenders can set their terms and rates since they are not regulated similarly to other banks and financial institutions. 
A syndicated lender can take many forms, from a mortgage investment corporation to a private pooled mortgage fund, reducing overall liquidity risk by pooling various investors' money. A syndicated mortgage must be completed using the provincial regulator's process and meet their requirements concerning suitability. 
Although private mortgage funds can be costly, they suit their need in the mortgage marketplace by helping clients who do not meet all the typical risk appetites of prime or subprime lenders. A private mortgage can be a timely advice-based solution if a borrower encounters foreclosure. A competent broker could set up a small private mortgage to keep The current loan up to date and align the title to the owner. The private mortgage can also be used to do much-needed repairs and sell the property with some profit so that the owner is left with more than just debt.
Other Lenders
Monoline lenders exist solely to provide secured lending solutions (hence the name monoline, or 'one' line of business). Monoline lenders specialize in providing money to borrowers to secure mortgages. Monoline lenders include publicly-traded and privately-held mortgage finance corporations, such as First National and nesto, respectively. 
Some monoline lenders like First National have prime and subprime lending sides. They tend to have better rates as they use qualified mortgage brokers to sell their products, reducing their overhead costs to run the business. Some lenders will only offer their most competitive rates and terms through a mortgage broker due to their relationship with the brokerage. Mortgage finance companies understand the mortgage space in real time and can make conditions more flexible and specific to the borrower's needs in an evolving housing market.
Get approval on your low rate today
No big bank bias, just commission-free experts ready to help you.
Choosing a Mortgage Lender
Choosing a mortgage lender is a balancing act between finding the right lender for your needs and being realistic about the kind of mortgage you are likely to get approved. A mortgage is a huge investment, and finding the right lender is one of the most important parts of the process. At nesto, we help borrowers compare the best mortgage rates available based on their financial goals and situation, and we can lend to them directly.
If you're looking for a mortgage in Canada, here are the key points you'll want to consider before choosing a lender:
Interest Rates

What interest rate can you get approved for? You want to aim for a lower rate of interest since mortgages usually last for many years, and even small differences in percentage can save you thousands of dollars over the lifetime of your loan.

Monthly Payments

Higher rates and shorter terms are common with subprime and private lenders, making your monthly mortgage payment costlier and possible payment shock at renewal time. Other than interest rates, the mortgage payment is one of the most important factors when choosing a lender. Making sure you can comfortably make your mortgage repayments each month, even if the rates were to increase, is an important part of picking your mortgage. Check out our mortgage repayment calculator to see how much your mortgage payments could cost you monthly.

Terms and Conditions

Every lender will have their terms and conditions for the mortgage you choose. While many of these will be fairly consistent with prime lenders, alternative lenders will have their fine print. At the time of commitment signing, it's worth ensuring you know your loan's rules. Take the time afforded to you by your mortgage expert to review these terms and conditions – especially the clauses concerning mortgage default and breakage penalty. No mortgage or their terms and conditions are created equally, so be certain by having a qualified mortgage professional work on your behalf to get you the best solution for your needs. Speak to a non-commission mortgage expert at nesto today!

Prepayment Privileges

Prepayment options that go directly to pay off your principal come in many forms and have different limitations based on your lender. If you choose to exercise them, they will save you time and money so you can become mortgage free faster. A qualified mortgage expert can help you negotiate better prepayment options or explain if they might be lender or solution specific.

Prepayment Penalties

These are costs associated with paying your mortgage early or breaking it before it has finished its term. These can be surprisingly costly, so it's important to understand them before signing your mortgage contract.
FAQ
These are some of the most common questions Canadians ask in 2022 about choosing a mortgage lender.
Which score do mortgage lenders use in Canada?
Generally, mortgage approval decisions in Canada are based on FICO scores. Equifax and TransUnion are Canada's two most popular bureaus that report credit scores. Although it varies by lender, a credit score of around 680 FICO or more is considered a good starting point for prime mortgage lenders. Anything below 600 FICO will require you to work with a qualified mortgage broker with access to a subprime lender.
Who is the biggest mortgage lender in Canada?
The Royal Bank of Canada (RBC) is the largest lender in the country and makes up nearly 30% of Canada's mortgage market as of 2020, with a total residential mortgage lending amount of over $310 billion.
What type of lender is nesto?
nesto is a mortgage finance company known as a virtual lender since we are 100% digital in our mortgage originations. nesto offers competitive rates and transparent advice while providing a virtual mortgage experience from start to finish.
Where does mortgage money come from?
Mortgage money in the prime space comes from different types of bonds through the money markets. However, new mortgages in the prime space on homes priced over $1M, with amortizations greater than 25 years, or to purchase an investment property are sourced from uninsured money. Meaning that the government of Canada does not guarantee money and as such, mortgage interest rates in this criteria are priced higher. Whereas privately pooled or publicly listed investments finance private and subprime mortgages.
Final Thoughts
There are many mortgage lenders, and they offer to lend with varying risks and terms. Not all lending solutions are appropriate for every borrower's situation, so it is always advisable to consult a qualified mortgage professional before signing a mortgage contract. Finding the right lender is a big step in the journey to homeownership. At nesto, with our transparent and honest mortgage advice, we help guide thousands of Canadians in finding a suitable mortgage solution. Our commission-free mortgage experts will help you understand your choices and how to qualify for the best rate. Reach out today to speak to an advisor at nesto!
---
Ready to get started?
In just a few clicks, you can see our current rates. Then apply for your mortgage online in minutes!
Today's Best Mortgage Rates as of November 29, 2023