How to negotiate a house price in Canada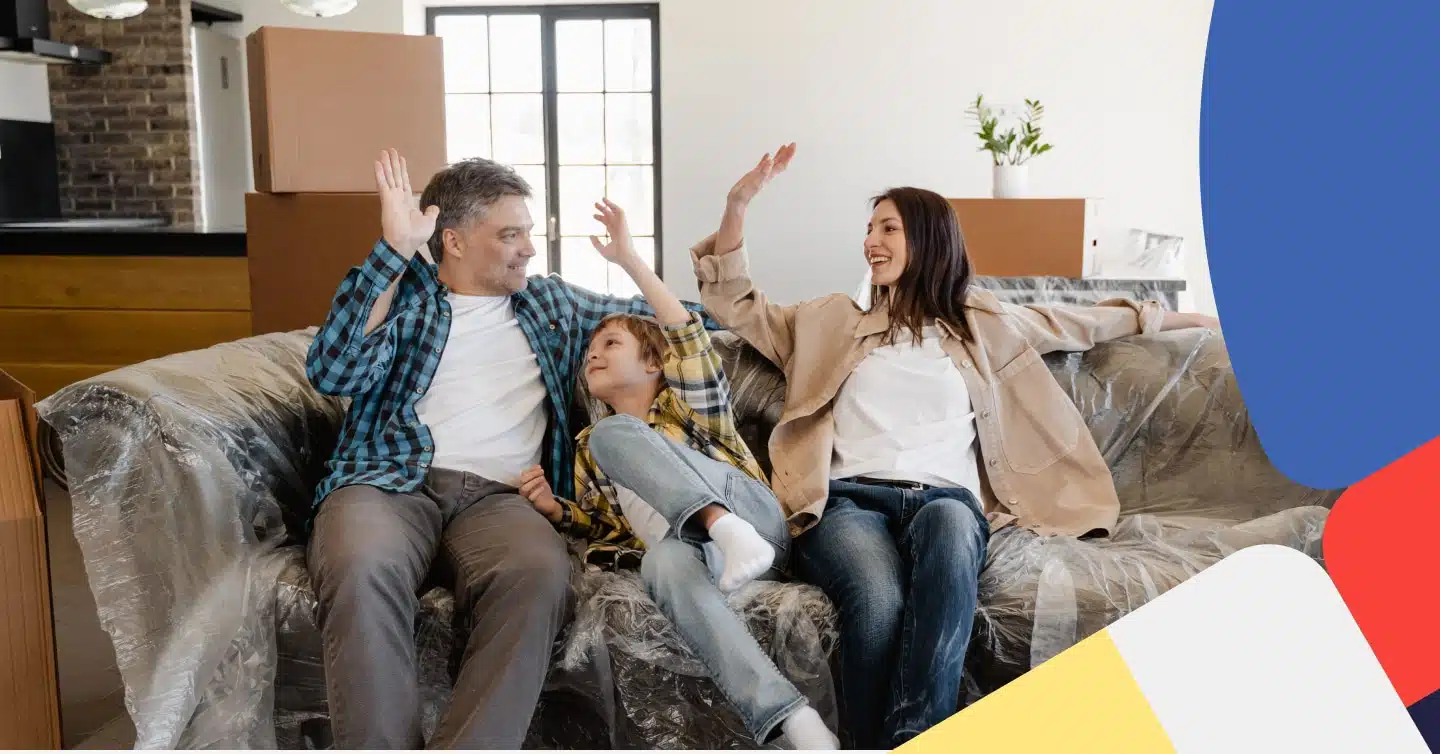 Imagine standing outside a beautiful house, with a "For Sale" sign in the front yard. You've always dreamed of owning your own home, and this one seems perfect. You're excited, but you also know the price tag is higher than you can afford. What do you do? The answer is simple – negotiate!
Negotiating the purchase price of a house can seem intimidating, but it's a necessary step in the home-buying process. In this blog post, we'll provide some tips and strategies for negotiating the best house price in Canada. 
---
Key Takeaways
Be ready to negotiate as you embark on the homebuying journey as it's a crucial part of the process that will save you thousands of dollars.
Become knowledgeable in the local market and work with experts who will guide you and help you negotiate a better price.
Learn and apply effective house price negotiation strategies shared in this article to get a better deal on your dream house.
---
Are you a first-time buyer?
How to Negotiate the Best House Purchase Price in Canada  
Negotiating the price of a house in Canada can be intimidating, but if you take the right steps, you can save thousands of dollars in the long run. It's important to research recent sales prices for similar properties, understand the local housing market, find a good real estate agent and be willing to compromise. With these steps and effective negotiation, you can get the best deal on your dream home. For example, by knowing the market value of similar properties, you can negotiate a better price for your desired house. 
Here's Why You Should Negotiate Your Home's Purchase Price
Negotiating the purchase price of a home can potentially save you a significant amount of money.
By negotiating, you may be able to lower the price of the home which would result in significant savings on interest payments over the 20 or so years of repayment of your mortgage. By haggling down the price of the house, you may be able to agree on additional benefits or upgrades on the property that you would have not benefited if you hadn't started house price negotiations. Additionally, negotiating can give you a sense of control over the whole process.
Steps to Set Yourself Up for Success
Here are some steps to set yourself up for success:
Know if you're in a buyer's market or seller's market 
To negotiate house prices, you'll need to understand the current market. What's the housing inventory level in your region? Check out the latest statistics on the Canadian Real Estate Association (CREA) website to know more about the current situation. If there are more properties for sale than there are buyers, then you're in a buyer's market. In this case, it can give you more negotiating power. On the other hand, if there are more buyers than there are properties for sale, it's called a seller's market. Negotiating a good price may be more challenging in those periods.
Find the right realtor for your needs
A good real estate agent can provide valuable insights into the local market and help you negotiate a better price. Look for an agent with experience in your preferred neighbourhood and who is responsive to your needs. Do not hesitate to speak to a few until you find the right one.
Be sure to research the local market, and recent listings sold
Knowing the recent sales prices of comparable properties in the area can give you an idea of what the property is really worth. You can use this information to inform your negotiation strategy. Check out our real estate guides on many cities in Canada.

Keep a positive outlook & don't sweat it if you don't get your first offer accepted 
Negotiations can be intense, but it's important to stay positive and flexible. If your first offer is rejected, don't give up. Keep negotiating and consider making a counteroffer.

How Much to Negotiate the House Price?
Buyers often offer 5- to 10% below the asking price when negotiating a house they want to purchase. But depending on many factors such as the condition of the property, the current market, the financial situation of the seller, the time the property has been on the market, any changes in the neighborhood, your payment conditions, contingencies, etc, you can certainly offer between 10 to 20% below the asking price and are like to get a positive response from the seller.
In a buyer's market, you can expect to start the negotiation up to 20 % of the house price as sellers are not getting many offers and won't let go of a potential buyer so easily.
5 Tips For Negotiating A House Purchase
Here are five tips to help you get the best deal when you negotiate house prices.
Know your budget and stick to it: Before starting negotiations, it's essential to know how much you can afford to spend. Create a budget that includes all associated costs such as closing fees, inspection fees, and any potential repairs. Stick to this budget and avoid being tempted to overspend during negotiations.
Don't Be Afraid to Ask for Repairs: Take the time to get a home inspection. Once you get the report, see if there are any recommendations for repairs. Ask the seller to make them before agreeing to buy the home. 
Get Pre-Approved for a Mortgage: Show the seller that you're serious about buying the house by having a pre-approval letter from a lender. This can give you a serious advantage in the negotiation, especially if there are several interested buyers.
Understand the seller's motivations: What are the seller's motivations? Are they motivated to sell quickly? In this case, you get a better chance to get your offer accepted even below the asking price. Researching the seller's situation can help you tailor your negotiations to their needs.
Be patient: Negotiations can take time, so be patient and avoid rushing the process. If you are in a hurry to purchase a property, you may be more likely to make concessions that you later regret. Take the time to research the market, understand the seller's motivations, and negotiate effectively. By being patient and persistent, you can negotiate a great deal on your dream home.
Find a better rate, and we'll match it, beat it, or give you $500*.
*Conditions Apply
With nesto, it's stress-free
Frequently Asked Questions (FAQ)
Here are some questions regarding the negotiations while buying a property.
What kinds of techniques should I use when negotiating a house purchase? 
There are many different tactics you can use during negotiations, such as making smaller requests to start with and then building up to more significant asks, being open-minded and flexible on the terms of the agreement, suggesting a win-win solution that both parties can benefit from, and doing your research on market trends to be well informed.
What should I consider when preparing for negotiations?
When you're preparing for negotiations, it's important to know what the market value of the house is, understand the local housing market and recent listings sold, and be aware of the seller's motivations for selling. Additionally, make sure to assess your own budget and financing options before making any offers, as this will give you a good idea of what you can afford. It also helps to develop an understanding of the negotiation process and potential pitfalls so you can avoid them. 
What should I do to make sure the negotiation process goes smoothly? 
To ensure an efficient and successful negotiation process, consider being prepared and organized. Research the market beforehand so you understand what's realistic and fair, decide on a budget and stick to it, be willing to compromise, and listen to the other party's needs. Additionally, have a clear idea of what you want and be willing to fight for it. Finally, document any agreements that are made so they can be referred to later on.  
Final Thoughts 
In conclusion, negotiating the best house purchase price in Canada can be a challenging process, but by keeping these tips in mind, you can set yourself up for success. Remember to prepare in advance, know your priorities, stay calm and respectful, communicate clearly, and be willing to listen and compromise. And when it comes to financing your home purchase, speaking to a mortgage expert can be a valuable resource. They can provide guidance on the best mortgage options for your situation and help you navigate the process with confidence. So if you're ready to kickstart your journey to homeownership, don't hesitate to reach out to a mortgage expert today!
---
Ready to get started?
In just a few clicks, you can see our current rates. Then apply for your mortgage online in minutes!
Today's Best Mortgage Rates as of November 29, 2023