How to Find a Great Real Estate Agent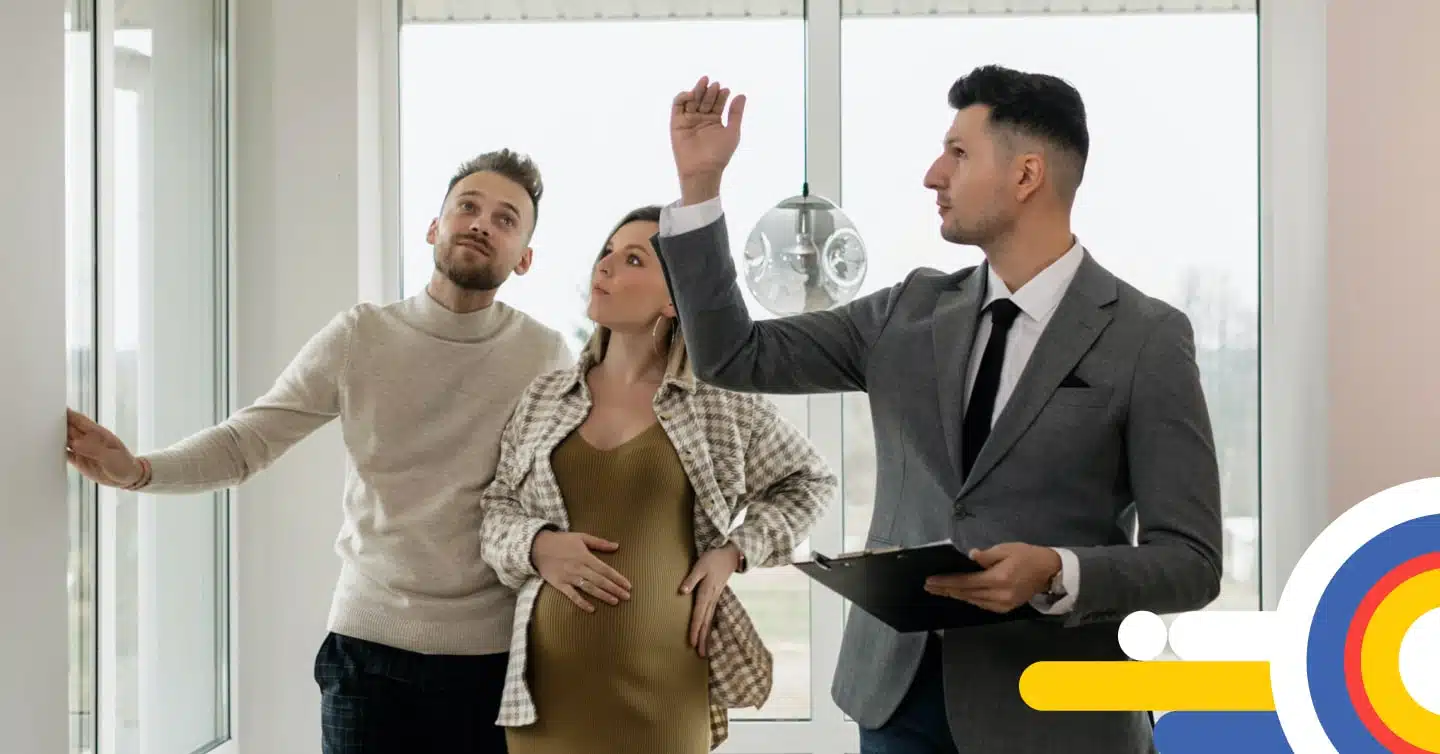 Looking to buy or sell a property? Finding a great real estate agent is essential, specifically if you're new to the process of buying and selling houses. With so many professionals to choose from, you need to be clear on what you're looking for in a real estate agent as they'll be the ones guiding you in this complex process. Note that the word Realtor® refers to a real estate agent who is a member of the Canadian Real Estate Association (CREA), not all real estate agents are Realtors®. In this article, we'll guide you on how to find a real estate agent who can help you achieve your goals. 
---
Key Highlights
Selling or buying your home can be a stressful process so finding the right real estate agent will make all the difference.
Take the time to learn how to find and choose a real estate agent for what will be one of the biggest financial transactions you'll ever make.
 Don't ignore red flags by comparing answers, meeting them in person and making sure they are a good fit for you.
---
Are you a first-time buyer?
How to Find a Real Estate Agent in Canada
1. Get Pre-Approved for a Mortgage
It's wise to get pre-approved for a mortgage before contacting a real estate agent as this will help you determine exactly how much you can afford on a property. It will also give you a competitive advantage with sellers, as they'll see that you're ready to buy. Additionally, working with a real estate agent who knows that you've been pre-approved will help accelerate the home-buying process and make it easier for you to find a property meeting your needs and budget.
2. Get Referrals from Friends & Family
Your network should be the first place to gather real estate agent recommendations. Personal referrals will give valuable insights into the agent's reputation, communication style, and negotiation skills. However, keep in mind that you still need to investigate each agent even if they come recommended by someone from your network of friends, colleagues or family.
3. Research & Create a List of Realtors®
Do some research on good real estate agencies in your area. Check their websites as well as their listings, and get a better idea of the types of properties they deal with. Check online for "best real estate agent near me" or "reputable agent in XYZ" replacing XYZ with the name of your town, for example, and see if you can find any recommendations from buyers and sellers. If you're a first-time buyer, make sure to find an agent who is familiar with first-time buyers as they'll be better equipped to help you navigate the process. Drive around the area where you want to buy or sell to see which agents are active in that part of town. Finally, create a list of all the agents you got referrals for and those you've found in your research in order to compare real estate agents.
4. Interview 2 to 3 Real Estate Agents Before Selecting
Once you've created your first list, your next task will be to narrow it down to a handful of real estate agents. Interviewing real estate agents is a great way to determine whether they are a good fit for you and assess whether or not they know the local market. Get on a call with them, ask for a proposal or agree to meet up with them as this will give you a better idea of their level of professionalism and their fit with you. 
5. Ask Agents the Right Questions
Asking the right questions before selecting your real estate agent is essential because it can certainly make a difference between a smooth transaction and a stressful one. The right questions will help you identify the best Realtors® who are knowledgeable, experienced, and have a good reputation in their area. Trust your gut as you interview real estate agents.
Find a better rate, and we'll match it, beat it, or give you $500*.
*Conditions Apply
With nesto, it's stress-free
Questions to Ask Your Real Estate Agent
When interviewing real estate agents, there are some obvious questions that you should certainly consider asking in order to compare them. We've listed a few below but do not hesitate to ask even more questions that are relevant to your personal situation or experience.
What are your priorities for buyers & sellers?
This question touches on the knowledge the agent has on the market, the sellers' priorities and the buyers' priorities. Furthermore, some agents represent both parties and it's essential to be aware of it beforehand.
How many homes have you sold in the past 12 months?
Essentially with this question, you'll want to assess their experience and their success rate as a representative of sellers. How good are they at their job?
What is your "days on market" average?
The real estate agent's experience and network will make a huge difference in the number of days a property stays on the market. Knowing their average "days on market" will give a better idea of what to expect, in terms of the market in general and the expertise of the real estate agent.
How well do you know the market in my neighborhood?
Picking a Realtor® that is familiar with your chosen neighborhood means that they'll be the first to know when a property comes onto the market. They'll also be able to make recommendations on specific areas or streets that you may have overlooked. Finally, they'll be better placed to assess you with regard to pricing your property or the price of the properties in the area.
Choosing a Real Estate Agent
Now that you know how to find a Realtor®, it's time to get started.
In Canada, real estate agents are licensed provincially so make sure to check their license and any other credentials before working with anyone. As we mentioned earlier, Realtors® are members of the Canadian Real Estate Association (CREA) and have to adhere to specific standards of professional conduct. You can check online if they are members of the association.
Once you think you've found the right agent, you'll want to take time to read through all the paperwork, contracts or agreements they'll forward you and be 100% certain that you understand the terms and conditions as well as the timeline proposed before signing anything. If you have any doubts, ask them to clarify anything unclear or even consider consulting with another agent. 
Websites to Consider with Your Real Estate Agent Search
The Internet is a great place to find best real estate agents and there are a number of websites that you can use to find reputable agents. Go on one of these agent finders' websites such as Realtor.ca, The Good Real Estate Company or Zillow Canada which lists agents and allows you to browse the database using specific criteria such as location, number of listings, years of experience or amount of reviews. Don't forget to also check social media platforms such as LinkedIn or Instagram to research potential real estate agents.
Final Thoughts
Buying or selling a house is stressful, no matter what, so let's ease the process by working with a friendly, experienced and competent real estate agent. Put all the chances of finding a great real estate agent by following these steps and remember that not everyone will be a right fit for you and your property.
---
Ready to get started?
In just a few clicks, you can see our current rates. Then apply for your mortgage online in minutes!
in this series Real Estate in Canada
Today's Best Mortgage Rates as of December 5, 2023