10 Essentials For When You Move Into Your New Home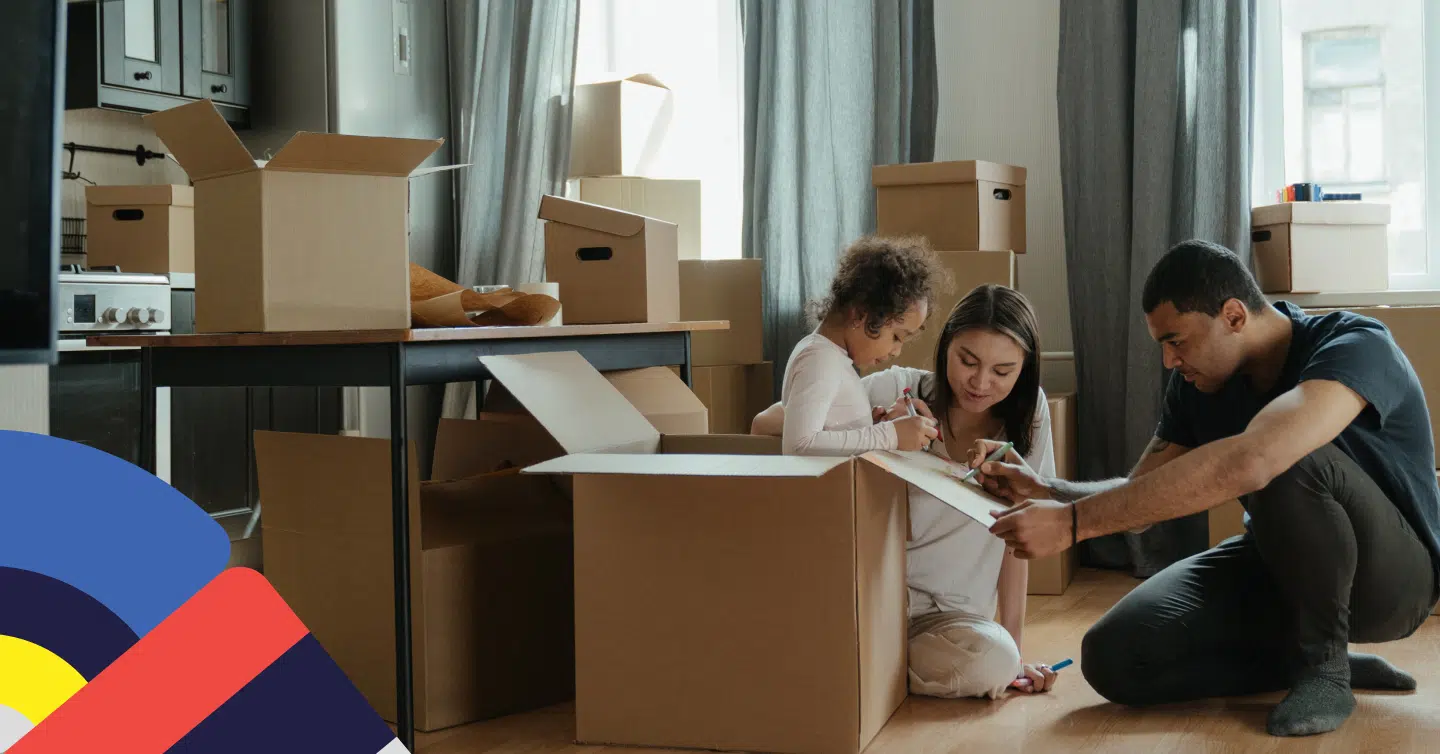 Moving day is stressful. You start early, end late, and are probably moving heavy boxes in between. Here's a categorized list of 10 essentials you need when you move into your new home, so that you can shake off that "I think I forgot something" feeling. 
---
Key Highlights
Make sure that all essential items are easily accessible.
When making your list of essentials, a mental walk-through of your everyday routine will help you determine what you need.
Plan with practicality in mind, but also for your comfort to alleviate as much stress as possible on moving day.
---
Are you a first-time buyer?
Top 10 Kitchen Essentials
Unpacking your kitchen is usually the biggest hassle out of all the rooms. Between cookware and the contents of your pantry, finding everything might take up a lot of time and energy. Having these essentials accessible to you will make your life easier.
Garbage bins and bags
A few plates, cups, and utensils
Scissors
Dish soap
Paper towels and/or rags
Ingredients for an easy meal (pasta + sauce)
A multi-purpose pan or pot
Pet food and bowls (if you have pets)
Bottled water
Instant coffee and/or tea bags
The coffee might not make or break you, but you will definitely thank yourself for having it handy. 
Top 10 Bathroom Essentials
Have you ever tried showering without a shower curtain? When it comes to bathroom essentials, you only realise you forgot something when you desperately need it. After a long day of carrying boxes, a hot shower and some pain killers will be welcome.
Toilet paper
Shower curtain
Shampoo and soap
Towels
Toothbrush and toothpaste
Deodorant
Any medication you may need
Basic first-aid kit
Plunger and toilet brush
Rubber gloves
A lot of these items fit into a travel size toiletries bag, so it's definitely worth having them nearby rather than in a taped up box. 
Find a better rate, and we'll match it, beat it, or give you $500*.
*Conditions Apply
With nesto, it's stress-free
Top 10 Living Room Essentials
Depending on the size and layout of your home, the living room is likely where you will be doing most of your unpacking. And since it's a high traffic area, it's good to have some essentials on hand.
Light bulbs
A tool kit
A box cutter
Duct tape
A broom or duster
All purpose cleaning solution
Fold-out chairs and table
A fan or space heater (depending on the time of year)
A pen and paper
Important documents / banking information (in case you don't have your home Internet set up yet)
You never know what previous owners will and won't leave behind; you don't want to be unpacking in the dark.
Top 10 Bedroom Essentials
No matter how prepared you are for moving day, unexpected obstacles can turn your one-day unpacking ambition into a two-day endeavour. By the time you're turning in for the day, the last thing you want to do is scramble through boxes to find bedding and comfortable clothes.
Pillows
A set of sheets
Your pajamas
A spare change of clothes
Chargers
Hamper or laundry basket
Closet hangers
Bedside lamp
Extra blankets
A book
When it comes to the bedroom, prioritize your comfort and plan for potentially not having home Internet access for a couple days. 
FAQ
Here are some frequently asked questions about essential items you need when moving into your new home. 
What to do on the first day you move into a new house?
Clean and unpack as much as you can. It's easy to get a little too ambitious with your move-in day plans, so make sure you're being realistic about your goals and prioritize certain rooms and items over others.
What is the best day of the week to move into a new house?
If you can't take time off work, Thursday or Friday are the best days to move into a new house. This gives you the weekend to unpack and get settled in so that you can start your work week stress-free on Monday. 
Final Thoughts
When making a list of move-in day essentials, it's always helpful to do a mental walk-through of your every-day routine. It's easy to take working light bulbs and pillowcases for granted, but on the day you move into your new home, you'll be grateful you had them at the ready. Having these 10 essential for moving in down also helps you focus on unpacking and organizing your home in the coming days.
---
Ready to get started?
In just a few clicks, you can see our current rates. Then apply for your mortgage online in minutes!
Today's Best Mortgage Rates as of September 29, 2023