Where to Donate Everything in Your Home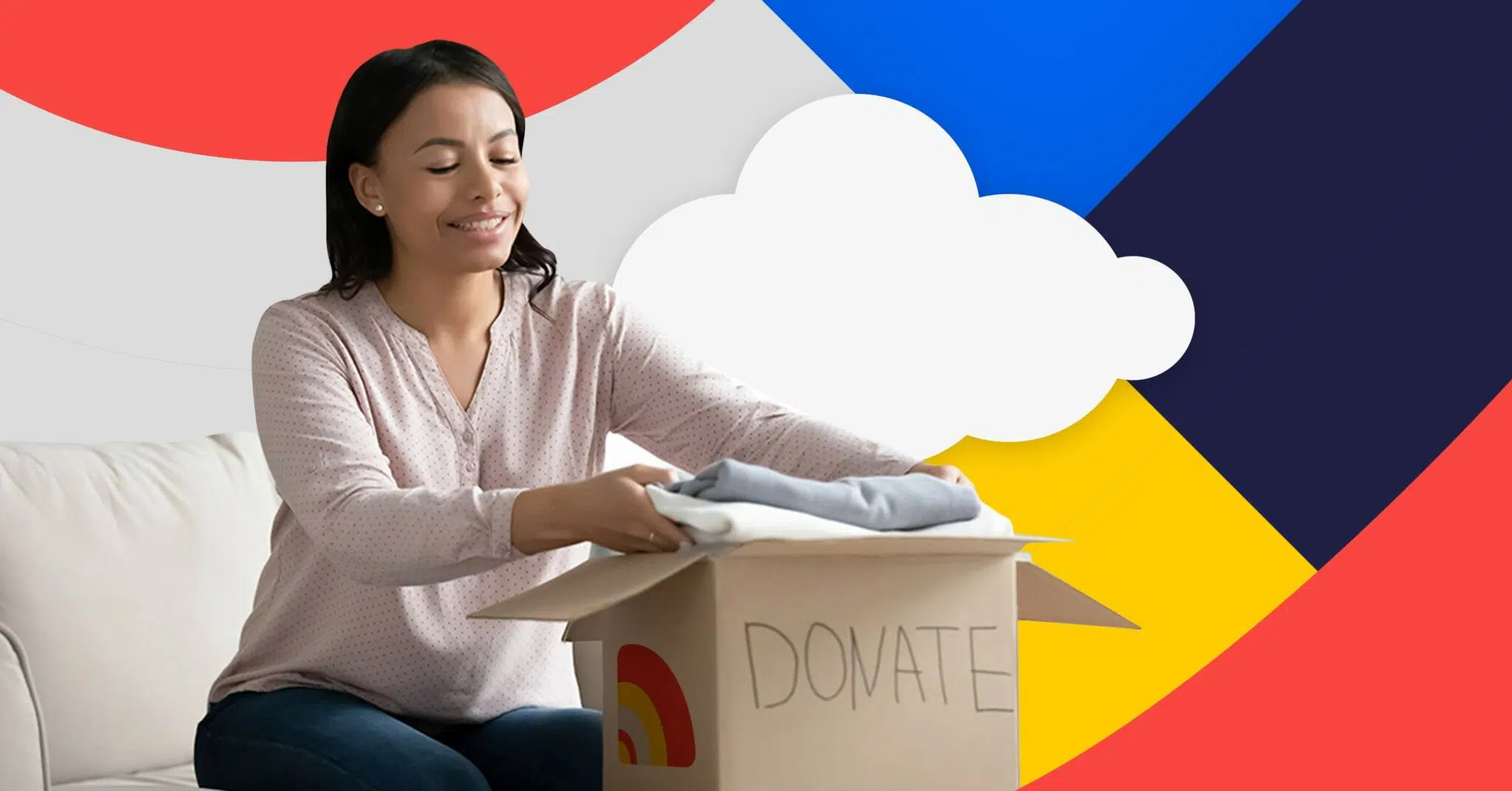 We all have those items we keep around the house – everywhere from the garage to the basement to the attic – even though we have no use for them, simply because we don't feel right about throwing them out when there's still life left in them. That's why we've compiled this list below to help you determine the best place(s) to donate your household items regardless of where you live across Canada. Not only will you keep more items out of landfill, but your gently-used items will also receive new life and assist people who are in need.
Are you a first-time buyer?
Donate Furniture
Salvation Army
The Salvation Army – As part of its stewardship of the Earth, The Salvation Army Thrift Store offers a unique way to serve through retail and recycling by helping divert waste from landfills. The organization encourages the donation of gently-used clothing, textiles and household items such as furniture. Once received, donated items are sorted and reviewed by production teams to give them the best chance of a second life through retail and recycling. Items deemed saleable end up on the sales floor where they're sold at affordable prices to raise funds for local Salvation Army programs and services. Items not sold in store are transformed by local recyclers into industrial rags, insulation material, and scrap metal to be used for cars, computers, etc.
Red Door Family Shelter
Red Door Family Shelter – Toronto's Red Door Family Shelter provides emergency shelter and support for women and children affected by domestic abuse, families experiencing a housing crisis, and refugee claimants with nowhere else to turn. When a family is ready to leave the shelter, the Moving Program provides them with basic furniture and household items to help them get started, allowing them to save money for food, clothing and other necessities, and helping them settle into a place to call home. High-priority items being accepted include: table and chair sets, dining hutches and sideboards; chests of drawers, dressers and night tables; coffee and end tables; shelving units and desks; and TVs (no later than 2010 models).
Habitat for Humanity
Habitat for Humanity – Everything available at 100+ Habitat ReStores across Canada has been donated by members of the community, local businesses or large corporations. Whether you're planning to clean out your garage or need a solution for overstock product, ReStores can help. Donations may be designated to local Habitats across Canada for homebuilding projects, international building programs, or the Indigenous Housing Partnership. Undesignated donations are directed wherever they'll have the greatest impact. Sometimes this means they're used to help build capacity within Habitat Canada so that they can better support local Habitats, raise money and, in turn, support an even greater number of families across Canada and internationally. 
Furniture Bank
Furniture Bank – Redistributes gently-used furniture and housewares from donors in the community to families and individuals experiencing furniture poverty. Revenues generated through the furniture removal service, which is run as a social enterprise, funds its charitable activities that strive to end furniture poverty – one sofa and one family at a time. Furniture Bank's team and volunteers rescue repair and refurbish lightly-damaged items that would otherwise end up in landfill, and make them available to clients – including women and children leaving shelters, the formerly homeless, and newcomers and refugees to Canada.
JRCC Furniture Depot
JRCC Furniture Depot – Non-profit program in the Greater Toronto Area that aims to provide free furniture to families and individuals in need. Donations of gently-used furniture from the surrounding community are accepted. Inventory includes many essential furniture items for establishing new homes such as tables, chairs, desks, mattresses and sofas. Collaborates with 60+ social services agencies across York Region and Toronto. These agencies work with a variety of vulnerable populations across the GTA, such as new immigrants to Canada, people with chronic illness or disabilities, and people suffering from domestic violence. Providing free furniture to these clients gives them an opportunity to re-establish their lives with basic necessities.
Just Junk
Just Junk – Item removal company that partners with local charities and recyclers to extend the life of unwanted items through donation and recycling. Partners include Goodwill,Habitat for Humanity,Red Cross,Salvation Army,Unicef andUnited Way. With locations in Ontario, Manitoba, Alberta, BC and Nova Scotia, they will remove virtually anything – except hazardous waster – for a fee. 
Donate Household Goods
Elizabeth Fry Society
Elizabeth Fry Society – Provides help for women and youth who are, or may be at risk of, coming into conflict with the law. This includes a number of services and programs developed especially for women and youth to proactively prevent crime, lower repeat offence rates and successfully integrate people back into the community. Accept donations for Hygiene Kits – unused and unopened items such as soap, shampoo, conditioner, brushes, combs, deodorant, dental hygiene products, lotion, hand sanitizer and feminine hygiene products. Contact your local Elizabeth Fry Society for full donation details.
Donate Clothing
New Circles
New Circles – Not-for-profit, grass-roots agency provides basic necessities to those living in poverty, including clothing for low-income individuals living in Toronto (with a focus on residents of Cedar Ridge, Heron Park, Keelesdale Eglinton West, Thorncliffe Park, Flemingdon Park, Victoria Village, Taylor-Massey and Oakridge). GLOW (Gently Loved Outfits to Wear) is a free service that provides quality clothing to help those with limited income meet their clothing needs. Clothing program simulates a retail experience, stocking clothing for men, women and children, including specialty items such as maternity wear and plus sizes. Also provides clothing to Mount Sinai Hospital's emergency ward every month to ensure that patients are adequately clothed upon leaving the hospital.
Donation Town
Donation Town – Online resource for donating clothing and other household goods to charity. Provides an online directory of charities that offer donation pickup service. Donation Town is free for all charities and donors. Canadian donation pickup services are available in Ontario, Manitoba, Alberta, BC, New Brunswick and Newfoundland and Labrador.
Donate Food
Food Banks Canada
Food Banks Canada – National charitable organization dedicated to helping Canadians living with food insecurity. Supports a network of provincial associations, affiliate food banks and food agencies that work at the community level to relieve hunger. Focused on maximizing collective impact, strengthening local capacity and reducing the need for food banks. Both non-perishable foods and monetary donations can be made to supply food for those in need.
Second Harvest
Where to Donate By Province
Alberta
Donate Furniture & Household Goods in Alberta
Donate Clothing in Alberta
Donate Food in Alberta
British Columbia
Donate Furniture & Household Goods in BC
Donate Clothing in BC
Donate Food in BC
Quebec
Donate Furniture & Household Goods in Quebec
Donate Clothing in Quebec
Donate Food in Quebec
Ontario
Donate Furniture & Household Goods in Ontario
Donate Clothing in Ontario
Donate Food in Ontario
Recycle Everything Else
Depending on your location, many household items can be recycled. Be sure to look at your local options before sending anything to landfill to help protect the environment and provide  resources and materials where they're needed most.
---
Ready to get started?
In just a few clicks, you can see our current rates. Then apply for your mortgage online in minutes!
Today's Best Mortgage Rates as of September 21, 2023