5 Ways to Ready Your Home for a Fall Sale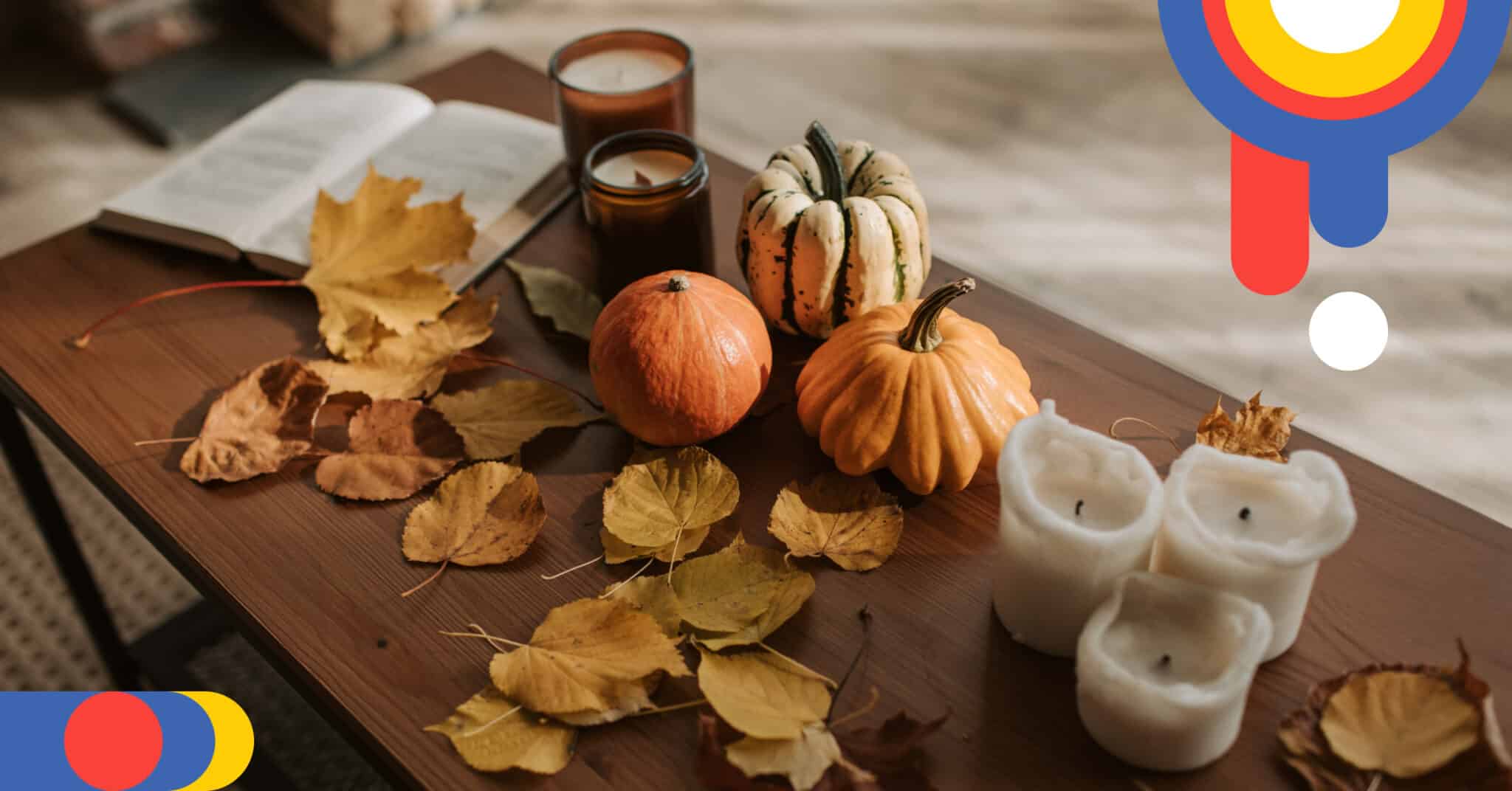 Oh, fall. The leaves are dancing as they shake loose from the trees in picturesque colors; green, rust, and orange. Our homes become sudden sanctuaries for warmth and retreat. It's a time when most of us have the urge to stay in and be at home for the first time after the heat of summer months.  For those of you that are looking to sell your home during the fall season, there is a great opportunity to do so. After all, it is a cozy season and homes reign supreme! Read on and learn our top ways to ready your home for a fall sale. 
---
Key Highlights
When selling your home in the fall, you want to remember aesthetics matter most.
Always remember to complete essential repairs so your buyer can move in comfortably.
Don't forget that there's a difference between cute and kitsch with decoration during open houses. 
---
Are you a first-time buyer?
Selling Your Home In the Fall Season
Below are 5 ways that will ensure your home is in tip top shape for selling in the cooler, fall months ahead.
1. Complete All Essential Repairs
Believe it or not, essential repairs are a key to readying your home for a fall sale. After all, money or time invested to improve your home, will welcome a lovely return in the form of a higher price tag on your listing. 
So, what are some essential repairs that you should consider doing as you sell your fall home? Here are a few:
1. The first is ensuring that all language relating to warranties and guarantees is up-to-date and accurate. This includes things like appliance manuals, water heater manuals, and information about any repairs that have been done on the house. 
2. Next, it's important to do a thorough cleaning of the home, both inside and out. This includes vacuuming carpets, washing windows and siding, dusting all surfaces, and clearing out clutter from every room. 
3. Finally, you should check over all aspects of the structural integrity of your home to make sure everything is in good condition. This might include fixing cracks in the walls or repainting areas where paint has started to peel. 
2. Improve Curb Appeal (Don't Leave a Mess!)
Ever strolled up to an open house and immediately been turned off by the outward appearance of a home? Yeah…first impressions matter, so make yours count. 
This means sprucing up the exterior of the house and making sure everything from the landscaping to the paint on the front door looks neat and polished. A well-maintained exterior will catch potential buyers' eyes and help them form a positive first impression of the home. Additionally, an impressive curb appeal can create a sense of excitement about what lies beyond the front door, motivating buyers to step inside and explore further. 
3. Turn Up the Natural Light
Let there be light! In the fall, the crisp, breezy days are often met with the perfect natural lighting during days. So, be sure to capitalize on it when showing your house. Have curtains pulled back, and blinds drawn upwards. Let sunlight touch every surface of your home, and playfully welcome potential buyers into the beauty of your space.
4. Don't Go Overboard with Festivities
Although many people see fall as a time to decorate their homes with festive, seasonal decorations like pumpkins and gourds, this can actually be counterproductive when trying to sell your home. For one thing, over decorating can make it harder for potential buyers to picture themselves living in your space. Additionally, adding too many decorative items can clutter up your home and make it seem smaller and more difficult to navigate.
Instead, it is better to keep things simple and keep excessive decorations out of sight. Opt for neutral colors that will appeal to a wide range of potential buyers, and minimize the use of fall-themed decor in order to showcase the beauty of your home's existing features. By sticking with simple fall accents like candles or small, tasteful pumpkins, you can put your best foot forward when selling your home in the fall season.
5. Use Fresh Paint On Exposed Features
One of the best ways to ensure a positive impact on potential buyers is by carefully painting all exposed features, like walls and trim. Not only will a fresh coat of paint make your home look more attractive, but it can also help to increase its resale value. To choose the right paint color and finish, you should take into account factors like the type of room you are painting, the mood you want to convey, and your target buyers' personal preferences.
Want to know the top 5 renovations that can boost your home's selling price? Find out what they are today.
Find a better rate, and we'll match it, beat it, or give you $500*.
*Conditions Apply
With nesto, it's stress-free
FAQ
How do I get my house ready to sell in the fall?
There are several steps that you can take to get your house ready to sell in the fall. The first thing that you should focus on is making any repairs or updates that might be necessary. These could include anything from fixing a leaky faucet to patching up holes in the walls. Additionally, you should consider cleaning and decluttering your home so that it looks its best for potential buyers. If possible, you may also want to stage or rearrange your furniture so that rooms appear larger and more inviting. Finally, once your home is ready to go, you should work on marketing it effectively so that buyers will be drawn to it. 
What activities can you do to prepare your home for selling?
First and foremost, it is important to make sure that it is clean and organized throughout. Get rid of clutter and remove any small appliances or electronics that you no longer need. This will help give the space a more streamlined look and feel, making it easier for prospective buyers to imagine living in your home. Additionally, it is essential to fix any broken or damaged fixtures or features, such as leaky pipes or sagging doors. Be sure to also invest in some language enhancements such as fresh paint, new flooring, and updated bathroom decor. 
How do I prepare my house for sale in 2022?
For starters, start by ensuring that all language on your property is up-to-date and legally compliant. This means checking for and replacing any expired leases or contracts, as well as performing regular updates to language such as the deed and mortgage paperwork. Additionally, you may want to do an assessment of your home's exterior to identify any areas where repairs may be needed. Look for cracks or holes in the walls, chipped or peeling paint, uneven floors or tiles, broken window panes, etc. Finally, you should clean and declutter your home from top to bottom, removing any excess furniture or other items that might give buyers a cluttered impression. 
What not to do before you sell your house?
It's crucial to avoid making any major home renovations or repairs leading up to your sale. If you want to renovate to increase the selling price, do these renovations up to a year before you list your home.
Final Thoughts
Fall is a great time to sell your home because people are in the mood for cozy living. There are many things you can do to prepare your home for sale during this season, and these top tips will help get you started. With the right preparation, you're sure to have a successful sale!
---
Ready to get started?
In just a few clicks, you can see our current rates. Then apply for your mortgage online in minutes!
Today's Best Mortgage Rates as of December 5, 2023