Alternative Housing Trends to Watch in 2023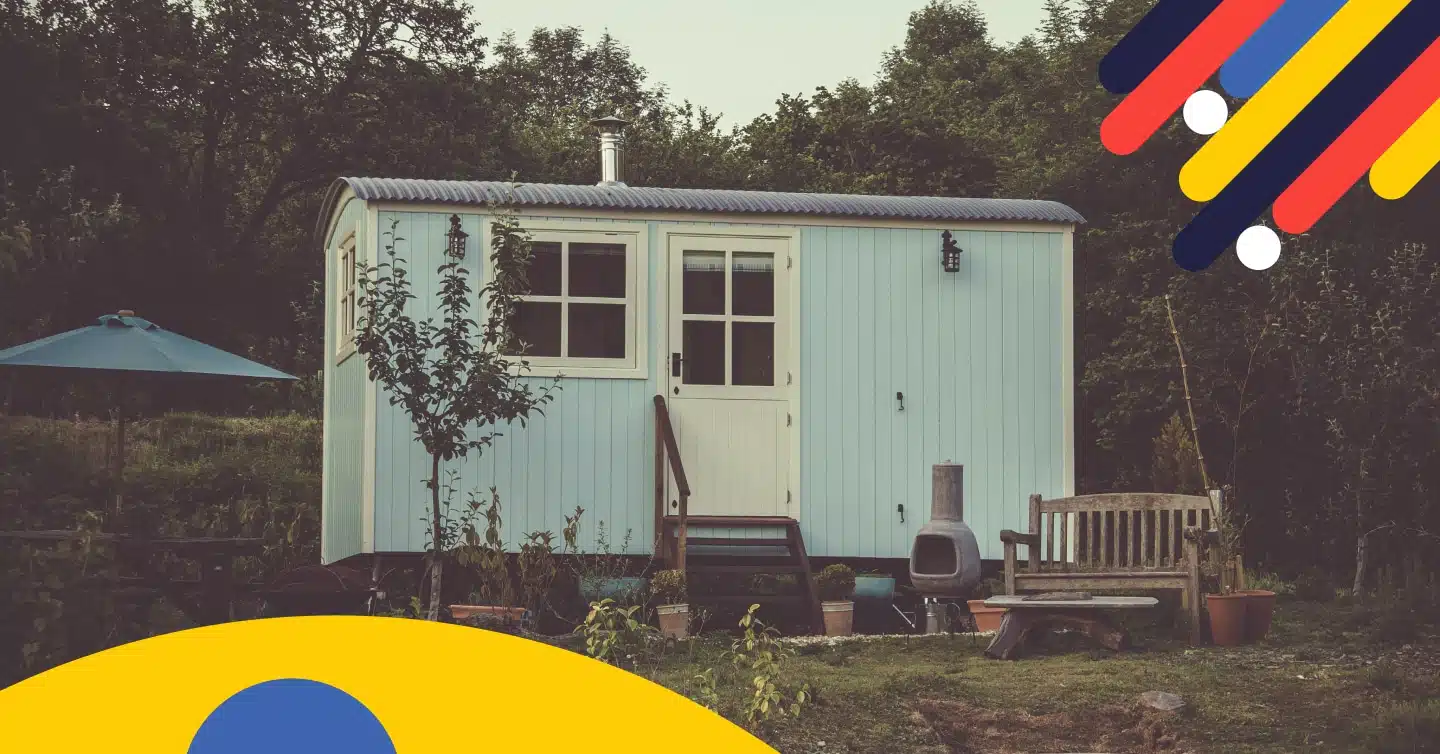 With ever-increasing house prices, it's no wonder that first-time buyers are looking at alternative housing options to find their future homes. In recent years, home buyers have had to look beyond the traditional housing market because they felt that they could not afford to save for a downpayment or get a mortgage for traditional homes or condos in their location. Let's look at 6 alternative housing trends that are set to become even more popular in 2023.
---
Key Highlights
As housing prices increase first-time buyers are looking into alternative housing solutions in order to enter the housing market.
Although cheaper, alternative housing options aren't necessarily an ideal solution as you'll have to compromise on space, location or quality of build and sometimes won't be able to get a mortgage.
Take time to research all your options and discuss your budget and needs with an estate agent and a mortgage broker as they will likely be able to find the perfect property for you and within your budget.
---
Are you a first-time buyer?
What are Alternative Homes? 
Alternative homes are all types of housing solutions that are designed or built outside of the traditional construction norms like detached houses, semi-detached homes, apartment complexes or condos. Alternative homes can be made of traditional materials or new materials and are usually more affordable and sometimes faster to build or design. 
In most cases, the primary motivation for alternative homes is price, they are also a great way to reduce carbon footprint, use fewer materials or recycle materials, minimize land space, be energetically independent or even integrate with nature.
6 Popular Alternative Home Trends in 2023
With so many alternative home solutions to pick from, we'll look at 6 popular trends we predict will grow in 2023.
1. Tiny Homes
Tiny homes are becoming more and more popular in Canada for their affordability. Tiny homes by definition are housing solutions that are usually between 60 and 600 square feet in size. They can be on a trailer or on the ground. They can also be made from a 20ft shipping container. 
Millennials entering the housing market are the primary demographic interested in tiny housing options with a growing number of Gen X searching for a simpler way of living.
Typical costs: $75,000 to $200,000 depending on the size and type of tiny house.
What you're saving: Construction costs and furnishings as less space means less stuff and the plot of land can be smaller than the one necessary for a small home.
2. Van Life
The rise of #vanlife stories on social media has really transformed this marginal housing option into a modern lifestyle option for many Canadians every year. Transforming a school bus, a camper van or a truck into a temporary or permanent living space has never been easier. Whether you do it yourself or buy a second-hand motorized RV, the van living experience is definitely a cheaper housing solution. It tends to attract a younger demographic (with or without children) and people looking for freedom to roam and a slower pace of life.
Typical costs: Campers range from $20,000-$65,000 and larger RVs $70,000 to $200,000 
What you're saving: a plot of land. Your home is now your vehicle.
3. Micro Apartments
Micro apartments are new building developments made of very small apartment units usually between 100 and 500 square feet. The units are either part of a new building or a renovation project of an old shopping mall, a former school or an office building. These are great options for those looking for a place to live with great amenities, a minimalist lifestyle and a wide range of shops as well as restaurants and entertainment centers on their doorstep. These types of micro-living solutions are popular among young working professionals living on their own. It attracts those who can afford the sometimes hefty price tag but are looking for ready-made communities on their doorstep. 
Typical costs: The price will depend on the size of the apartment and its location.
What you're saving: You're definitely saving on furniture as these units are often built with space-saving microelements. You won't probably need a car as you'll be close to everything, not even taxis as everything will be on your doorstep.
4. 3D Printed Homes
Although 3D printed houses are not mainstream yet, there are more and more hopeful homeowners tempted by this very affordable type of housing. With more Canadian companies offering such homes, we'll see more 3D-printed homes in 2023. 3D-printed homes attract those looking for a minimalist home at the fraction of the cost of a small house or even a tiny house. 
Typical costs: This is still very new in Canada but similar projects in Austin, US are made possible for as low as $5,500 CAD.
What you're saving: The main saving is time as these are built in 24 or 48 hours, the other savings are the construction materials and the workforce cost.
5. Off-grid Eco Homes
Eco-friendly homes are built using sustainable materials such as wood, straw bales, and recycled bricks made of plastic or mud and designed to minimize their impact on the environment. These buildings are low energy or even self sufficient (off-grid). 
Off-grid homes produce their own energy with solar panels, reuse rainwater for white and brown water and require a very little amount of heating energy by installing excellent isolation material and using natural sources of heat.
These types of homes appeal to families looking for ways to reduce their environmental impact and become self-reliant from big energy companies. They are usually found in remote locations.
Typical costs: The average cost to build a sustainable house is between $395,00 and $450,000.
What you're saving: The saving is mainly on the energy costs in the long run.
6. Houseboats
Living on a house boat can be a unique and alternative housing solution. You'll be able to enjoy the water and the outdoors while still having the comforts of a home. Nowadays, houseboats can be customized to fit your needs and preferences, and many offer stunning views of the surrounding area. However, it's important to consider the practicalities of living on a houseboat, such as the need for regular maintenance and the potential for weather-related challenges.
These tend to attract families who cannot afford the rising cost of living in the city center but still want to be in a central location.
Typical costs: The cost of a houseboat is typically between $150,000 to $400,000 or more.
What you're saving: You save on the plot of land, although there's still a cost involved with mooring the boat in a port, river or canal in your city.
Find a better rate, and we'll match it, beat it, or give you $500*.
*Conditions Apply
With nesto, it's stress-free
FAQ
Here are some answers to frequently asked questions about the future of housing.
What will housing look like in 2025?
It's difficult to predict exactly what housing will look like in 2025, but there are some trends that may continue. These include the use of sustainable materials and energy-efficient designs, the incorporation of smart home technology, and the growth of co-living and micro-housing options. However, it's important to keep in mind that the future of housing will also be shaped by factors such as economic conditions, government policies, and societal changes.
Should I buy a new house now or wait for a recession?
Deciding whether to buy a new house now or wait for a recession depends on your personal financial situation and goals. Whether you have the financial means and stability to afford a new house now or are concerned about a potential recession and want to wait until the housing market stabilizes, speak to a mortgage expert today. It's important to consider factors such as job security, savings, and long-term financial goals before making a decision.
Should You Choose an Alternative Home Option in Today's Housing Market?
Alternative home options can be a great choice in today's housing market if you value affordability, flexibility, and uniqueness. However, taking into account the amount of research necessary and complicated factors such as zoning regulations and limited financing options, sometimes going back to the traditional housing market is a better option. 
Often your best chance of finding the right property comes from finding a reputable and knowledgeable real estate agent and mortgage broker in your area who will be able to support you in this journey.
---
Ready to get started?
In just a few clicks, you can see our current rates. Then apply for your mortgage online in minutes!
Today's Best Mortgage Rates as of September 21, 2023