Side Hustles To Help Pay Your Rising Mortgage Payments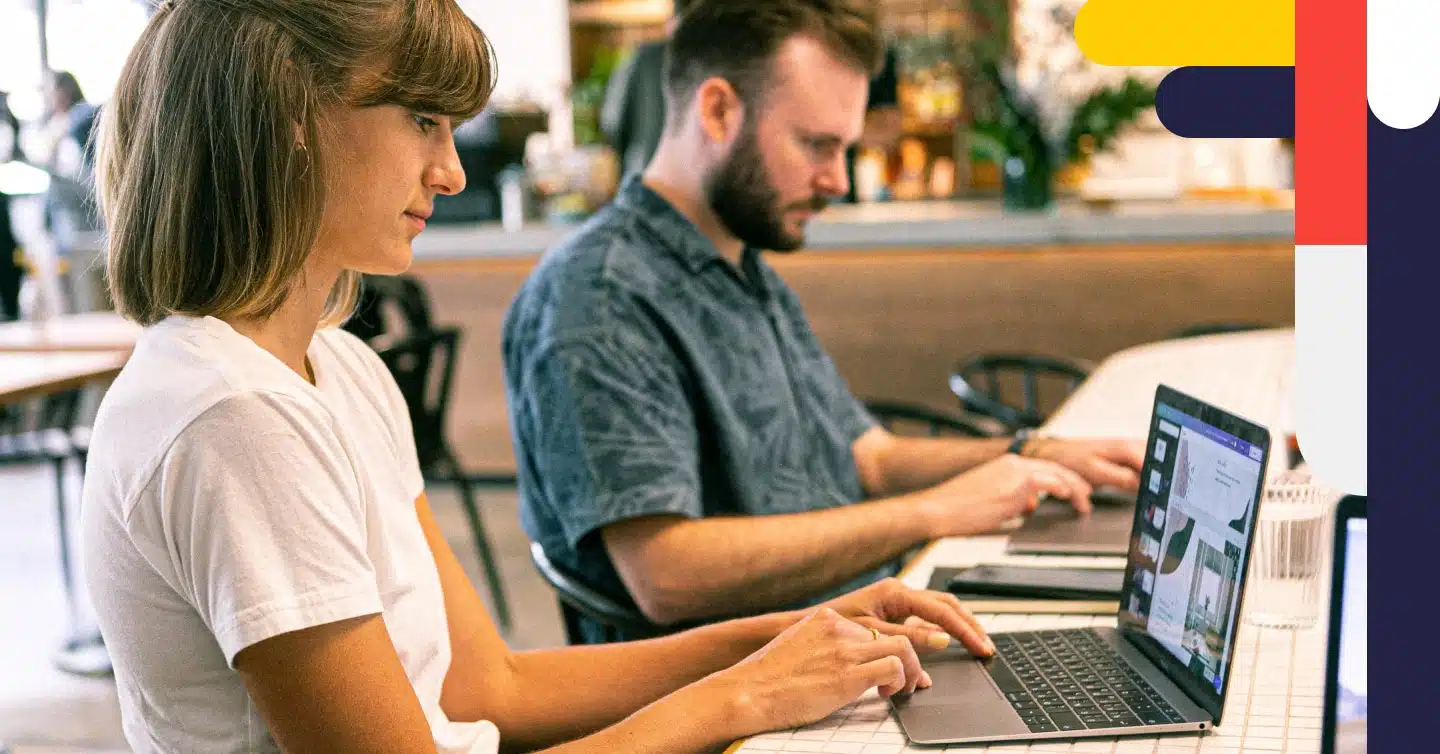 Has your mortgage repayment shot up in recent months? Are you wondering how to make extra money to pay off your mortgage? You may be considering getting a second job or finding something to sell online in your spare time. With a little effort and creativity, you could generate extra income to make a real difference when it comes to paying off your mortgage. In this article, we'll look at some side hustles to pay off your mortgage and make sure you're ready to ride through any economic uncertainties.
---
Key Highlights
Managing mortgage anxiety in a high interest rate environment can be grueling when you're stressing about where to get money to pay off your mortgage.
It's time to be creative about generating an extra income. Take a look at your skills and interests and find a way to monetize them. You could freelance, offer tutoring services, start a business, provide pet-sitting services, or rent out a spare room in your house. 
Set a budget for the coming months and see where you can make adjustments to free up some extra money for your mortgage.
---
Are you a first-time buyer?
How to Earn Extra Money to Pay Off Your Rising Mortgage Payments
According to the Canada Mortgage and Housing Corporation (CMHC), Canada's national housing agency, the average mortgage repayment rose by nearly 18% due to increasing interest rates in 2022. No wonder many homeowners are looking for ways to increase their monthly earnings in order to cover their monthly expenses. Let's look at some of the ways to make money to pay off your mortgage.
1. Freelancing
Freelancing is a great way to earn an extra income without taking on a second job. You can decide on the number of hours you have to dedicate to freelancing each week and find projects accordingly. There are lots of opportunities out there for newbies as well as more experienced professionals, from writing and editing to consulting and project management. 
The easiest way to find your first freelancing gig is to stay close to your area of expertise or find projects that require your existing skills. There are many freelancing platforms such as Upwork, Toptal and Freelancer.com, connecting businesses with independent professionals, making it easier for you to earn a few extra dollars every week.
2. Renting Out a Room or Property
Do you have a spare room in your house or an outside building on your property that you could rent out? Many homeowners use this to earn extra income every month to go towards their mortgage payments. You're probably aware of the possibility of renting your extra room or independent property on short-term rental platforms such as Airbnb. But have you considered other types of rentals, such as office space, filming or photoshoot location or even retreat/workshop/private dinner location rentals? Platforms such as Peerspace allow you to list any part of your property and rent it out by the hour, such as this beautiful loft in Toronto.
3. Taking Out Investment Earnings
Taking out investment earnings can be another option to supplement your income. The key is to create a diversified portfolio of investments that will give consistent returns while reducing risks. There are many types of investment available such as stocks, bonds, mutual funds, or exchange-traded funds (ETFs). Be sure to research all of them and understand the risks that come with them. In any case, consider hiring a financial advisor to help you work out a good strategy and manage your investments.
4. Teaching an Online Class
Do you have a skill that you could pass on to others? Are you good at something that a lot of people compliment you on? You would be surprised at the things that people are keen to learn and are willing to pay someone to teach them online. You'll want to determine how much to charge for your classes and then consider the amount of time you want to dedicate to it.  You won't need much to get started so your first task will be to find your first students by promoting your online class on teaching platforms and social media. Once you get started, teaching an online class is a great way to make some extra income to pay off your mortgage.

5. Completing Gigs and Tasks
Do you have spare time and want to be useful to people? Why not offer your services for small (or big) tasks and get paid in return? Does a neighbor need to paint their whole house? Does your cousin need a personal assistant for their business? You may also want to look into local businesses that need help with specific tasks such as cleaning, data entry, or marketing. You could also look into longer-term projects or gigs such as tutoring, or helping with research or content writing.
6. Delivering Food with Uber Eats or DoorDash
Delivering food with delivery platforms can be an easy way to earn extra money every week. Your earning potential will depend on your location and the competition you have in your city or neighborhood. All you need is a driving license and consent to a background check to get started. You can work as little or as much as needed by accepting new deliveries. 
7. Driving for a Rideshare App
Similar to the delivery food services mentioned above, you could decide to drive for a rideshare app such as Uber or Lyft, as long as your car fits the requirements of the app. You could even combine the two and alternate between delivering food and picking up passengers. Becoming a driver for these apps is certainly a great way to supplement your income if you're wondering how to get money to pay off your mortgage.
8. Create Handmade Crafts to Sell Online
One great way to make some extra money is by creating handmade goods and selling them online. If you're creative and good with craft, you can create unique pieces such as jewelry, art, clothing, accessories, home decor, and much more. You'll then create an account on a platform such as Etsy and sell your art to people all over the country.
9. Walking Dogs or Pet Sitting
If you love animals, you could offer your pet sitting/dog walking services in your neighborhood. There are also platforms to find dog walking jobs or pet sitting opportunities in your area and you can easily fit them in your spare time without getting a second job to pay off your mortgage.
Find a better rate, and we'll match it, beat it, or give you $500*.
*Conditions Apply
With nesto, it's stress-free
How to Budget as Interest Rates Rise
As interest rates rise, it's important to budget your money wisely to ensure that you're able to cover your basic needs and still have money left over for your mortgage repayments and savings account. Start by identifying your spending habits to get a better picture of where your money is going and where you may be able to save. Then, create a plan to save a percentage of your income each month to prepare for future expenses. Once you have a budget in place, do your best to stick to it. 
How Much Longer Will Interest Rates Rise?
"We now expect the BOC to keep the policy rate at 4.5% throughout 2023, given that the BOC forecasts headline inflation to fall to 2.6% this year and its preferred inflation measures appear to have peaked." said Fitch Ratings in January 2023.
Bank of Canada Interest Rate Announcement Schedule
The Bank of Canada published the official dates when they'll make an announcement about their interest rate for the rest of 2023.
Wednesday, March 8
Wednesday, April 12
Wednesday, June 7
Wednesday, July 12
Wednesday, September 6
Wednesday, October 25
Wednesday, December 6
FAQ
Here are some answers to frequently asked questions about rising mortgage payments. 
Should I buy a home if interest rates are rising?
It can be a smart decision to buy a home if interest rates are rising, depending on your individual situation. Rising interest rates often mean few buyers so less competition hence more choice. Because there are fewer buyers, house prices tend to go down as interest rises. It's always important to consider your financial goals and budget to decide if it's the right time for you to buy. It's also important to research the current market trends in your area and the type of loan that works best for you. 
Is it better to buy a home with shorter-term mortgage loans in 2023?
With so much uncertainty around interest rates and the housing market, shorter-term mortgages are becoming more and more attractive as they come with a lower interest rate but a higher monthly repayment. The shorter the term of the mortgage, the faster you'll build your equity on your home. Also as the interest rate is lower than the standard mortgage, you'll save money in the long run.
Final Thoughts
By following these steps and staying on top of your finances, you can ensure that you are budgeting wisely as interest rates rise. Take the time to do your research and consult with one of nesto mortgage experts to get the right advice.
---
Ready to get started?
In just a few clicks, you can see our current rates. Then apply for your mortgage online in minutes!
Today's Best Mortgage Rates as of September 28, 2023