Edmonton Housing Market Outlook 2023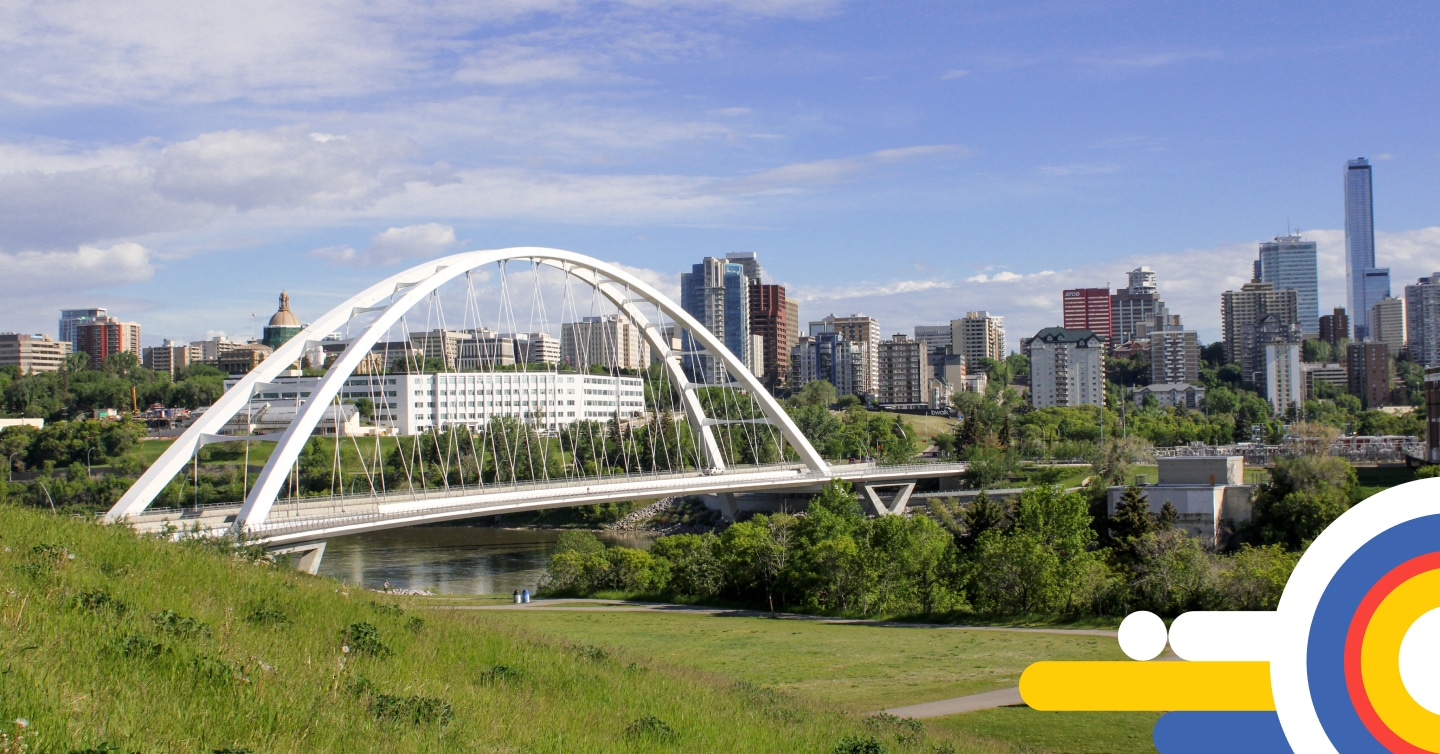 ---
Edmonton Market Report Summary
The benchmark single-family home in Edmonton decreased by 5.7% year-over-year to $425,200 in July 2023. In comparison, provincially, the benchmark single-family home sale price in Alberta was up 2.7% from a year ago to $546,200.
Edmonton's benchmark townhouse house price decreased by 3.8% year-over-year to $240,000 in July 2023. In comparison, provincially, the row/townhouse sale price in Alberta is up by 8.5% from a year ago to $371,200.
The benchmark condo price in Edmonton decreased by 2.3% year-over-year to $180,600 in July 2023. In comparison, provincially, the benchmark condo sale price in Alberta is also up by 8.9% from a year ago to $269,500.
Edmonton's benchmark composite home price decreased by 6.2% year-over-year to $375,100 in July 2023. In comparison, provincially, the average home sale price in Alberta was up by 2.2% from a year ago to $483,300.
The average rent for a 1-bedroom apartment in Edmonton increased by 12.8% year-over-year to $1,216 for July 2023. 
---
Are you a first-time buyer?
Edmonton Housing Market Summary
Data from the Realtors Association of Edmonton (RAE) indicates that the average price of resale residential homes sold across Edmonton in July 2023 was $375,100, a decrease of 6.2% compared to a year ago. 
With a sales-to-new-listings ratio of 64%, Edmonton has retained a seller's market for the last 3 months.
Verbatim: What local experts from the Realtors Association of Edmonton (RAE) say about Edmonton's regional housing market:
For July, detached unit sales were up 10.9% from July 2022 and decreased 12.7% from June 2023 at 1,391. Semi-detached unit sales were down 11.2% month-over-month but increased by 11.2% from this time last year. Row/Townhouse unit sales were up 19.7% from July 2022 but dropped 5.4% from June 2023. Apartment Condominium unit sales had an increase of 31.6% from July 2022 while noting a decrease of 4.3% from the previous month.
Total residential average prices hit $409,986, a 2.0% decrease from July 2022 and a drop of 0.6% from June 2023. Detached homes averaged $503,542, noting a 0.8% year-over-year drop and a 0.6% increase from June 2023. Semi-detached sold for an average of $378,902, resulting in a 2.3% increase year-over-year and a decrease of 1.0% from the previous month. Row/townhouse prices were up both 3.8% from July 2022 and 2.6% month-over-month, selling at $264,128. Apartment Condominium average prices hit $194,823, showing a small decrease of 0.1% from last month and a drop of 3.1% from July 2022.
"While both detached properties and apartment condominiums saw small drops in their average prices from this time last year, semi-detached homes and row/townhouses both saw a positive bump in average prices for July 2023," says RAE 2023 Board Chair Melanie Boles. "July also had an increase in sales across all categories, with apartment condominiums leading the way, noting a 31.6% jump from July 2022."
Detached homes averaged 44 days on the market, increasing 4 days from June 2023. Semi-detached homes averaged 35 days on the market, increasing 1 day from the previous month, with row/townhouses averaging 41 days on the market, an increase of 1-day month-over-month. Apartment condominiums averaged 58 days on the market, showing a 3-day increase from June 2023. All residential listings averaged 45 days on the market, increasing by 7 days year-over-year and 3 days from June 2023.
Month-over-Month Market Expectations
| Month | Composite Price | Units Sold | New Listings | SNLR | Market |
| --- | --- | --- | --- | --- | --- |
| January | $368,800 | 986 | 2,297 | 43% | Balanced |
| February | $371,600 | 1,291 | 2,679 | 48% | Balanced |
| March | $377,900 | 1,834 | 3,348 | 55% | Balanced |
| April | $379,500 | 2,028 | 3,497 | 58% | Balanced |
| May | $379,000 | 1,810 | 2,794 | 65% | Sellers |
| June | $376,800 | 1,758 | 2,613 | 67% | Sellers |
| July | $375,100 | 1,591 | 2,499 | 64% | Sellers |
Data and figures were collected from the Realtors Association of Edmonton (RAE), Alberta Real Estate Association (AREA) and the Canadian Real Estate Board (CREA).
The sales to new listings ratio (SNLR) is the number of home sales compared to new listings. An SNLR under 40% suggests a buyer's market where buyers have the upper hand and more negotiating power. An SNLR between 40% and 60% is a balanced market, while an SNLR of over 60% is considered a seller's market. 
Market Expectations Breakdown By Property Type
Historical Changes To Benchmark Prices In Edmonton By Property Type
Are you a first-time buyer?
Who's Buying Edmonton Real Estate?
Until recently, the primary demographics driving demand in Edmonton's residential property market were those looking to upsize their homes, foreign investors looking to purchase an investment property, professionals who recently immigrated to Canada in the past 5 years, and out-of-province migrants advancing their careers in and around Edmonton. 
With the passing of the omnibus Bill C-32 legislation, including the foreign buyers' ban and anti-flipping tax, the Edmonton homebuyers' demographic may be shifting away from foreign investment. However, it remains to be seen whether efforts to limit foreign buyers in Edmonton will have an impact; according to Statistics Canada, foreign investors make up less than 5% of homeowners in Edmonton's total homeownership. However, that number significantly jumps when considering properties bought by non-Alberta residents, especially in the province's current boom.
Destinations for Edmonton's tax mailouts last year offer a window into foreign property ownership, suggesting less than 1%of properties belong to those outside the country.
Most of the city's property tax assessments were sent to Edmonton addresses in 2021, and nearly all were sent to locations within the province. Of the total 416,563 property tax notices, 91.7%of destinations (381,955) were in Edmonton, and 97.2%(404,888) were in Alberta, the most recent data available from the city show. Canadian addresses received more than 99% of notices.
Multi-property Investors
Investors and multi-property owners accounted for over a third of homebuyers in 2021, particularly higher numbers in Ontario, British Columbia, and Nova Scotia. There were no specific numbers for Edmonton, but it can be implied that many Ontario and BC residents looking for affordable real estate investments will aim to purchase in Edmonton, where market rents are enough to cover the cost of carrying an investment property.
First-time homebuyers have traditionally accounted for more than half of all purchases. However, that share has slowly declined, reaching a low of 46.8% in June 2021, with real estate investors and multiple property owners picking up the difference. 
According to Statistics Canada, multiple property owners represent 15% of owners in BC and Ontario and 20% in New Brunswick and Nova Scotia but hold 30% and 40% of existing housing stock, respectively.
Upsizing Buyers
Upsizing by buyers has driven Edmonton's demand for single-family homes, which showed the highest year-on-year price increase of all property types from $382,400 in March 2020, which is still more than 9% lower than today's price at $417,800. Upsizing buyers continued to explode in some of Edmonton's suburbs, like those in Spruce Grove, Leduc and Camrose.
Immigration & Out-of-province Migration
While the pandemic saw thousands of homebuyers leaving urban areas searching for more space and affordable housing, new immigrants are making Edmonton homes a continued surge. Many Ontarians, British Columbians, and residents from other provinces continue moving to Alberta – most relocating to Edmonton. According to this report by Re/Max, the federal government expects to bring an additional 2 million new immigrants to Canada – many of whom will still choose to settle in Alberta and Calgary.
First-Time Homebuyers
Getting a mortgage in Edmonton as a first-time buyer can be less challenging than in many other large cities in Canada. Edmonton has slightly higher property tax rates than Toronto or Montreal, with over 0.94% of property value. However, the location and tax rates are much lower than the suburbs of Leduc (1.01%) and Camrose (1.10%).
While programs like the First Time Home Buyer Incentive are in place to help people afford homes in Edmonton, this has yet to do much to offset affordability as the stress test makes it harder to qualify. At the same time, the Bank of Canada keeps rates elevated – adding a barrier to qualifying for a home without a combined household income over $120,000. 
Given the slowdown over the last 12 months in home prices, Edmonton remains a difficult market to purchase a first home without outside financial assistance.
Red hot rates impacting your housing market experience?
With nesto, you can get a low rate with a 150-day hold.
Rents Continue to Surge Across Canada in October
Rapidly escalating rents have become a nationwide concern in Canada, profoundly impacting family budgets and exacerbating the housing affordability crisis in several regions. Let's review rent increases and their implications on Canadian households.
According to Urbanation's November 2023 Rentals.ca Report, the average asking price for rental units in Canada hit $2,178 in October, marking a significant 9.9% increase compared to the previous year. This surge is not recent; rents have consistently hit new highs for half a year. On a monthly scale, the average asking rents witnessed a 1.4% rise in October, a slight dip from the 1.5% and 1.8% monthly increments in September and August, respectively. These fluctuations are typically attributed to seasonal variations.
The average rent for 1-bedroom units reached $1,906 in October, a whopping 14% higher than in 2022. Similarly, the average asking price for 2-bedroom units was $2,255, an 11.8% annual increase.
Price escalations in Alberta, Quebec, and Nova Scotia fuel Canadian rent inflation. This inflation is partly due to substantial population growth and an influx of new rental supply priced above the average market rates. Among Canada's major cities, Calgary in Alberta saw the highest annual rent growth for apartments for 9 consecutive months.
In Alberta, the standard rental price for purpose-built and condominium apartments reached a high of $1,686 in October, marking a 16.4% increase from the previous year. This rate outpaced the growth seen in September, which was 15.3%. In Nova Scotia, the average rent for apartments rose by 13.6% compared to the year before, reaching a price of $2,097. Quebec followed closely with a growth rate of 13.3%, leading to an average rent of $1,977.
Despite these increases, British Columbia held onto its crown as the province with the highest average apartment rents, clocking in at $2,639 in October. However, B.C. experienced a slight dip of 0.6% in its rent month-on-month, marking its second successive monthly drop. This drop resulted in a decreased annual growth rate of 9.8% in October from 12.3% in September. Vancouver consistently ranks as the priciest city for tenants in Canada. The average rent for a 1-bedroom unit in Vancouver was $2,872, and a 2-bedroom.
Edmonton climbed the ladder to secure the third spot in yearly rent increase among the most significant Canadian cities, with apartment rents witnessing an 8.6% rise annually, reaching an average of $1,461. Conversely, Ottawa slid from third to fifth as the annual rent increase slowed to 3.5% in October (down from a 9.7% yearly rate in September), with rents averaging $2,197. The asking rents for apartments in Ottawa experienced a minor slump of 0.3% on a monthly basis. While these figures were slightly lower than September's prices, they marked an annual increase of 6.7% and 5.5%, respectively.
Ontario recorded the slowest annual growth in apartment rents in October, with a modest increase of 4.6% (in contrast to the 6.6% increase reported for September). After falling by 0.4% between August and September, the average rent requests in Ontario are stabilizing.
For the ninth consecutive month, Calgary has reigned supreme in yearly rental increments for flats amongst Canada's most populous cities. The request for purpose-built and condominium apartments in Calgary saw a significant surge of 14.7% from the previous year, settling at an average price of $2,093. Montreal held its position as runner-up, with an annual rent increase of 10.2%, accumulating to an average of $2,046 as of October.
We're curious…
Are you a first-time buyer?
In Vancouver, the priciest among Canada's major cities, average rents fell by 3.7% month-on-month to $3,215. The annual rent increase in Vancouver decelerated to 4.4% in October (down from 7.7% in September). Toronto recorded a year-on-year decline of 0.8%, averaging $2,908 — marking the first annual rent drop since August 2021.
Of Canada's top 25 rental markets with the highest costs, Ontario was home to 14, British Columbia (B.C.) 9, and the remaining 2 in Quebec.
The 3 priciest regions for average apartment rental rates in October among small and medium-sized cities were all based in British Columbia. They included North Vancouver, with an average ask of $3,360; Coquitlam, at an average of $3,116; and Richmond, with an average of $3,051.
Ontario dominated the list of the top 10 priciest markets with 6 cities. The highest-ranking Ontario city was Oakville, in fourth place, demanding an average rent of $3,008. This was followed by Vaughan in sixth place with an average rent of $2,754 and Mississauga in seventh place with an average of $2,700. In the high-end rental markets outside the Greater Toronto Area (GTA), Kanata came out on top in October with an average rent rate of $2,561. Barrie, Guelph, and Waterloo followed closely behind with their respective rates of $2,326, $2,246, and $2,227.
In Quebec, the areas with the highest average apartment rents during October were represented by 2 Montreal markets: Côte Saint-Luc ($2,458) and Mount Royal ($2,427). Notably, Côte Saint-Luc witnessed the most rapid rent growth in October, recording a 36.6% annual increase. This was followed by a 29.1% yearly hike in Richmond and a 22.3% annual surge in Red Deer. 
During October, we observed a notable surge in listings for co-living spaces across provinces like B.C., Alberta, Ontario, and Quebec. Compared to the previous year, the numbers climbed a significant 42%. Parallel to this increase, the average rental prices for shared residences also experienced growth. A rise of 19% was recorded on a year-over-year basis, reaching an average monthly rental of $964.
Specifically, shared accommodation rentals commanded the highest rents in B.C., where the average cost was $1,176. In particular, Vancouver emerged as a pricy city for such arrangements, with an average rent of $1,454. Moving over to Alberta, renters seeking roommates were typically expected to shell out an average monthly rent of $870 in October. In terms of cities, Calgary noted an average of $911, while Edmonton was slightly more affordable at $737.
Ontario did not lag far behind B.C. in terms of high rents for shared accommodations. It held the position of having the second-highest average roommate rent in Canada at $1,068. Toronto led the pack in the province with an average rent of $1,312, and Ottawa followed with an average of $966. Meanwhile, Montreal's shared housing market in Quebec saw an average asking rent of $873.
Final Thoughts
Several factors contribute to the escalating rental situation, including interprovincial migration and a declining homeownership trend due to high interest rates. A third of Canadian households are renters, a rate growing twice as fast as homeowners. As rents continue to soar, Canada must address housing affordability and ensure adequate rental supply. These issues are not only affecting family budgets but also contributing to broader economic challenges, including inflation. By tackling these issues head-on, Canada can ensure a more sustainable and equitable housing market for all its residents.
Market Rents Summary
Each $100K in mortgage balance costs an average of $601.11 per month on nesto's lowest fixed 5-year rate at and $641.25 per month on nesto's lowest variable 5-year rate at .  Rates used for calculation are those offered on insured purchases with less than a 20% downpayment on a 25-year amortization.  Each 0.25% change in mortgage rates impacts the monthly payment by $15 on a 25-year amortization.
Rental Prices Compared to Other Canadian Cities
Rental Prices Compared to Other Provinces and Nationally
Average Rents by Housing Type

Rental Growth by Housing Type
We're curious…
Are you a first-time buyer?
Frequently Asked Questions
Is the Edmonton housing market going to crash in 2023?
Edmonton home prices are currently sagging a bit compared to last year's surge in the housing market nationally due to the Bank of Canada's rate hikes. Edmonton prices remain below average compared to the rest of the country, and with the current Bank of Canada rate hikes, mortgages have been harder to qualify for due to the stress test. Edmonton prices will recover quicker than in other areas once mortgage rates decline back to manageable levels for homebuyers to purchase or homeowners to refinance their homes.
Will Edmonton's housing prices increase in 2023?
Although slightly increased already, many experts believe a bigger turnaround is imminent.  Buyers are waiting on the sidelines for the opportune time to make a move. The market has already started to accelerate past balanced territory.
How do I get approved for a mortgage in Edmonton?
Final Thoughts
Edmonton's property market is set to remain strong as increases are expected for the remainder of 2023. The average home price in Edmonton is recovering quicker than in other areas around Canada. This comes after months of record consecutive price rises during the pandemic and one of the most intense periods of price appreciation last year. 
While the property market appears to be recovering value in Edmonton, it's important to remember that small volatility should be expected over the long term. It's always a good time to buy a property if you're a qualified buyer. Over the long term, expect property values to keep surging as immigration brings more buyers to the Canadian market.
If you are looking for a home in 2023, expect an imminent turnaround in the housing market over the next few months. Contact our knowledgeable and commission-free mortgage experts at nesto to help guide you through the home-buying process.
---
Ready to get started?
In just a few clicks, you can see our current rates. Then apply for your mortgage online in minutes!
in this series Edmonton Guide
Today's Best Mortgage Rates as of November 29, 2023