Edmonton Housing Market Outlook 2023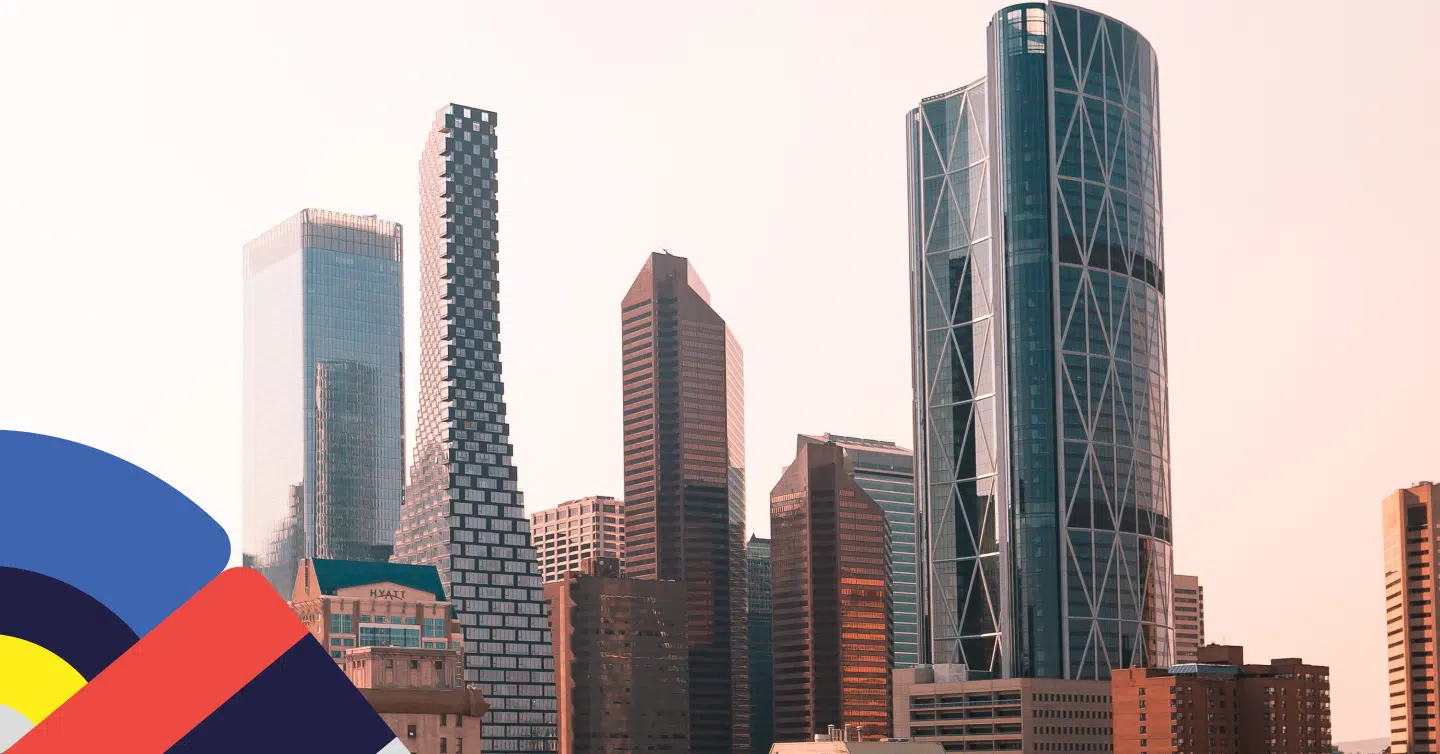 Key Takeaways
Edmonton saw sustained growth in house prices of all types throughout the pandemic.
In March 2022, the average price of a home in Edmonton was around $415,000.
Continued growth is expected throughout the remainder of 2022, albeit at a steadier rate than the last two years.
Edmonton Housing Market Outlook (2022)
Over the pandemic, Edmonton's housing market has followed similar trends to many major metropolitan areas in Canada, albeit on a smaller scale. While not reaching the magnitude of price increases seen in markets like Ontario and British Columbia, Alberta's capital city has seen year-on-year average price increases throughout the last two years. In March 2022, the average sold price of a home in Edmonton hovered around the $415,000 mark, an increase of over 6% on the year before. As of March 2022, the Home Price Index benchmark price of a residential property in the Greater Edmonton Area (GEA) sat at $369,700, an increase of almost 10% on March 2021's figure ($333,300). 
According to the Canadian Real Estate Association, residential sales in Edmonton increased almost 50% in the first quarter of 2022 compared to last year. In addition, despite a healthy growth of 7.6% in listings year-on-year compared to March 2021, demand has consistently outpaced supply levels in the Greater Edmonton Area. Ultimately, this has led to Edmonton becoming a strong seller's market. While interest rate hikes may help to balance out supply issues, price increases of up to 5% are expected for the remainder of the year, and may serve to disproportionately price out buyers on lower budgets.
Who's buying Edmonton real estate?
Out of province buyers
A combination of low inventory levels and out-of-town buyers have been driving the upwards pressure on price in Edmonton's real estate market throughout the pandemic. At the beginning of 2022, the trend continues. As inter-provincial migration continues to open up in the wake of the pandemic, demand is expected to rise. 
With many out-of-province buyers looking at Calgary and Edmonton due to their low cost of entry compared to other markets in Canada (like BC or Ontario), Edmonton's price increases have been significantly fuelled by out-of-province, and some foreign, investors. With experience in hot markets and bidding battles, out-of-town property investors are well versed in the kind of quick turnaround sales we're seeing in the Edmonton area throughout 2022 so far. Many buyers from outside the province look to Edmonton as a stable market for rental properties, and this has been a key factor in the levels of external investment so far this year.
First-time homebuyers
Driven by out-of-province buyers, Edmonton's heated housing market has made it particularly hard for some first-time homebuyers to get a foot on the property ladder. With prices continuing to increase and inventory running low, Edmonton's housing market is definitely a seller's market for now.
Additionally, after the Bank of Canada increased the central interest rate again in March, mortgage rates in Alberta are expected to go up in line with the rest of the country. This puts even more pressure on first-time homebuyers, who are already seeing their budgets strained by the lack of supply and high demand in the province's capital.
Luxury homebuyers
According to some sources, detached homes were the best performing property type since the beginning of the pandemic in Edmonton, with many homebuyers shifting their preferences towards new build homes. These provincial trends towards new builds and detached homes underpins a healthy luxury market in Edmonton. According to Edmonton Area Home Finder, the average price of 216 luxury home listings in Edmonton was $1,801,530, as of March 2022. 
Although many luxury properties in Edmonton are not featured on conventional real estate listing websites, as the sales are often new builds and done privately, luxury home sales represented a healthy amount of growth in the city's property market, particularly in more affluent areas towards the southwest of the city. In addition, the pandemic drove a number of built-to-spec homes that represent the evolving needs of luxury buyers, such as gyms, media rooms, and rooftop patios.
Average Home Prices in Edmonton
Since the beginning of 2020, house prices in Edmonton have climbed steadily, with multiple record-setting months of sales occurring in quick succession during the first quarter of 2022. Across the major categories of residential property, prices have continued to rise (albeit more conservatively than in Ontario or BC).
| | | | |
| --- | --- | --- | --- |
| Property Type | Average Price (March 2022) | Year-on-year Price Change (%) | Units Sold (March 2022) |
| Detached House | $503,711 | +10% | 1920 |
| Townhouse | $389,321 | +12% | 441 |
| Condo | $245,070 | +7% | 852 |
Edmonton Breakdown by Region for 2021-2022
| | |
| --- | --- |
| Location | Average residential property price (April 2022) |
| Ritchie | $379,000 |
| Strathcona | $407,000 |
| Garneau | $402,000 |
| Aspen Gardens | $535,000 |
| Greenfield | $437,000 |
| Glenora | $806,000 |
| Queen Alexandra | $387,000 |
| Downtown | $405,000 |
| Oliver | $316,000 |
| Westmount | $431,000 |
Source: Edmonton Real Estate Pro
Red hot rates impacting your housing market experience?
With nesto, you can get a low rate with a 150 day hold.
Reports Indicate Strong 2022 for Edmonton Housing Market
Edmonton's property market has not started to show signs of cooling down just yet. On the contrary, across the board, property types are spending significantly less time on the market as active listings compared to the end of 2021. In addition, March 2022 set an all-time price record for residential properties in the city. With sales continuing to outpace new listings, Edmonton will continue to be a strong seller's market into the second half of the year. With further interest rate hikes expected in 2022, some have speculated the record sales figures of the last month show a pattern of buyers rushing to secure homes at previously locked-in mortgage rates while they still can. It remains to be seen whether rising interest rates, changes to the mortgage stress test, or rising prices will slow down the Edmonton housing market during 2022.
 Frequently asked questions
Is the Edmonton housing market going to crash?
Given the continued buoyancy of the Edmonton property market in the first quarter of 2022, it's unlikely we'll see anything like a crash, at least this year. Net immigration continues to rise in the city, inventory remains relatively low, and demand continues to rise. Ultimately, this sets the stage for continued, albeit less heated growth.
Will Edmonton housing prices increase in 2022?
According to the Canada Mortgage and Housing Corporation (CMHC), the Edmonton housing market is likely to see a further average price increase of up to 5% on the previous year. Other sources, including a recent report by Royal LePage, have also corroborated this projection.
How do I get approved for a mortgage in Edmonton?
The simplest way to get approved for a mortgage is to start by exploring the best rates available in Alberta, and then calculating what kind of mortgage you can afford, given factors like your down payment, and the price of your ideal home. To get approved for a mortgage in Canada, it depends what kind of lender you want to go with. If you're going for a conventional, or 'prime' mortgage, you'll need to have solid credit, a stable income, and low debt service ratios, among other things. For alternative lenders or B-Lender mortgages, approval guidelines may vary, so it's worth discussing these factors with one of our mortgage advisors to see what solution fits your financial situation best.
Final Thoughts
Edmonton is one of the most popular cities in Canada, with relatively affordable housing prices compared to many other major markets in the country. If you're looking to get a mortgage for a property in the Greater Edmonton Area this year, be sure to explore our rates first. With the recent increase in the Bank of Canada's key interest rates, now may be a good time to take advantage of what's available and lock in to a lower rate. Finally, if you're ready to start looking for a home in Edmonton, get in touch with one of our trained mortgage professionals today, and our team will help you find a solution that fits your needs best.
---
Ready to get started?
In just a few clicks you can see our current rates. Then apply for your mortgage online in minutes!
in this series Edmonton Guide
Lock in your mortgage rate for 150 days
Lock in your rate today