What Does It Mean to "Marry the House, Date the Rate"?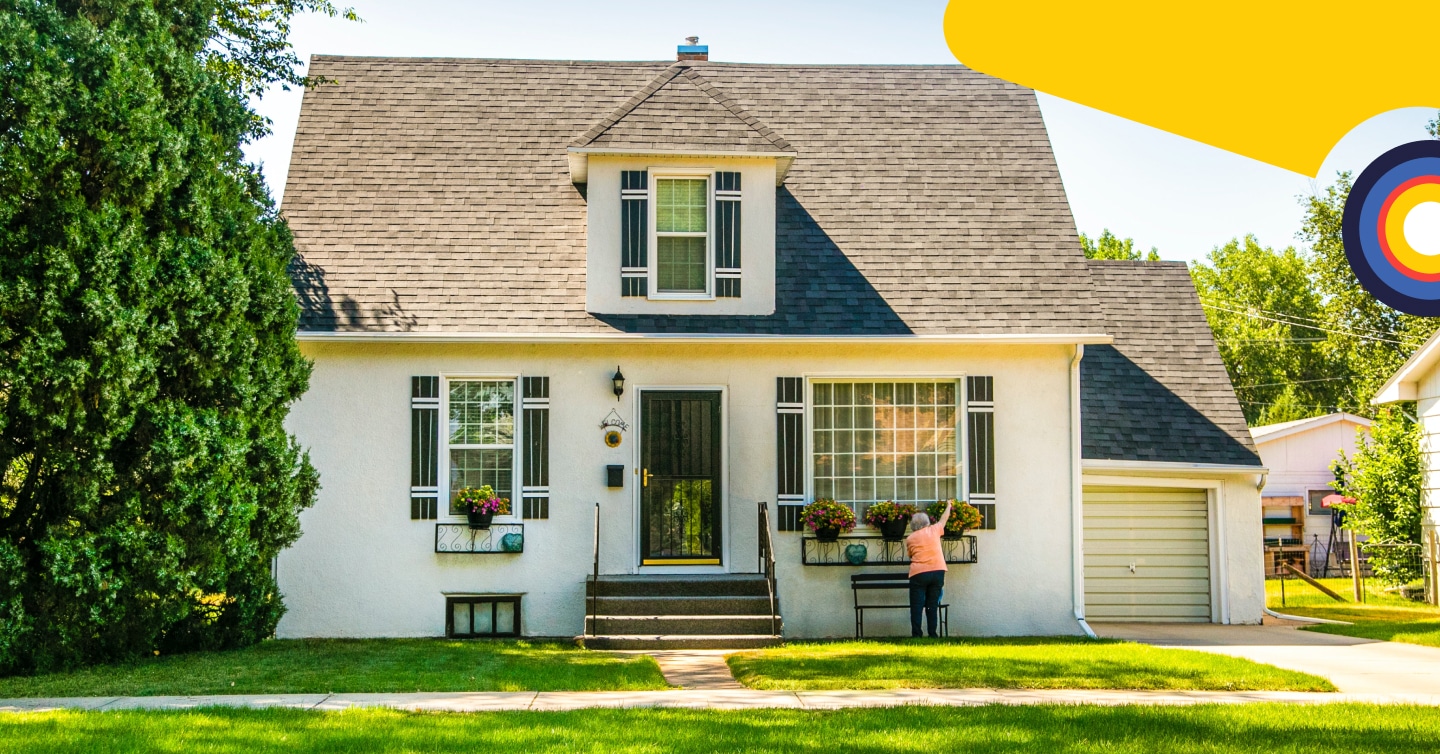 With interest rates on a constant increase for the past year, it's difficult to predict the decisions of the Bank of Canada in 2023. Will they start lowering their rates or further increase them? 
Many prospective buyers are attentive to those rates as their level will greatly impact their overall borrowing costs and their opportunity to successfully become homeowners. Additionally, there are many homeowners carefully watching the evolution of interest rates in order to refinance their mortgages.
There's a catchphrase that goes around in real estate circles that says "Marry the house, date the rate". In this article, we'll look at the meaning behind this saying, the historical evolution of interest rates in Canada and finally, we'll discuss when you should break your mortgage and get refinancing underway.
---
Key Highlights
When deciding on your budget before purchasing a house, make sure you're comfortable with the monthly mortgage repayment plan. 
Refinancing your mortgage can save you money in the long run but make sure it's the right thing to do in your particular situation.
Breaking your mortgage and refinancing it is only worth it if the interest rate is at least 1% lower than your current interest rate.
---
Are you a first-time buyer?
What Does It Mean to "Marry the House, Date the Rate"?
"Marrying the house, dating the rate" is a common phrase used in real estate to describe the strategy of focusing on getting the house of your dream, the one that will be your forever home, and not worrying too much about the interest rate for the mortgage. This is more likely to be mentioned in periods of higher interest rates.
The idea behind this adage is that you should pick the house that you fall in love with and that fits all your criteria. You should treat it as a long-term investment and not a quick buck turnaround investment. It's based on the idea that you'll want to break your mortgage in the near future and refinance your mortgage when the interest rate will be lower. By refinancing your mortgage, you should save money in the long run.
It often gets a bad rep as it implies that buyers stretch their budget when they find their perfect house and hope to refinance their mortgage a few years later when the interest rates drop.
The pitfall of this adage is that it contains many unknown elements such as the evolution of interest rates set by the Bank of Canada, the future value of your property, your financial situation, how long you'll want to hold on to the property and even your personal circumstances. Nothing is certain, all could change further down the line.
Understanding Historical Rate Hikes & Drops
Once you understand how interest rates and inflation are linked, you'll be better placed to make informed decisions. Let's look at the evolution of interest rates in the past few years.
The primary tool used by the Bank of Canada to control inflation involves adjusting its benchmark interest rate, which, in turn, affects mortgage interest rates. We wrote a guide on how inflation influences interest rates if you want to read further on this topic.
Since the 2008 recession, the interest rates have been very low and the intention of the Bank of Canada was to stimulate the economy, unfortunately, a collateral effect of this is growing inflation as people are spending more.
The question now is how long will it take for the rates to drop again and to what level. If we look at the historical numbers, interest rates in the past 40 years took between 18 months (2000-2001 period) up to 10 years (1980-1989 period) to significantly drop to lower levels.
At the time of writing (march 2023), we still need to wait until the Bank of Canada's upcoming announcements to find out if they have decided or not to change the trajectory of its benchmark interest rates. But the key indicator to keep an eye on is inflation.
Find a better rate, and we'll match it, beat it, or give you $500*.
*Conditions Apply
With nesto, it's stress-free
How Low Should Rates Drop Before Refinancing?
Refinancing is undoubtedly a great option when interest rates eventually drop. 
Take our imaginary homeowner-friend Lisa, for example. Her first mortgage in 2007 had an interest rate of around 6%, then a few years later she decided to refinance it into a 30-year loan at 3-4%.  She may even have refinanced it again when mortgage rates dropped into the mid-2% range. 
Here are some of the elements to consider when deciding on refinancing your mortgage:
Notice an interest rate at least 1% lower than the one in your current agreement
Make sure to check the refinance fees and prepayment penalties
Know the amount of time you still wish to keep hold of the property
You can use a refinance calculator such as the one on our website to see how much home equity you have to refinance your mortgage.
FAQ
Here are some answers to frequently asked questions about refinancing and interest rates.
Should I refinance when interest rates go down?
That's definitely a decision to consider. Refinancing your mortgage when interest rates go down can be a great way to save money in the long run. It's important to research and compare different mortgage rates and products to find the best deal for you. You should also consider other factors such as refinance fees and the amount of time you plan to stay in your home. It's always a good idea to speak to a mortgage specialist or a financial advisor to get their opinion before deciding to break your mortgage.
Do home prices go down when interest rates go up?
Generally, home prices can go down when interest rates go up. This is because higher interest rates can make it more difficult for people to afford a home, leading to fewer buyers and a decrease in demand. However, this is not always the case, as home prices can also be affected by factors like the local economy and housing availability. 
Final Thoughts
Although the market is quite challenging at the moment when the time is right refinancing is a great tool for homeowners. You'll want to wait until interest rates drop and only if it makes sense for you to get a better rate for your loan. As always it's a decision that requires careful thought and that can be a great tool depending on your individual situation. If unsure about the current interest rates or refinancing, talk to one of our mortgage experts and get all your questions answered.
---
Ready to get started?
In just a few clicks, you can see our current rates. Then apply for your mortgage online in minutes!
Today's Best Mortgage Rates as of September 29, 2023