Is fixed or variable rate the way to go in 2023?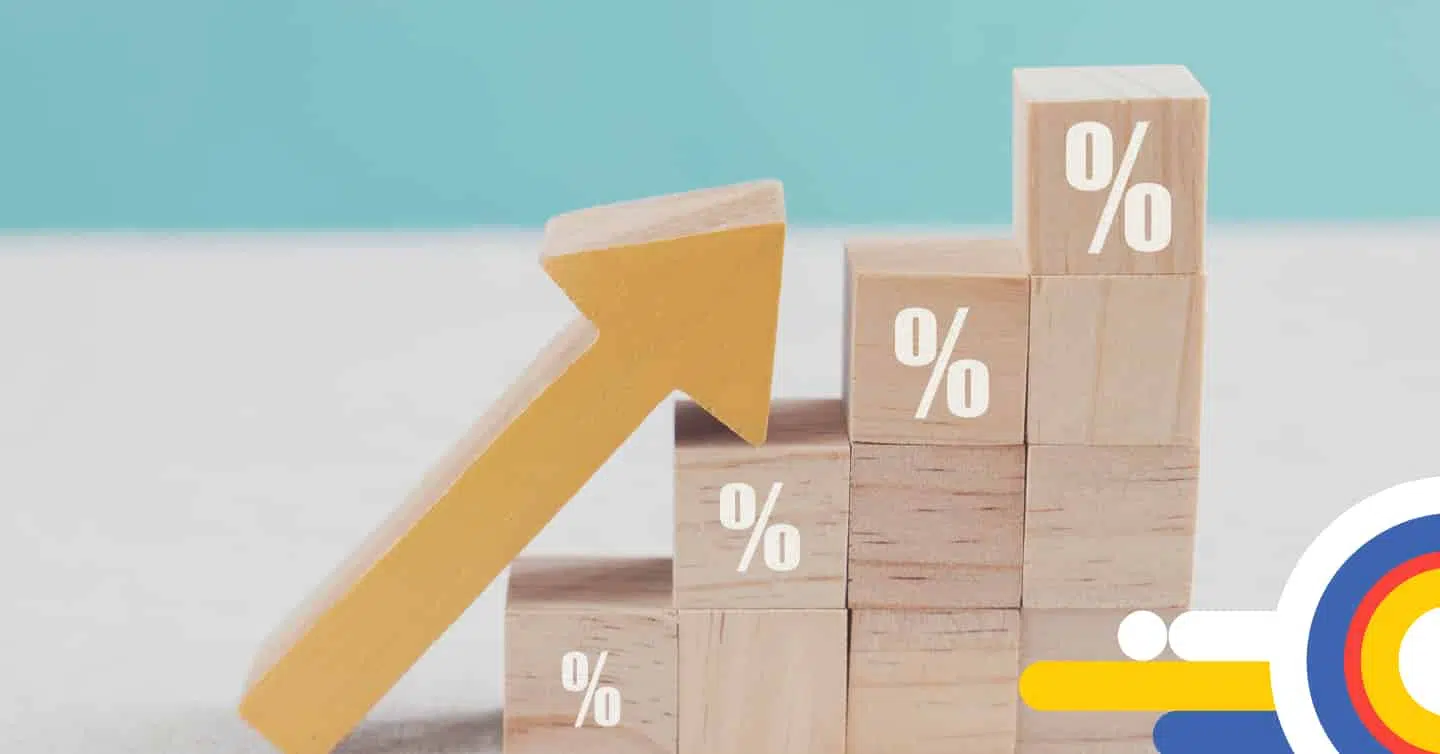 Wondering what's next for interest rates after the September 7th Bank of Canada (BOC) announcement? Not so sure if you should go fixed or variable rate in 2022-2023? Today we sat down and chatted with Chase Belair, nesto's Co-Founder, and had him answer some of the most commonly asked questions we're seeing in the mortgage industry. Read on, and let us help you worry a little less!
Are you a first-time buyer?
Key Takeaways
nesto has an S/B lock rate period of 150 days, the longest in the industry at the moment. Lock in your low rate for 30 days longer with us.
With another big hike on the fixed rate and the overnight rate expected to increase again on September 7th, Chase is expecting a potential increase of 0.75% to 1% increase for variables.
Interview
Q: Is it smart to renew early now & switch to a fixed rate?
A: Considering the difference between fixed and variable, there is less added value to early renew into a fixed rate right now compared to the historical low variable rate. Unless the main goal is to manage payment stress in this challenging time. Each borrower does not have the same risk tolerance.When there's a substantial difference between the lowest variable and the lowest fixed, there's a strong case to be made in favor of the variable rate in most situations. As the spread shrinks, the most tangible benefit, being less interest paid, it's harder to identify and impossible to guarantee the interest savings. The best argument in favor of a variable rate mortgage is the prepayment penalty which applies when breaking that mortgage vs. riding out the full term. This is due to the fact that the variable mortgage penalty is most often limited to a 3 month interest charge, in comparison to a potential interest rate differential charge from choosing fixed. At the end of the day, it is a personal choice.
Q: nesto now offers a lock rate period of 150 days, is now time to lock in a fixed rate?
A: 150 days is currently the best rate lock period for fixed and variable rates. As mentioned above, deciding to go fixed depends on your current mortgage if you have one and risk tolerance. Since the height of its popularity in May, although less popular now, variable remains a very good option for many situations.
Q: If the rate hike increases up to 1.0% again, what does this look like for variable rate payments?
A: Your payment will increase by approximately $55/month for every 100bps (1.0%) increase to the prime rate over 25 year amortization period for every $100K of mortgage balance.
This means approximately $14/month on every quarter percentage increase (25bps).
Q: How high will rates go in 2022? Will rates stop rising in the near future?
A: With another recent big hike in fixed rate and the overnight rate expected to increase again this September, we are expecting a potential increase of 0.75% to 1% increase for variables and 1.50% to 1.75% for fixed rates. It's impossible to predict with certainty, but borrowers need to stay informed as changes could arise rapidly.. Until the Bank of Canada sees the 2% inflation target reached, we can expect continuous increases.
Q: With rates on the rise, does this affect how much house I can afford? If so, in what way?
A: First of all, the budget is crucial, borrowers need to be diligent and know what they can and cannot afford. Secondly the stress-test used to qualify borrowers is now different depending if they decide on a fixed or variable rate. 
Consequently, we see fixed mortgages being stress-tested at 6.34%+ and variable mortgages at 5.45%. Meaning that it is easier to qualify for more money when opting for a variable mortgage. Needless to say that in these challenging times budgeting is key for every household.
Q: How will these interest rates impact consumer debt levels and spending?
A: On average a 0.25% increase represents approximately $13 per $100,000 mortgage loan. For a $500,000 loan, a 1% increase could mean up to $260 per month in payment increase. Factor in other liabilities impacted by lenders prime rate, the impact will vary from one borrower to another but ultimately reduce cash flow in most areas of spending.
Q: What do you foresee for the next interest rate hike? (Many are saying a potential .75% hike) How will this shift the market?
A: Many are projecting a 0.75% or 1.0% increase on September 7, 2022 as a result of this Bank of Canada tweet following the somewhat positive inflation report.
Q: Best advice to any homeowner that is currently worried about the impact and inability to afford their mortgage come the end of summer?
A: Prepare your budget and seek advice from a qualified mortgage / financial expert. Rates are one big component of the overall strategy but the strategy itself is your best ally to make sure you and your family remain in a good position to sustain the upcoming increases.
Q: What are some pointers/advice you'd give to a 'pandemic purchaser' who secured a variable rate mortgage when it was at historic lows and is now weathering the storm?
A: If you're currently with a variable rate mortgage, you embarked on that strategy for a reason. The most common reason is mortgage freedom and flexibility through a tiny prepayment penalty, should you need to break it. Regardless of where the prime rate is today or tomorrow, that reason remains a major factor in a current homebuyer's decision making process. To opt for a fixed rate mortgage now at this point in time, would not only limit your flexibility; it would also acknowledge a new fixed cost of borrowing at a much higher rate than when you embarked on this journey.
Q: What is your overall advice for a first time buyer at this time?
A: I would tell them to know the limits of their finances and understand their long term goals. They shouldn't try to time the market but have some comfort in knowing that they may still be able to afford what they want even though rates are increasing. Typically, based on income and downpayment, every 100bps (1%) increase in the prime means a decrease of 5% – 15% on their qualifying amount. However, as new data is predicting housing prices could decline more than their qualifying amount over the short to medium term. This means that the dream of home ownership may still be within reach. Prepare yourself to purchase in the next 6 months as housing is a limited commodity and prices will eventually go back up.
If you're ready to find your low rate and lock it in for 150 days, speak to a nesto mortgage expert today!
Ready to get started?
In just a few clicks, you can see our current rates. Then apply for your mortgage online in minutes!
Today's Best Mortgage Rates as of September 21, 2023