Understanding Quebec's Bill 96 & Its Impact On English-speaking Homebuyers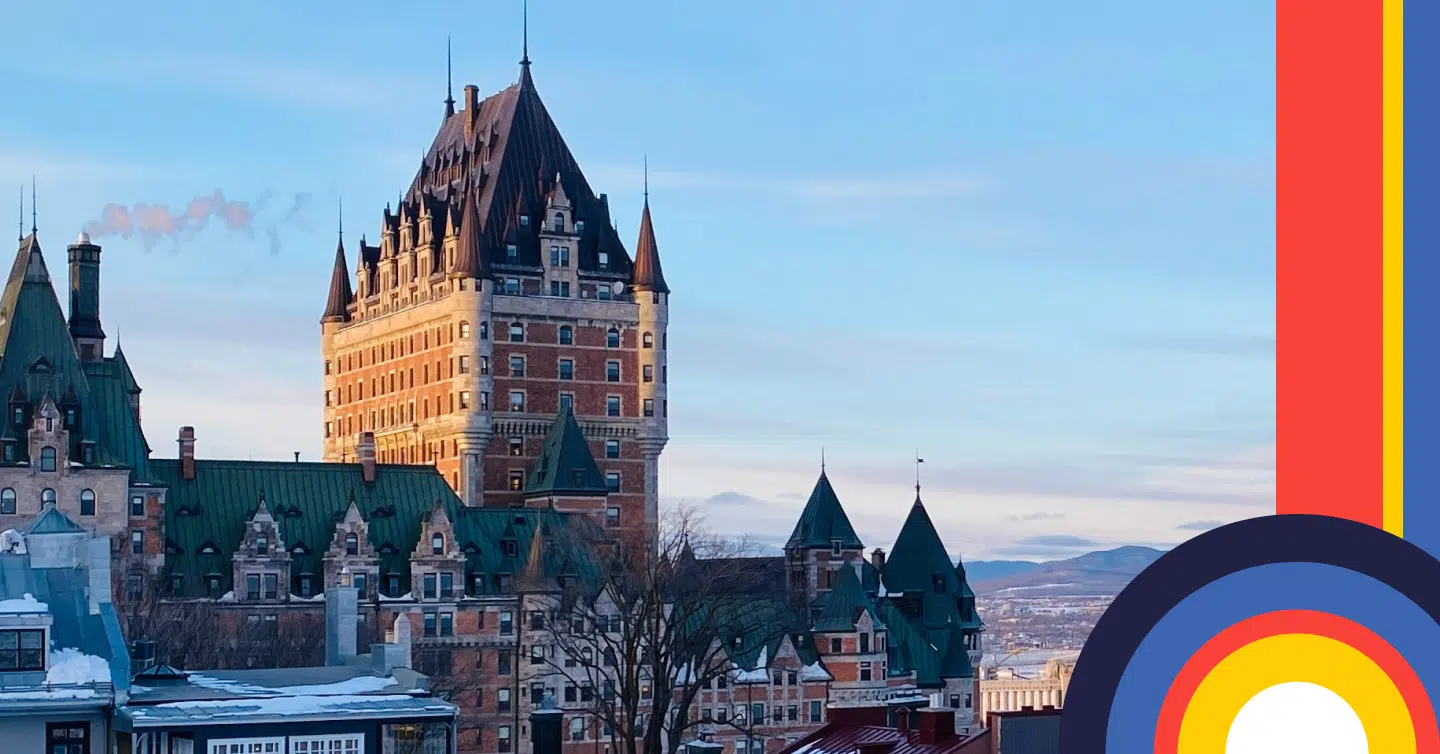 If you live in Quebec or do business in Quebec, odds are you were closely following the status of the famous Bill 96 over the past summer. 
Bill 96, a Quebec language bill, was passed in May 2022 by the National Assembly and became law as of June 1st, 2022. Even prior to its official introduction, the bill raised various questions and concerns among English-speakers and business owners in the province. There's a lot to unpack here, so we'll break it down for you. From the implications of Bill 96 for employers to its impact on English-speaking homebuyers, this article will equip you with all the important information you need to purchase a home in Quebec. 
---
Key Takeaways
The purpose of Bill 96 is to expand and reinforce the required use of French in both public and private sectors in Quebec, including government, businesses, education, and courts.

Bill 96 will require homebuyers to draw up contracts in French first and procure a translation in another language  themselves, if needed.

Buyers should account for document translation costs and turnaround time.
Are you a first-time buyer?
What is Bill 96?
Bill 96 is a Quebec language bill that aims to uphold French as the primary language of communication for all goods and services provided by the government and businesses in the province, including commerce, marketing, employment, customer service, contracts, and more. The bill significantly revises and expands on its previous better-known iteration, Bill 101 by further expanding the scope of linguistic requirements for people living and working in Quebec.  
Simply put, the purpose of Bill 96 is to promote French as Quebec's official language and reinforce its default usage in every sector. 
How Bill 96 Impacts Employers
Exclusively English-speaking businesses will have to make a lot of changes across their operations to remain compliant with the bill.
Client communications: All customer service must be offered in French and while this is not a new requirement, it is being reinforced through Bill 96. Additionally, all websites, marketing materials, advertisements, labeling must also be offered in French. 
Employees: All employee documents, from contracts to internal training documents, must be provided in French by the employer. This includes any communications with past employees.
Hiring: All job postings must be in French and employers can no longer require proficiency in a language other than French, unless they can prove that it is a necessary job requirement. 
Failure to comply with these requirements may result in huge penalties for businesses, ranging from $3000 to $30 000, with fees doubling for the second offense and tripling for subsequent offenses.
How Will Bill 96 Impact Homebuyers?
For many, a home purchase is the most important transaction of their life and understanding the contract you are signing plays a huge part in that decision. Banks and most lenders doing business in Quebec are accustomed to serving their clients in French, but Bill 96 will have a big impact on businesses operating exclusively in English, as well as English-speaking clients. 
In the past, lenders could simply include a clause in the contract dictating that the client requested an English transaction. Under Bill 96, this is no longer the case. All contracts for home sales or loans must be first drawn up in French and it is up to the client to get it translated in another language if they require it. Even in the case of an English-speaking seller drawing up a contract with an English-speaking buyer, if neither party is able to write a contract in French, they must get it translated into French first.
Bill 96 Exceptions
While some do exist, outlining the exceptions of Bill 96 is tricky. After all, a major point of the bill was to curtail a lot of the exceptions that Bill 101 had in place, especially for businesses. Outside of healthcare, the only exception is when a person in Quebec contracts outside of Quebec, in which case a French translation is not needed.
Costs Associated with Translating Documents
As mentioned, contracts for house sales or loans will no longer be provided in English and it will be up to the client to get the documents translated. The cost of translating documents can vary from $400 to $1200, not including the additional fees to get the translated document notarized, if needed. 
Although, it's safe to say that the cost of translating the documents as needed will be much easier on your wallet than the potential cost of legal repercussions for failing to provide the documents in French. 
Besides additional costs, buyers should also be conscious of time. While notarizing a document may take a couple of days, professional translations can have a turnaround of up to two weeks. Make sure to account for that, especially with time-sensitive documents!
How nesto Can Help English-speakers Navigate the Home Buying Journey in Quebec
There are plenty of great incentives to buy a home in Quebec, especially for first-time buyers, so don't let language barriers get in the way! At nesto, we support clients in their mortgage experience from start to finish in every province. Navigating new language requirements is no exception; no matter your level of fluency, nesto will guide you through the mortgage process from guaranteeing the lowest mortgage rate to making sure you are more than comfortable with the contract you are signing. 
Frequently Asked Questions (FAQ)
Here are some frequently asked questions about navigating Bill 96.
If I live in Quebec and am buying outside the province, do I need to provide French documents?
If you live in Quebec and are buying property outside the province, your documents and contracts don't have to be drawn up in French. However, if you are living outside of Quebec and are buying property in Quebec, you will need to draw up contracts in French or get them translated. 
Should I get my documents and contracts translated?
If you aren't fluent in French, you should definitely get your documents translated. If you are fluent but aren't entirely comfortable with legal jargon in French, getting your documents translated is also worth it. Buying property is a significant purchase and understanding all aspects of your contract is very important.
What should employers expect?
Employers should be ready to provide primarily French communication to their employees and future employees. This does not mean that they cannot use English at all, just that they will have to default to French first for job postings, contracts, employee documents and training materials.
Final Thoughts
The key aspect to remember about Bill 96 is that it's a French primacy law, meaning it's meant to prioritize French as Quebec's primary language. If you are not fluent in French or are more comfortable communicating in English, the best thing you can do is understand the purpose of the bill, how it applies to you, and how to prepare yourself to navigate its implications.
---
Ready to get started?
In just a few clicks, you can see our current rates. Then apply for your mortgage online in minutes!
in this series Canada Immigration
Today's Best Mortgage Rates as of September 29, 2023