5 Popular Toronto Neighbourhoods to Explore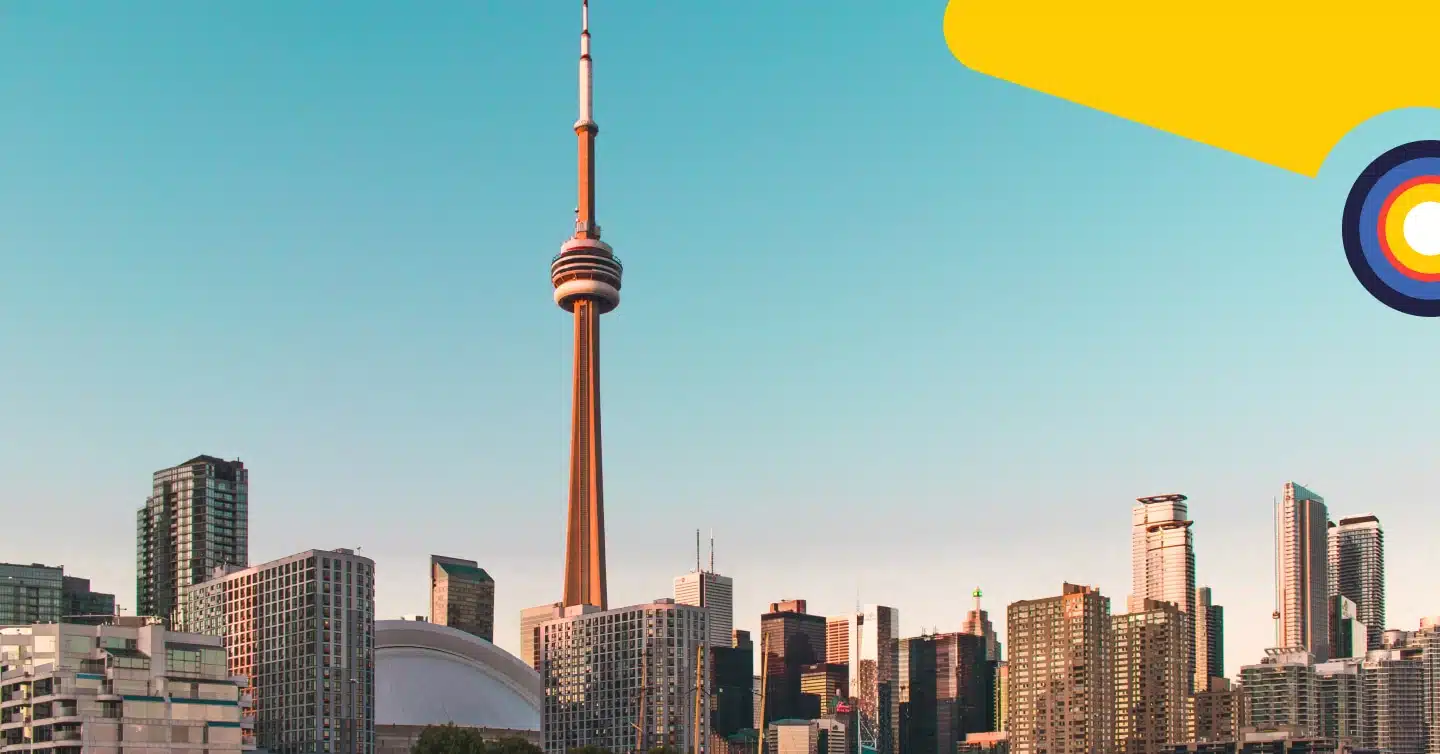 ---
Are you planning to move to Toronto? With over 140 neighborhoods in 6 Toronto districts to choose from, there's certainly an area that's the perfect fit for your lifestyle and your budget. 
Although not the capital city, Toronto is the business and financial heart of Canada and therefore, offers many economical opportunities and employment choices to newcomers. It has consistently ranked in the top 10 most livable cities in the world due to its stability, healthcare, and education. No wonder many make the move to Toronto every year.
In this Toronto neighborhood guide, we've selected 5 popular Toronto neighbourhoods worth exploring in the central district of Canada's most multicultural city.
Key Highlights
These 5 Toronto neighborhoods each have their own atmosphere and will appeal to its future residents for different reasons.
Although the cost of living in Toronto is high, finding a good job is easier than in most parts of Canada.
Toronto, as part of the Greater Toronto Area (GTA), stretches along the shores of Lake Ontario and has so much to offer.
---
Are you a first-time buyer?
Best Neighborhoods in Toronto
With so many neighborhoods to choose from, it can be difficult to decide which one will be a better fit for your lifestyle and within your budget. Don't worry, you'll find below a shortlist of 5 of the best areas to live in Toronto.
Find a better rate, and we'll match it, beat it, or give you $500*.
*Conditions Apply
With nesto, it's stress-free
Old Town Toronto
The neighborhood of Old Town Toronto is the core of the city and the place of the original town of Toronto. This very sought-after part of town has the best access to transportation in the city but is also one of the most expensive. It's a vibrant area with a mix of century old buildings and more modern skyscrapers. An exploration of this neighborhood wouldn't be complete without a visit to the St Lawrence Market. A delight to your senses and the perfect place to try excellent fresh local produce and buy souvenirs and craft from local artisans.
Best known for the Gooderham Building and St Lawrence Market.
Nearest transit: Union Station / Subway 1 – King
Population: 10,117*
Average 2-Bedroom Apartment Rent: $2,815*
Median Household Income: $113,176*
*Source: areavibes.com
The Distillery District
Restored in 2001, the Distillery District is a pedestrian-only residential and commercial area in the east of downtown Toronto. This trendy neighborhood of Toronto is home to many theaters, museums and numerous bars and restaurants. This artsy district attracts many young professionals who ditch their car to go to work, entertain themselves and shop, all within a walking distance of their home. The Distillery District boasts one the highest livability scores in the city.
Best known as one of Toronto neighborhoods for its artarty scene and the largest collection of Victorian-era industrial architecture in North America.
Nearest transit: Tram stop – Distillery Loop
Population: 1,724*
Average 2-Bedroom Apartment Rent: $3,850*
Median Household Income: $133,158*
*Source: areavibes.com

Kensington Market
In the heart of Toronto, Kensington market is a vibrant and diverse neighborhood. One of the Toronto neighborhoods that is famous for its bookshops, international food stalls and vintage clothing market. Its bohemian vibe attracts a multicultural crowd of tourists and locals alike and is best explored on foot. This neighborhood is composed of Victorian houses which are populated by students and families. Kensington Market is currently being reinvigorated with new housing projects with Victorian style houses.
Best known for its outdoor shopping experience and bohemian atmosphere.
Nearest transit: Tram stop – Spadina Ave. at Nassau St
Population: 4,204*
Average 2-Bedroom Apartment Rent: $2,400*
Median Household Income: $52,173*
*Source: areavibes.com
Queen West
Identified by Vogue as one of the coolest neighborhoods in the world, Queen West is a thriving fashion district filled with cool and trendy fashion designers shops, art galleries, cafés and restaurants. At night, the streets are filled with restaurant goers and music enthusiasts looking for a live music venue or a table at one of the many lively patios.
Best known for the Museum of Contemporary Art and Graffiti Alley.
Nearest transit: Queen Street car
Population: 11,191*
Average 2-Bedroom Apartment Rent: $3,191*
Median Household Income: $82,947*
*Source: areavibes.com
The Entertainment District
Branded as the central hub for entertainment, arts, culture, hospitality, sports, nightlife and business, Entertainment District is the place to be if you want to be close to the action. So much so that nearly 40% of its residents walk to work compared to just 5% for the rest of the city. This is one of Toronto's most vibrant neighborhoods for the amount of cultural attractions, arts centers, sports venues and world-renowned theaters within the same perimeter. This tends to be an area chosen by middle aged professionals between 45 and 64 years and single person households.
Best known for the CN Tower and the Ripley's Aquarium of Canada.
Nearest transit: Subway 1 – St Andrew
Population: 42,687*
Average 2-Bedroom Apartment Rent: $3,480*
Median Household Income: 96,976*
*Source: areavibes.com
Final Thoughts
Toronto is a city on the move and there are new developments all over town. Toronto has it all, vibrant economy, security, great lifestyle, good transportation, so whether you're considering renting or buying your next home in the city, you'll be guaranteed to find a neighborhood that will meet your lifestyle and budget. 
To speak with a mortgage advisor who can help you get started, get in touch with one of our team today.
---
Ready to get started?
In just a few clicks, you can see our current rates. Then apply for your mortgage online in minutes!
Today's Best Mortgage Rates as of December 5, 2023