Is 2023 the time for investing in real estate? Supply and demand signal yes.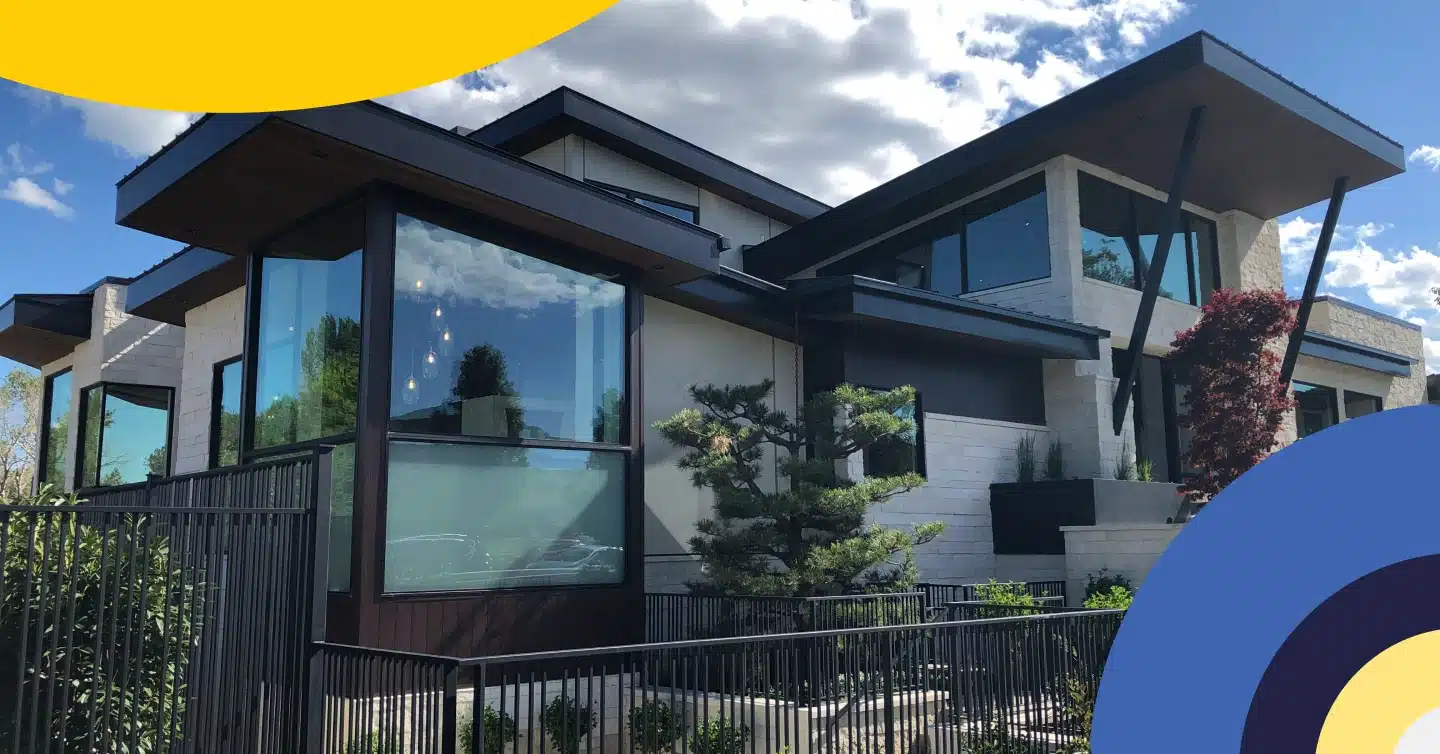 Real estate investing in Canada can seem quite daunting for the first-time investor, especially in 2023 when the market seems as volatile as it's ever been. 
But experts suggest that despite recent market fluctuations, 2023 is the perfect time to invest in real estate in Canada. Looking at the supply and demand trends, it's clear that prepared first-time investors will be successful if they choose the right investment and location, and are aware of the market trends.
---
Key Highlights
2023 can be an excellent year for both first-time and seasoned real estate investors as the market is gradually becoming less volatile. 
While both supply and demand are slightly below average, investors can take advantage of the market and contribute to its growth.
There are plenty of ways to make money as a real estate investor – you just need to be prepared, do your research, and always be on top of the market trends. 
---
Are you a first-time buyer?
What is real estate investing?
Simply put, real estate investing is the process of acquiring, owning, managing, and profiting from real estate properties such as houses and apartment buildings. Real estate investing can provide several benefits, including long-term appreciation, cash flow through rental income, tax advantages, and portfolio diversification. Successful real estate investors typically have a deep understanding of the real estate market, including trends, regulations, and economic conditions that can affect property values.
If you're a homeowner, you are a real estate investor! Without even knowing it, anyone that purchases real estate property becomes an investor in the market and is subject to all the scrutinies and volatilities of the market. 
Real estate investing in Canada can be intimidating to be sure, but anyone with the right mindset, attitude, and preparedness can be a huge success. Always remember that real estate investing also comes with risks, such as vacancy periods, property damage, and market fluctuations. So make sure to be as prepared as possible before diving into an investment.
How to invest in real estate in Canada?
1. Determine your goals
Before starting to invest in real estate, it is important to determine your investment objectives. Going into it without a clear goal can be risky. An investor's objectives should specify their desired outcome and guide their next steps. 
If you're planning to invest now or in the future, it would be helpful to establish S.M.A.R.T. objectives, which are "Specific, Measurable, Attainable, Relevant, and Time-bound." S.M.A.R.T. objectives can help you clarify your real estate investment goals and develop a plan to achieve them. 
For example, a S.M.A.R.T. objective could be "Within the first two years of purchasing a rental property, I aim to generate a monthly positive cash flow of at least $500." This objective meets all the criteria of being "Specific, Measurable, Attainable, Relevant, and Time-bound," making it an excellent goal to strive for.
2. Speak with a current homeowner
Entering the world of real estate investment can be intimidating, particularly if you lack knowledge of the subject. But this isn't to deter you! You should always know what you're getting into no matter what the investment.
According to Canadian Real Estate Magazine, "a seasoned investor's lived experience will be invaluable to helping you learn the ins and outs of real estate investing." They can help you identify potential pitfalls and offer advice on how to steer clear of them. Additionally, they can offer insights into market trends and help you understand the nuances of investing in a particular area. By learning from someone with experience, you can gain a better understanding of the industry, its intricacies, and how to make informed investment decisions.
3. Find the right location
Before embarking on the journey of purchasing investment properties, it is crucial to determine the location where you would like to invest. Canadian Real Estate Magazine states that "while some cities like Toronto and Vancouver are growing hubs of real estate, there are many other areas in Canada that have great potential for successful real estate investments"
We advise you not to limit yourself to popular or nearby locations without exploring other options. When deciding on a location, every potential investor should conduct a thorough market analysis. 
Market analysis involves evaluating various factors, such as the economic, employment, educational, and environmental conditions of the area, to determine whether your investment will thrive or be vulnerable in a specific location. By analyzing market trends and property values in different areas, you can determine where the demand for rental properties is high, which could translate into higher rental income and better returns on your investment.
Find a better rate, and we'll match it, beat it, or give you $500*.
*Conditions Apply
With nesto, it's stress-free
Should You Invest in Real Estate in 2023?
All signs point to yes! While your level of investment will depend on your financial situation, 2023 generally seems like a good year to invest in real estate in Canada. 
First, experts forecast that supply levels will decrease meaning that those who plan to invest in real estate can contribute to market growth and affordability. According to the Canadian Mortgage and Housing Corporation (CMHC), "if the current rates of new construction continue, we project that the housing stock will increase by 2.3 million units between 2021 and 2030." This means that you could get in on the ground floor and avoid the rush to purchase these newly built homes and have an advantage over your competition. 
Also, demand for real estate is now lower than in previous years. This means that as an investor, you could have more time to negotiate a fair price on your mortgage. There will be less competition for the best properties in your desired location, meaning that you'll potentially get the pick of the best available properties. 
Finally, home prices are steadily declining across the country. Experts suggest that affordability will be better than ever in 2023 which means you could lock in the price of your home and refinance for a lower interest rate later on.
FAQ
What are the benefits of owning a property as an investment tool?
Canadian real estate has generally appreciated in value over the long term. According to the Canadian Real Estate Association, the average price of a Canadian home increased in 2020, and the trend is expected to continue. If you're looking to invest in a rental property, rental income can also increase over time, keeping pace with inflation.
What are the risks of real estate investing in 2023?
Real estate markets can be cyclical and subject to fluctuations, especially in such a volatile market. Changes in interest rates, economic conditions, or supply and demand can affect property values and rental income. Investors should carefully consider these risks and conduct thorough research before making any real estate investment decisions.
What is a good real estate investment?
Experts suggest that rental properties in Canada are always a good real estate investment. Considering the location of the property and with positive economic indicators, it may appreciate in value over time, providing investors with a capital gain when they sell the property.
How can I make money with real estate?
A smart investor will be able to make money in plenty of ways when investing in real estate. Canadian tax laws, for example, provide several tax advantages to real estate investors, including deductions for mortgage interest, property taxes, maintenance costs, and depreciation. In addition, capital gains on the sale of a principal residence are generally tax-free.
What are the benefits of investing in real estate?
Real estate investing can provide a steady stream of income through rental income or other forms of cash flow. This income can be used to pay down debt, reinvest in other properties, or fund living expenses. Also, investing in real estate can help diversify an investment portfolio, potentially reducing risk and providing a hedge against inflation.
Final Thoughts
Investing in real estate can be a smart move for those looking to diversify their portfolio and potentially generate income and long-term appreciation. As with any investment, it is important to conduct proper research and seek advice from professionals to make informed decisions. 
While real estate has the potential to yield significant returns, it's crucial to have a well-defined plan and adopt a long-term perspective when investing. It's essential to conduct thorough research, select high-quality assets, and remain patient as the benefits of real estate investment can accumulate gradually over time. Considering the benefits of investing in real estate, 2023 could be a year of opportunity for those looking to enter the real estate market.
---
Ready to get started?
In just a few clicks, you can see our current rates. Then apply for your mortgage online in minutes!
Today's Best Mortgage Rates as of December 5, 2023