Toronto Housing Market Outlook 2023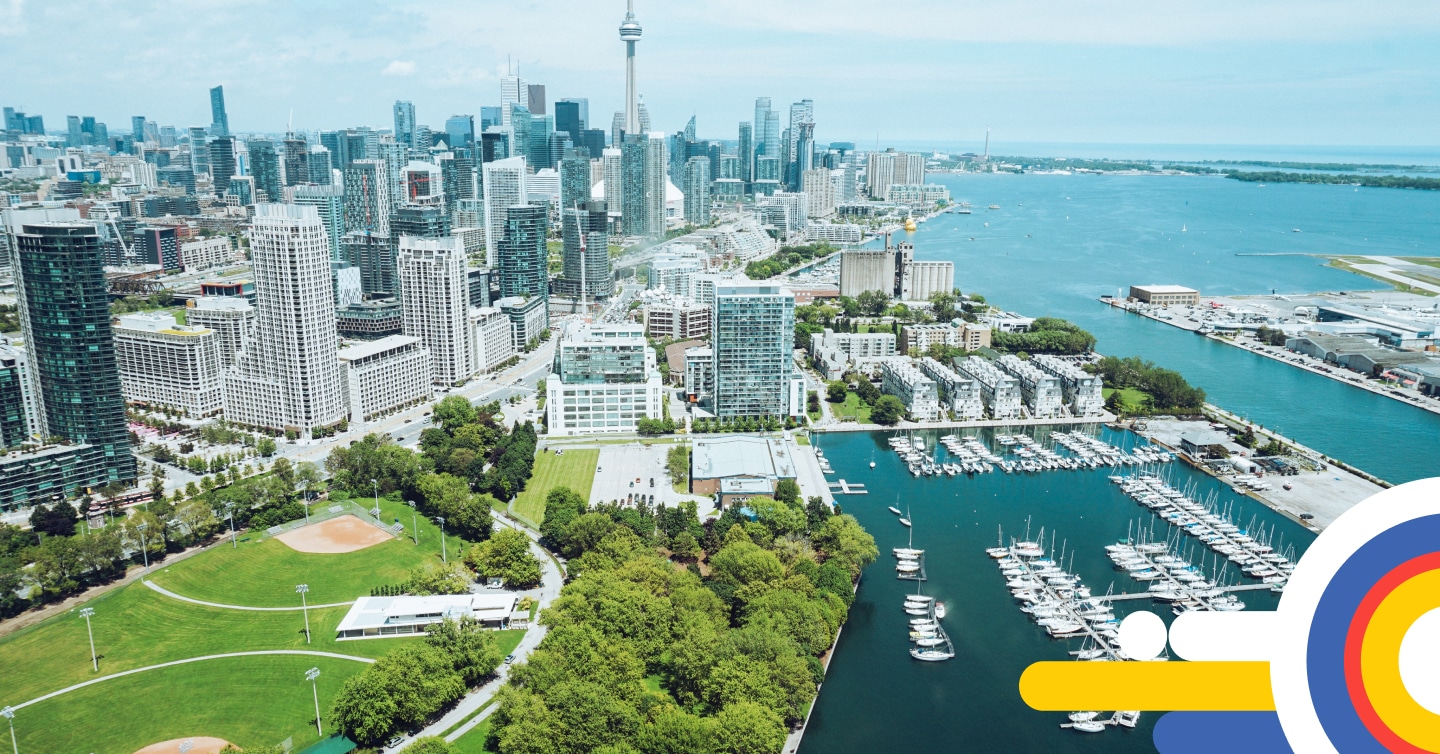 ---
Toronto Market Report Summary
The benchmark single-family home in Toronto increased by 4.1% year-over-year to $1,365,200 in August 2023. In comparison, provincially, the benchmark single-family home sale price in Ontario was up by 1.9% from a year ago to $993,500.
Toronto's benchmark townhouse house price increased by 1.4% year-over-year to $845,600 in August 2023. In comparison, provincially, Ontario's row/townhouse sale price is up by 0.4% from a year ago to $726,200.
The benchmark condo price in Toronto decreased by 1.2% year-over-year to $717,600 in August 2023. In comparison, provincially, the benchmark condo sale price in Ontario is also down by 1.7% from a year ago to $647,000.
Toronto's benchmark composite home price increased by 2.5% year-over-year to $1,141,400 in August 2023. In comparison, provincially, the average home sale price in Ontario was up by 1.0% from a year ago to $908,000.
The average rent for an apartment in Toronto increased by 8.7% year-over-year to $2,898 for August 2023.
---
Are you a first-time buyer?
Toronto Housing Market Summary
Data from the Toronto Regional Real Estate Board (TRREB) indicates that the average price of resale residential homes sold across Toronto in August 2023 was $1,141,400, an increase of 2.5% compared to a year ago. 
With a sales-to-new-listings ratio (SNLR) of 43%, Toronto has moved back into a balanced market in August.
"Looking forward, we know there will be solid demand for housing – both ownership and rental – in the Greater Toronto Area (GTA) and broader Greater Golden Horseshoe. Record immigration levels alone will assure this. In the short term, we will likely continue to see some volatility in terms of sales and home prices as buyers and sellers wait for more certainty on the direction of borrowing costs and the overall economy," said TRREB President Paul Baron.
"More balanced market conditions this summer compared to the tighter spring market resulted in selling prices hovering at last year's levels and dipping slightly compared to July. As interest rates continued to increase in May, after a winter and early spring pause, many buyers have had to adjust their offers to qualify for higher monthly payments. Not all sellers have chosen to take lower than expected selling prices, resulting in fewer sales," said TRREB Chief Market Analyst Jason Mercer.
"While higher interest rates have certainly impacted affordability, the prospect of higher taxes will also hit households' balance sheets, especially younger buyers with limited savings. With the City of Toronto moving to raise the municipal land transfer tax (MLTT) rate on properties over $3 million as a revenue tool, it must also consider helping first-time home buyers struggling to enter the market by adjusting their tax rebate threshold to reflect today's higher home prices," said TRREB CEO John DiMichele.
"All three levels of government need to be focused on the key issue impacting affordability in the GTA: lack of supply. There continues to be a policy mismatch between population growth through immigration and temporary migration and bringing online enough housing to accommodate this population growth. If we can't house newcomers, they will look elsewhere, and Canada and the GTA will lose its competitive edge on the global stage," continued DiMichele.
Month-over-Month Market Expectations
The sales to new listings ratio (SNLR) is the number of home sales compared to new listings. An SNLR under 40% suggests a buyer's market where buyers have the upper hand and more negotiating power. An SNLR between 40% and 60% is a balanced market, while an SNLR of over 60% is considered a seller's market. 
Market Expectations Breakdown By Property Type
Historical Changes To Benchmark Prices In Toronto By Property Type
Last 10 Years of Monthly Changes to Toronto's Composite Home Price
Are you a first-time buyer?
Who's Buying Toronto Real Estate?
Until recently, the primary demographics driving demand in Toronto's residential property market were those looking to upsize their homes, foreign investors looking to purchase an investment property in one of Canada's most lucrative markets, professionals who recently immigrated to Canada in the past 5 years, and out-of-province migrants advancing their careers in the nation's economic engine. With the passing of the omnibus Bill C-32 legislation, including the foreign buyers' ban and anti-flipping tax, the GTA homebuyers' demographic may be shifting away from foreign investment. However, it remains to be seen whether efforts to limit foreign buyers in Toronto will have an impact; according to Statistics Canada, foreign investors make up less than 5% of the city's total homeownership.
Multi-property Investors
According to a report by Teranet, investors and multi-property owners accounted for over 25% of Ontario's homebuyers in 2021, particularly in Toronto. Consequently, the largest segment of the real estate market in Toronto is now multi-property owners, ahead of first-time buyers (at 22%), which was the market's largest segment until 2016.
First-time homebuyers have traditionally accounted for more than half of all purchases. However, that share has slowly declined, reaching a low of 46.8% in June 2021, with real estate investors and multiple property owners picking up the difference. 
According to Statistics Canada, multiple property owners represent 15% of owners in BC and Ontario and 20% in New Brunswick and Nova Scotia but hold 30% and 40% of existing housing stock, respectively.
Upsizing Buyers
Upsizing by buyers has driven Toronto's demand for single-detached homes, which showed the highest year-on-year price increase of all property types, from $973,500 in February 2020, which is still more than 32% higher compared to today's price at 1,294,100. Upsizing buyers also continued to explore secondary markets like Mississauga, Hamilton, Brampton, and Burlington over the last 6 months.
Immigration & Out-of-province Migration
While the pandemic saw thousands of homebuyers leaving urban areas searching for more space and affordable housing, new immigrants making Toronto homes continued to surge.  Although many Torontonians continue to leave the GTA due to housing affordability limitations, many continue to move here. According to this report by Re/Max, the federal government expects to bring an additional 2 million new immigrants to Canada – many of whom will still choose to settle in Toronto, Vancouver and Montreal.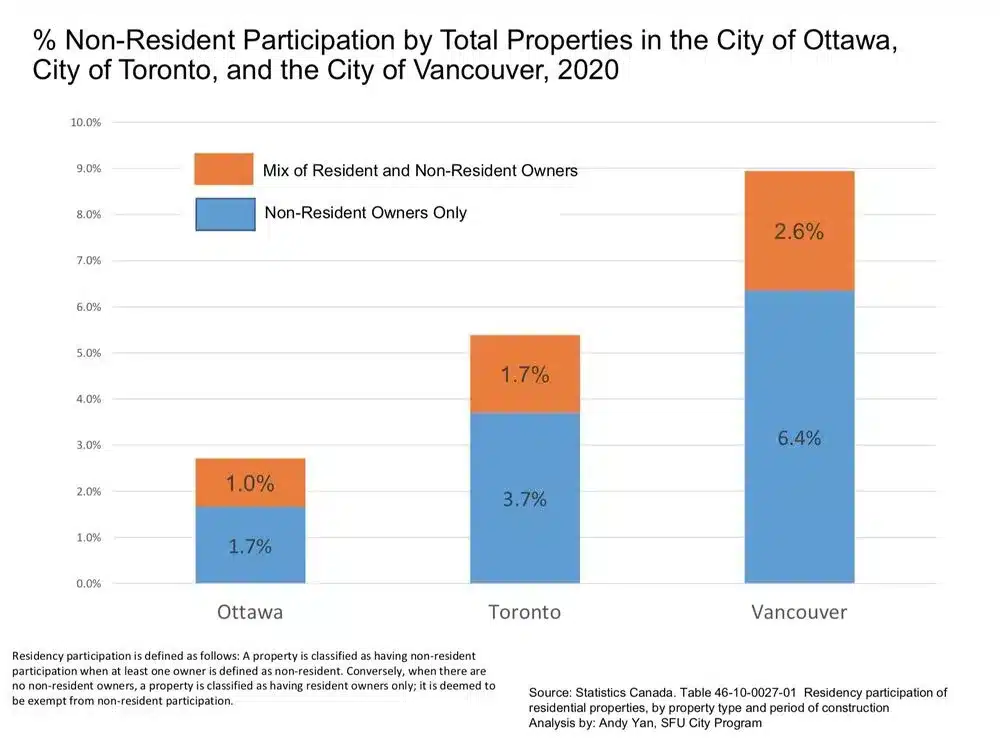 First-time Homebuyers
Getting a mortgage in Toronto as a first-time buyer can be challenging for many – though Toronto remains one of a few municipalities that still charges Municipal Land Transfer Tax (MLTT). 
While programs like the First Time Home Buyer Incentive are in place to help people afford homes in the city, this has yet to do much to offset affordability as the stress test makes it harder to qualify. At the same time, the Bank of Canada keeps rates elevated – adding a barrier to qualifying for a home in Toronto without a combined household income over $150,000. 
Given the slowdown over the last 12 months in home prices, Toronto remains a difficult market to purchase a first home without outside financial assistance. Unsurprisingly, first-time homebuyers are no longer the largest segment of the city's real estate market. 
Final Thoughts
Toronto's property market is set to remain strong as increases are expected for the remainder of 2023. The average home price in Toronto has dropped significantly over the last year. However, this comes after months of record consecutive price rises during the pandemic and one of the most intense periods of price appreciation the city has ever seen. 
While the property market appears to be shedding value in Toronto, it's important to remember that this is relative to a long period of superheating in the area. 
If are you looking for a home in 2023, expect an imminent turnaround in the housing market over the next few months. Contact our knowledgeable and commission-free mortgage experts at nesto to help guide you through the home-buying process.
Red hot rates impacting your housing market experience?
With nesto, you can get a low rate with a 150-day hold.
Market Rents Summary
The Canadian rental market experienced a record-breaking surge in August, with average rents soaring to an all-time high. This trend indicates a significant shift in the country's rental landscape, with prices continuing to escalate despite increasing rental completions. Below, we delve into this trend with data from Rentals.ca and Urbanation, examining the changes across various provinces and cities.
National Overview: A Record-Breaking Surge
August witnessed a remarkable rise in the average asking rents in Canada. The average rent reached an all-time high of $2,117, marking a monthly increase of 1.8% and an impressive annual growth rate of 9.6%. This trend is a testament to the escalating demand in the rental market as the country struggles with a severe rental housing shortage.
Over the past three months, the Canadian rental market experienced a significant 5.1% increase in asking rents from May to August. This equates to an increase of $103 monthly, putting additional pressure on renters. Shaun Hildebrand, President of Urbanation, shed light on this trend, noting that unlike in the U.S., rent inflation in Canada has stayed the same, even with rental completions reaching their highest levels in decades. This gives an idea of the dire rental housing shortage across the country and the impact on rental demand as the population expands rapidly.
Quebec's Rental Market: Steady Climb
In Quebec, the rental market is also experiencing a steady rise. The province, known for its rich culture and picturesque landscapes, has seen average asking rents grow by 24.0% annually to $888 monthly for shared units. The surge in rental prices in Quebec is mainly attributed to the robust demand for rental housing, driven by the province's growing population and strong economy.
The Greater Montreal area, in particular, has seen a significant rent increase. Despite the city's efforts to provide affordable housing, the average asking rents have surpassed the $2,000 mark for the first time, reaching $2,001. This has increased financial strain on renters, particularly those with lower incomes.
Ontario's Rental Landscape: The Expensive Side of Living
Ontario, Canada's most populous province, is familiar with high living costs, particularly in the rental market. The province saw an annual rent increase of 7.5% to an average of $1,040 for shared accommodations. This trend is particularly prevalent in the Greater Toronto Area (GTA), where the average monthly rent has reached $2,898.
Despite being one of the country's most expensive cities, Toronto posted a below-average annual rent increase of 8.7%. Nevertheless, the cost of renting in Toronto remains high, while rental vacancies are at a two-decade low. This increasing unaffordability and low availability is a significant concern for many residents and employers looking to attract talent.
Alberta's Rental Market: Leading in Growth
Alberta's rental market has grown the fastest among Canada's largest cities. Calgary, in particular, leads in rent growth, recording an enormous 17.3% year-on-year increase in August, bringing the average rent to $2,068 for purpose-built and condominium apartments.
Despite the economic challenges faced by the province due to the fluctuating oil and gas industry, Alberta's rental market has remained resilient. The significant rent rise in Alberta is primarily due to the province's steady rental demand, driven by its growing population and recovering economy.
British Columbia's Rental Market: High Prices Amid High Mountains
British Columbia (BC), known for its stunning landscapes and high living costs, has also witnessed a considerable increase in rental prices. In BC, average asking rents for shared accommodations increased by 17.7% annually to $1,150 monthly.
Vancouver, BC's largest city, continues to be the most expensive city in Canada, with an average monthly rent of $3,316. However, Vancouver posted a below-average annual rent increase of 7.3% and even saw a 0.7% decrease in average rents monthly. This indicates that the city's rental market may be stabilizing, although the cost of renting remains high.
The Time to Purchase a Home is Now
In conclusion, the Canadian rental market has been experiencing an unprecedented price surge, with rents increasing faster than ever. This trend and the ongoing rental housing shortage have pressured renters nationwide.
Given these circumstances, it might be an opportune time to consider purchasing a home. Despite the high upfront costs, owning a home can offer long-term financial benefits and stability, especially in a market where rents are skyrocketing. Thus, starting planning and taking the necessary steps toward homeownership is vital. After all, a home is not just a place to live but also an investment for the future.
Rental Cost Escalation Due To Housing Affordability Constraints
This past month, CMHC released some quantified findings from their 2022 Rental Market Survey. Their experts indicated rental markets tightening in many urban centres and created two different measurements to show the lack of housing supply in the country.  You can read the full report, while the data can be easily illustrated in two charts.
Share Of Affordable Units By Major Urban Centre
The first indicator measures the share of units that are affordable (whose rent represents less than 30% of pre-tax income) for the lowest income group of renters, those in the lowest income quintile (20%).
*Kitchener, Waterloo and Cambridge Source: CMHC
Change In Average Rent For A 2-Bedroom Unit
The second indicator allows us to measure the average rent for newly rented units, that is, apartments whose occupants arrived in the last 12 months. This new statistic is very relevant because it allows us to compare it with the average rent for units occupied for more than a year.
Source: Provincial governments, CMHC Rental Market Survey (2022)
Each $100K in mortgage balance costs an average of $601.11 per month on nesto's lowest fixed 5-year rate at and $641.25 per month on nesto's lowest variable 5-year rate at .  Rates used for calculation are those offered on insured purchases with less than a 20% downpayment on a 25-year amortization.  Each 0.25% change in mortgage rates impacts the monthly payment by $15 to $17 on a 25-year amortization.
Rental Prices Compared to Other Canadian Cities
Rental Prices Compared to Other Provinces and Nationally
Average Rents by Housing Type

Rental Growth by Housing Type
Frequently Asked Questions
Is the Toronto housing market going to crash?
Toronto home prices are currently sagging due to surging mortgage rates. Toronto prices remain some of the highest in the country, and with the current Bank of Canada rate hikes, mortgages have been harder to qualify for due to the stress test. Toronto prices will recover quicker than other areas once mortgage rates decline back to manageable levels for homebuyers to purchase or homeowners to refinance their homes.
Will Toronto's housing prices increase in 2023?
Although currently declining, many experts believe that a turnaround is imminent.  Buyers are waiting on the sidelines for the opportune time to make a move.
How do I get approved for a mortgage in Toronto?
How nesto works
At nesto, all of our commission-free mortgage experts hold concurrent professional designations from one or more provinces. Our clients will receive the best advice and care when they speak with experts exceeding the industry status quo.
Unlike the industry norm, our agents are not commissioned but salaried employees. Our honest and transparent advice guarantees free, unbiased advice on the most suitable mortgage solution for your unique needs.  Our advisors are measured on the satisfaction and quality of advice they provide to their clients.
nesto is working hard to change how the mortgage industry functions. We start with honest and transparent advice, followed by our best rates upfront.  We can offer you these best rates by using technology by providing a virtual and 100% online process to reduce our overhead costs.
By working remotely across Canada, all our mortgage experts and staff spend less time commuting to work and more time with their friends and family. This makes for more dedicated employees and contributes to our success with happy and satisfied clients.
nesto is on a mission to offer a positive, empowering and transparent property financing experience, simplified from start to finish.
---
Ready to get started?
In just a few clicks, you can see our current rates. Then apply for your mortgage online in minutes!
Today's Best Mortgage Rates as of September 21, 2023