Mortgage and Housing Market Projections for 2023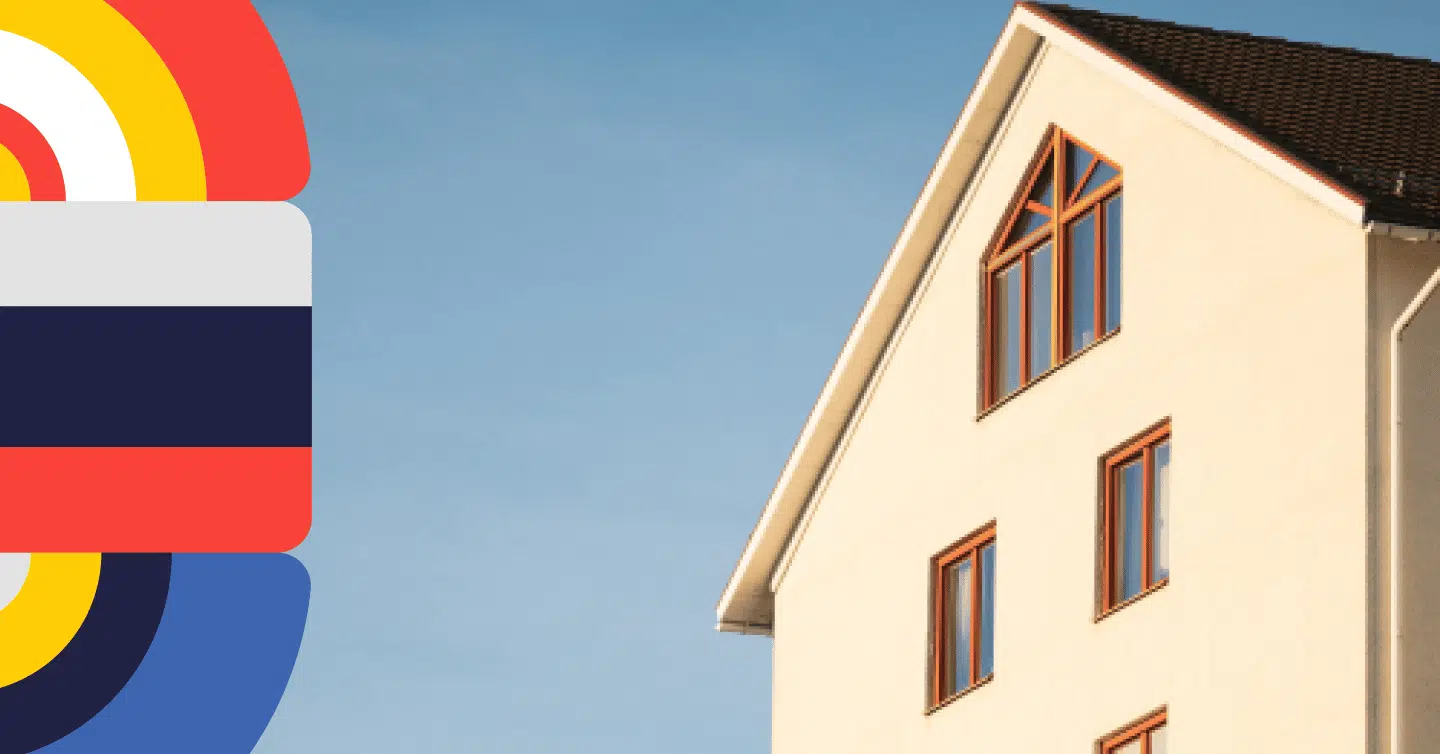 The housing market throughout 2023 may look very different from what it is today. With an ever-changing macroeconomic landscape, driven by the forces of supply and demand, the future of home prices, mortgage rates and availability are difficult to predict but paramount to all those looking to purchase, renew or refinance a home this year or in the next. Whether you're currently searching for a new home or plan to soon, understanding the housing and mortgage market predictions could influence your decision. We hope to provide you with thought leadership to guide your decision on locking in the best rate for your mortgage. Read on for a breakdown of our mortgage and housing market projections, thoughtfully crafted with insight from industry experts for 2023.
---
Key Highlights
Interest rates will keep rising for the first half of 2023 until the BoC controls inflation.
Housing prices continue to decline nationally, with an expected balance sometime in late 2023 as hesitant buyers and sellers sit on the sidelines.
Affordability declines to cushion housing markets in the Prairies and Newfoundland versus high-growth regional markets such as those in Ontario and BC.
Are you a first-time buyer?
What Do Economists at TD Bank Forecast for the National Housing and Mortgage Market in 2023?
In her interview with the Globe and Mail, Beata Caranci, chief economist at TD Bank, also discussed the housing and mortgage market. She noted that the recent Bank of Canada (BoC) interest rate hikes are slowing consumer spending and increasing household debt levels. More and more people are left to pay interest instead of the principal they used to secure the loan.
Consumer spending and labour markets have not cooled off, leaving inflation around 5%. The Bank of Canada aims to reduce inflation closer to its target of 2% by raising interest rates. This monetary tightening has caused some turbulence in the housing market, with a further bottoming out expected at the onset of the second quarter.
Rishi Sondhi, an economist at TD, also noted that interest rates had risen a few times over the last quarter, and their ripple effects are being felt in consumer demands for housing. As a result, housing sales activity will keep falling in the foreseeable future. Unfortunately, prices bouncing back to pre-pandemic levels don't look too promising. They anticipate a partial rebound once they bottom out, likely at the beginning of 2023. Regionally he anticipates that the Prairies and Newfoundland will outperform due to their favourable affordability gap compared to markets in other parts of the Atlantic – as well as the typical growth markets of Ontario and BC.
What is CIBC's Benjamin Tal's Outlook for the National Housing and Mortgage Market in 2023?
Deputy Chief Economist at CIBC World Markets, Benjamin Tal, expects real estate prediction in Canada to become more certain later in 2023. He expects an increased number of homes to be listed stability returns to the market. According to Tal, more sellers will be encouraged to list their homes once stability returns to the market. Some distressed homeowners, who are having trouble managing their budgets, may add to the number of listed homes.
External factors such as deglobalization aside, Mr. Tal expects an easing of supply chains to assist the Bank of Canada (BoC) in heading closer to its inflation target. He is confident there will not be a full crash in the housing market as the absence of listings is cushioning prices. However, the stifled demand could create a new lower limit in the spring as more buyers re-enter the market. He expects housing prices to fall another 10% to 15% this year before a meagre recovery.
The Bank of Canada's policy interest rate has risen from a low of 0.25% earlier this year to a high of 4.25%. Tal believes these rates will cut to a low of 2.75% or 3% in late 2023 or early 2024, as inflation needs time to fall first. Pervasive labour market tightness that's lifting wage growth and prices higher does not bode well for rates tapering off this year. According to Tal, these possible curveballs could prevent interest rates from falling lower as predicted. 
What do Economists at RBC Forecast for the National Housing and Mortgage Market in 2023?
Robert Hague, a senior economist at RBC, has some harsh words for the state of housing affordability in Canada. According to his analysis, prices that surged through last summer worsened the situation more than during the two previous housing market bubbles (in the 1980s and 1990s). He believes it will take years to undo the damage to housing prices done by the 2021 price surge. 
Homebuyers would need to spend almost two-thirds of their household income to service a mortgage, an incredibly sharp increase from last year. In Toronto, the situation is looking even worse. A household must spend even more of its income to pay a mortgage. RBC sees prices giving back some of those gains over the next few years.
Canada's housing markets have some tough sledding ahead, with prices and activity currently having downward pressure and expected to stay that way until later this quarter – unless the Bank of Canada stops its rate-hiking campaign shortly. By and large, activity in local markets across the country is sluggish, with worse reversals of the pre-pandemic levels in some spots. 
One bright spot amidst the squeeze is certain areas of the Prairies where robust demand is driven by a strong provincial economy and an influx of new residents into the region as they seek more affordable housing. What's more, decreasing house price trends around much of Canada will continue into much of 2023 until supply and demand become more balanced than they are now.
What's RBC's Interpretation of Data from CREA Regarding Toronto's Housing Market?
Toronto regional home resales took a hit in November, plummeting by 3.8% from the month before. The MLS HPI indexed that the region's prices had dropped 0.8% monthly. 
But this dip was no surprise; it marks the eighth consecutive monthly decline. 
Now we know why: the combination of sharply higher interest rates and the loss of affordability thwart any serious buyers. 
The MLS HPI figures show prices have gone down 18% or $245,000 since March's peak. The good news is that although the rate at which resales have decreased has been steady this past fall season, the yearlong comparison will decrease overall annual rates.
What's RBC's Interpretation of Data from CREA Regarding Montreal's Housing Market?
Montreal, in recent months, has seen the real estate market downshift, as shown in the particularly dire 8% month-over-month drop in re-sales during November – the lowest it's been in 13 years. 
Supply increased, and demand weakened, leading prices to sink in 2022 from May until October. This shift has pulled the total appraisal from last year far below where it was more than 8 years ago, erasing all gains achieved over the past year. In striking cases from places like the Island of Montreal and Laval, single-detached homes demonstrate even steeper lows in measured median values. 
He expects that some of these downturns sustained might need the long-term for recovery.
What's RBC's Interpretation of Data from CREA Regarding Vancouver's Housing Market?
Vancouver's housing market activity has plummeted lately, and things have been looking particularly glum since November, when home resales dipped 12% compared to last year. New listings also took a hit, which consumers can do little with apart from ushering in a buyer's market. And this trickle-down effect on property values looks cemented at this time, as the MLS HPI sank a further 1.5%, spelling trouble for homeowners. 
Ultimately homeowners are paying the price. Vancouver and Lower Mainland's outlook appears dim, and economists anticipate heightened affordability issues in this market will linger for some time.
What do David Rosenberg and Rob McLister Have to Predict about the Housing and Mortgage Markets in Canada in 2023?
Rob McLister and David Rosenberg certainly have their finger on Canada's pulse regarding news, views and opinions about the national mortgage and housing market. Not only that, but these authorities are powerful thought influencers for their ability to anticipate the future of this important sector. 
Through unbiased foresight, these minds can skillfully bypass any lobby or approval for any lender or agency. In mortgage intelligence, the two are both reliable sources and impartial agents. Their ability to understand patterns puts them in a spot to give reliable analysis.
David Rosenberg of Rosenberg Research has warned us of a potential recession ahead. According to him, this is almost always normal behaviour following a period of monetary tightening. 
It appears Canada is no exception – since March, the central bank has hiked interest rates an impressive seven times, which Mr. Rosenberg stated was the most aggressive rate hiking campaign in the last thirty years. Additionally, this past month he noticed this action came full circle when the yield curve achieved its steepest readings since the early 1990s.
According to Rosenberg, Canada's housing market can present some economically concerning consequences during instability. One of the risks revealed is that Canadian Households have never had as large of a share in residential real estate investment, an area recently imperilled with a round of interest rate increases. Economic shocks expected in 2023 could drain consumer spending and housing prices while also deteriorating their net worths. The housing and mortgage market distress could inflict economic woes long after interest rates stabilize. A recession, although attractive, could cause severe damage to long-term real estate investing.
Rob McLister has forecasted that Canadians may be in for more financial changes. He noted that in Nanos Research, more people expect a drop than an increase in home prices in 2023. Elevated interest rates could strongly influence affordability and unemployment and, as a result, could lower the national average house price. However, those who need to sell their properties will likely have done so by the end of 2023, which would exacerbate the low house prices before the year's end.
As we approach the first interest rate hike of the year, mortgage shoppers see a record rise in their curiosity towards variable rates, and with good reason – they often offer initial impact to interest savings, unlike their fixed-rate counterparts. The official prevailing advice of the financial institutions has raised more than an eyebrow, as people tend to forget that rising rates can also mean more opportunities for floating-rate deals when the Bank of Canada's monetary tightening takes a turn.
We have noticed, unsurprisingly, this quarter has seen a dramatic decrease in new mortgages with variable rates – most likely attributed to them over-taking their convergence with fixed rates. With their forecasts in line with the bond market, industry pundits have come up with predictions of rate cuts in 2023 – if not later in early 2024. In this case, variable-rate mortgages may retake their centre stage, provided people are looking to lower borrowing costs when it comes time to secure their loan.
Find a better rate, and we'll match it, beat it, or give you $500*.
*Conditions Apply
With nesto, it's stress-free
What do Economists at Scotiabank and BMO Forecast for the National Housing and Mortgage Market in 2023?
Jean-Michel Gauthier, a senior strategist at Scotiabank, believes Toronto Real Estate Board has released some frightening information – house prices are making a dramatic retreat faster and larger than in any other period on record. Homeowners across the city have had to face the painful reality that their equity is now nearing zero. New buyers may find it near impossible to secure financing prospects if they can't put more money down on their homes to make up the shortfall from rising interest rates. Suppose this house price depression continues for another year, in which case future housing transactions would leave potential buyers with a loss on much of their property's equity. 
Doug Porter, the chief economist at BMO and his team, including Robert Kavcic, a senior economist there, believe that Central banks expect to take rates higher rather than lower in 2023. There's much discourse over what happens next. There will be little space permitting room for rate decreases by the end of this year. The rate's downward trend isn't projected to occur until 2024. And if the Bank of Canada continues tightening any further, investors might have to keep picking up the slack.
Canadian residential construction is facing an immense nationwide slowdown in the coming years. Though initially optimistic that homebuilding could be doubled, many factors have seen these hopes dashed. Downward pressure on consumer demand is brought forth by skyrocketing interest rates, sinking prices of homes, and a general lack of market activity. These factors have significantly limited projections for a quick turnaround in the markets.
FAQ
When is the Bank of Canada expected to start reducing interest rates?
Economists agree that the Bank of Canada expects a marked decline in inflation measured by the consumer price index before we can anticipate a turnaround in its Overnight Target Rate – affecting all floating-rate mortgages. 
When will housing prices stop falling?
The current house price declines are a symptom of the lack of mortgage affordability in Canada due to rising interest rates. The Bank of Canada is increasing interest rates to suppress inflation. Economists agree that a recession with increased unemployment can curb inflationary pressures by late 2023.
When is the right time to buy?
Trying to time the market for your purchase can take a lot of work. There is a lot of pent-up demand and a lack of housing in Canada, suggesting that once a buyer's market rebalances, it can quickly get out of hand. The buyer's market provides time to prudently complete due diligence on your potential purchase that has not existed for some time in the home buying process. Take advantage of this opportunity before house prices increase again as early as mid to late 2023.
Final Thoughts
Based on these forecasts by industry experts, now is the time to buy or refinance your home. Mortgage rates are forecast to continue to rise, at least at the beginning of 2023, while property values have been falling, possibly into the latter part of 2023. If you're looking for guidance on what to do next, contact nesto's commission-free mortgage experts and lock in your rates today. With decades of experience between them, our team can help you navigate these changing markets and find the best solution for your needs.
---
Ready to get started?
In just a few clicks, you can see our current rates. Then apply for your mortgage online in minutes!
Today's Best Mortgage Rates as of November 29, 2023