Vancouver Housing Market Outlook (2023)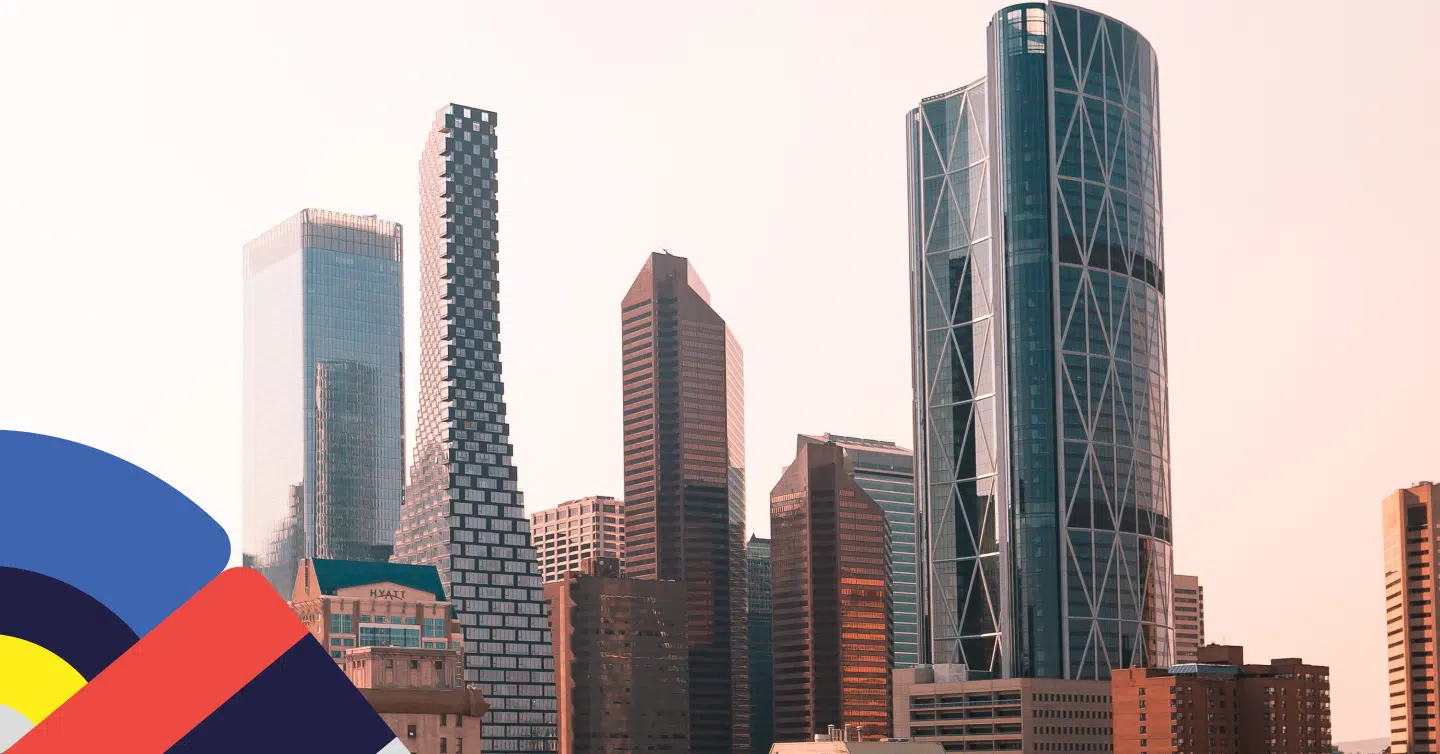 Key Takeaways
The benchmark price for a home in Metro Vancouver was $1,148,900 in October 2022, a 2% year-on-year increase compared to October 2021.
Sales volume has declined in Vancouver compared to last year, and supply of homes is starting to slowly open up. However, Vancouver is far from becoming a balanced market any time soon.
Now may be the best time to apply for a mortgage in Vancouver, as interest rates are rising and house prices are expected to remain steady throughout the year in line with seasonal trends.
Vancouver Housing Market Outlook (November 2022)
After reaching its peak selling price in February 2022, a high of $2,311,837, Vancouver's housing market is slowly starting to balance out. However, it remains the most expensive place to buy a home in the country, with Toronto's property market coming in a very close second. After two years of frenzied activity, rising interest rates have started to help calm Vancouver's superheated real estate boom.
When looking at the data on how the market has been doing since Spring 2022, we see this leveling out more precisely. October 2022 saw 1,903 home sales, a 46% decrease from October 2021, and the price on all property types increased 2.0% from October 2021 to October 2022, coming in at $1,148,900.
The benchmark price of a detached home in Metro Vancouver was $1,892,100 in October 2022, a figure still 1.5% higher than October last year. The average number of days a property is on the market hovers just over two weeks (19 days for housing inventory, on average, per this Zolo report). 
Finally, home listings on the MLS® system in Metro Vancouver currently stand at 9,582, a decrease of 22.6% compared to October 2021 (8.034), and a 1.2% decrease compared to September 2022 (9,971). 
Overall, the data suggests that Vancouver's housing market is gradually coming out of a sustained period of aggressively low supply and pent up demand. However, while there are more homes on the market, fewer sales, and the beginnings of a decline in price, the city is a long way from becoming a balanced market just yet. According to Daniel John, chair of the REBGV, housing supply totals need to 'more than double' to bring the market anywhere near a balanced territory. While it's reasonable to assume that we've seen the worst of the city's superheating, prices are still much higher than the rest of the country, overall. 
Who's buying Vancouver real estate?
With more people working remotely than ever before across Canada, many Vancouver buyers have been choosing homes based on affordability, often outside of the city, versus being close to their workplace within the city core. This migration outside of urban areas has been a common trend across many Canadian housing markets as well as regions abroad, as homebuyers seek more square footage and green space, and less density.
Foreign Buyers
For many, foreign buyers have been used as a convenient scapegoat for deeper issues with available, affordable housing in Canada. Recent studies suggest that foreign ownership figures are, in fact, much lower than anticipated in Vancouver, and other major markets like Toronto. Additionally, issues with empty houses owned by foreign buyers have, according to one op-ed from the Globe and Mail been effectively tackled through taxation and incentivisation for owners to use their investment properties as rentals. It remains to be seen whether the Government of Canada's recently announced foreign buyers ban will have any impact on a demographic that has been largely over-exaggerated.
New Immigration
With the government's plans to introduce over 400,000 new immigrants, and around 17% of those projected to go to Vancouver, immigration will add pressure to Vancouver's already limited supply levels. 
First-time Home Buyers
With the average price of a single-family detached home currently sitting at $2,092,700 (May 2022), Vancouver isn't the first place that comes to mind for your average Canadian first-time buyer. The CMHC's First Time Home Buyer Incentive was recently expanded for homebuyers in the city, who can now qualify for a 5 – 10% down payment if their household income is up to $150,000, and a total borrowing amount of up to 4.5x household income. However, the data throughout the pandemic suggests that first-time buyers are looking elsewhere to buy their first home.
Average Home Prices in Vancouver
After over a year of consecutive house price rises in Vancouver, price increases are finally starting to slow down, coming in under 1.0% year-over-year on all property types. Compared to 2021, prices are higher for all property types in Vancouver, however, month-over-month figures show slight declines in all home types.
| | | | |
| --- | --- | --- | --- |
| Property Type | Average Price (Oct 2022) | Year-on-year Price Change | Units Sold (Oct 2022) |
| All property types | $1,231,805 | +0.7% | 1,903 |
| Detached House | $1,892,100 | +2.0% | 575 |
| Townhouse | $1,043,600 | +7.0% | 333 |
| Condo | $727,100 | +5.0% | 995 |
Top 10 GTA Districts for Average Price Appreciation
The most expensive places to live in Vancouver as of October 2022 are as follows:
| | |
| --- | --- |
| GVA District | Average Property Price (October 2022) |
| West Vancouver | $2,732,300 |
| Whistler | $1,419,700 |
| Bowen Island | $1,412,000 |
| North Vancouver | $1,330,800 |
| Vancouver West | $1,276,800 |
| South Surrey & White Rock | $1,221,600 |
| Greater Vancouver | $1,148,900 |
| Vancouver East | $1,127,300 |
| Burnaby East | $1,125,900 |
| Richmond | $1,121,200 |
In terms of price appreciation, the following areas have experienced the highest levels of price appreciation in the city (according to Zolo).
| | |
| --- | --- |
| GVA District | Price Appreciation Year on Year (October 2021-2022) |
| Port Moody | 39.9% |
| New Westminster | 12.4% |
| Tsawwassen | 8.4% |
| Delta | 6.0% |
| Vancouver | 1.3% |
Red hot rates impacting your housing market experience?
With nesto, you can get a low rate with a 150 day hold.
Reports Indicate Strong 2022 for Vancouver Housing Market
Reports around the GVA are mixed, with some areas expecting more significant falls in house prices than elsewhere in Vancouver. According to the British Columbia Real Estate Association (BCREA), houses in areas with more available supply, like the Fraser Valley, will experience more aggressive levelling out of prices after years of record growth. Some estimates suggest that houses in the Fraser Valley, for example, will decline in price by more than 30% by the end of the year, 'flatlining' finally in 2023. Conversely, areas of tight supply are likely to remain strong sellers' markets for some time. Vancouver Island, for example, has one of the tightest inventories in the GVA, and prices are expected to remain steady there.
In general, the BCREA anticipates it will take up to a year for prices to begin to fall across the board, as active listings move slowly toward a healthier level and market conditions remain tight. As the market adjusts to an interest rate environment not seen in over a decade, it's likely that prices will experience some volatility over the coming months, leveling out in 2023. 
 Frequently asked questions
Is the Vancouver housing market going to crash?
Almost definitely not, at least for now. Vancouver has seen record and sustained price growth from both domestic buyers and foreign investors for many months. Supply is starting to open up, but demand remains high, and will remain high throughout 2022.
Will Vancouver housing prices increase in 2023?
Average home price in Vancouver is just starting to decline, with a fall of 0.3% after 24 months of price increases. Supply is starting to open up but still has a long way to go before we are in a balanced market. With this in mind, it's likely that prices will increase year-on-year by this time next year.
How do I get approved for a mortgage in Vancouver?
Final Thoughts
Vancouver's real estate market is probably going to stay strong well into the rest of 2022, despite the fact that prices have started to stabilize. Although the property market appears to be cooling off in Vancouver, it's important to remember that this is relative to a long period of superheating in the area, and it's unlikely that we'll see prices fall substantially for quite some time. If you're looking to lock in to a low rate before interest rates rise again any further, now may be the right time to apply for a mortgage. You can get started by contacting our team, and one our trained mortgage advisors will take you through the next steps to buying a home in Vancouver.
---
Ready to get started?
In just a few clicks you can see our current rates. Then apply for your mortgage online in minutes!
in this series Vancouver Guide
Lock in your mortgage rate for 150 days
Lock in your rate today