Why Real Estate Inventory Levels Are Low in Canada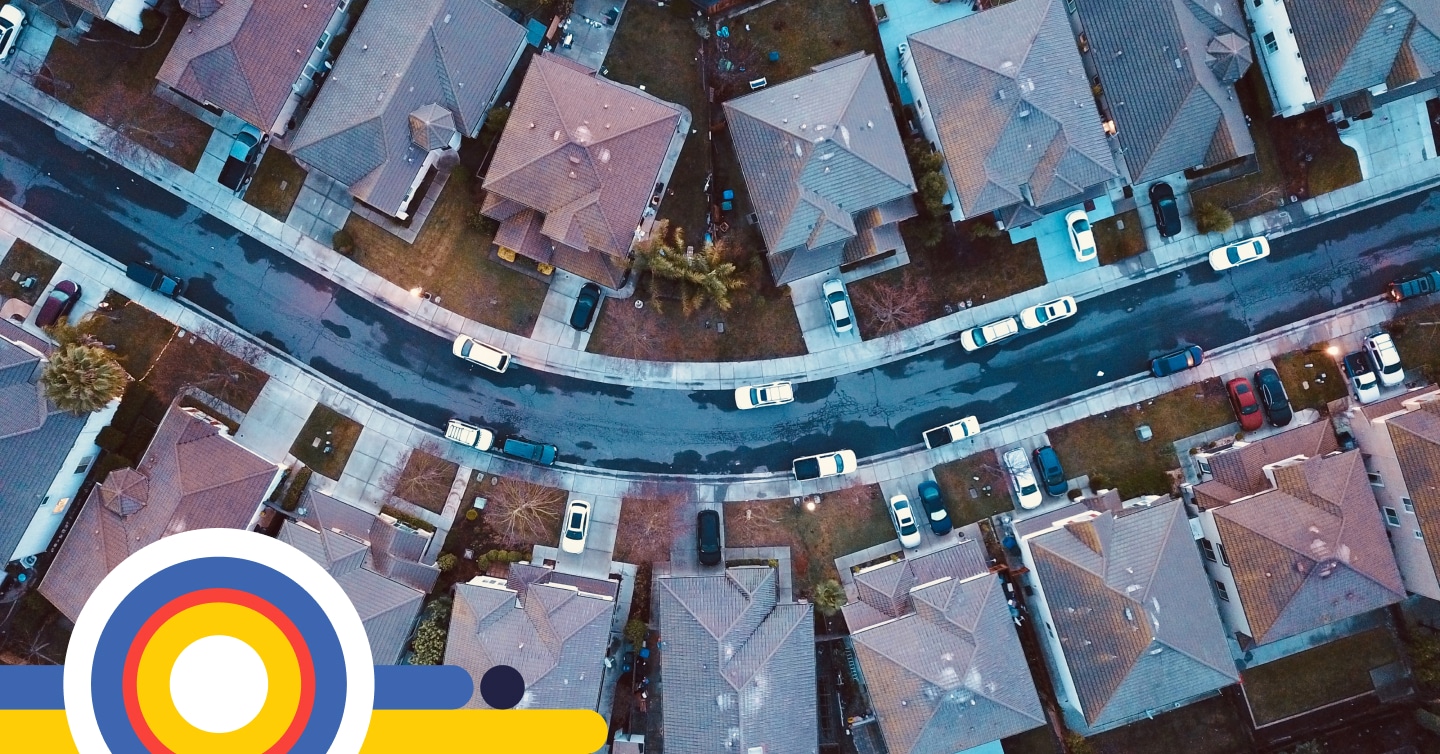 Are you tired of seeing the same homes on the market week after week with no new listings in sight? Well, you're not alone! It seems that the Canadian real estate market is experiencing an all-time low level of housing inventory. In this article, we'll look at why housing inventory is so low and how it affects both sellers and buyers.
---
Key Highlights
The housing market is at an all-time low in Canada with only 3.9 months of inventory on a national basis at the end of March 2023.
One of the key reasons for low housing inventory levels in Canada is the limited supply of new constructions.  
If you're a buyer, there are still great opportunities to make. But start by building a network of trusted professionals to guide you.
---
Are you a first-time buyer?
Why is there a Housing Shortage in Canada?
The housing shortage in Canada is a complex issue with several factors contributing to the problem. According to the Canadian Real Estate Association (CREA), there were 3.9 months of inventory on a national basis at the end of March 2023, down from 4.1 months at the end of February and the lowest level since last October. 
One major factor is the lack of new housing construction to keep up with the increasing demand for housing. High construction costs, lack of available land, and complicated zoning regulations are some of the reasons for the slowdown in new housing construction. The impact of the COVID-19 pandemic has caused supply chain disruptions and labour shortages in the construction industry. 
Fewer houses on the market meant that it was more common to have bidding wars, which have driven up home prices and made it challenging for first-time buyers on a strict budget to afford a home.
Moreover, the current high mortgage rates are discouraging homeowners from selling their homes due to the fear of losing their favourable low-interest rates.
Finally, investors account for 20% of all home purchases in Canada, reducing considerably the available housing market inventory for individuals looking for their main residence. 
These factors, combined with others, have contributed to the housing shortage in Canada, making it a challenging market for both buyers and sellers.
Factors Influencing Low Housing Inventory Levels
The current low number of homes for sale in Canada is a major headache for the industry. The housing shortage is driving prices up and making it difficult for potential buyers to find their dream homes. There are several factors contributing to the current low inventory in the housing market. Let's look at them in more detail.
Sellers Aren't Listing
Many homeowners locked in low-interest rates on their current homes that make it financially attractive to stay in their homes rather than sell and move to a new one. These low-interest rates have been in place for several years, and many homeowners are reluctant to give them up by selling their homes and purchasing a new one with a higher interest rate.
Second, some sellers are worried about the current state of the housing market or the economy in general. They may also be hesitant to put their homes on the market because they know that it will be hard to find a new home once they sell their current property. They prefer to wait until the market comes back to normal. 
Investors Purchasing Inventory
Third, investors are also playing a role in the low housing inventory levels. Many investors are purchasing properties to rent out or flip, which takes them off the market and reduces the number of available homes are for sale. This trend has been particularly prevalent in markets where housing prices are rising rapidly, and investors see the potential for significant profits.
Fewer New Construction Homes
Finally, fewer new construction homes are being built due to a variety of factors, including rising construction costs and a shortage of skilled labour. This lack of new construction is contributing to the low housing inventory levels as there are fewer new homes available to buyers.
Housing Inventory Levels by Province 
The housing inventory levels in Canada are currently significantly lower than their historical levels due to demographic factors, pandemic-related factors, and a surge of remote work. Ontario has the lowest inventory levels at 0.8 months, followed by Manitoba at 1.8 months, Alberta at 3.1 months, and Saskatchewan at 5.2 months. British Columbia reported a level of 1.9 months. 
The Maritime provinces, Nova Scotia and New Brunswick, have also experienced significant declines in inventory levels, with 2.0 and 2.2 months respectively, down by 79.2% and 77.5% compared to their median levels since 2007. Prince Edward Island and Newfoundland & Labrador are down 70.7% and 51.9% respectively, but still somewhat healthier at 3.3 and 5.2 months.
 Home prices in these provinces are up only 6.7%, 6.4%, and 5.5% respectively, compared to the national price gain of 18.5%.
What is a Normal Amount of Housing Inventory?
Typically, a balanced real estate market is considered to have about six months of housing inventory, which means that it would take six months to sell all the homes currently listed for sale without adding new homes to the market. However, this can fluctuate widely based on factors like the level of demand from buyers, the number of homes under construction, and the number of homeowners interested in selling. Generally, low housing inventory can lead to increased home prices, while high housing inventory can lead to lower home prices since buyers have more options to choose from.
How Low Inventory Affects Homebuyers
Low housing inventory has several negative effects on homebuyers. With so few houses to choose from, buyers find it hard to come across a property that meets their needs and budget.
Buyers are more likely to enter into bidding wars with other prospective buyers and this will drive prices up. In general, everything goes faster as well when there are many buyers and fewer properties to choose from. 
As they have little time to decide whether a property is right for them or not, buyers don't waste time. However, this means that they are more likely to overlook important considerations such as home inspections or other housing contingencies.
Find a better rate, and we'll match it, beat it, or give you $500*.
*Conditions Apply
With nesto, it's stress-free
How Low Inventory Affects Sellers
The impact of low inventory on sellers can be positive, as it creates a seller's market where properties are in high demand, resulting in faster sales and higher prices. However, extremely low inventory can make some sellers reluctant to list their homes as they may struggle to find a suitable replacement property. 
Moreover, if buyers become frustrated with the lack of available homes, it may lead to a decrease in demand, ultimately having a negative impact on sellers.
How Long Will a Shortage Last?
The intricate nature of the current Canada housing inventory suggests that it may continue for a significant period of time. Although lower interest rates could provide some relief, they may not be enough to fully resolve the issue of the housing markets in Canada. Augmenting the overall supply of housing would be beneficial, but the persistence of high material costs and labour shortages amid the pandemic may make builders hesitant to initiate new projects.
Final Thoughts
If you're a buyer, there are still great opportunities to make. But start by building a network of trusted professionals to guide you. If you're looking for the best mortgage rate and find your dream house, contact one of our mortgage experts at nesto.
---
Ready to get started?
In just a few clicks, you can see our current rates. Then apply for your mortgage online in minutes!
Today's Best Mortgage Rates as of December 5, 2023