Home Sales Are Up, But Listings Are Low: Where Are The Sellers?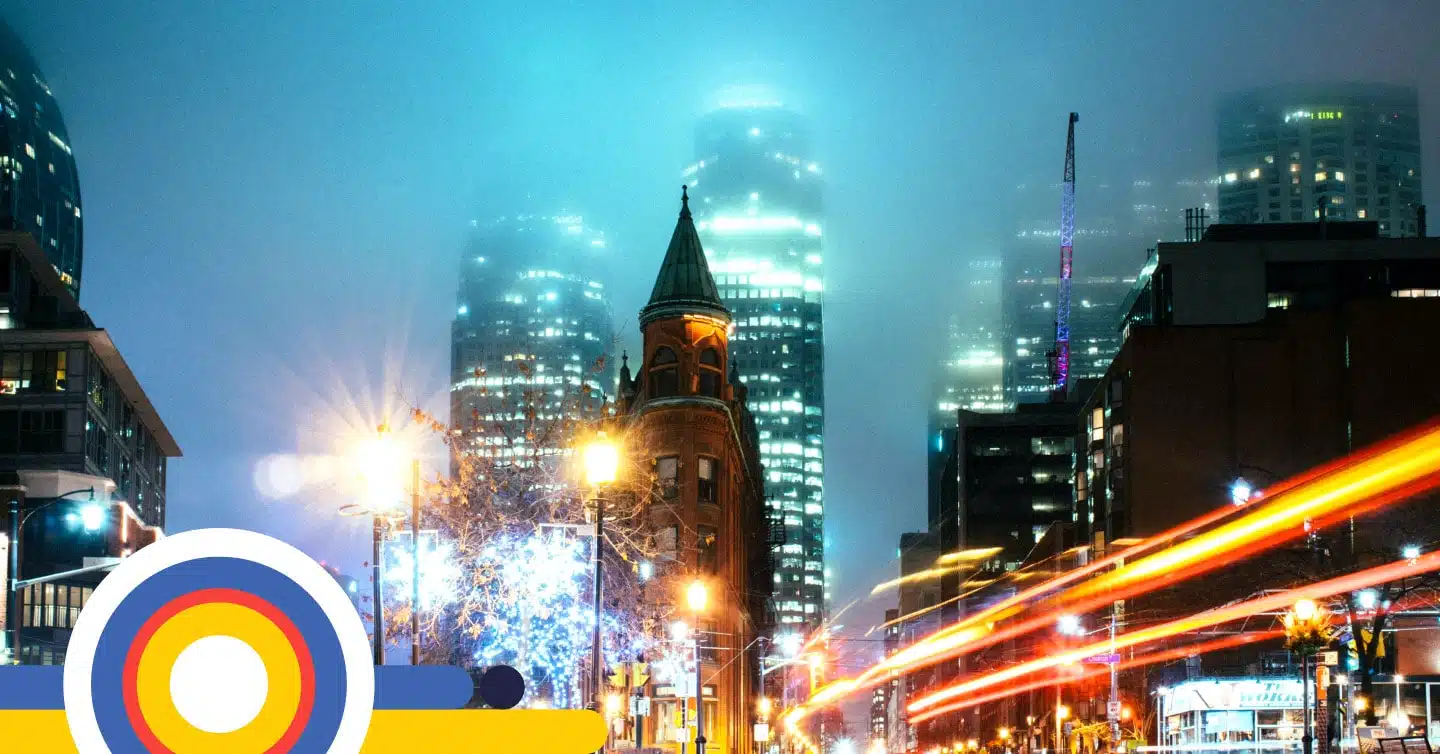 Despite higher interest rates, buyers and bidding wars have returned, especially in one of Canada's most tenaciously sought-after housing markets: Toronto. This spring, the Greater Toronto Area (GTA) residential real estate market may not be entertaining supersized offers compared to those during the pandemic peak; however, the lack of new home listings has led to worries that prices could climb uncomfortably high again. 
The situation is particularly fierce in the sub-million dollar range, where multiple offers in the double digits are not uncommon. This trend is happening in both Toronto and Newmarket, and Mississauga. Re/MAX Canada president Christopher Alexander says that increasing demand and a supply shortage have rekindled bidding wars in many areas outside downtown that had dried up last year. With interest rates still high, it raises concerns about what will happen if rates do go down.
---
Key Highlights
Low inventory is causing a resurgence in home prices as demand outstrips supply.
Bidding wars are making a comeback.
Condos and affordable houses are selling faster.
---
Are you a first-time buyer?
Where Did The Home Sellers Go?
Buyers are returning to the housing market despite higher borrowing costs, but homeowners are reluctant to sell because of the current lack of available homes. While some expected distressed sales in the spring due to rising mortgage payments, the stress test and the equity in homeowners' properties have kept these at bay. 
However, this lack of supply is causing concerns about a potential rise in housing prices and the erosion of affordability, leading to more migration away from the GTA – similar to those facing other urban markets.
What Is A Buyers Market?
When the supply outstrips demand in real estate, it creates a buyer's market. There are numerous homes for sale, yet only some buyers seem interested. This puts potential buyers in a stronger position than sellers since the market has to adapt to a situation where demand is low while supply is high.
In such a market, real estate prices tend to fall, and homes take longer to sell. So, sellers must compete with each other to gain the attention of potential buyers. They will frequently lower their asking prices to gain an advantage. Furthermore, they will be more flexible in entertaining negotiations on offers to avoid losing out on a sale.
What Is A Sellers Market?
In a sellers market, there are more interested buyers than available homes, giving sellers an advantage. This will lead to homes selling quickly as demand exceeds supply. Buyers find themselves competing with each other, driving up the price of the available properties. 
These conditions make buyers willing to pay more than the asking price, allowing sellers to set higher prices. Since buyers have limited choices, they often accept properties as-is and do not have the power to negotiate. The situation can lead to bidding wars, where buyers make competing offers, driving prices above the initial asking price.
Why Sellers Aren't Listing Their Properties?
As the real estate market continues to boom, it's becoming increasingly difficult for buyers to find the perfect property. Even more surprising is that house sellers aren't listing their properties as frequently as expected. This trend has left many Canadians scratching their heads, wondering why sellers are holding back.
The pandemic has caused a lot of uncertainty in the real estate market, with many buyers and sellers unsure of the future. This uncertainty has led to sellers hesitating to list their homes, fearing that they won't be able to get a reasonable price for their property. But this reversed as quickly as it became an issue, and the real estate market soared to previously unattained price levels.
Home Buyers Are Facing Cost Of Living Concerns
In today's housing market, buyers are more cautious, bidding more moderately and avoiding overpaying. The cost of living is a driving factor in consumer decisions, causing some to shy away from underpriced homes, which tend to attract multiple offers. However, despite a seasonal bump in listings in March, data from Realosophy shows that demand is still high, with agents seeing more than 20 offers on houses across Greater Toronto. 
While prices are now more restrained, competition remains fierce, indicating a significant demand for housing over those available for sale. The market mood has shifted significantly from the fall, when activity and prices were mostly flat, revealing a renewed enthusiasm despite an enormous hurdle for most Canadians passing the currently very restrictive stress test.
Sellers Are Holding Out For Higher Prices
Sellers in the housing market are becoming increasingly confident, as many homes receive an impressive amount of interest from eager buyers. Some reported more than 50 showings and over 20 offers for some properties, coaxing sellers to hold out in hopes of even higher prices. 
Experts in the real estate industry confirm this trend and expect sellers to return to the market once prices begin to rise again. They were followed by a further prediction of up to a 5% increase in home price growth within the next couple of months. Individuals and families searching for their next homes drive this genuine and organic growth. 
Signs Point To A Comeback For Condos
The pre-construction condo market has faced challenges, but it's bouncing back. According to experts, angel investors such as the Bank of Moms & Dads are driving the resurgence, drawn in by developers offering innovative and generous incentives. Condos.ca reports that resale condos are seeing multiple offers again, indicating a return to increased buyer confidence. 
Experts note that though sales were down 40% in the second half of last year, disciplined buyers are returning to the market. The return of buyers is making some downtown in-demand buildings especially competitive for units under $1 million in Toronto. With high demand and low supply, now is an opportune time for buyers to shop before property values surge past their previously lofty valuations at the onset of last year's downturn.
Lack Of Housing Supply Shows No Solution In Site
According to the experts, the current housing market is suffering from sluggish sales due to a lack of new listings. But with population growth driven by immigration, prices are expected to continue rising without a viable solution. While Canada is trying to cool inflation, its population is growing by one million people over the year over year, and more new homes will need to be built to meet this demand. 
The only way to address this issue is to increase the supply of homes before ramping up demand. Experts say that while prices have stabilized for now, it's only a matter of time before they climb again due to the inability to keep up with population growth. The high cost of homeownership is also causing rents to surge, posing a challenge for those seeking affordable housing and would-be landlords.
Lack Of Inventory Creates Anxiety For Sellers Looking To Find A Replacement Home
One significant reason sellers aren't listing their properties is the fear of being unable to find a new home. With the current market conditions, it's becoming increasingly difficult for buyers to find a suitable property. This has led to sellers hesitating to list their homes, fearing they won't be able to find a new one. This fear is understandable, as it's always better to have a new home lined up before selling your current one.
As buyers currently outnumber sellers with listed homes on the market today, there's a shortage of housing inventory, leading to sellers hesitating to list their homes. The uncertainty around rate hikes comes with a higher mortgage cost for buyers who are not downsizing and will need a mortgage to make their financing work.  Conversely, a rate hike could downgrade the selling price for a previously listed home.
Affordable Homes Are Selling At Higher Rates
As the housing market continues to boom, one trend that has emerged is the increased demand for affordable homes. Recent data shows affordable homes sell at higher rates than those above $1 million.
This may come as a surprise to some, as the common perception is that high-end homes are the ones driving the market. However, the reality is that many people are looking for homes that are within their budget and offer good value for money. With the average home price in Toronto above $1 million, many first-time buyers are struggling to enter the market. 
As the real estate market in Toronto and elsewhere in Canada continues to heat up, it's becoming increasingly difficult for first-time homebuyers to find affordable homes. However, a recent study has shown that they sell at lightning speed when affordable homes hit the market.
Of course, it's not just buyers benefiting from this trend. Sellers of affordable homes are also seeing the benefits of a hot market. With homes selling quickly, sellers can move on to their next property or investment sooner without worrying about a lengthy selling process.
But what does this mean for buyers? It means you need to act fast if you're in the market for an affordable home. Keep a close eye on listings and be prepared to make an offer quickly. It's also essential to have your finances in order and be pre-qualified or pre-approved for a mortgage, so you can act quickly when the right opportunity arises.
Should You Consider Selling In Today's Market?
The current real estate market is experiencing a high demand for homes, with many buyers looking to take advantage of a rate pause by the Bank of Canada to lock in their mortgage rate. If it is still a sellers market when you decide to sell, you can fetch a higher price for your property than in a less active market. 
Additionally, if you want to upgrade to a larger home or move to a different location, now may be the perfect time. With more people working remotely, many want to move to areas with more space and better quality of life. This means you can sell your current home quickly and find a new one that better suits your needs.
Of course, there are also potential downsides to consider. For example, if you're selling in a highly competitive market, you may need to be prepared to make some concessions in price or other terms of the sale. However, if you're not in a rush to sell, it may be worth waiting to see how the market develops over the coming months.
It's important to note that while affordable homes may sell quickly, they are still subject to the same market conditions as all other homes. It's essential to do your due diligence and ensure that the home you're interested in is a good investment and meets your needs.
Ultimately, the decision to sell your home is a personal one that depends on your financial situation and long-term goals, regardless if it is buyers or sellers market However, by considering the current state of the real estate market and your own needs and preferences, you can make an informed decision that's right for you. 
Find a better rate, and we'll match it, beat it, or give you $500*.
*Conditions Apply
With nesto, it's stress-free
Frequently Asked Questions
Welcome to our Frequently-Asked Questions (FAQ) section, where we answer the most popular questions designed and crafted by our in-house mortgage experts to help you make informed mortgage financing decisions.

What differentiates a buyers or sellers market?
The sales to new listings ratio (SNLR) is the number of home sales compared to new listings. An SNLR under 40% suggests a buyer's market where buyers have the upper hand and more negotiating power. An SNLR between 40% and 60% is a balanced market, while an SNLR of over 70% is considered a seller's market.

Is it a buyers or sellers market right now?
The lack of housing inventory on sale for most parts of Canada creates a very tight seller market. There are pockets of buyers markets but in communities further away from urban areas.

Are we expecting a buyers or sellers market in 2023?
Experts predict that the price surge will continue, and the housing markets across Canada will move further into a more restrictive sellers market. This is especially true if the Bank of Canada continues its rate pause.
Final Thoughts
With such a low inventory, the cost of housing in Canada is growing and causing concerns among potential homebuyers. This market means Canadians have more difficult decisions when buying or selling a home. Sellers must confront price uncertainty as they get caught up in a catch-22, risking a potentially bigger payoff for their patience. This adds to their difficulty finding a new place to live and whether it will fit their budget. 
As this new housing market reality hits home, it's crucial for those looking for a house or attempting to sell to seek advice from mortgage experts who can guide them through the financing process.  At nesto, our commission-free mortgage experts will help you make meaningful decisions for your financial situation. 
---
Ready to get started?
In just a few clicks, you can see our current rates. Then apply for your mortgage online in minutes!
Today's Best Mortgage Rates as of December 5, 2023