National Housing Day 2023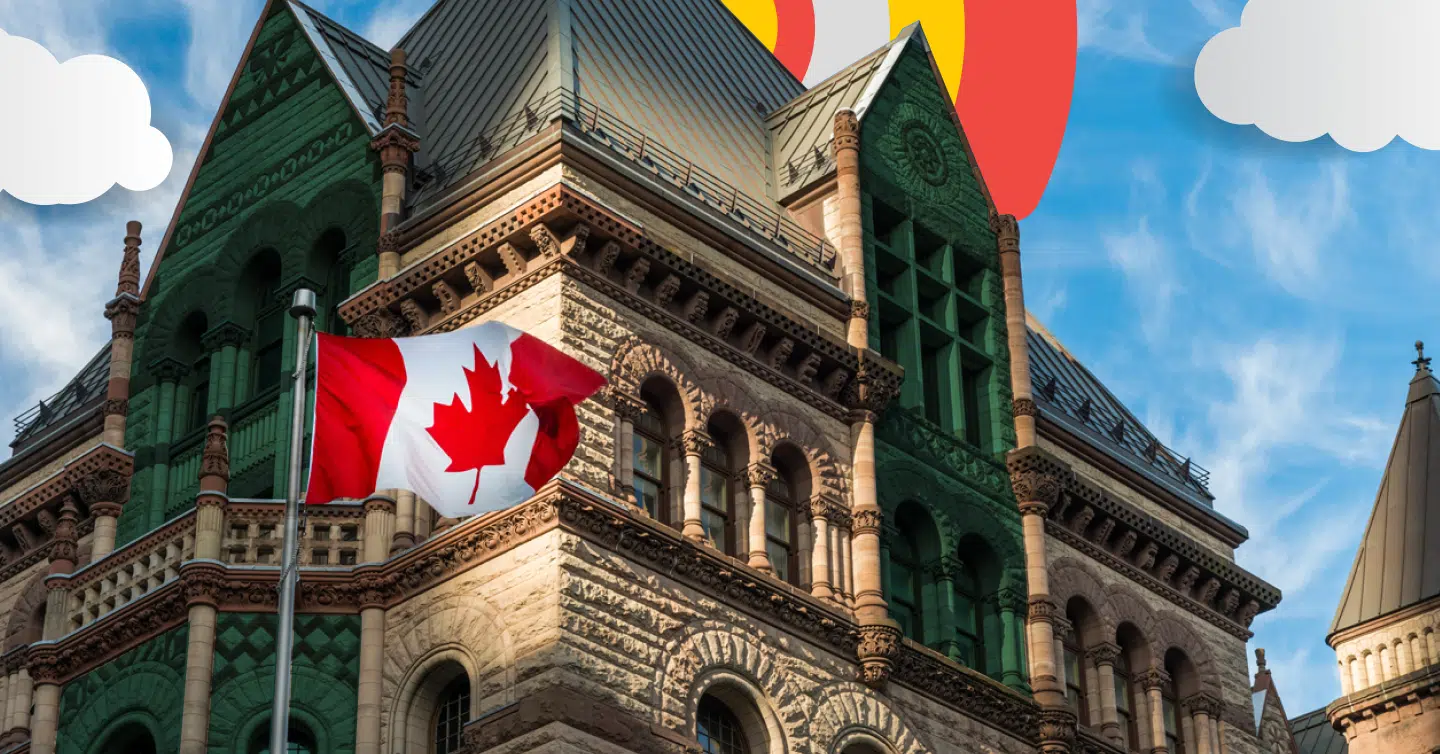 November 22nd is National Housing Day, a day to recognize the work done and the work that still needs to be done to improve access to safe and affordable housing for everyone in Canada. 
As a mortgage lender in Canada on a mission to deliver the bright side of mortgages, this topic is important for us to join the conversation. We'll discuss the history of National Housing Day and the National Housing Strategy (NHS).
---
Key Takeaways
National Housing Day was established in 2000 to advocate for reducing homelessness in Canada.
The National Housing Strategy was established to give more Canadians a place to call home. 
Homelessness is a product of the rapid decline of home affordability, which matters to everyone.
---
Are you a first-time buyer?
What is National Housing Day?
In 1998, homelessness was declared a national disaster in Canada. Two years later, National Housing Day was formally recognized to raise awareness of Canada's increasing housing challenges and homelessness. 
The National Housing Strategy (NHS), launched in 2017, is a 10-year federal initiative created to implement a plan nationally to ensure Canadians across the country can access housing that they can afford and that meets their needs. 
Having a home to share and keep your family safe is paramount to everyone's dream. Whether renting or owning, affording a roof over your head is vital to everyone's mental and physical well-being. 
Housing unaffordability has been the top issue since inflation started surging, resulting in the BoC relentlessly trying to control it with many rate hikes to curb demand. A growing segment of the population is experiencing this issue through the lack of a safe place to call home. 
As we now face a new wave of homelessness and out-of-control home prices amid a cost of living crisis, it's more important than ever for the government to step up and put affordable housing at the centre of their plans to help Canadians. 
As 23 years have passed since the federal government created the National Housing Strategy, we look back at how effective this strategy has been in reducing endemic homelessness in our cities and elsewhere in Canada.
Find a better rate, and we'll match it, beat it, or give you $500*.
*Conditions Apply
With nesto, it's stress-free
How Owning a Home Has Evolved in Canada Through the Years
The Dominion Housing Act, the first national housing legislation, was established in 1935 to speed up recovery from the Great Depression. This act provided $20 million in cheap and flexible loans and helped finance 4,900 units over 3 years. By the time the National Housing Act was established in 1938, the goal was to make home financing more accessible for the average person. 
After the Second World War, to accommodate returning veterans and their families and the increase in immigration, the federal government made large investments in housing. Over 45,000 homes were constructed nationwide, creating new neighbourhoods to fill the growing need to house those returning from war. 
Canada quickly became a homeownership society, with homeownership rates growing from 40% in the 1930s to almost 70% by 2011. Homeownership was and still is the foundation for financial stability and well-being in the country. 
If we compare decades past to the situation today, homeownership is a much tougher goal to reach for the average Canadian. Between the 1950s and 1980s, there were many examples of families who bought their homes in Toronto on modest incomes.
Let's Run With Some Numbers Here…
In the 50s, you might have bought the average Toronto home in the $12-15K range with an annual income of $3-6K annually. This would have been around 3-4x your annual salary. A high-end home in the city would have run you about $30K, and your annual income would likely be in the upper range of $10K or more, keeping in line with the 3x income projection. 
As the '60s progressed and the '70s rolled in, the 3 times income factor became the norm. Average home prices hovered around $60,000. Annual incomes hovered around the $20-25K range. 
As the 1980s came and inflation hit, mortgage interest rates doubled from 10% to 20%. It was tough when mortgage payments suddenly jumped from $800 to $1600. 
Today, the housing market is quite different. The average household income nationally is just over $75K. The average home price has decreased since the BoC started increasing rates due to inflationary pressure. Homes in Canada now sit at an average of $731,100. 
Currently, the home price to household income ratio is 9.7x the average annual household income. This increasing factor is making home buying even more unaffordable for the majority of the Canadian population.
Now, Let's Talk About Renting
Typically, renters would exit the rental market once they have saved enough for a down payment and become homeowners. However, surging interest rates have made it difficult for many to get stress-tested and qualify for a mortgage loan. 
Most are continuing to rent and remain sitting on the sidelines. This has created more demand for rental units. To add fuel to the fire, ongoing increases in mortgage rates, which directly influence mortgage carrying costs, have made owning investment properties costlier. Homeowners with rentals and no rent control can now pass these increasing costs on to their tenants, driving up rental prices. 
In this way, Canadian housing is situated in a precarious cycle centred around the supply and demand of housing. Currently, the demand for housing significantly outweighs supply. The decline in housing affordability has pushed more people towards renting in a market where the availability of rental properties is reduced as investors exit the market. 
We now see ourselves in a market that is too costly for anyone trying to find affordable housing, whether buying or renting. 
Housing insecurity affects marginalized people more than ever, and its scope is growing to include the middle class. Those making 6 figures in major cities are spending upward of half their after-tax income on housing, a significant leap from the 30% considered "affordable." 
When looking at what other factors are fueling housing affordability and homelessness, we noticed that Canada's largest city, Toronto, has created rules for new developments to encourage the availability of some units for low-income families. There are many options for builders to take advantage of funds available through the National Housing Strategy. 
Other cities, like Vancouver and Montreal, have adopted similar rules for new developments to ensure the creation of low-income housing. However, these efforts run into the same issue: the market presents insufficient supply to meet demand and affordability. 
Homelessness in Canada and the Effectiveness of the National Housing Strategy
The National Housing Strategy has committed $36.82 billion of the over $82 billion planned as of June 2023. 113,467 units have been built or committed to being built, with a further 186,594 currently under construction or being built. 
However, the National Housing Council's report titled "Renewing Canada's National Housing Strategy" raised concerns that the National Housing Strategy isn't enough. The report highlighted that Canada is losing affordable housing much faster and in larger quantities than the National Housing Strategy program produces. They estimate over 550,000 affordable housing units have been lost between 2011 and 2021. In comparison, the NHS has a target of only 160,000 units, almost 3.5x less than what has already been lost.  
A report from the Auditor General of Canada highlighted that although it has been 5 years since the strategy's launch, there is no data to confirm if these efforts are improving housing outcomes for people experiencing homelessness. 
The federal government's plan to reduce chronic homelessness by 50% by 2028 has amounted to $4.5 billion divided among six different programs, making this lofty goal more unattainable than ever. 
Since the pandemic, there's no doubt homelessness has been rising across Canada, especially in larger cities. With the continued lack of housing affordability, the severity of the issue only increases, creating an even wider gap between these vulnerable populations and access to housing. 
Additionally, the issue of chronic homelessness spans the intersection of various other social issues beyond housing accessibility. Unemployment, mental health, social isolation, and substance abuse surround chronic homelessness but cannot be resolved without the security of housing as a basic human necessity. 
Final Thoughts
As a national lender, we will continue to shed light and be a voice on this issue as we believe that making homes affordable will benefit everyone. 
Homebuyers would benefit from accessible housing that meets their needs and achieves their homeownership goals. Renters would benefit from having access to low-income and more affordable rental housing, providing a permanent living situation instead of homelessness. 
Industries benefit as more supply for sales will provide for the long-term growth of the businesses that service mortgages and housing. Investors benefit as they can continue to invest in real estate; keeping costs lower gives a financial stimulus for the longer-term growth of their assets. 
Finally, Canada would benefit as fewer would spend time worrying about the basics of providing food and shelter for their families and, if adequately housed, would create more value to the overall productivity of our economy.
At nesto, we believe the lack of housing supply is the #1 risk to the National Housing Strategy and National Housing Act goals. Unless Canada puts serious weight behind improving our supply of homes, we are only virtue signalling.
---
Ready to get started?
In just a few clicks, you can see our current rates. Then apply for your mortgage online in minutes!
Today's Best Mortgage Rates as of November 29, 2023