Where is Better to Live: Montreal or Vancouver?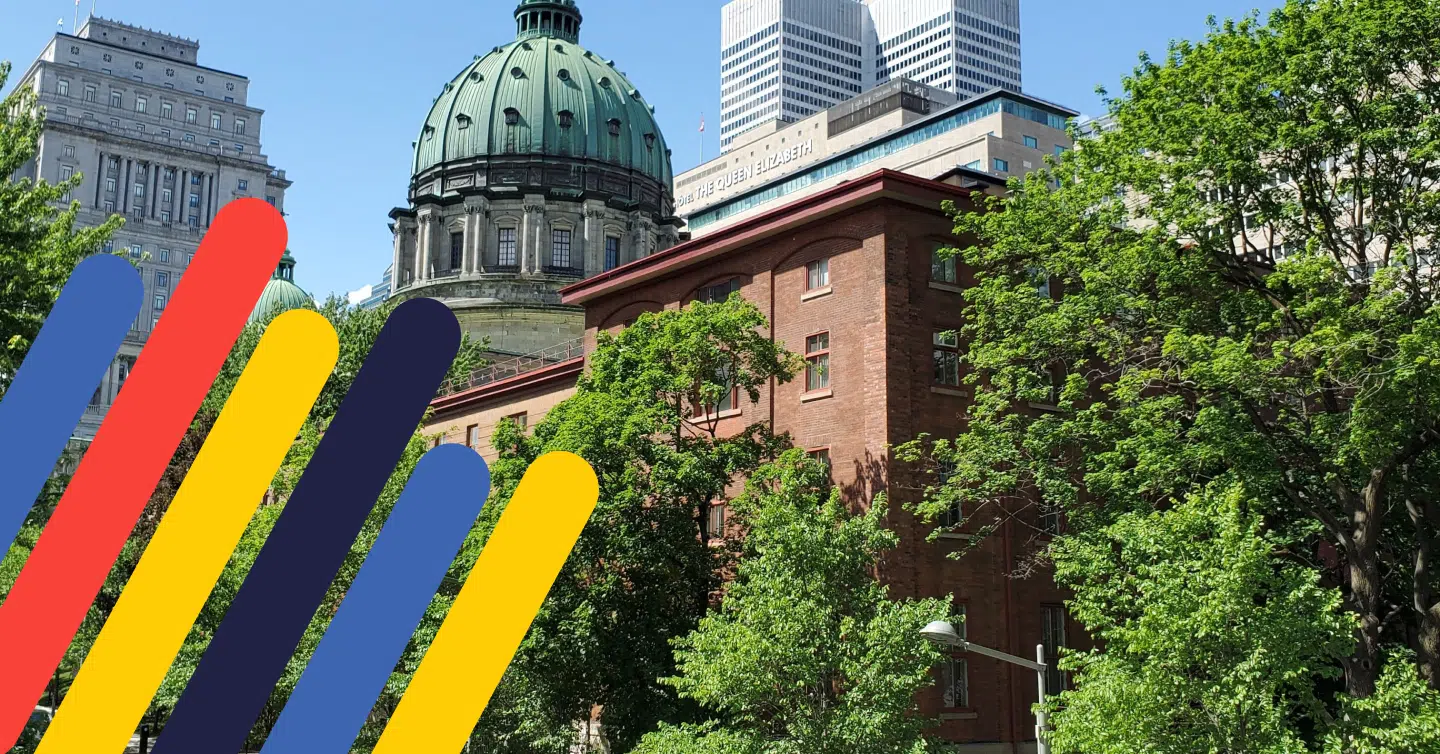 ---
Key Takeaways
The average cost of a home in Montreal is roughly $587,415 – significantly less expensive than Vancouver which averages at roughly $1,261,100.
Both Montreal and Vancouver have unique neighbourhoods with diverse communities, plus, there are plenty of things to do in both cities.
In general, the cost of living is much lower in Montreal compared to Vancouver.
---
Are you a first-time buyer?
Montreal or Vancouver: Key Differences
In terms of large Canadian cities, Montreal and Vancouver are 2 of the most unique and diverse cities in the country. If you're thinking of moving to either city, there are plenty of things you need to consider and while both cities have some similarities, they are vastly different in terms of the cost of living, climate, and culture. Luckily, we're here to help. 
Historically known as a party city with a deep connection to a diverse cultural population, Montreal is one of the most unique cities in the world. The city is known as a place where cultures and identities come together in perfect harmony. 
Quite literally the geographical gateway into the rest of Canada, Montreal is older than the country itself. With a rapidly modernizing infrastructure, the city is constantly grappling between the past and the present. From its real-estate to the very language that people speak, Montreal is anything but boring. Montreal has been known to be a very affordable place to live but as the city modernizes and expands its urban area, the cost of living is now higher than its ever been. But the city's high quality of life remains, making it one of the most attractive places to live in Canada.
Vancouver, meanwhile, might not have quite as deep a history as Montreal but it certainly has its own charm. Known as a paradise for nature lovers, free-spirits, and innovators, Vancouver has something for everyone. 
With a highly urbanized and modern downtown core and plenty of peaceful, tree-lined suburbs, Vancouver has a high quality of life, plenty of high-paying jobs, and is a wonderful place to start a family. The tradeoff to such a high quality of life however, is a high cost of living – the highest in Canada, in fact. But if you can afford to live in Vancouver, the benefits are limitless.
Cost of Living vs Average Salary in Montreal & Vancouver
The average income for residents of Montreal and Vancouver, as well as several other indicators of living in each city, are broken down below. Generally speaking, Montreal has higher taxes, a somewhat lower cost of living when it comes to purchasing or renting a home, and a slightly lower average individual income. Vancouver, on the other hand, has a much higher average cost of living, a little higher average income, and relatively lower income taxes.
Cost of Living vs Average Salary in Montreal
The average annual income to live comfortably in Montreal is around $40,000 and more. Most entry-level positions start at $35,000. At the higher end, some positions offer upwards of $66,000 per year. 
In the past few years, the cost of living in Montreal has increased significantly. If you're renting, long gone are the days of huge apartments for cheap rent. 
Montreal is now trending at the national average, at between $1,500 and $2,000 a month depending on the neighbourhood and the number of bedrooms. Home prices average to around $587,415 but can go into the low millions depending on the neighbourhood.
As its located in one of the highest taxed provinces in Canada, your day-to-day spending on shopping or going out to eat in Montreal will start to add up if you don't have a solid budget plan. There are still plenty of budget-friendly restaurants and stores in Montreal, mind you, but overall, luxury goods are a bit more expensive. 
Families will find Montreal to be quite appealing, with a low cost for child care and plenty of quality public schools and world-renowned public parks. Higher education is also widely available in Montreal with 12 public universities to choose from.
Cost of Living vs Average Salary in Vancouver
To offset an eye-watering cost of living, the salaries in Vancouver tend to be much higher than in Montreal. The average annual income in Vancouver starts at roughly $67,000 per year, with upwards of $115,000 at higher level positions.
If you're planning to rent, Vancouver is unforgiving, with rents reaching upwards of $3,700 per month. Home prices average around $1,261,100 but can reach the stratosphere if you're planning to live in one of the city's more posh neighbourhoods. In terms of housing, Vancouver is far and away the most expensive city in Canada. 
While you might benefit from the province's lower tax rate for your day-to-day purchases, higher average salaries generally mean you'll pay more to go out and shop in Vancouver. Budget-friendly options aren't as plentiful as they are in Montreal and you'll have to really seek them out if you're looking to save a few bucks. 
For families, Vancouver is still a very appealing prospect, with high quality education and an abundant outdoorsy lifestyle to benefit from. Vancouver is not as much of a student-driven city as Montreal, however, with only 8 public universities to choose from.
Comparable Neighborhoods in Montreal & Vancouver
Griffintown vs Mile-End (Montreal)
The West End vs Kitsilano (Vancouver)
Griffintown

Population: 6,984Median income: $77,600Median home price: $380,824Fun things to do: Lachine Canal, Arsenal Contempary Art Gallery, Restaurant Joe Beef
The West End

Population: 52,869Median income: $87,266Median home price: $932,143Fun things to do: English Bay Beach, Stanley Park, Vancouver Aquarium
Mile-End

Population: 26,470Median income: $56,470Median home price: $524,351Fun things to do: Mont-Royal Park, Saint-Viateur Bagels, Librarie Drawn & Quarterly
Kitsilano

Population: 45,827Median income: $92,243Median home price: $1,474,088Fun things to do: Kitsilano Beach, Vanier Park, H.R. Macmillan Space Centre
Is living in Montreal More Expensive Than in Vancouver?
Montreal is significantly less expensive than Vancouver, in fact. Despite recent increases in home prices and cost of living, Montreal still has a long way to go to catch up to Vancouver (and many residents will tell you they don't want that to happen!). 
Depending on your lifestyle, Vancouver can be significantly more expensive than Montreal in all aspects of life. Of course, you can spend lots of money in Montreal, as well, but for most people, Montreal will be way more affordable.
Weather in Montreal vs Vancouver
The weather in Montreal versus Vancouver could not be any more different. 
Despite the Rocky Mountains overlooking the city, Vancouver is significantly less snowy and cold in the winter than Montreal. During the winter months, Vancouver tends to have balmy temperatures just slightly above freezing. Of course, it's colder and snowier in the mountains, but in downtown Vancouver, you'll do fine with a wool jacket and pair of gloves. 
Montreal is a whole different beast. Notorious for its punishingly cold and snowy winters, living in Montreal will test the limits of your sanity during the winter months. On average, Montreal is around 10 degrees colder and receives almost double the snow that Vancouver does. 
But where there's cold, there's heat. Montreal summers are also notorious for how beautiful they are, with plenty of sunny days and temperatures reaching the upper 30s on most days. Many will say that Montreal is a city of extremes and its wildly changing seasons are the perfect example of that. 
Vancouver in the summer, meanwhile, is a much rainer and cloudier affair. You honestly won't notice the seasonal extremes all that much when living in Vancouver. It's typical to wear a raincoat in the summer but on the rare sunny summer day, you'll be thankful for the city's numerous stunning saltwater beaches.
Top 5 Things to Do in Montreal
Mont-Royal Park
An iconic park that quite literally towers above the city, Mont-Royal Park is hard to miss. You can easily spend a whole day lounging around in the grass, enjoying the sound of the Tam-Tams, a summer weekend tradition where hundreds of drummers gather and provide a pulse to your afternoon. If drummers and hippies aren't your thing, hop over to the quieter side of Mont-Royal where you will find Beaver Lake, a man-made oasis in pristine condition. It's the perfect spot for a picnic and a small hike through the woods. In the winter, you can rent snow-shoes or cross country skis and take in the scenery. 
Vieux-Port (Old Port)

No visit to Montreal would be complete without walking around the Old Port. In the summer, its a vibrant neighbourhood with tons of restaurants, shops, centuries-old architecture, a waterfront, and pedestrianized cobblestone streets. In the winter, the Vieux-Port becomes a winter wonderland complete with lights, wood fires to warm yourself up, and local maple syrup vendors almost everywhere. 
Try as many restaurants as possible
Montreal is a foodie's paradise. As one of the most diverse and eclectic culinary destinations in Canada, Montreal boasts hundreds of world-renowned chefs that produce some of the most creative cuisine you will ever experience. 
Lachine Canal bike ride
This one is a summer-only activity for those of you who love to stay active while taking in the sights and sounds of Canada's most diverse and culturally dynamic city. Stretching from the Vieux-Port to Montreal's most western point, the roughly 15-kilometre ride will take you through Montreal's most beloved neighbourhoods. 
The nightlife never stops
There are far too many clubs, bars, and concert venues to list here but no matter what your vibe is, you can guarantee that Montreal has a place for you. With most bars and clubs open until 3 a.m. (or later in some cases), the party literally never stops. 
Top 5 Things to Do in Vancouver
Stanley Park
Considered the crown-jewel of Vancouver, Stanley Park is a 405-hectare natural reserve just minutes away from the hustle-and-bustle of downtown. From beaches and scenic mountain views to some of the largest and oldest trees you'll ever see, Stanley Park is a nature-lover's paradise. 
Chinatown
Established a century ago, Canada's largest Chinatown is where you will probably find the best Chinese cuisine outside of China itself. Vancouver's Chinatown is a bustling commercial district where you can spend a day visiting Canada's first established classical Chinese garden – the Dr. Sun Yat-Sen Classical Chinese Garden, the world's narrowest commercial building – the Sam Kee Building, and plenty more. 
Granville Public Market
Vancouver's Granville Public Market is one of the largest of its kind in Canada. In this bustling indoor public market, you will find everything from ocean to land and everything in between. The market also has a thriving artistic community.
VanDusen Botanical Garden
With over 7,500 plant species from around the world, the VanDusen Botanical Garden is a must-visit for any nature lover and plant parent in Vancouver. If looking at plants and flowers all day isn't your thing, you can get lost in an authentic Elizabethean hedge maze. 
Gastown
Gastown is the cultural and historic heart and soul of Vancouver, with plenty of renowned restaurants, quirky shops, and amazing bars to experience. If you can only visit one neighbourhood in Vancouver, Gastown is the place to be. From the historic Steam Clock to the treasure trove of McLeod's Books, you can find it all in Gastown. 
Cultural and Language Differences Between Montreal and Vancouver
Culturally and linguistically, Montreal and Vancouver couldn't be any more different. 
In terms of language, Montreal is a francophone city meaning most of the street signage, metro maps, government buildings, and shop names will be in French. Government documents such as real estate contracts, birth certificates, healthcare documents, and more will be primarily in French as well, but English documentation is available on request. What's interesting about Montreal however, is that a vast majority of the population is bilingual in French and English and in some cases, speaks a third language. It's not uncommon to hear a variety of different languages when walking down the street or taking public transport. 
Culturally, Montreal is home to many diverse communities. With Canada's largest Jewish, Greek, Italian, Arabic, Haitian, Latin American, Francophone, and African communities, Montreal is widely considered as the cultural capital of the country. 
In Vancouver, English is the most widely-spoken language and all street signage, metro maps, and government documentation will be in English. French is also available on request at government facilities. Cantonese and Mandarin are the two other languages that are most widely spoken by the city's population. 
Vancouver is home to Canada's largest Southeast Asian community, boasting the highest number of Chinese, Korean, and Filipino immigrants in the country. Thanks to this influx of immigration, Vancouver has had a huge cultural influence from these communities with plenty of world-renowned restaurants and cultural Asian festivals for you to enjoy. 
Frequently Asked Questions
Some of the most commonly asked questions when deciding to live in Montreal or Vancouver.
Which is colder, Vancouver or Montreal?
Montreal is significantly colder than Vancouver, with an average 10 degree difference in the winter months.
Is Vancouver safer than Montreal?
Safety is all relative according to neighbourhoods and police presence. Neither city is inherently dangerous and both have relatively low crime rates when looking at the overall population. In both cities, drug crimes, petty crimes such as robbery, and addiction issues among the houseless populations are the main drivers of crime.
Which is a bigger city, Vancouver or Montreal?
2.5 million people live in the metro Vancouver area. The metro Montreal area boasts a population of 4.2 million people. Montreal has a bigger metropolitan area than Vancouver, as well.
Final Thoughts
Both cities have their benefits and issues if you're planning to move there. There's no one city that's "better" than the other because it all depends on what you're looking for. Crave a cultural melting pot experience in a unique, affordable party town? Montreal is the place for you. Do you want to experience all the natural wonder of the West Coast and invest in property? Vancouver will do you well. Whichever city you choose to live in, you are sure to have an amazing experience! 
---
Ready to get started?
In just a few clicks, you can see our current rates. Then apply for your mortgage online in minutes!
in this series Where is Better to Live?
Today's Best Mortgage Rates as of September 21, 2023