Breaking Your Desjardins Mortgage Without Painful Penalties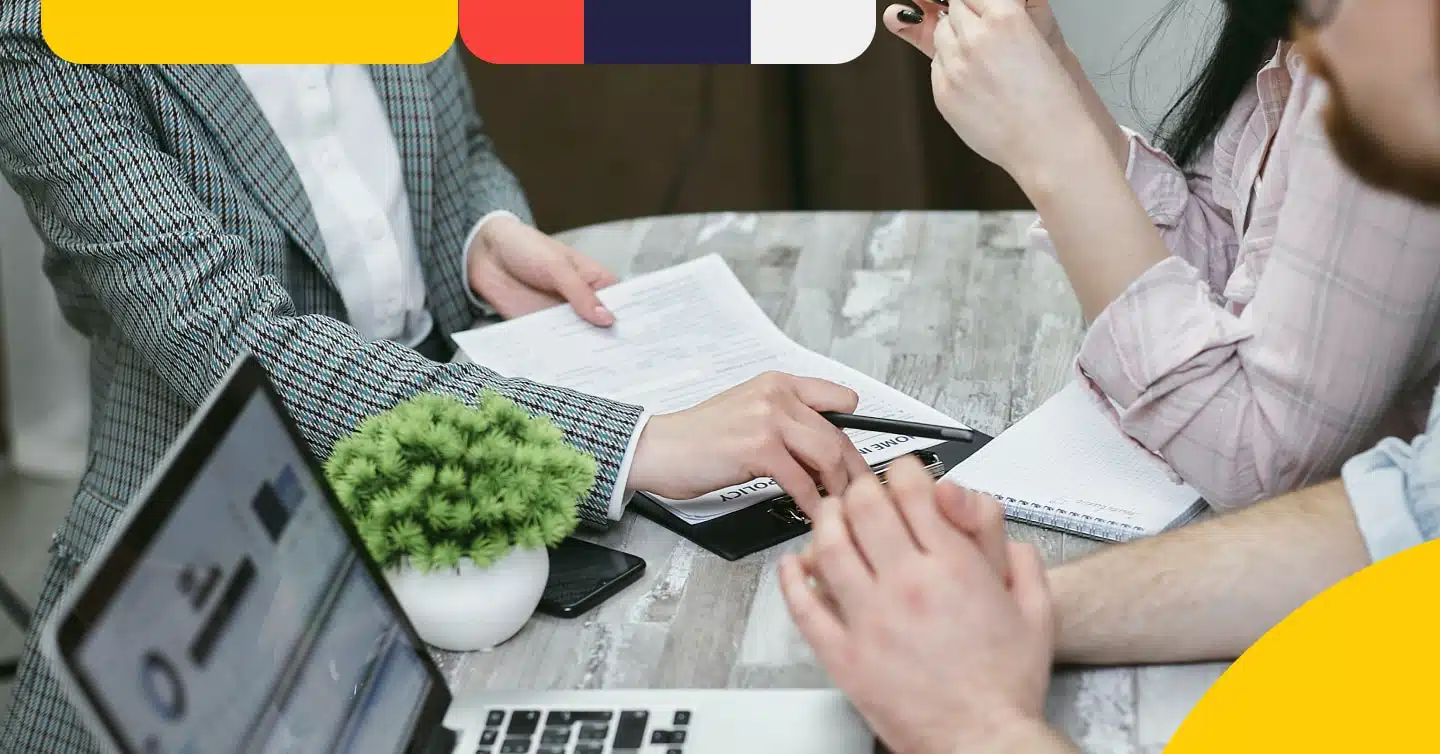 Are you a Canadian homeowner looking for ways to break your mortgage without painful penalties? Maybe you've been waiting to renew with Desjardins, but wondering if breaking your mortgage now makes more sense. Well, you're certainly not alone! In recent years, more and more Canadians have been opting to refinance or renew by breaking their mortgages early instead of waiting for their mortgage to reach maturity. 
As the economy shifts and homeowners look for relief from increasing interest rates, it's essential to understand what strategies best enable you to pay off debt and get ahead financially. This guide is written to help you better assess if now might be the right time to break your mortgage. 
---
Key Takeaways
Breaking a mortgage comes with penalties – calculated using either the greater of 3 months interest or the interest rate differential (IRD).
Shopping around for mortgage rates is important, as lenders like Desjardins and nesto offer competitive rates compared to the big banks.
To see if it makes sense to break your mortgage, determine the penalty & transfer costs and compare it to the potential interest savings.
---
Are you a first-time buyer?
Common Reasons To Break Your Mortgage
When reviewing your current financial situation, you may notice that your current mortgage no longer suits your needs. If this is the case, you could renegotiate before the end of your mortgage term. If you consider breaking your mortgage to go to a new lender, there will be a discharge penalty. 
Breaking your mortgage may make sense if any of these common reasons apply to your situation: 
Get A Better Rate
One of the most common reasons for wanting to break your mortgage early is to get a better rate. If you locked in at a much higher rate and now interest rates have fallen, you may have shopped around and seen much lower rates with other lenders or your current lender. 
Breaking your mortgage for a more competitive rate could save you thousands of dollars, especially if you think rates may go back up. But be aware that you may incur significant fees and penalties by breaking your mortgage early for better rates. You will need to ensure that the savings outweigh any costs. 
Consolidate Debt
Suppose you've accrued significant debts outside of your mortgage, for example, a large  amount of credit card debt which can have significantly higher interest rates. In that case, you may wish to use the built-up equity in your home to consolidate these debts. You can do this by renegotiating your mortgage on a new rate and term, taking out the equity you have built, and using this to pay off high-interest debts. 
Buy A New Home
If you buy a new home, you must come up with the down payment and closing costs. If you don't have the extra cash for these upfront costs or are selling your existing home to purchase a new home, you will need to payout your current mortgage. 
Not all mortgages are portable – they cannot be transferred to a new property to avoid being paid out. Additionally, you may not be able to qualify for the new home with your current lender. There may be a cost difference between your existing mortgage and what you would need for the new home; therefore, you will need to break your mortgage and qualify for the new mortgage – possibly with a new lender.  
Desjardins vs nesto vs Banks: Compare And Save On Your Mortgage
When it comes to finding the best mortgage rates, there are many options that you will need to review to compare and save. 
While traditional banks offer the security of a longstanding business, lenders such as Desjardins and nesto offer more competitive rates. Compared to traditional banks, Desjardins Mortgages can often save you considerable money, while nesto offers the convenience of a completely virtual experience alongside better rates. 
Desjardins Mortgages Pros And Cons
There are pros and cons to consider when assessing Desjardins's mortgages. Here we've highlighted a few of them:
| Pros | Cons |
| --- | --- |
| Option to set up the mortgage as a collateral charge with the ability to set up unlimited credit facilities under it. | Collateral charges have higher discharge fees to payout/break the mortgage.   |
| Prepayment options include double-up payments,  up to 15% of the initial mortgage amount each year. | Does not offer adjustable-rate mortgages. When rates increase, you could be impacted by hitting your trigger rate on their variable-rate mortgages.  |
| Co-op member dividend based on your banking relationship. | Limited to providing mortgages in Quebec and Ontario. |
| Offers a guaranteed discount yearly over a 5-year term on their Yearly Rate Resetter mortgage.  | After the first year, the discount on the Yearly Rate Resetter is not very competitive in the market. |
nesto Mortgages Pros And Cons
There are pros and cons to weigh when considering financing your mortgage at nesto. Here we've highlighted a few of them:
| Pros | Cons |
| --- | --- |
| Discounts on variable and fixed rates are much better than traditional banks and credit unions. | Not competitive on uninsured rates due to higher funding costs.  |
| Offers a low rate guarantee. If you find a lower rate after a mortgage commitment is issued, they'll match it or pay you $500. | Currently does not offer a HELOC product. |
| Option to pre-pay up to 20% of the initial mortgage amount each year or take advantage of 20% payment increases  | No option to double up pre-payments. |
| Fair and ethical break penalties. Interest rate differential (IRD) penalties to break a fixed-rate mortgage are not calculated on elevated posted rates. | No physical locations. |
| Honest and transparent, they will offer you the best rate without negotiating. | Only offers mortgages and does not offer other financial products.  |
How To Calculate Mortgage Penalties
Lenders will use either the greater of 3 months of interest or an interest rate differential (IRD) when calculating the penalty for breaking your fixed-rate mortgage. Most lenders calculate your penalty as 3 months of interest for variable-rate mortgages. 
You can estimate the penalty to break your mortgage using nesto's mortgage penalty calculator. 
Note: Your penalty may include any clawbacks of benefits you received, such as cashback, fees, etc., that must be repaid. Always refer back to your lender for an exact calculation of your discharge penalty and fees.
To calculate the penalty using 3 months of interest
Remaining mortgage balance x (Interest rate / 12) x 3 = penalty
For example, if you have a fixed-rate mortgage with a remaining balance of $300,000 at an interest rate of 6% and 2 years remaining on your current term, you can calculate the penalty as follows:
$300,000 x (0.06 / 12) x 3 = $4,500
You would be looking at a penalty of $4,500 to break your mortgage using the 3 months interest penalty calculation. 
To calculate the penalty using the IRD
(Your current interest rate – lenders interest rate that closely matches a comparable term) x remaining mortgage balance / 12 x number of months remaining on your term
Using the same details above, with the same fixed-rate mortgage with a balance of $300,000 at an interest rate of 6% and a 2-year term remaining we can then compare and calculate the IRD penalty. Using nesto's current mortgage rates, a 2-year term has an advertised rate of 5.39%, so this is the percentage we would use in the calculation as the lenders' interest rate.
Now you can calculate the penalty as follows:
(0.06 – 0.0539) x $300,000 / 12 x 24
= 0.0061 x $25,000 x 24
= $3,660
You would be looking at a penalty of $3,660 to break your mortgage using the IRD. 
Since the penalty is higher using the 3 months interest rate method, $4,500 would be the amount your lender would charge you as the cost to break your fixed-rate  mortgage. 
Should You Break Your Mortgage With Desjardins?
When determining if it makes sense to break your mortgage, you should first assess your goals. It may make sense to pay the penalty if you end up financially ahead in the long run. Suppose you can secure a lower interest rate or are looking to consolidate your high-interest debts. In that case, the potential savings of breaking your mortgage now may be far greater than the penalty you would pay today to break the mortgage. 
Breaking your mortgage may not make sense if you don't need to or if the penalty exceeds any cost savings. If you're asking yourself can I renew my mortgage early instead of breaking and paying a penalty? Instead, a better question to ask yourself is will I save money by renewing early? Typically lenders will let you renew early, up to 120 days (with Desjardins or 150 days with nesto) before the end of your term, without paying a penalty. This is when you would need to run a cost analysis to determine which option makes more sense for your situation.
Find a better rate, and we'll match it, beat it, or give you $500*.
*Conditions Apply
With nesto, it's stress-free
Frequently Asked Questions
Welcome to our Frequently-Asked Questions (FAQ) section, where we answer the most popular questions designed and crafted by our in-house mortgage experts to help you make informed mortgage financing decisions.

Is there a penalty for breaking my Desjardins mortgage?
Yes, breaking your mortgage at Desjardins will result in a penalty of either 3 months of interest or the interest rate differential (IRD), whichever is greater.

How much money can I save by breaking my mortgage?
The money you can save will depend on the penalty you need to pay to break your mortgage compared to the cost savings you will realize on your replacement mortgage.

What banks and lenders provide the best rates in Canada?
Lenders that provide the best rates typically have the least overhead. For example, nesto has competitive rates because we're virtual, meaning there is less overhead compared to big banks, which could have many branches across the country. 
Lenders and big banks with multiple channels may provide better rates when additional or in-person support is unnecessary. For example, you may get a better rate when renewing your mortgage online at a big bank versus in a branch.
Final Thoughts
Breaking your mortgage can come with costly penalties; however, this doesn't mean that breaking your mortgage should be avoided at all costs. The potential savings from shopping around for more competitive rates or consolidating your high-interest debts may outweigh any penalties. 
Consider doing a cost analysis to see potential savings by breaking your mortgage, then contact your lender to determine the penalty and whether the cost savings are significant enough that this option is worth considering. 
Reach out to nesto's commission-free mortgage experts to see how much you can save on your next renewal or refinance.
---
Ready to get started?
In just a few clicks, you can see our current rates. Then apply for your mortgage online in minutes!
Today's Best Mortgage Rates as of October 2, 2023