Mortgage Renewal vs Refinance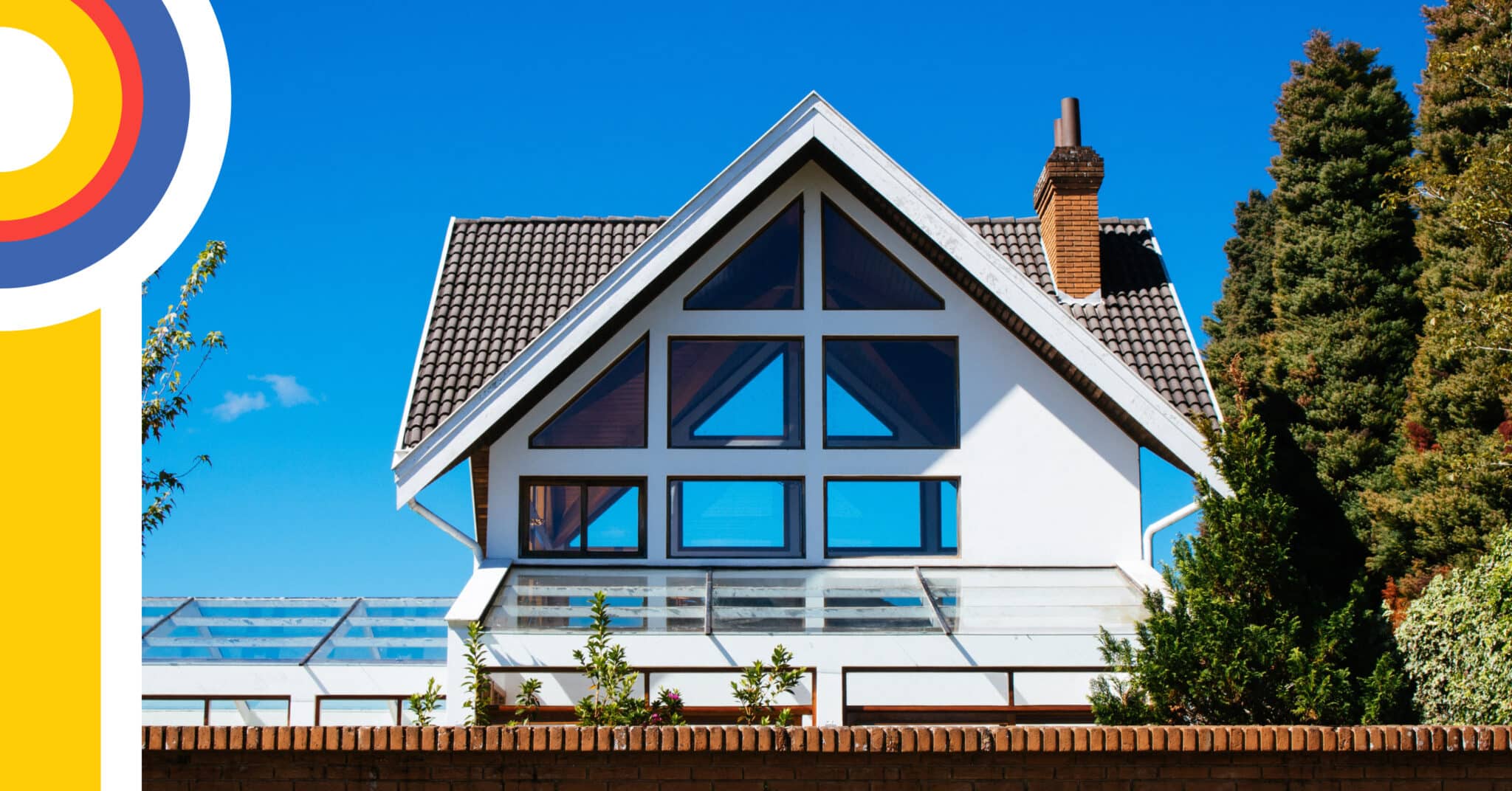 As a homeowner, reaching the end of your mortgage term gives you the option to make changes to the terms of your mortgage. Namely, this means making a choice between mortgage renewal vs a mortgage refinance. Most mortgage owners in Canada will have to renew their mortgage at least once, but at the end of a loan term, some may opt for refinancing. In this article, we break down the key differences between a mortgage renewal or a mortgage refinance, and why homeowners would choose one over the other.
---
Key Highlights
When you renew your mortgage you're signing an updated contract with a new interest rate, adjusted to reflect the current market. 
Refinancing involves breaking your current mortgage contract entirely and signing a brand new one.
If you have accumulated a lot of equity on your home and want to access it, refinancing your mortgage will allow you to do that. 
---
Are you a first-time buyer?
Mortgage Renewal vs Mortgage Refinance: What's the Difference?
The difference between and mortgage renewal and mortgage refinance is fairly simple:
A mortgage renewal is when you renew your mortgage term agreement at the end of your loan term, in order to continue paying off your initial loan. Basically, you're signing an updated contract with a new interest rate, adjusted to reflect the current market. When you renew, you can also try to negotiate other changes to your mortgage contract with your lender. 
A mortgage refinance is similar to a renewal in the sense that you are altering the terms of your mortgage. However, refinancing involves breaking your current mortgage contract entirely and signing a brand new one. A refinance holds the benefits of renegotiating terms, much like a renewal, but has additional advantages such as access to home equity and debt consolidation.
Should You Renew or Refinance Your Mortgage: A Comparison
So, are you better off renewing or refinancing your mortgage? The answer will depend on a case by case basis. Here is a comparison of mortgage renewal vs mortgage refinancing to help you better weigh your options. 
Renewal
Refinance
When?

You can renew your mortgage at the end of your mortgage loan term. 
When?

You can apply to refinance your mortgage at any time. 
How?

You can renew your mortgage easily with your current lender or shop around for more competitive rates with another lender. A renewal is an opportunity to renegotiate your interest rate and other terms of your contract.
How?

When refinancing, you are essentially breaking your current mortgage contract and making a new one with different terms. In building this new mortgage contract, you are able to access your home equity, consolidate debt, and lower your mortgage payment. 
Why?

Most Canadians will have to renew their mortgage at least once during the lifetime of their loan. Renewals are the simpler option, especially if you are satisfied with your current contract and don't want to access your equity yet.
Why?

Refinancing is a great way to negotiate better mortgage terms, but is especially beneficial if you have accumulated a lot of equity that you want to access. 
Benefits

Renewal time is a great opportunity to not only review your mortgage contract, but your financial situation as well. If your previous mortgage term was 10 years, then your finances have probably changed. If you're planning on keeping your current home, adjusting your contract or shopping for a different lender to fit your new needs will only benefit you and your bank account.
Benefits

One obvious benefit of a refinance is that your capacity to make changes to your contract are less limited. Since you are starting a brand new contract, every aspect of your mortgage is up for negotiation. This way, you have a better chance of securing a lower interest rate or switching rate types (fixed or variable).

Another benefit is accessing your equity. By doing so, you can borrow more money and put it towards another mortgage, home renovations, investments, and much more.

Lastly, refinancing can allow you to consolidate debt. You can use the money from refinancing your home to pay off high interest debt and consolidate the rest under a lower rate. 
Downsides

You can only renew your mortgage at the end of your mortgage term. Depending on the state of the market at renewal time, you might end up with a higher interest rate.

Furthermore, while renegotiating the terms of your contract or shopping for a better deal is encouraged, lenders still reserve the right to turn down your requests.
Downsides

Your lender may charge you a few for breaking your mortgage early. Additionally, since you are starting a new mortgage contract, you are also starting a new approval process (income assessment, debt, stress test, etc.) and a new amortization period. 
Reasons to Refinance Your Mortgage
There are many benefits to refinancing your mortgage; let's elaborate on some of the ones we mentioned!
How to Access Equity in Your Home
Refinancing can be a smart financial move for homeowners who want to access their home equity to borrow more money. As you pay off your mortgage, you earn equity in your home, and as the value of your property increases, so does your equity. By refinancing your mortgage, you can borrow up to 80% of your home's value. This means you can borrow the full amount of the loan and use the difference to access your home equity. Banks allow for larger loans on refinance because your increased equity serves as collateral, giving you more leverage.
How to Lower Your Mortgage Payment
Refinancing your mortgage can provide you with much more flexibility than simply renewing it. Refinancing allows you to negotiate a brand new mortgage, which means that almost all aspects of the loan can be tailored to better fit your needs. This opens up opportunities to access improved terms that were unavailable in your previous mortgage term. Many choose to refinance to lock in a lower interest rate, switch between a variable and fixed-rate mortgage, or to reduce their monthly payments.
How to Consolidate Your Debt 
Refinancing your home can be a smart financial move if done correctly, especially if you have high-interest debt. One benefit of borrowing more money in a refinance is that you can use it to consolidate your debts. Credit card debt and auto loans can accrue high interest rates, which makes it tough to pay them off quickly. By refinancing your home and using some of that money to pay off your higher-interest debts, you can consolidate them under a lower interest rate. This means you will save money in the long run and potentially increase your cash flow. It's essential to consider refinancing as a financial strategy and make sure to analyze your options thoroughly.
Reasons to Renew Your Mortgage
Renewing your mortgage can be a strategic move that saves you a lot of money in the long run. Here are some ways to alter your mortgage terms to your benefit at renewal time. 
Getting a Better Mortgage Rate On Your Renewal by Switching
When it comes to renewing your mortgage, it's essential to review your options and shop around for a better deal. By switching lenders, you could potentially save thousands of dollars over the term of your mortgage. Don't be afraid to negotiate and ask for a lower mortgage rate. Remember: you are not required to accept the first offer that comes along. Take the time to do your research and find the best mortgage option available to you.
Staying with Your Bank vs Finding a New Lender
As mentioned, shopping around for a new lender will guarantee that you find the best mortgage option available to you, whether it be a lower interest rate, a better term, or your preferred type of interest rate. That being said, there are other reasons to look into switching from your current bank to a new lender. Lower rates, transparency, convenience, and a personalized mortgage experience are all benefits borrowers may look for when switching from a bank to a different lender.
At nesto, we offer clients the lowest rate available right from the start, no negotiations necessary. Not to mention, our non-commissioned mortgage experts and fully online mortgage experience will save you even more time and money.  
Find a better rate, and we'll match it, beat it, or give you $500*.
*Conditions Apply
With nesto, it's stress-free
Using a Calculator to Compare Your Renewal vs Refinance Options
Sure, choosing between a renewal and a refinance will depend on which option benefits you the most. But which side do you fall on? And how can you find out?
Using a mortgage renewal calculator and a refinance calculator will not only help you determine which option is best for you, but will allow you to see a breakdown of your finances and mortgage payments in each scenario. 
> Mortgage renewal calculator
> Mortgage refinance calculator
Frequently Asked Questions
Welcome to our Frequently-Asked Questions (FAQ) section, where we answer the most popular questions designed and crafted by our in-house mortgage experts to help you make informed mortgage financing decisions.
When should I renew my mortgage?
You can renew your mortgage at the end of your mortgage term. It is always encouraged that borrowers shop around and negotiate for lower interest rates and better terms at the time of their mortgage renewal.
When should I refinance my mortgage?
If you have accumulated a lot of home equity and are ready to access it, refinancing you mortgage is a great option. You can refinance your mortgage whenever you want, but be wary of the terms of your current mortgage contract.
How can I pay off my mortgage faster?
One option is to refinance your mortgage to a shorter term. This will increase your monthly payments, but also save you money in interest over the life of the loan. Another option is to make extra payments whenever you can, even if it's just a small amount each month. Finally, when it comes time for renewal, consider increasing your payments rather than just keeping them the same.
Renewal vs Refinance: Which Should I Choose?
Now that you know your options when it comes to mortgage renewal vs. refinancing, weigh up the pros and cons of each and let your financial situation act as a guide. If you haven't built much home equity yet, a renewal might be the safer option for you. If you have accumulated equity and are ready to access it, refinancing will let you borrow more money and put it towards various different payments or investments.
Remember, if you feel like you need more advice and assistance when considering either option then consult with your lender or mortgage broker who will be able to provide you with expert advice tailored to your situation. It's always prudent to consult before making any major decisions, so why not get in touch with one of our mortgage experts today!
---
Ready to get started?
In just a few clicks, you can see our current rates. Then apply for your mortgage online in minutes!
Today's Best Mortgage Rates as of September 29, 2023