Rental Shortage in Ontario & Quebec: Why It's a Good Time to Buy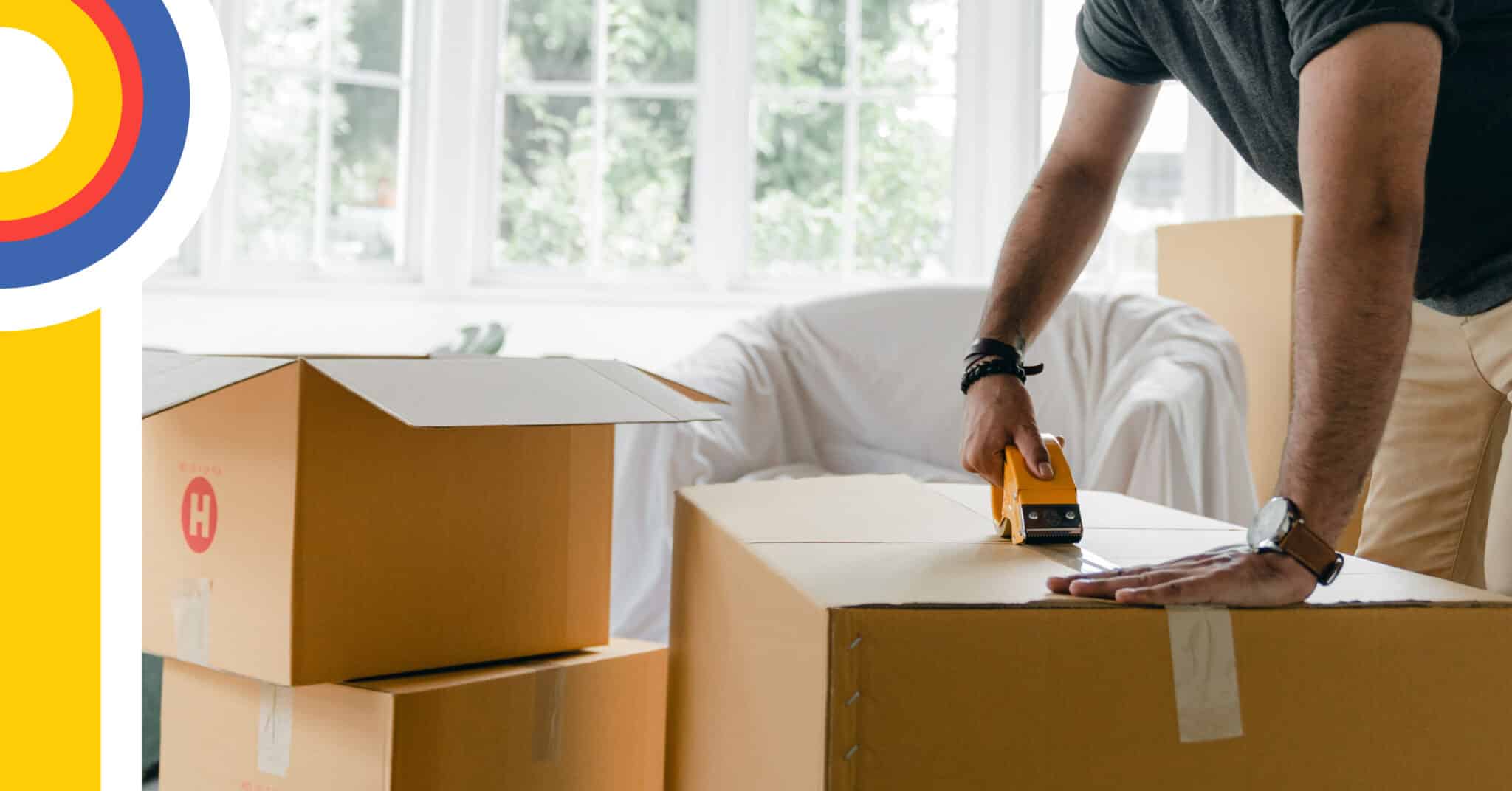 In recent years, Canada's housing shortage has been making headlines. It's no secret that Canada's housing supply is failing to meet demand, but how does this affect the rental market? The truth is that the rental market and the housing market share a paradoxical relationship with the other, where a lack of affordability in one can cause scarcity in the other. This blog post will explore the causes of the rental shortage in Toronto and Montreal, its impact on renters and home buyers, and why it's a good time to buy in the Canadian market. 
---
Key Takeaways
Decreases in affordability in the real estate market directly influences the cost and supply of rentals. 
Rental shortages are impacting more than the biggest Canadian cities.
Despite high interest rates, housing prices are dropping in Canada, which makes an argument for buying a home instead of renting.  
---
Are you a first-time buyer?
Rate Hikes and Rentals: A question of supply and demand
In 2022, month after month, we've seen the Bank of Canada continue to increase its rate to the dismay of potential home buyers. The impact of these rate hikes; however, extends to renters' wallets as well; high demand for housing doesn't just disappear, it simply shifts from buyers to renters. What we end up with is a group of once-buyers who now have to rent in a rental market not only experiencing a very tight supply, but significant price increases. With average rent across Canada reaching $1,976 for all rental types, there is no doubt that housing has become a stress point for many Canadians.
Demand for rentals also stems from immigration, as newcomers often opt for renting when they first move to Canada. The country welcomed approximately 1 million immigrants since the start of the pandemic and numbers are expected to increase every year. The federal government has pushed for more purpose-built rental housing (PBR) to help alleviate the shortage and prepare for future immigration, but whether construction will happen fast enough or in large enough volume is still unclear.  
Find a better rate, and we'll match it, beat it, or give you $500*.
*Conditions Apply
With nesto, it's stress-free
Rental Market in Ontario and Quebec
Rental markets in Ontario and Quebec are facing a severe shortage of units, according to a new report by the Canadian Mortgage and Housing Corporation (CMHC). The CMHC's quarterly Rental Market Survey found that the vacancy rate for purpose-built rental apartments in Ontario fell to 1.4 per cent in October, while Quebec's vacancy rate dipped to 2.6 per cent. 
This is the lowest level on record for both provinces. As a result of the tight market conditions, rents have been on the rise. In Ontario, the average rent for a two-bedroom apartment increased by 4.3 per cent year-over-year to $1,330 in October. Quebec saw similar growth, with the average rent for a two-bedroom unit climbing by 3.7 per cent to $950. With demand far outpacing supply, it's becoming increasingly difficult for renters to find affordable housing options in these provinces.
For home buyers who are looking to rent out their property, this presents an opportunity to cash in on rising rents. Here is a quick overview of the rental markets in the biggest city of each province. 
Toronto
Demand for rental housing is certainly high in Canada's biggest city and it is only going to get higher. According to the Toronto Regional Real Estate Board, between Q3 of 2021 and Q3 of 2022, the average price of a 1-bedroom apartment in Toronto has increased by 20.4%, while the number of new listings have decreased by 25.6%. 
Despite government easing regulations on the construction of new rental buildings, the number of rentals being created in Toronto is not catching up to the ever-increasing demand. It is estimated that Toronto will have to create approximately 15,000 rental units a year to close the gap. 
Montreal
In comparison to Toronto, the rental market in Montreal is much tamer, but still on the rise. Compared to last year, the average rent price for a 1-bedroom apartment in Montreal has increased by 11%. This rise in rent prices is not as significant as what's happening in Ontario, but where Montreal really differs from Toronto is the boom in condo construction. Compared to Toronto and many other big cities in Canada, Montreal is keeping a steady pace with its rental supply alongside the increase in demand. For example, between July 2018 and July 2019, 11,500 rental units were built in Montreal, only 100 units short of the 11,600 units needed to close the gap entirely. 
H2: Beyond The Big Cities
While big cities like Vancouver and Toronto are experiencing rental shortages and the resulting increase in rental prices, these deficits have reached beyond the usual suspects. During the pandemic, teleworking allowed many to leave their expensive leases in the city and work from smaller towns with cheaper accommodation. However, as offices began to open up again, people returned to the cities only to find that rent had skyrocketed, as a result of both limited supply and efforts to make back the money that was lost during the pandemic. 
Smaller cities like Halifax, Nova Scotia and London, Ontario are also experiencing rental shortages. According to CMHC, Halifax's vacancy rate dropped to below 1%, which is a severe shortage. Meanwhile, the rental prices in London increased by 28.5% in June of this year, a statistic that overcame even Toronto's pricing.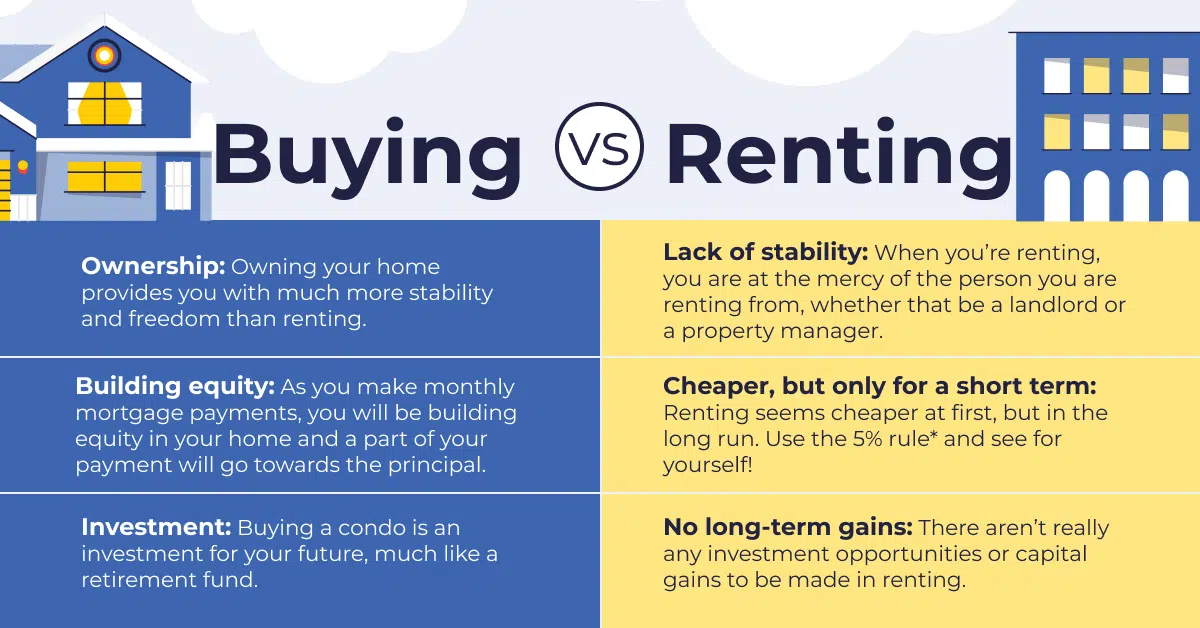 Why It's a Good Time to Buy
As rental prices continue to rise across Canada, many prospective tenants are finding it difficult to secure a lease. In some cases, would-be renters are being forced to look outside of their preferred city or neighbourhood in order to find an affordable place to live. The tight rental market is especially prevalent in the provinces of Ontario and Quebec, where vacancy rates are at historic lows. 
For those considering buying a home, now may be a good time to enter the market. With rents reaching unaffordable levels in many parts of the country, purchasing a property could prove to be a more cost-effective option in the long run. 
Of course, there are other factors to consider before making such a major decision – but for anyone who has been priced out of the rental market, buying a home is worth exploring as an option. With rising interest rates, renting may seem like the cheaper option, but this is only true for a short-term outlook. 
When planning for your future and looking forward 5 to 10 years, buying a home often proves to be the more economical option, especially when you consider the 5% rule and long-term investment in your comparison. 
FAQ
Is it cheaper to rent than to buy in Ontario and Quebec?
In the short term, it is cheaper to rent, but when it comes to housing, painting a long-term picture is a smarter way to go. Don't fall into the trap of equating rent to a mortgage; it is not the one-to-one comparison most people think it is. Instead, use the correct guides and calculators with numbers specific to your situation to better determine which option is right for you.
Is it cheaper to live in Toronto or Montreal?
Whether you are renting or buying, it is cheaper to do so in Montreal than it is in Toronto. However, both of these cities have their perks and comparing their different attributes beyond pricing will help you make a more informed decision.
Final Thoughts
Despite the current rental market, it is still a good time to buy. Cities experiencing rental shortages are also seeing increased prices and competition for homes, so if you're able to purchase a property now, you may be able to benefit from significant appreciation in the future. Our data scientists have analyzed real estate trends across Canada and determined that while there may be some short-term volatility in specific markets, on average, prices are predicted to continue increasing over the next few years. If you're interested in learning more about how you can take advantage of this market trend or want help finding a guaranteed low rate, our team would be happy to assist you.
---
Ready to get started?
In just a few clicks, you can see our current rates. Then apply for your mortgage online in minutes!
Today's Best Mortgage Rates as of September 28, 2023